Step into an immersive world of lasers, light, sound, and smoke that will help you reconnect to your inner self at AMAZE Amsterdam.
AMAZE Amsterdam was built by the leading creatives of the Dutch festival industry, showcasing more than 30 years of experience in show design.
Journey through a 3,000 sqm labyrinth of special effects featuring seven unique interactive environments.
This article shares everything you must know before buying tickets for AMAZE Amsterdam.
What to expect at AMAZE Amsterdam
At AMAZE Amsterdam, take a trip from head to heart with intense, interactive, and relaxing moments creatively interspersed.
Get awestruck by a multimedia spectacle with an all-night party-like atmosphere featuring lasers, light, smoke, and other stunning visuals.
Find out how 30 years of experience and development play out in surreal immersive entertainment.
AMAZE provides two types of sound intensity, giving visitors a mind-blowing experience.
It has an Enough Room where six persons can enter per timelock.
The show is a combination of a tour and free flow.
Spend some time in the lounge, where you will find a striking ambiance, vibrant atmosphere, warm hospitality, and, of course, brilliant cocktails.
---
---
Where to book AMAZE Amsterdam tickets
Tickets for AMAZE Amsterdam can be purchased online or in person at the attraction.
Online ticket prices tend to be cheaper than tickets at the attraction.
When you buy online, you can avoid the long queues at the ticket counters.
When you book early, you also get your preferred time slot.
Because some attractions sell a limited number of tickets due to their high demand, booking early helps avoid last-minute disappointments.
How do online tickets work
Visit the AMAZE Amsterdam ticket booking page, select your preferred date, time slot, and number of tickets, and buy the tickets right away.
After making the purchase, you will receive the tickets in your email.
Ticket printouts are not required.
You can enter the attraction by showing the e-ticket on your smartphone.
AMAZE Amsterdam ticket prices
Tickets for Amsterdam AMAZE cost €27 for all visitors aged 18 years and above.
Young visitors aged 10 to 17 years get €13 discount and pay only €14 for entry.
This experience is recommended for visitors aged 10 or above.
AMAZE Amsterdam tickets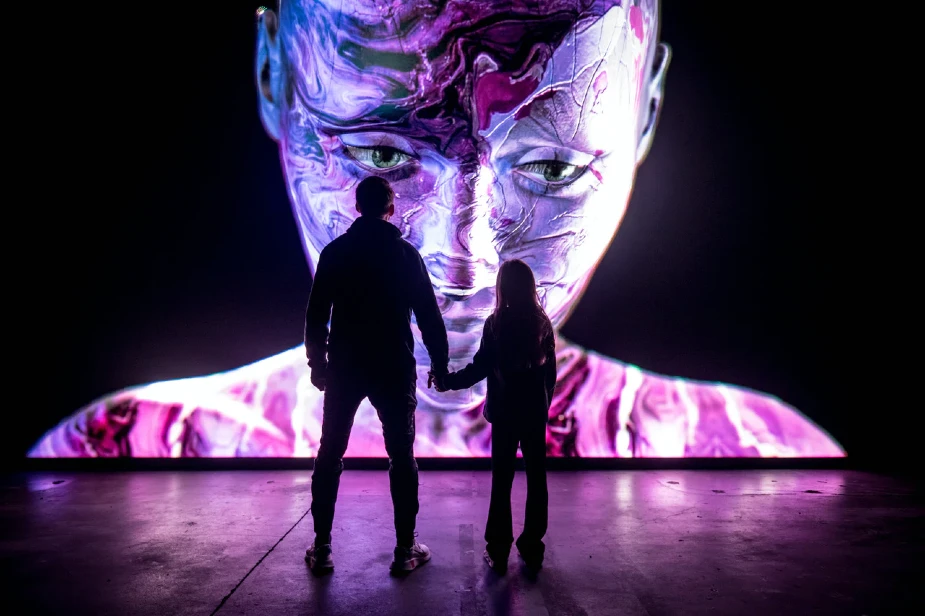 Experience a 75-minute audiovisual spectacle across seven rooms designed by the dance pioneers at ID&T and some other famous creatives.
Get carried away on a light, sound, visuals, and performance art trip in the heart of a creative Amsterdam district.
After the experience, chill out in the AMAZE lounge.
Important information: The experience contains a fair share of lights & laser, audio, and flashing images, which may cause discomfort and trigger seizures in people with photosensitive epilepsy.
Ticket Prices
Adult Ticket (18+ years): €27
Youth Ticket (10 to 17 years): €14
Combo tickets
Combo tickets are the best way to explore the iconic attractions of Amsterdam.
You can buy AMAZE Amsterdam tickets in combination with Fabrique des Lumières or Our House Museum of Electronic Dance and Music.
You can reap a discount of 5 to 10% on purchasing these tickets.
AMAZE Amsterdam + Fabrique des Lumières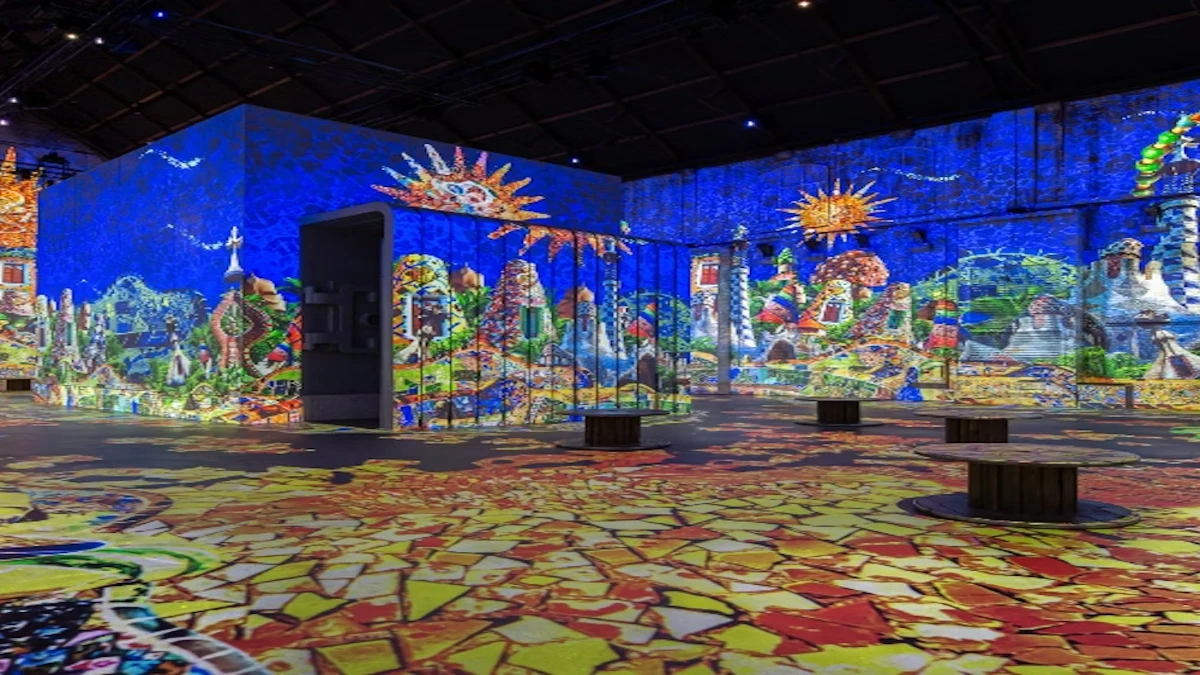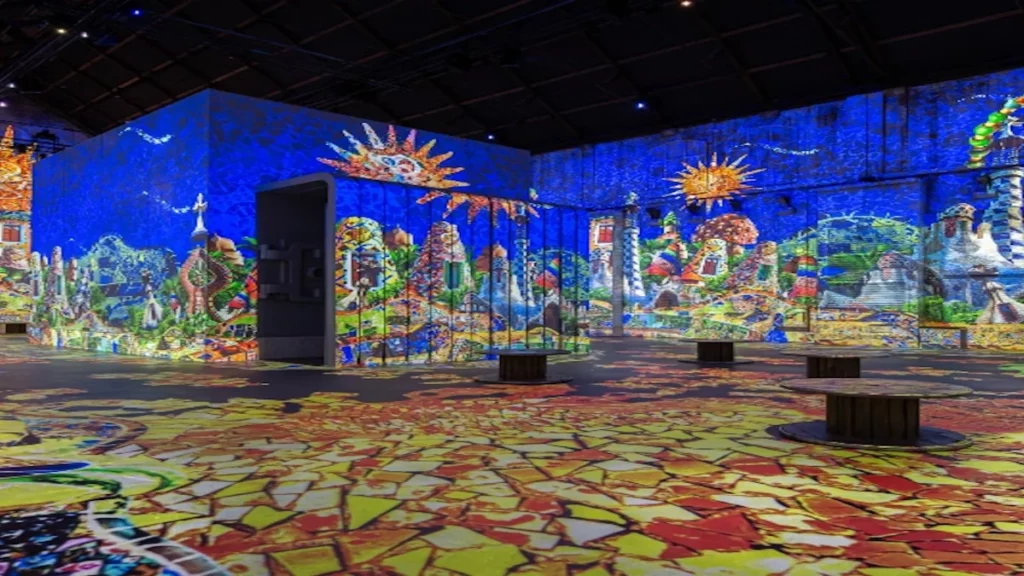 Fabrique des Lumières is 3.8 km (2.3 miles) from AMAZE Amsterdam, and you can cover the distance in a car in 7 minutes.
This is the reason why visitors love to explore both attractions together.
You can buy this combo ticket to visit both attractions on the same day.
On purchasing this ticket, you get a discount of up to 10%.
Ticket Cost: €39
Our House Museum of Electronic Dance and Music + AMAZE Amsterdam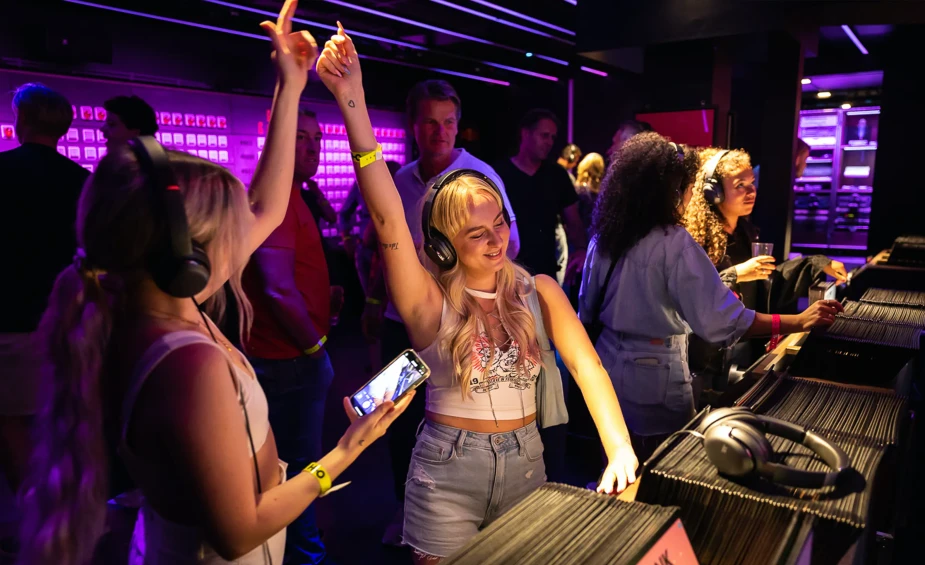 Our House Museum of Electronic Dance and Music and AMAZE Amsterdam are nearly 7 km (4 miles) away and can be reached in 14 minutes in a car.
So you can definitely, plan to explore these attractions one after the other and make the most of your day
Get a discount of up to 10% on booking this combo ticket.
Ticket Cost: €45
Save time & money! Discover Amsterdam with the Amsterdam City Card. Visit world-class museums and attractions, get unlimited access to Amsterdam's public transport, and enjoy a free canal cruise.
---
---
How to reach AMAZE Amsterdam
AMAZE Amsterdam is located in an old warehouse in Amsterdam's West harbor.
Address: Elementenstraat 25, 1014 AR Amsterdam, Netherlands. Get Directions 
The most convenient way to reach AMAZE Museum Amsterdam is by bus, metro, and car.
By Bus
Amsterdam, Kabelweg, is the nearest bus stop to AMAZE Museum Amsterdam, only seven minutes walk away. Take buses 22, 36, and N81.
By Metro
Isolatorweg is the nearest metro station, only at a three-minute walking distance. Take subway services M50 and M51.
By Car
If you are traveling by car, turn on your Google Maps and get started!
Parking 'Quarter Plaza' is the nearest car parking to AMAZE Museum Amsterdam, only eight minute's walk away.
There are enough parking garages near the attraction.
AMAZE Amsterdam timings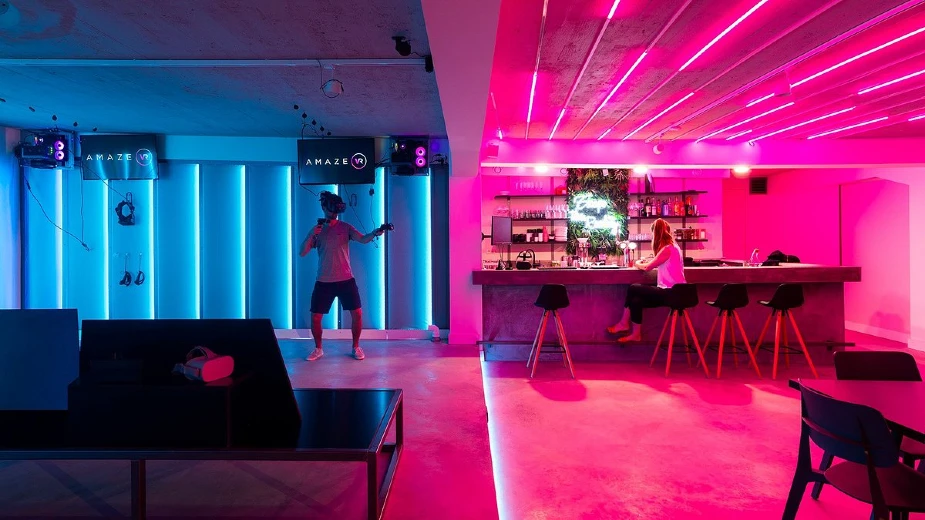 Amsterdam AMAZE is open every day of the week except Tuesdays.
On Mondays, the attraction stays open from 1 pm to 9 pm.
From Wednesday to Friday, the AMAZE opens at 3 pm and closes at 12 am.
On Saturdays, the attraction stays open from 12 pm to 12 pm, while on Sundays, it operates from 12 pm to 9 pm.
The last admission is one hour before the closing.
How long does AMAZE Amsterdam take
A complete tour of AMAZE Amsterdam takes one to two hours.
Best time to visit AMAZE Amsterdam
The best time to visit Amsterdam AMAZE is as soon as it opens.
You must reach Amsterdam AMAZE 30 minutes before the scheduled time (time slot selected at the time of ticket purchase).
Arriving in the early hours of the day is the best time to visit because it will be relatively quiet when the attraction opens.
Another best time to visit is after 8 pm when the crowd starts to thin. This allows you to explore the place peacefully and at your convenience.
If you prefer a less crowded experience, consider visiting during weekdays and avoid weekends and public holidays.
FAQs about AMAZE Amsterdam
Here is a list of frequently asked questions by visitors about AMZAZE Amsterdam.
What is the refund policy for Amsterdam AMAZE tickets?
While refunding is not possible, you can change your time slot up to 24 hours ahead of your booking.
What happens if I miss my time slot?
If you're running late for your show, the AMAZE service team will try to get you another slot within one hour.
Is it okay to enter AMAZE if I have epilepsy?
AMAZE Amsterdam experience contains strong light and laser effects, loud sounds, smoke, and flashing images that may trigger seizures in people with epilepsy.
Is AMAZE accessible for wheelchairs?
AMAZE Amsterdam is wheelchair accessible, providing facilities and services to accommodate visitors with mobility challenges.
Is there a place to store my belongings while visiting the AMAZE?
AMAZE Amsterdam offers lockers or storage facilities for free to store your belongings during your visit.
How many guests join in a one-time slot at AMAZE?
The maximum group size is eight guests. You can also buy a private slot for yourself or with seven friends.
Popular attractions in Amsterdam
Source
# Tickets-amsterdam.com
# Tripadvisor.com
# Whichmuseum.com

The travel specialists at TheBetterVacation.com use only high-quality sources while researching & writing their articles. We make every attempt to keep our content current, reliable and trustworthy.