Who doesn't know Camp Nou, the home stadium of FC Barcelona? Everyone does.
However, there are some Camp Nou facts that not all know.
For decades rival teams have arrived at Camp Nou only to lose their matches and return home.
That is the magic of FC Barcelona, one of the most popular outfits in European football.
After all, little genius Lionel Messi plays for them!
This Spanish football club and its home stadium are so popular that a Camp Nou Experience tour is built around it.
Almost 2 million tourists attend this tour in Barcelona annually.
If you love FC Barcelona or Barca, as it's known, you may want to try this self-guided tour of the Camp Nou stadium and its Museum.
You can walk through the museum, the trophy room, the changing room used by the players, the press room, the VIP stands, and of course, the Camp Nou stadium.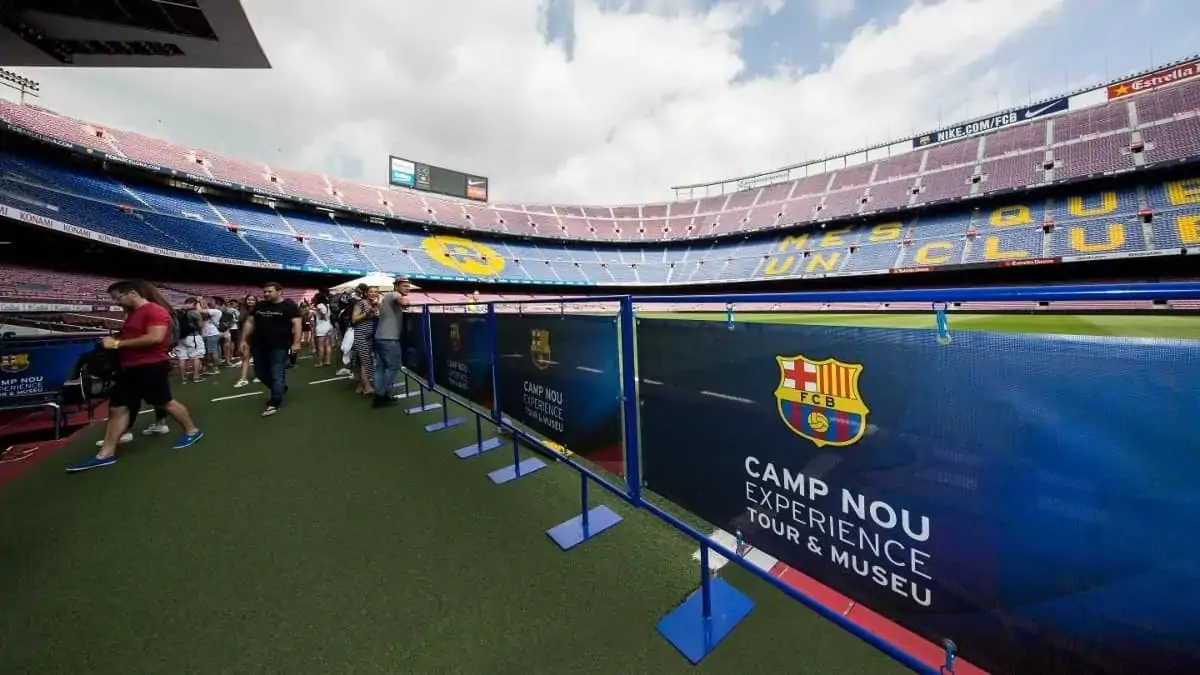 Camp Nou facts
Check out interesting facts about Barcelona FC's stadium.
1. Camp Nou means 'The New Stadium'
The word Camp Nou translates into 'New Stadium'.
This new stadium was built to replace the first, Les Corts, which had become too small to seat the Barcelona fans.
2. One player's popularity resulted in Camp Nou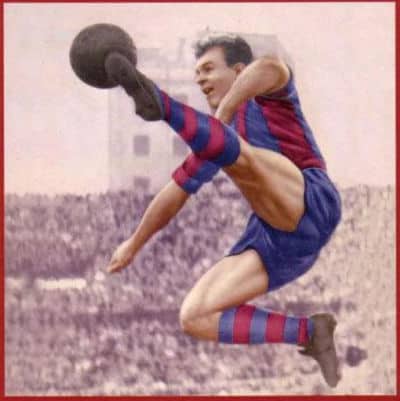 Legendary Spanish footballer Ladislao Kubala was why Camp Nou had to be built.
When the crowd to watch him play grew, Les Corts couldn't accommodate all the fans.
After all, he was the first FC Barcelona star of the 1950s.
The club tried to extend Les Corts many times, but after the capacity reached 60,000, they had to plan a new stadium.
3. Camp Nou is the largest Stadium in Europe
Seat capacity-wise, Camp Nou is still the largest stadium in Europe.
With a 99,354-seat capacity, this stadium is a spectacle in its rights.
The Camp Nou Experience tour will let you enjoy the view of this colossal stadium from the player's dugouts and the press box (this facility is unavailable on match days).
4. Camp Nou was built in three years
Completing this stadium took around three years (1954 to 1957).
Camp Nou was inaugurated on 24 September 1957, coinciding with the very popular Catalan festival of Mercé.
Since then, this stadium and club have become integral to Catalan culture and identity.
5. FC Barcelona won its first match at Camp Nou
No surprise in this Camp Nou fact.
The first game played in this stadium was comfortably won by team Barcelona against a Warsaw Select XI by a margin of 4 goals to 2.
Later that year, Camp Nou hosted its first official match against Real Jaén, and the home team won by a huge margin of 6 goals to 1.
Visual Story: 12 must-know tips before visiting Camp Nou
6. Spain won its only soccer Olympic Gold here
It isn't just FC Barcelona that has made Camp Nou its hunting ground.
The Spanish football team beat Poland 3-2 in the final of the Olympics football tournament to win their only Olympic Gold so far.
Save money on your travel within Barcelona city. For free rides on public transport, get a Hola BCN card
7. Camp Nou's grass is always changed
The Camp Nou stadium's huge roof prevents the sun's rays from reaching the grass, which is why it requires constant care and change.
However, in 2016, they moved to hybrid grass, combining natural grass with synthetic fibers to provide optimum stability.
Here is a time-lapse video of how the Stadium's grass is laid out:
8. All the trophies won can be seen by the fans
Barcelona FC fans can see all the trophies won by the football club over the years.
All you have to do is book the Camp Nou Experience tour.
During the tour, you can see the 22 and 4 Champions League trophies displayed in the Museum.
The Golden Boots and Ballon D'ors won by Messi are also available for the fans.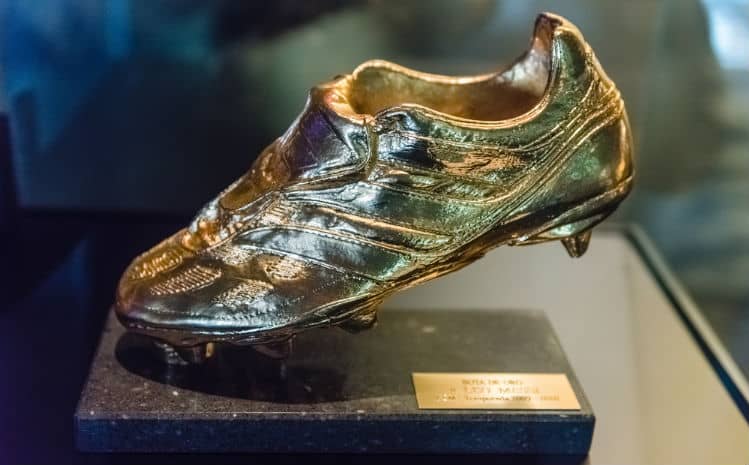 9. FC Barcelona fans are called 'Cules' or 'Asses'
Yes, that's right. 'Cules' in Spanish means 'asses.'
Legend has it that during the matches in Barca's first stadium Les Corts, the outsiders could see only the backsides of the spectators in the top-most tier.
With only their backsides visible, they named the Barca fans 'Cules,' meaning 'Asses.'
10. Camp Nou is as Catalan as can be
The motto of the club, "Mes que un Club," translates to 'More than a Club' and over the years, it has become a symbol of Catalan nationalism.
To bring you up to speed, Catalonia wants to break away from the rest of Spain and form its own country.
However, Spain doesn't want this to happen.
That's why even waving the Catalan flag is considered a sign of protest and is banned.
The club arena is one of the rare places in Spain where Catalan can be freely spoken, and the Catalan flag can be waved at will.
11. At one point, Camp Nou could seat 120,000
The 1982 Football World Cup was held in Spain.
Camp Nou was one of the stadiums where the matches were scheduled.
In order to seat the maximum, its capacity was extended to 120,000 seats in the year 1980.
After the World Cup was over, thanks to restrictions imposed by UEFA, the capacity had to be reduced to 98,000.
12. Camp Nou has a 5-star safety rating
Even though Camp Nou is 48 meters high, 250 meters long, and 220 meters wide and can seat 98 thousand people, it can be evacuated in five minutes.
That's why this massive stadium has been given a 5-star safety rating.
13. Spanish style Tiki-Taka was mastered at Camp Nou
Dutch-born Johann Cruyff – one of the most famous Barca players and managers, triggered the Tiki-Taka style of play.
After him, the managers who followed him carried on the style, eventually resulting in Spain winning the World Cup in 2010.
This whole tiki-taka philosophy of football was thought of and mastered at Camp Nou.
14. Legendary artist Joan Miro was a Barca fan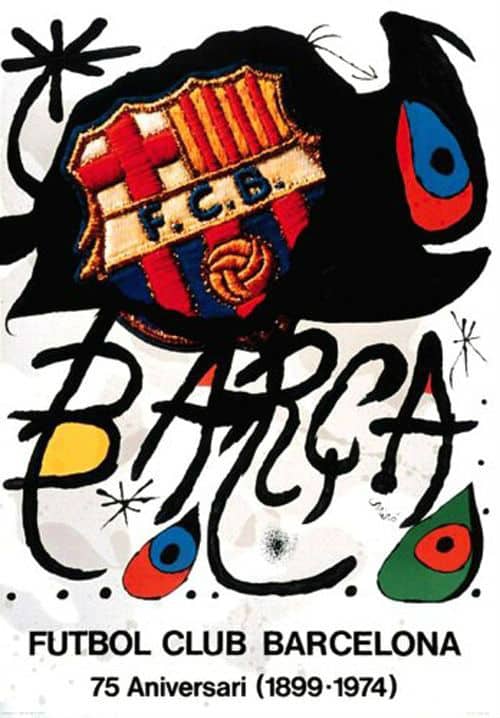 Believe it or not, the great Spanish artist Miro and many other Spanish legends were FC Barcelona fans.
However, Miro deserves mention in this list of Camp Nou facts because of a wonderful lithograph displayed at the club.
The painting is bound to catch the attention of all art lovers going on the Camp Nou Experience tour.
15. Camp Nou is getting bigger
While Camp Nou is the biggest stadium in Europe, when it comes to world rankings, it is behind Maracanã Stadium in Rio de Janeiro, Brazil.
Since the Maracana stadium can seat 120,000 spectators, Camp Nou is planning a 300 Million Euros upgrade, increasing its capacity to 130,000 spectators.
This will make Camp Nou the largest football stadium in the World.
16. Camp Nou is owned by its members
Did you know that FC Barcelona is one of the few clubs in the World that its members own?
This means a trust or an organization doesn't own Camp Nou – a group of individuals owns it.
140,000 Barca members, to be precise.
17. Home games at Camp Nou aren't popular with locals
Even though Barcelona is the world's second most valuable football club, its home games don't draw much local attention.
The matches at Camp Nou excite only a few locals, and most prefer to watch them in Clubs and pubs.
Most spectators who come to watch football matches in Camp Nou are tourists visiting Barcelona.
Because of the high demand from tourists, ticket prices have exceeded the reach of most of the local population.
If you book this ticket online, you save 2.5 Euros per ticket because you don't pay a ticket handling charge. The ticket will be emailed to you.
Sources

# Laliga.com
# Wikipedia.org
# Soccernet.ng

The travel specialists at TheBetterVacation.com use only high-quality sources while researching & writing their articles. We make every attempt to keep our content current, reliable and trustworthy.
Recommended reading
Popular attractions in Barcelona