The Gladiator School in Rome is a modern reproduction of the Castrum (Roman military defense camp) and has a Gladiator Training Camp and a Gladiator Museum.
At the Gladiator School, managed by Gruppo Storico Romano (Historic Roman Group), visitors can get the hang of Imperial Rome's gladiator games and understand its history.
The two-decade-old school is popular with both adults and kids.
In this article, we share everything you must know before buying Rome's Gladiator School tickets.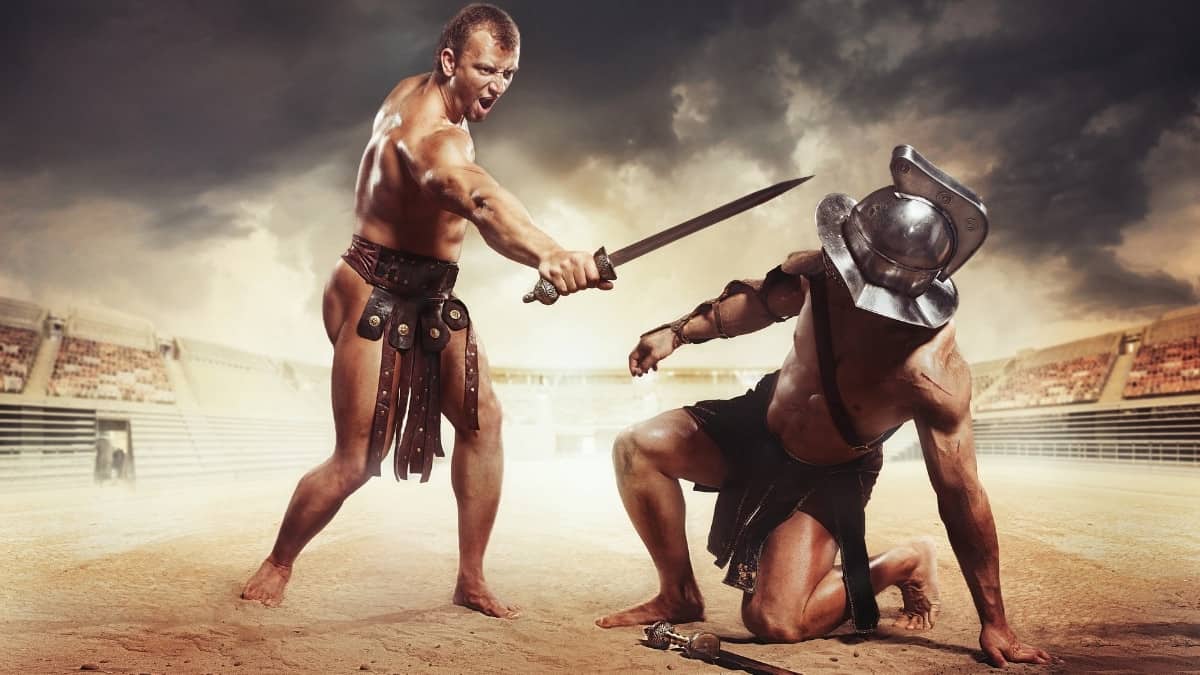 What to expect at Gladiator School in Rome
At the Gladiator School, you will find out what it takes to be an ancient Roman gladiator.
You first wear a traditional gladiator tunic and belt and get a training sword known as a rudis.
Next, the instructors from the Historic Group of Rome teach you how to fight with authentic weapons.
Visitors who have been to this attraction say it was an exciting and interactive way to learn about ancient Roman history, sports, and culture.
All participants receive a certificate of accomplishment at the end of the lesson.
Your friends and family can watch your class from the viewing platform.
The Gladiator Training ticket also gets you access to the Gladiator Museum, where you can check out various gladiator weapons and other artifacts.
If you don't want to attend the two-hour Gladiator training, you can buy the Gladiator School Museum ticket to see only the displays.
---
---
Roman Gladiator School tickets
There are three ways to experience the Gladiator School in Rome.
You can go through the Gladiator Training, attend the Gladiator show, or keep it simple and visit only the Gladiator Museum.
Gladiator Training tickets
This ticket is the most popular at Gladiator School Rome, especially with families with kids.
It gets you a 2-hour gladiator training in English led by Gladiator school teachers.
You dress up in a traditional tunic, hold Roman weapons and learn techniques of gladiatorial combat in various fun games.
The whole experience is both educational and thrilling, and once it is over, all participants get a certificate.
The minimum age to join these training sessions is six, and there is no upper limit.
After the training is over, you can discover the fascinating history behind these iconic warriors in the Gladiator School Museum.
Ticket cost (6+ years): €122 per person
Gladiator Show tickets
The Gladiator School and Museum in Rome conducts Gladiator shows at 8.30 pm every Friday Sunday.
This 90-minute gladiator show recreates the days of the Roman Empire, and you get to see the might of the Roman gladiators through music, lights, and beautiful special effects.
Once the show is over, an expert in Roman history takes you through a 1-hour guided tour of the Legionary and Gladiator Museum.
Visitors can hold weapons and armor in their own hands.
Adult ticket (19+ years): €25
Youth ticket (13 to 18 years): €25
Child ticket (6 to 12 years): €20
Student ticket (with ID): €20
Military ticket (with ID): €20
Guided tour of Gladiator Museum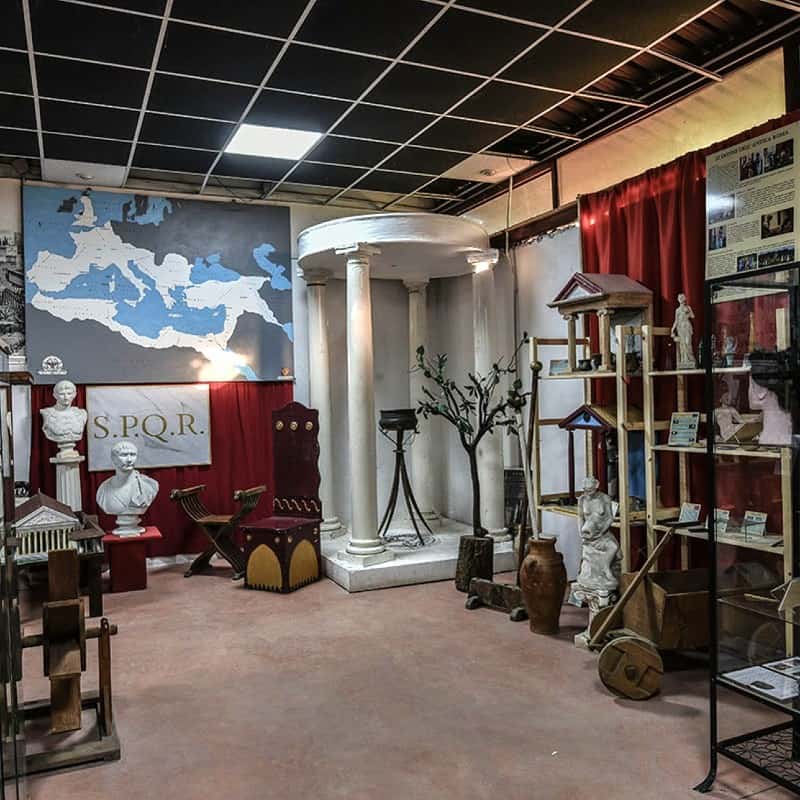 Visitors who want a quick experience at the Gladiator School opt for the 1-hour guided tour of the Gladiator Museum.
A local Roman history expert takes you through the museum, where you can see authentically recreated weapons, shields, and other tools of ancient Rome.
Visitors can try on the uniforms of Roman soldiers and gladiators and try out their weapons as well.
Don't forget to try out the onager (an old Roman catapult) and operate the ram and other weapons.
Ticket prices
Adult tickets (13+ years): €25
Child ticket (4 to 12 years): €20
Infants (up to 3 years): Free entry
---
---
How to get to Gladiator School
The Gladiator School is at Via Appia Antica, 18, 00179 Roma RM, Italy. Get Directions
You can board bus lines 118 and 218 and get down at Appia Antica/Travicella bus stop.
Rome Gladiator School is around 400 meters (a quarter of a mile) from the bus stop, and you can walk the distance in less than 5 minutes.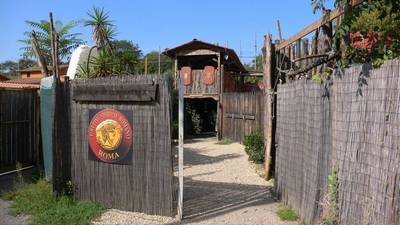 Lookout for this entrance.
Some tourists complain that the attraction is difficult to find. If you aren't good with directions, we recommend a taxi to get to the attraction.
Image: Explore-italian-culture.com
You can ask the driver to drop you at Number 18 on Via Appia Antica.
---
---
Gladiator School hours
The Gladiator School and Museum in Rome opens at 9 am and closes at 7 pm every day of the week.
The two-hour Gladiator Training sessions are from 9 am to 11 am, 11 am to 1 pm, 1 pm to 3 pm, 3 pm to 5 pm, and 5 pm to 7 pm.
---
---
How long does Gladiator School take?
The Gladiator Training program at Rome's Gladiator School lasts two hours, and the guided tour of the Gladiator Museum lasts one hour.
Visitors who don't want to attend the Gladiator Training can finish their visit in an hour, while others need at least three hours.
---
---
Best time to visit Gladiator School Rome
All through the year, the two-hour Gladiator training sessions start at 9 am and end at 7 pm.
If you plan to attend the Gladiator training session, booking the 9 am to 11 am session or 5 pm to 7 pm session is better because the temperatures are low.
Especially if your kids will be participating in the training programs or if you are visiting during peak summer months.
If you only plan to explore the indoor Gladiator Museum, the time of the day doesn't matter much.
Note: Refreshments are available at the Gladiator school, but taking a water bottle along is not a bad idea.
Tourist attractions in Rome