Get a one-of-a-kind chance to interact with celebrity wax figures up close at Madame Tussauds San Francisco, where there's always something new to see and do.
Admire Hollywood's glitz, glamor, and excitement and take pictures with Hollywood A-Listers Gwen Stefani, Audrey Hepburn, Marilyn Monroe, Elvis Presley, Audrey Tatouor, and others.
This article shares everything you should know before purchasing tickets for Madame Tussauds in San Francisco.
Top San Francisco Madame Tussauds Tickets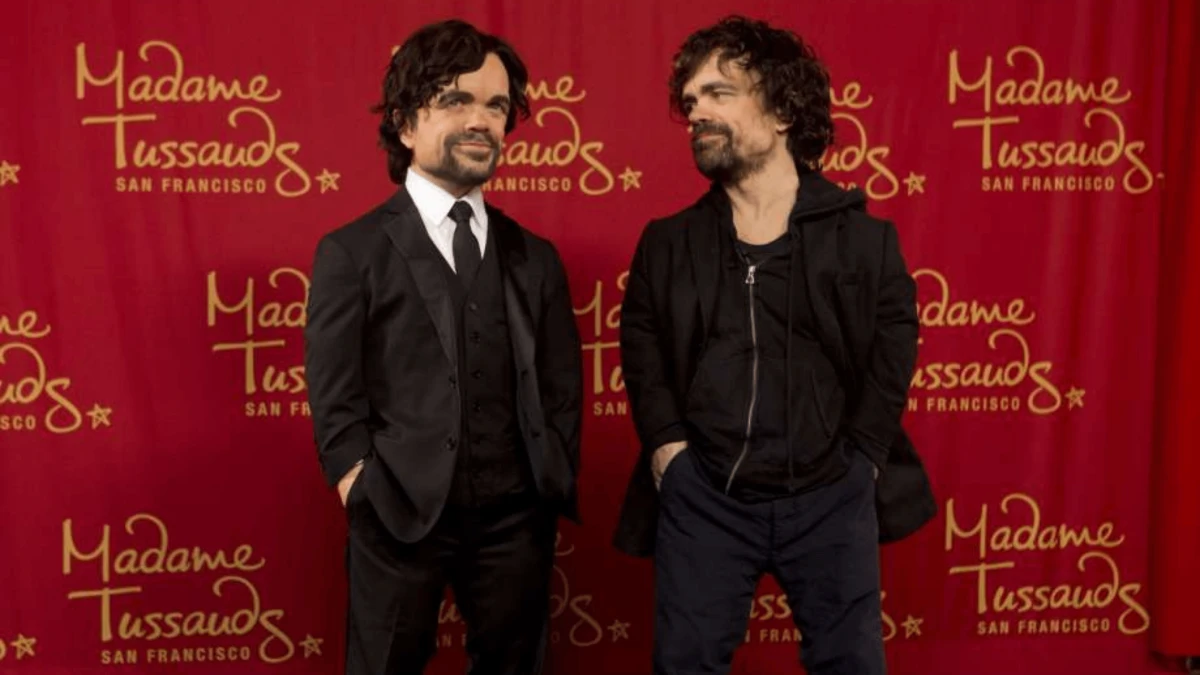 What to expect at San Francisco Madame Tussauds?
There are different zones ready for you to explore at Madame Tussauds in San Francisco.
Music Zone
Pose for a picture with Taylor Swift, sing with Adele, and sit next to Beyonce.
Sing along with artists like Taylor Swift, Beyonce, Rihanna, Lady Gaga, Michael Jackson, and Madonna in this zone.
Leaders & Entrepreneurs
Meet entrepreneurs, U.S. Presidents, and influential people and discuss your life goals.
Get closer to Mark Zuckerberg, Abraham Lincoln, Steve Jobs, and Obama.
Sports Zone
Shake hands with Stephen Curry, and learn tennis tips from Serena Williams.
Click photos with Tiger Woods, Joe Montana, Muhammad Ali, and Jeremy Lin.
Spirit of San Francisco
Capture the Spirit of San Francisco, and talk to Janis Joplin around the fire.
Join Jimi Hendrix in a few chords and cross the Golden Gate Bridge while strolling.
Also, meet the famous people of San Francisco, including Edwin lee, Francis Ford Coppola, Robin Williams, and many others.
Film Zone
Are you a film fanatic? If yes, then you will love this zone.
Admire the different shots taken in San Francisco and discuss your career as a filmmaker with Stephen Spielberg.
Get pictures with Spielberg, Marylin Monroe, E.T., John Travolta, Jackie Chan, and Alfred Hitchcock.
A-List Zone
Get pictures with A-list celebrities as you move on to the A-List Zone.
Walk the Red carpet with Leo DiCaprio, George Clooney, Zendaya, Laverne Cox, Morgan Freeman, Neil Patrick Harris, and many others.
POTUS
Meet President Biden and Vice President Harris up close in POTUS.
Kamala Harris is making history by telling a narrative of being the first vice president to have a wax statue in the museum.
Where to buy San Francisco Madame Tussauds tickets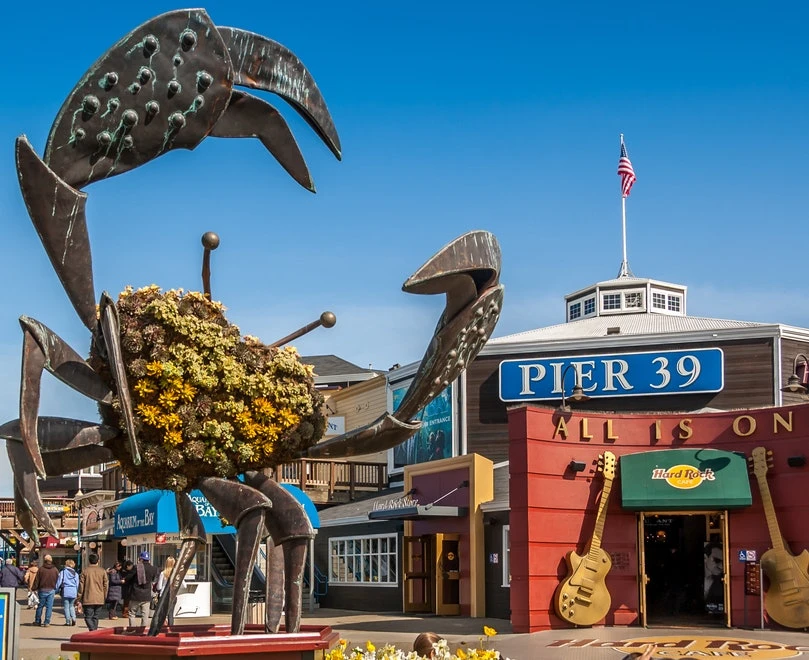 You can buy San Francisco Madame Tussauds tickets online which offers you many benefits.
You get great discounts when you buy tickets online, which helps you save money.
The tickets usually get sold out quickly. But you can prevent last-minute disappointments if you buy them online.
Also, you get the flexibility to make reservations in advance and plan your tour accordingly.
---
---
How online ticket works
On the booking page of Madame Tussauds, select your preferred date and the number of tickets and buy them right away.
Once your tickets are booked, you'll receive the tickets in your registered email.
On the day of your visit, show your ticket at the counter and get ready to meet your favorite celebrities.
Cost of San Francisco Madame Tussauds tickets
The San Francisco Madame Tussauds tickets cost US $30 for all visitors aged 3 years and above.
Kids below the age of 2 years can enter the museum for free!
San Francisco Madame Tussauds tickets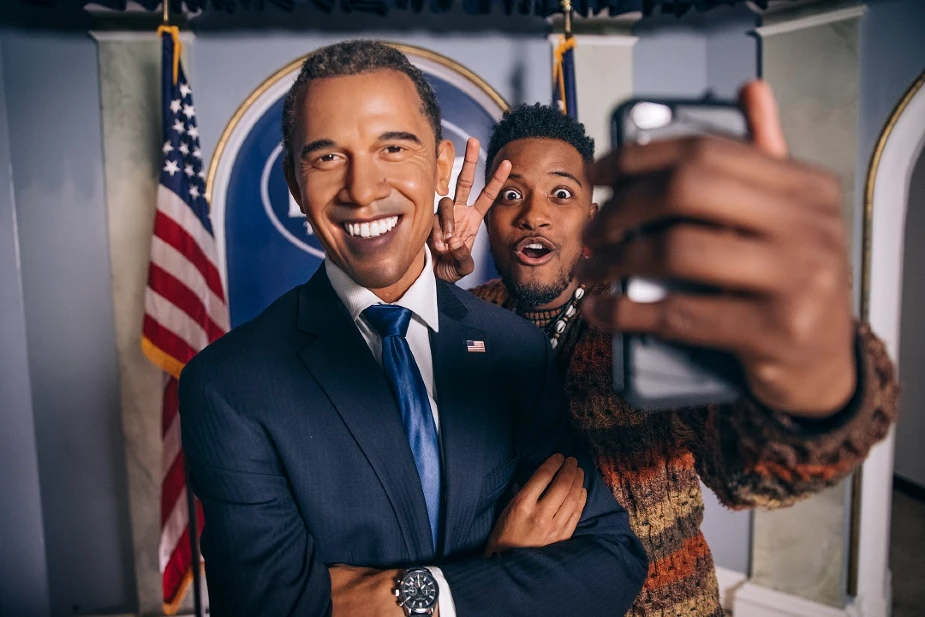 Meet up with your favorite Hollywood A-listers and enjoy the different zones of Madame Tussauds in San Francisco.
Get photos with Taylor Swift, Adele and many more famous singing senstaions.
Experience the true "Spirit of San Francisco" by joining Steph Curry for a basketball game.
Discuss your start-up ideas with world-changing tech pioneers like Bill Gates and Mark Zuckerberg.
Steven Spielberg will take you behind the camera and tell you all his secrets about filmmaking.
This is not a guided tour and visitors can explore the Museum at their own pace.
Ticket Prices
Adult Ticket (2+ years): US $30
Infant Ticket (up to 2 years): Free
Save money & time! Buy a San Francisco City Explorer Pass and Choose 2 to 5 attractions and tours from over 25 activities. Visit the Aquarium of the Bay, go on a Hop-on Hop-off Big Bus Tour, or take a Francisco Bay Cruise and many more!
How to reach Madame Tussauds
Madame Tussauds is located in Fisherman's Wharf in SF.
Address: 145 Jefferson Street, San Francisco, California, 94133 USA. Get Directions
You can reach Madame Tussauds by public transport or car.
By Bus
If you plan on taking the bus, take the LOWL and get off at Jefferson St and Taylor St.
It is a minute's walk to San Francisco Madame Tussauds.
If you're taking bus 39, get off at Powell St & Beach St.
From there, it is a 3-minute walk to the museum.
By Train
Take the F Light rail and get off at Jefferson St and Taylor St, which is just one minute walk away.
By Car
Get a taxi or car to Madame Tussauds in San Francisco and put on google maps, and begin your journey!
You can find a lot of parking spaces around the museum.
Click here to find the perfect spot for you!
---
---
Madame Tussauds San Francisco timings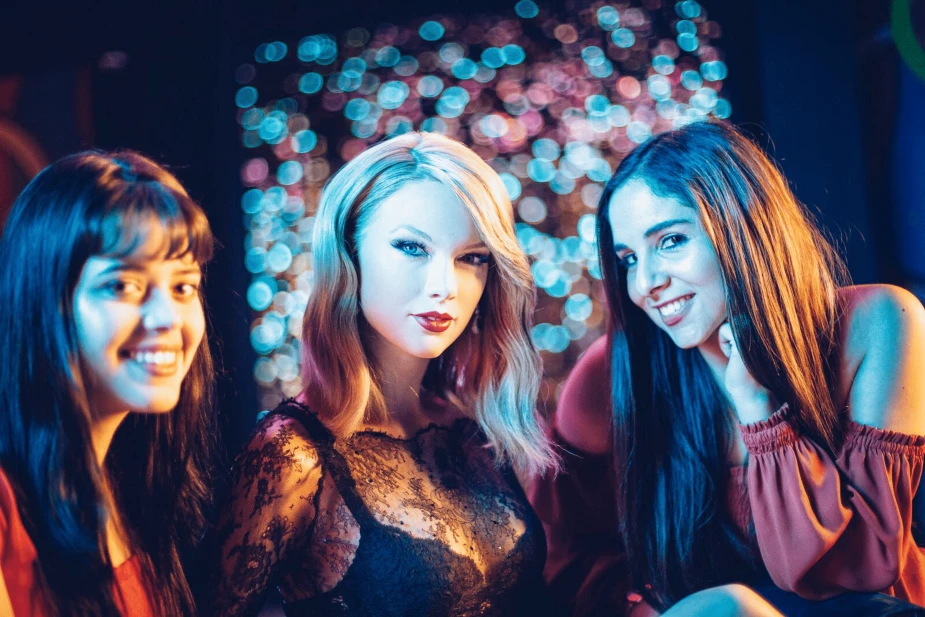 The San Francisco Wax Museum is usually open from 11 am to 5 pm on Mondays, Thursdays, and Sundays.
On Friday and Saturday, it runs from 11 am until 6 pm.
The museum occasionally changes its schedule, but these are its regular hours.
The last admission is 30 minutes before closing time.
Check the calendar on the day of your visit.
How long does Madame Tussauds take
The Madame Tussauds tour takes no longer than 45 to 60 minutes, but there is no time limit.
You can explore the wax museum at your own pace and click photos with your favorite celebrities for as long as you want.
Best time to visit Madame Tussauds
The best time to visit Madame Tussauds in San Francisco is as soon as it opens at 10 am.
Since afternoons are typically busy, visiting early in the morning is best.
You'll have a higher chance of meeting all your favorite celebs inside the museum if there is less crowd around.
Popular attractions in San Francisco
# Alcatraz Island
# San Francisco Zoo
# San Francisco MoMA
# California Academy of Sciences
# Monterey Bay Aquarium
# San Francisco aquarium
# Exploratorium
# De Young Museum
# San Francisco Bus Tours
# Madame Tussauds
# San Francisco Bay Cruise
# San Francisco Ghost Tour
# The Tech Interactive
# San Francisco Dinner Cruise
# SFO Go Car Tour
# Legion of Honor Museum
# Walt Disney Family Museum
# Museum of 3D Illusions
# 7D Ride Experience