San Francisco's 7D Ride Experience is a virtual reality attraction that immerses visitors in a real, interactive adventure.
The ride features advanced technology, such as motion seats, special effects, and high-definition graphics and sound.
The 7D part of the name refers to the seven different senses used to create the immersive ride experience.
The 7D ride experience in San Francisco can be enjoyed by families, friends, and solo travelers of all age groups.
In addition to the main ride, the attraction has interactive games and exhibits, allowing guests to learn more about the city and its history.
It's a great way to explore the city if you have limited time or are looking for a fun and unique way to experience San Francisco.
This article shares everything you should know before booking tickets for 7D Ride Experience.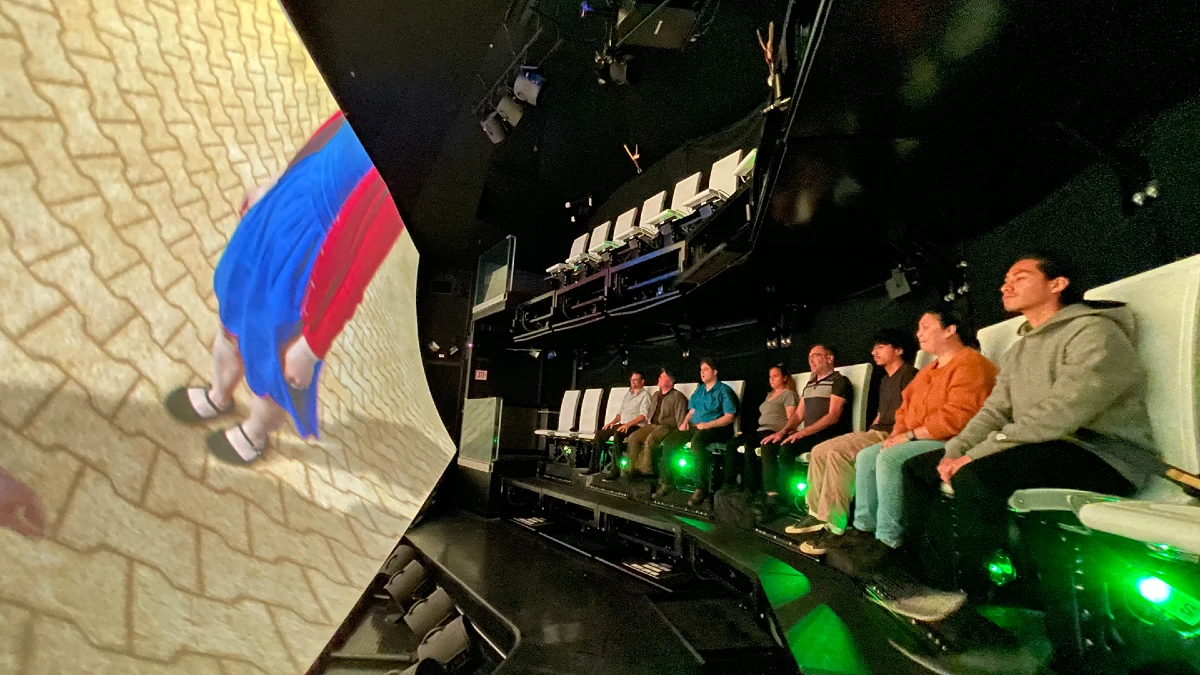 What to expect at 7D Ride Experience?
Experience the exhilaration of a modern laser blasting game and the thrill of a rollercoaster all at once at 7D Ride Experience!
As you ride, blast, and compete for your way into other dimensions, the 20-seat theater, a sizable movie screen, and the most recent 3D technology will keep your senses in disbelief.
Visitors can pick the ride they want, with themes ranging from the spooky zombies to the humorous robot bandits of Los Banditos.
The visitor will select the ride they want to ride when they arrive at the 7D Experience and join the line with the other players.
Every eight minutes, a new ride begins.
In the DarkRide pre-show area, the guest will see a brief safety movie and a game introduction.
The guest will then enter the theater and find a seat following the pre-show.
After the trip, the riders will be led out of the theater and allowed to see their souvenir images from the Experience.
Here are some additional things to expect when visiting the attraction:
VR goggles: Visitors will be given a pair of VR goggles to wear during the ride, allowing them to immerse themselves in the virtual world fully.
Motion seats: The attraction features motion seats that move in sync with the virtual reality experience, adding to the realism of the ride.
Special effects: The rides have special effects such as wind, mist, and other sensory elements to enhance the realism of the experience.
High-definition graphics and sound: The attraction uses advanced technology to create realistic and lifelike graphics and sound, which adds to the overall immersive experience.
Interactive games and exhibits: Besides the main ride, it also features interactive games and exhibits.
Where to buy 7D Ride Experience tickets
Tickets for San Francisco 7D Ride Experience are available online and at the ticket booth at the venue.
However, we recommend that you book your tickets online because it provides you with several perks.
– By booking tickets online, you can save money since you receive an online discount.
– You don't have to travel to the attraction and exert yourself by waiting in long lines at the ticket counter.
– The tickets usually get sold out quickly. But you can prevent last-minute disappointments if you buy tickets online.
– Reserve now and pay later to keep your travel plans flexible.
How online ticket works
When you book your 7D Ride Experience San Francisco tickets, on the booking page, select your preferred date and the number of tickets and purchase them right away.
You will receive an email with your tickets as soon as you purchase them.
There is no need for you to bring printouts.
On the day of your tour, show your smartphone ticket at the box office.
---
---
Cost of 7D Ride Experience tickets
San Francisco's 7D Ride Experience tickets cost US $13 for all visitors.
7D Ride Experience tickets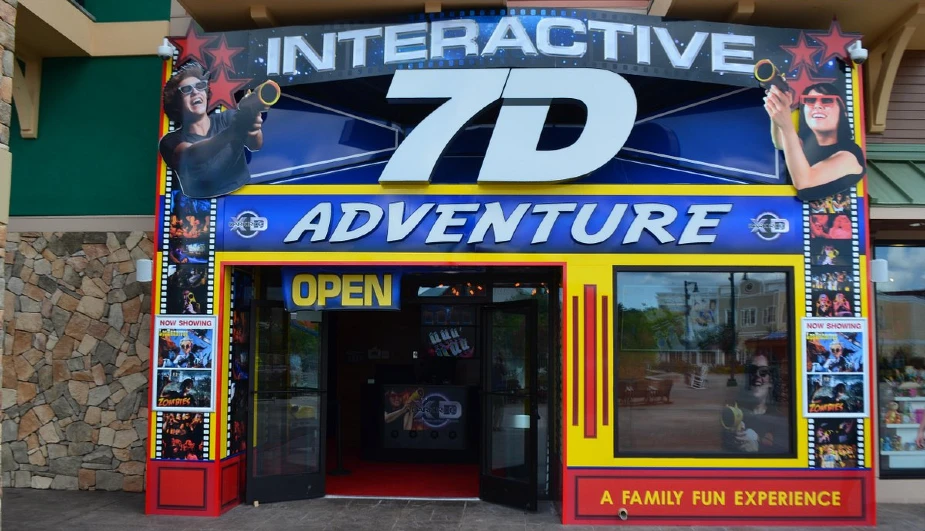 With this ticket, you finish a video game and enjoy the rollercoaster rush.
Combat interactive werewolves, zombies, and other heart-pounding challenges are included.
You can choose up to 4 different rides, enjoy the unique special effects of each ride, and interact with each player receiving a score.
You will also be provided with an audio guide in English.
Ticket Price
Adult Ticket (13+ years): US $13
Youth Ticket (up to 12 years): US $13
Flyer & 7D Experience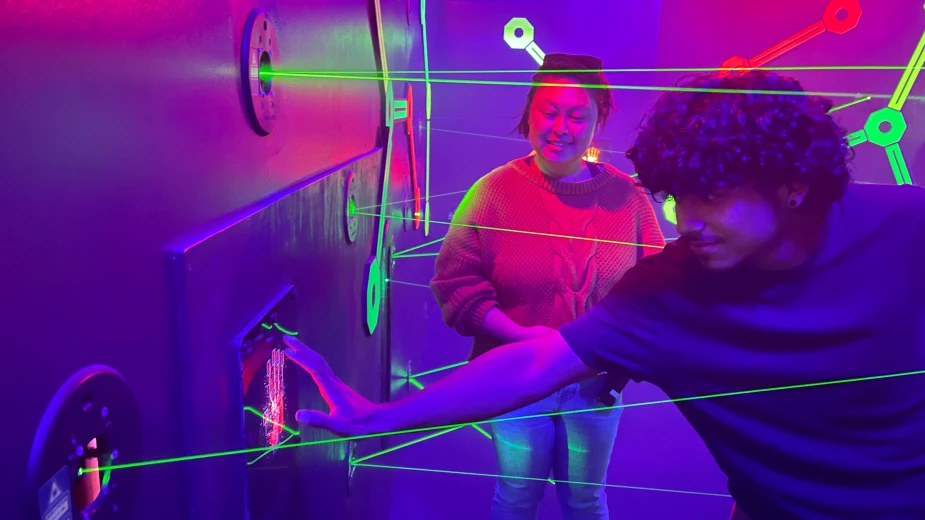 Buy a combo ticket of The Flyer – San Francisco and a 7D Ride Experience and level up the adventure.
The Flyer comes first. You will see a safety movie and enter the pre-boarding photo area after you arrive.
After this, you move into the jetway, where you will soak in an immersive environment as San Francisco's sights and sounds come to life on the jetway.
After departing the pre-flight jetway, you will board your fascinating tour through San Francisco.
Experience San Francisco's iconic vistas like the Golden Gate Bridge, Chinatown, Muir Woods, Alcatraz, and more as you soar, descend, and glide through them.
The second attraction, the 7D Ride Feel, is where you may experience the exhilaration of a rollercoaster and the interaction of a video game.
Enter the XD Darkride and risk your life squaring off against zombies, werewolves, or robot cowboys.
Once you've decided on a ride, you can join up with 19 other players in the theater (For the best score, ride, blast, and team up with others).
Box item: The ride is not suitable for pregnant women, people with back problems, people over 300 lbs (136 kg), and people under 40 inches. Children under the age of 7 are not allowed.
Ticket Cost: US $21 per person
Save money & time! Buy a San Francisco City Explorer Pass and Choose 2 to 5 attractions and tours from over 25 activities. Visit the Aquarium of the Bay, go on a Hop-on Hop-off Big Bus Tour, or take a Francisco Bay Cruise and many more!
How to reach Flyer Thrill Zone & 7D Experience
Flyer Thrill Zone & 7D Experience is located at Pier 39 in San Francisco.
Address: Pier 39, 2 Beach St, San Francisco, CA 94133. Get Directions.
You can take public transport or a personal vehicle to Flyer Thrill Zone & 7D Experience.
By Bus
The nearest bus stop is The Embarcadero & Stockton St (available buses: 39, LOWL).
The bus stop is 1.6 miles (2.5 km) from the Flyer Thrill Zone, and you can hire a cab or taxi to reach the venue.
By Ferry
The nearest ferry terminal is San Francisco Pier 41 Ferry Terminal (available ferries: P41), a 4-minute walk from the attraction.
By Train
The nearest train station is The Embarcadero & Stockton St (available light rail: F), approx 1.6 miles (2.5 km) away.
By Car
You can hire a cab or taxi to reach the venue.
Get in your car, open google maps, and proceed to your destination as you see fit.
Click here to view the nearest parking lots.
---
---
San Francisco 7D Ride Experience timings
San Francisco 7D Ride Experience opens daily from 11 am to 8 pm.
Each ride last for about 10 minutes.
Remember, the last ride starts 15 minutes before closing time.
Best time to go for San Francisco 7D Ride Experience
The best time to visit San Francisco 7D Ride Experience is as soon as it opens at 11 am.
You can experience and enjoy your ride with a small group of people around in the morning.
Since 7D Ride Experience San Francisco can get busy on weekends, weekdays are better for visiting.
Things to Remember
– California Ride Safety rules require that all riders be under 300 lbs (136 kgs).
– Those unable to transfer from a wheelchair may still experience The Flyer – San Francisco's 3D video without the motion seat.
– The theater is located on the second level above the Hard Rock Cafe and is accessible by elevators.
– The Flyer – San Francisco is not recommended for those who experience motion sickness or vertigo.
– It is not recommended to ride for someone with a heart condition, epilepsy, or other severe medical conditions.
– It is also not recommended if you're pregnant, but any seat is adjustable to restrict motion if needed.
– You can ride The Flyer – San Francisco at any age if the minimum height requirements are met. You must be 40" (101 cm or 3.3 feet) or taller to ride.
Sources

# Pier39.com
# Sftourismtips.com
# Tripadvisor.com
# Adrenaline.com

The travel specialists at TheBetterVacation.com use only high-quality sources while researching & writing their articles. We make every attempt to keep our content current, reliable and trustworthy.
Popular attractions in San Francisco
# Alcatraz Island
# San Francisco Zoo
# California Academy of Sciences
# San Francisco MoMA
# Monterey Bay Aquarium
# San Francisco aquarium
# Exploratorium
# De Young Museum
# San Francisco Bus Tours
# Madame Tussauds
# San Francisco Bay Cruise
# San Francisco Ghost Tour
# The Tech Interactive
# San Francisco Dinner Cruise
# SFO Go Car Tour
# Legion of Honor Museum
# Walt Disney Family Museum
# Museum of 3D Illusions
# 7D Ride Experience