La Perle is a Las Vegas style show in Dubai created by world-renowned Artistic Director Franco Dragone.
A cast of 65 artists performs La Perle by Dragone, each offering their unique skills to the show.
During the fast-paced live show, performers and acrobats perform aquatic and aerial stunts.
La Perle is influenced by Dubai's rich culture, vibrant present, and aspirational future, which is brought to life by awe-inspiring stunts and special effects that leave viewers speechless.
La Perle is the region's first resident performance with its purpose-built theatre, located in the heart of Dubai at Al Habtoor City.
This article shares everything you must know before booking your La Perle show tickets.
Top La Perle Dubai Tickets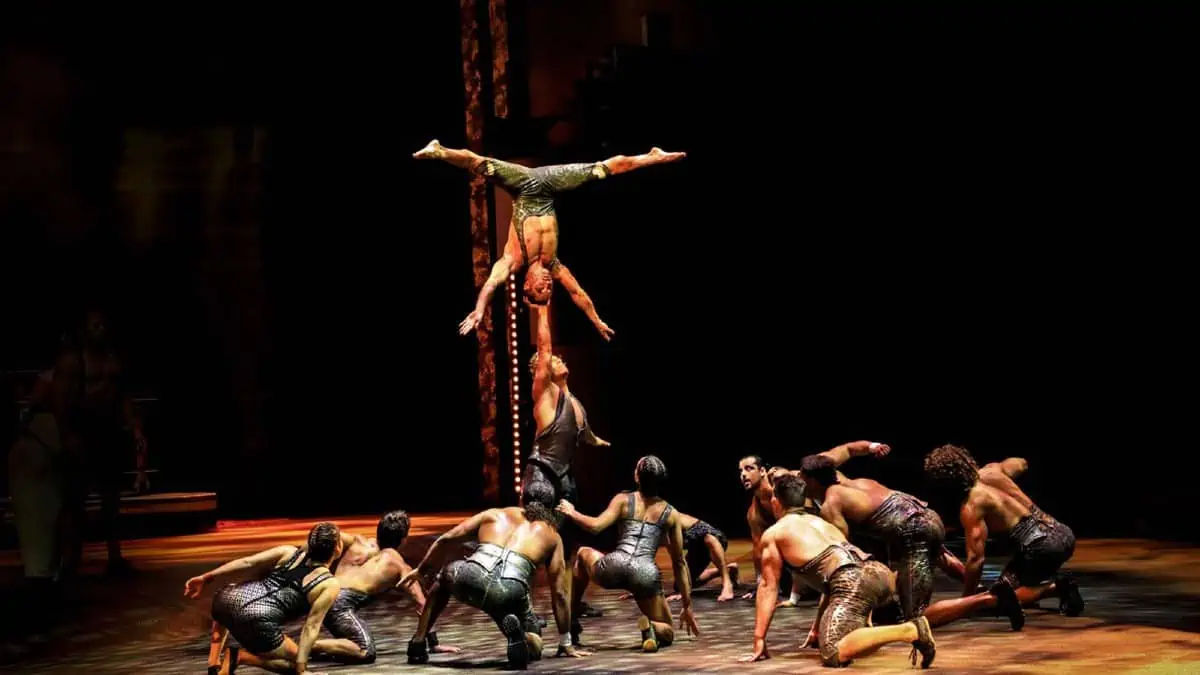 What to expect at La Perle show
The theatre built with the La Perle show in mind has 270-degree seating, with only 14 rows.
This design ensures that the audience is close to the action despite the theatre having 1,300 seats.
You will love the iconic aqua stage and the performers who create a spectacular show in, on, and above the water.
The stage can hold 2.7 million liters of water!
You will see the stage flood with water and drain in seconds during the show as the artists perform mind-blowing aqua and aerial feats.
During the enthralling visual spectacle, performers dive into the pool on stage and fly through the auditorium at incredible heights.
---
---
Cost of La Perle tickets
La Perle theatre's seats are laid along a 270-degree angle, offering every audience member a nice view of the stage.
However, some seats are better than others.
VIP ticket with lounge access is the costliest La Perle ticket and is priced at AED 799 for all visitors.
The VIP ticket gets you VIP lounge access, lounge-style seating, an individual table, and complimentary snacks.
La Perle Platinum ticket is priced at AED 459 per visitor and is the second most premium ticket.
The Platinum seats offer a great view of the show, and you also get to enjoy valet parking.
There are three kinds of non-VIP La Perle tickets whose price depends on the location of the seat – Gold (AED 359), Silver (AED 309), and Bronze (AED 259).
You must decide the kind of ticket you want to book on the ticket booking page.
Important: The first two rows of seats closest to the stage are in the splash zone.
---
---
La Perle show tickets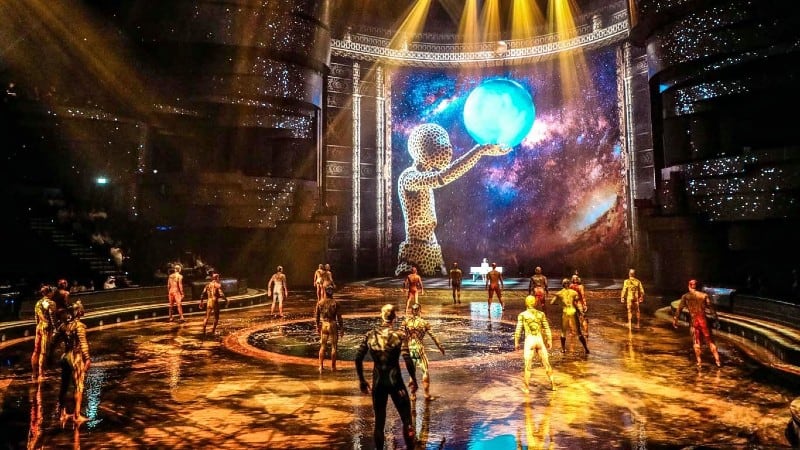 While booking your Dubai La Perle show ticket, you must choose from – VIP, Platinum, Gold, Silver, and Bronze, and the experience and cost varies accordingly.
Children aged two years and above can attend the show and need entry tickets.
Each La Perle ticket includes free popcorn.
When you book these tickets online, they get emailed to you.
On the day of your visit, you must reach the theatre 30 to 60 minutes before the show and collect your physical tickets.
All members must be present when picking up their tickets and have an Emirates ID or Passport.
You can cancel this ticket up to 24 hours in advance to receive a full refund.
Bronze tickets
Adult ticket (13+ years): AED 259
Child ticket (3 to 12 years): AED 209
Silver tickets
Adult ticket (13+ years): AED 309
Child ticket (3 to 12 years): AED 259
Gold tickets
Adult ticket (13+ years): AED 359
Child ticket (3 to 12 years): AED 309
Platinum tickets (3+ years): AED 459
VIP tickets (3+ years): AED 799
---
---
What to wear to La Perle show
The dress code at La Perle is smart casual.
Men can opt for chinos with a casual shirt or a fitted suit.
Women can be more adventurous with dresses and heels or tailored jumpsuits.
La Perle show timings
From Tuesday to Saturday, La Perle by Dragone has two shows daily – at 6.30 pm and 9 pm.
That's about ten shows in a week.
Each performance lasts around 90 minutes and has no intermission.
It is better to be at the theatre half an hour before the show starts.
If you arrive late for a performance, you will only be allowed to enter at a proper break so that the audience doesn't get affected.
The organizers will request the latecomers to sit in different seats to prevent the performance from being disrupted.
---
---
How to reach La Perle DXB theatre
La Perle DXB theatre is in the heart of Downtown Dubai, located in the middle of Al Habtoor City, situated right off the world-famous Sheikh Zayed Road. Get Directions
Evening traffic in Dubai can delay your plans, so leave in advance so that you can reach at least half an hour before your show starts.
Sources
# Laperle.com
# Tripadvisor.com
# Visitdubai.com
# Iventurecard.com

The travel specialists at TheBetterVacation.com use only high-quality sources while researching & writing their articles. We make every attempt to keep our content current, reliable and trustworthy.
Popular attractions in Dubai