Unearth the rich and profound history of the luau on the beautiful island of Kaanapali in Maui, and experience Polynesian culture with your loved ones!
Watch the hula dance and fire knife show, and witness a truly magical musical evening on a beachfront promising stunning views.
Enjoy a classic buffet offering a wide variety of cuisines, and keep yourself charged at the open bar with pina coladas, Mai Tais, and other tropical drinks.
This article covers everything you must know before booking tickets to the Maui Nui Luau.
Top Maui Nui Luau Tickets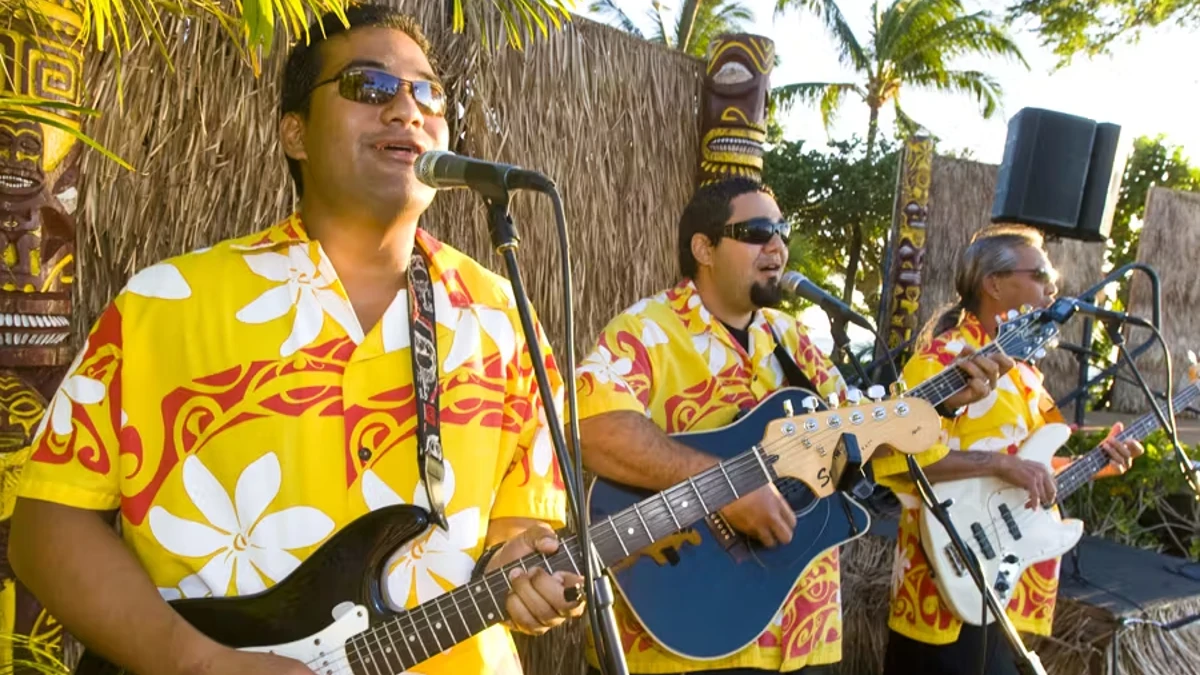 What to expect at Maui Nui Luau
Experience the Maui Nui Luau at the Sheraton Maui Resort & Spa and savor the essence of Polynesian culture.
The resort's location is right across the Kaanapali Beach, providing a scenic view of the sun setting over the horizon.
The glittering black night sky and the gentle sound of water are truly soul-uplifting.
Experience a traditional Hawaiian welcome with a fresh flower lei or a carved wooden necklace, and capture memories with photos taken by professional photographers.
Observe the kalua pig, wrapped in banana leaves, slow-cooking in the imu pit on the luau grounds. Later, enjoy it as part of the buffet served to you.
Raise your hands in the air and clap to the beat of the drums.
Enjoy power-packed performances of hula dancing, Samoan fire knife dancing, live Hawaiian Music, and Maui Nui by Tihati Productions.
If good weather and ocean conditions prevail, you may witness the Cliff Dive Ceremony at Black Rock after sunset, where a man dressed in a typical Hawaiian dress holding a light torch jumps off the cliff into the water.
Indulge in a fantastic and authentic Hawaiian buffet prepared with fresh and real ingredients, and sip beverages and drinks from the open bar.
---
---
Where to book tickets
Tickets to the Maui Nui Luau at the Sheraton Maui Resort & Spa are available online and at the attraction.
Online ticket prices tend to be cheaper than tickets at the attraction.
Booking online also helps you get exclusive discounts and offers.
When you buy online, you can avoid the long queues at the ticket counters.
Because the luau sells a limited number of tickets due to their high demand, booking early helps avoid last-minute disappointments.
How do online tickets work
Go to Maui Nui Luau at the Sheraton Maui Resort & Spa booking page.
Select the number of tickets, preferred date, and time slot, and buy the tickets immediately.
Upon payment, the tickets will be emailed to you.
No need for any printouts.
You can show the e-ticket on your smartphone when you visit the attraction.
Don't forget to bring your official IDs.
Maui Nui Luau ticket prices
Ticket prices or the Maui Nui Luau depend on the seating option you select.
The Standard Seating experience costs US$198 for adults (aged 13 years and above) and US$110 for children (in the age group of six to 12 years).
The Preferred Seating or VIP Seating is priced at US$228 for adults (aged 13 years and above) and US$140 for children (in the age group of six to 12 years).
Infants up to four years of age get free admission.
Maui Nui Luau tickets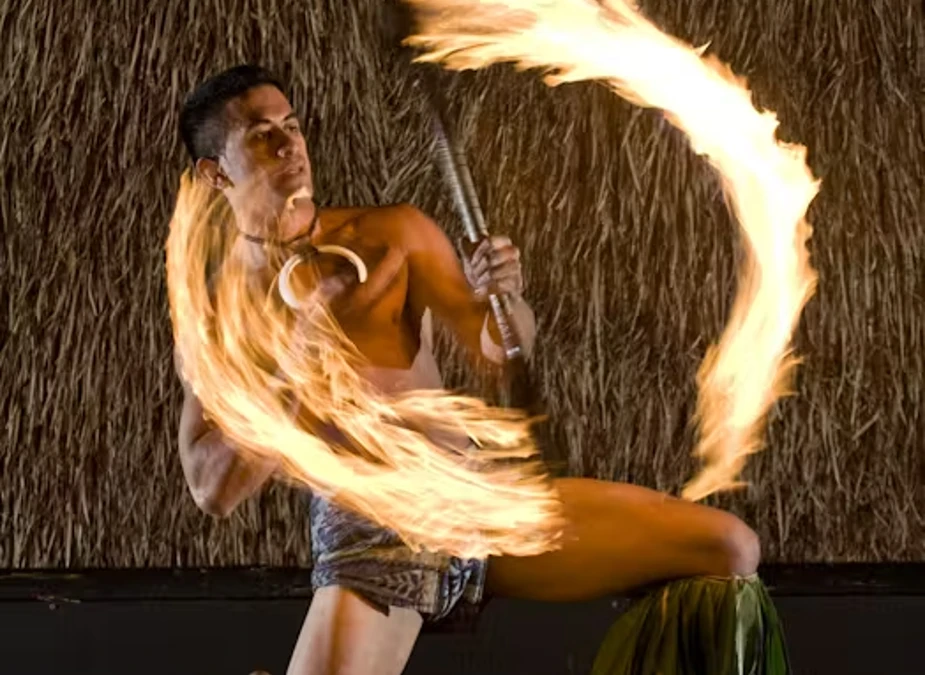 This ticket gives you admission to Maui Nui Luau at Sheraton Maui Resort & Spa and access to all shows, activities, and buffets.
However, transportation facilities are not included.
Guests can choose from two seating options–Standard Seating and Preferred Seating.
The Preferred Seating offers a true VIP experience with seating arrangements in the first or second row for entertainment shows and priority access to the buffet.
The Standard Seating provides seating arrangements behind the VIP seats for both shows and buffets.
Irrespective of your seats, all guests will enjoy the same activities, which include the Polynesian dance, Samoan fire knife dance, live Hawaiian music, Maui Nui, and the buffet.
Ticket Prices
Standard Seating
Adult Ticket (13+ years): US$198
Child Ticket (6 to 12 years): US$110
Infant Ticket (up to 4 years): Free
Preferred Seating
Adult Ticket (13+ years): US$228
Child Ticket (6 to 12 years): US$140
Infant Ticket (up to 4 years): Free
Save time and money! Explore Helicopter Tours in Hawaii and witness volcanoes, lush mountains, waterfalls, and pristine beaches from the sky. This bird's eye experience is an opportunity to enjoy the thrill of your life. You might even land in the middle of a desert, winery, or snow!
---
---
How to reach Maui Nui Luau
Sheraton Maui Resort & Spa is located on Kaanapali Beach in Maui Nui.
Address: 2605 Kaanapali Pkwy, Lahaina, HI 96761, United States. Get Directions
The resort is on an island, and by no means can you reach here by public transportation.
So get into your cars, rent a cab, or jump on your two-wheeler, turn on Google Maps, and get started!
The resort offers onsite paid car parking. Free car parking is also available.
Maui Nui Luau timings
The Maui Nui Luau at the Sheraton Maui Resort & Spa begins at 5 pm, and by 8 pm, the crowd gradually starts to disperse as the event comes to a close.
There are no events on Tuesdays and Thursdays.
How long does the luau take
The whole experience of Maui Nui Luau takes around 3 hours.
This includes all the entertainment programs, dance shows, fire shows, and the royal feast.
Best time to attend Maui Nui Luau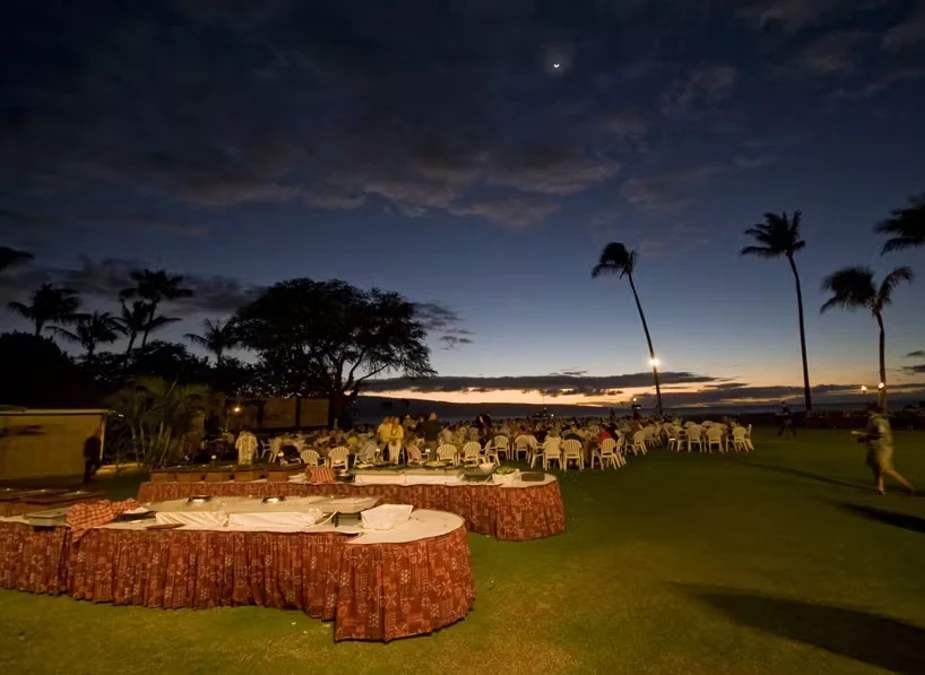 If you wish to enjoy Maui Nui Luau, reach the Sheraton Maui Resort & Spa at least 15 minutes before the start of the show.
Arriving early has its own advantages–you can get your preferred seat (based on the seating section you select) and tune in to the vibe on the island.
On weekends the site is packed with visitors, so consider going on weekdays for a much more relaxing experience.
For those seeking a lively atmosphere, the weekend presents the ideal opportunity.
Maui Nui Luau reviews
Maui Nui Luau is rated high by tourists.
Check out some Maui Nui Luau reviews we selected from Tripadvisor, which give you an idea of what to expect at this attraction.
Memorable Maui Experience for the Family
An amazing experience for my whole family! We anticipated a long wait as we entered the luau line, but it moved fast and efficiently. Lots of food; pulled pork was the best, and going back for thirds for the ube cheesecake is a must! The entertainment was informative and beautiful but the highlight of our evening was having my son chosen by one of the gorgeous dancers to dance with her on stage. Truly a once in a lifetime experience! Remember a hat, sunglasses and sunscreen!
Great storytelling
The luau did a great job with storytelling and pre-show entertainment. Master of ceremonies was very friendly and added extra flair to the night. Food was plentiful and delicious! Would recommend it to anyone staying on the west side of Maui!
Book it, you won't regret it
My family of 5 attended this Luau in early June 2023 and it was the best experience ever! From the time you walk in and they present you with a beautiful flower lai, to the wonderful service, delicious buffet with a variety of selections, AMAZING show and most spectacular sunset … you know it was all worth it!
---
---
FAQs about Maui Nui Luau
Here are some questions visitors usually ask before going to Maui Nui Luau.
Where can I book Maui Nui Luau tickets?
Tourists can buy tickets for the Maui Nui Luau online or at the venue, on the day of their visit. For the best experience we suggest you book your tickets online, in advance.
What should I wear for Maui Nui Luau?
Guests can wear anything they want, but since you're here for a Hawaiian celebration, dress according to the theme for beautiful pictures. Most importantly, wear comfortable shoes. Ladies should avoid wearing heels. 
Do not forget to carry a hat and sunscreen with you!
Can I attend Maui Nui Luau with my family?
Yes! The whole experience can be enjoyed with family and friends. The fire show is a showstopper, and your kids will absolutely love it!
Do I have to pay extra for drinks at Maui Nui Luau?
No! The tickets include drinks. 
Can I click photos at Maui Nui Luau?
All are encouraged to take pictures and videos. You can even take photos with hula dancers and other performers. 
Does Maui Nui Luau offer free car parking?
Sheraton Maui Resort & Spa offers paid Valet car parking and free car parking in open structures. 
Is Maui Nui Luau an outdoor event?
Yes! The whole event takes place outdoors. In case of inclement weather conditions, guests will be shifted indoors for safety reasons.
Will Maui Nui Luau be canceled if it rains?
There is a high possibility of the show getting canceled if it rains because the entire program takes place outdoors, and rough weather conditions may risk the comfort of guests. However, the show might move indoors as well. Either way, the authorities will let you know ahead of time.  
Popular attractions in Hawaii