The Belém Tower is a 16th-century fortification located on the northern bank of the Tagus River in Lisbon, Portugal.
It is a UNESCO World Heritage Site and one of the most popular tourist attractions in the city.
The tower was built to protect Lisbon from incoming attacks and to serve as a lighthouse and customs house.
However, it is also a powerful symbol of Portugal's Golden Age of Discovery.
During this period, Portuguese explorers such as Vasco da Gama and Ferdinand Magellan set out to explore the world, and the Belém Tower was a fitting symbol of their ambitions.
This article explains everything you should know before buying tickets for Belém Tower in Lisbon.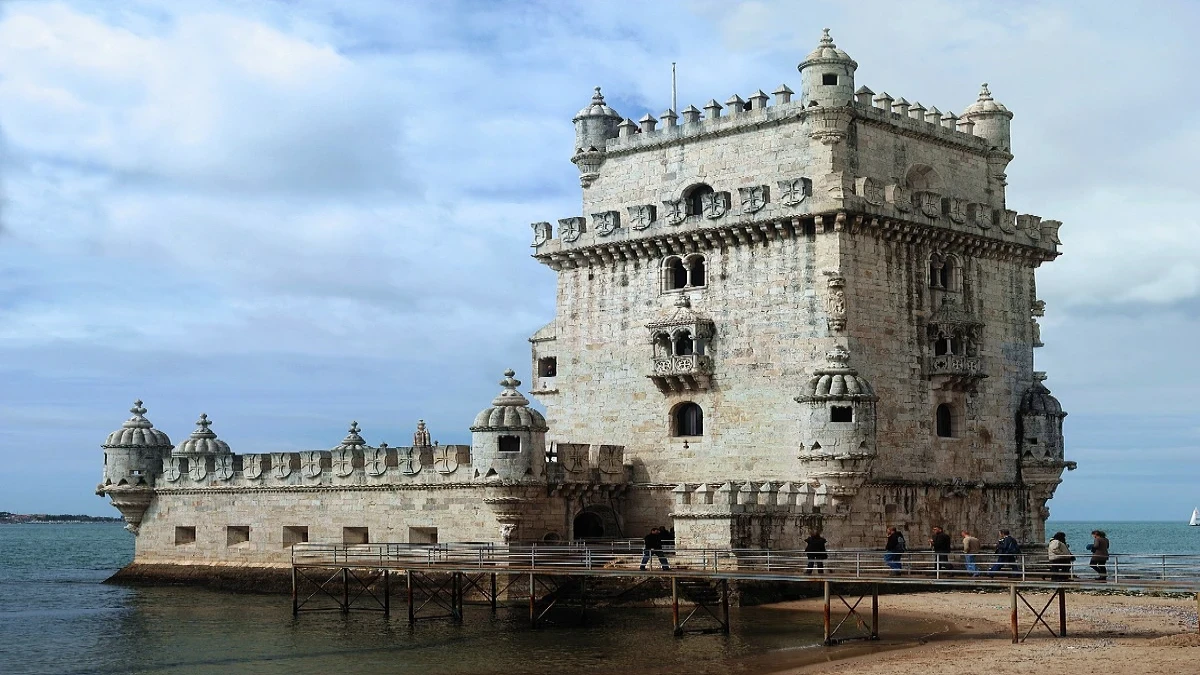 What to expect at Belém Tower
The Belem Tower is in the Belém district, home to other must-see sites like the Jerónimos Monastery and the Berardo Collection Museum.
You will access Belem Tower by a small bridge as it sits slightly off the banks of the river.
Tourists can explore the tower's various levels, including the Bastion, the terrace, and the upper floors.
The Bastion had space for 17 cannons, and a watchtower provides expansive views of the surrounding area.
The terrace, used for artillery, now offers beautiful views of the river and the city.
Visitors love the views from the tower – you get to see a panoramic view of the river, the Monument to the Discoveries, the Jerónimos Monastery, and the 25 de Abril Bridge.
Bear in mind that the staircases inside the tower can be narrow and steep.
---
---
Where to buy Belém Tower tickets
You can buy Belém Tower tickets at the attraction or online.
However, we suggest you book your tickets online as it offers many benefits.
– You get a discount on booking tickets online, which means you can save money.
– You don't have to travel to the attraction to buy tickets and waste time standing in ticket counter queues.
– You can book your tickets in advance and plan your tour accordingly.
– Sometimes, the tickets get sold out quickly. However, if you purchase tickets online, you can avoid last-minute disappointments.
– You can pick a date for the tour that works best for you.
How online ticket works
On the booking page, select your preferred date and the number of tickets and buy them right away.
Tickets will be emailed to your registered email address immediately after payment.
No need to print them.
On the day of your visit, just show your smartphone ticket at the entrance and enter.
Cost of Belém Tower tickets
Belém Tower tickets cost €9 for visitors aged 13 years and above.
Children up to 12 years can get free admission.
Portuguese citizens don't need to buy tickets to enter the tower on Sundays and holidays.
---
---
Belém Tower entry tickets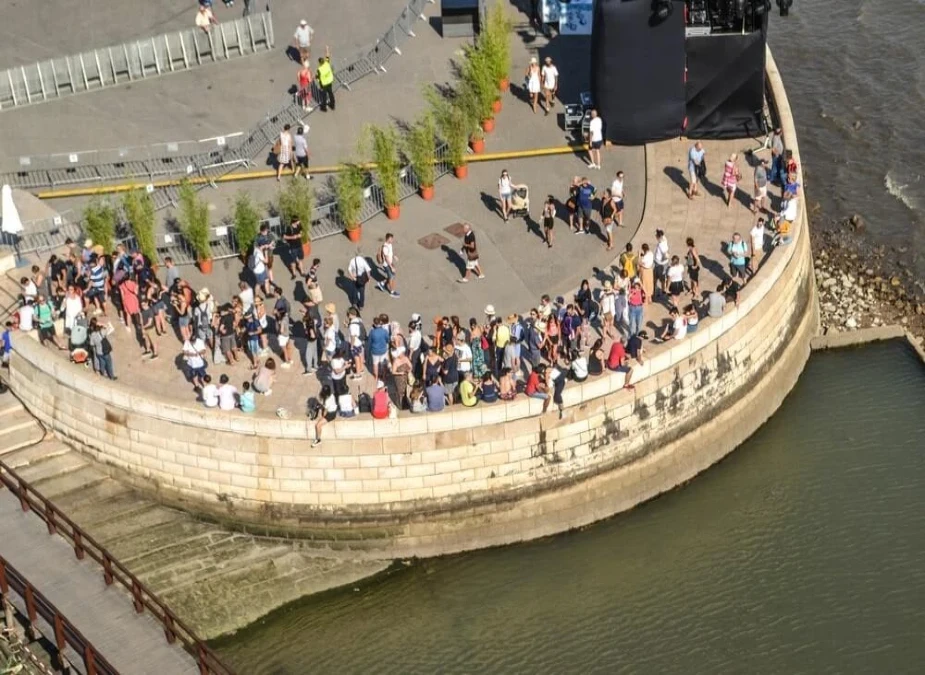 Visit a UNESCO World Heritage site by booking tickets for Belém Tower.
This online ticket will help you see the Manueline tower, which has protected the city for centuries.
With this ticket, you will get access to the Governor's and King's Chambers, chapel, and lower and upper batteries.
You also get to take in the stunning views along the Tagus River in Lisbon.
Ticket Price
Adult Ticket (13+ years): €9
Child Ticket (up to 12 years): Free
The Belém Bundle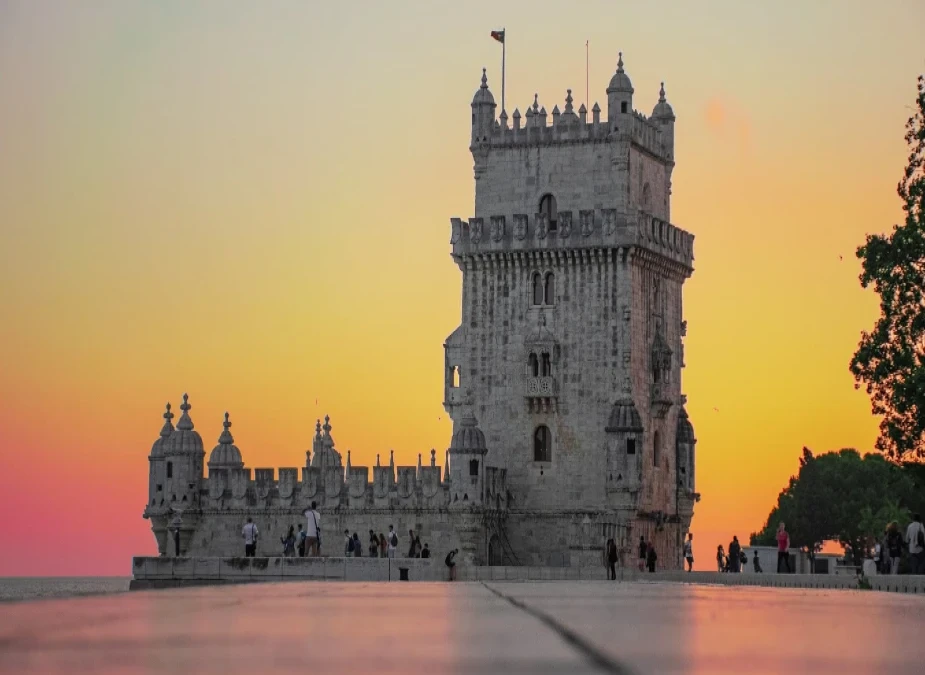 For the finest cultural experience in one of Lisbon's most historic neighborhoods, purchase the Belém Bundle culture pass.
The Belem Bundle gets you access to both Jerónimos Monastery and the Belem Tower.
This bundle also comes with a special 10% discount code to save you money on entry tickets for other top attractions in Lisbon.
Ticket Cost: €21
Jerónimos Monastery + Belém Tower + National Palace of Ajuda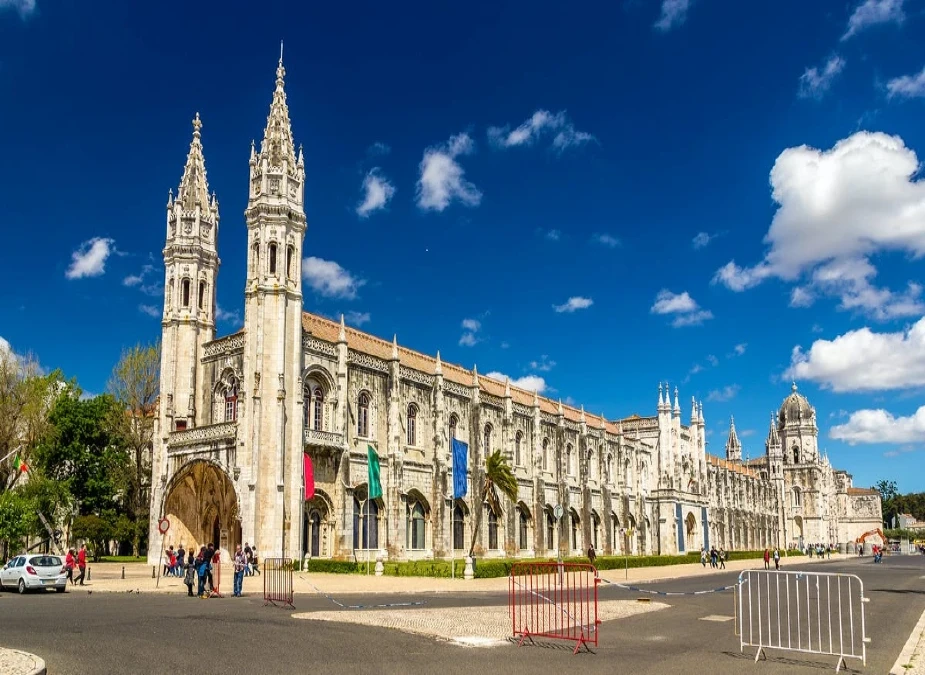 Enhance your Lisbon experience with this convenient combination of must-sees by booking the combo ticket for Jerónimos Monastery, Belém Tower, and National Palace of Ajuda.
These attractions are within 5 kilometers (3.1 miles) of each other.
You also save up to 5% money on the purchase of these combo tickets.
Along with the Tower of Belém, you will get admission to Jerónimos Monastery, a true masterpiece of Portugal's 16th Century architecture.
You will discover the old Royal Palace of Portugal by entering the National Palace of Ajuda.
Ticket Cost: €23
Save time & money! Buy Lisbon 24, 48, or 72-Hour Pass and explore museums, palaces, monasteries, historic buildings, and many more attractions. Get unlimited free access to the public transport system.
---
---
Belém Tower timings
Belém Tower is open from 9.30 am to 6 pm from Tuesday to Sunday.
It remains closed on Mondays.
The ticket window is open till 5 pm, and the last entry to the Tower is at 5.30 pm.
The tower remains closed on 1 January, Easter Sunday, 1 May, 13 June, and 25 December.
Best time to visit Belém Tower
The best time to visit Belem Tower is either early morning, around 9.30 am, for a tour or in the evening for a stunning sunset above the Targus River.
If possible, avoid weekends, school breaks, and winter vacations.
How long does Belém Tower take
Most tourists explore Belem Tower in an hour or less.
If you're a history buff, anticipate your visit to last an extra hour because the tower's information panels have much to tell you.
The Belém Tower tickets don't have any time limit. Once you are inside, you can stay on for as long as you want.
---
---
How to reach Belém Tower
The Belém Tower is on the Tagus River's northern bank in the Lisbon municipality's Santa Maria de Belém civil parish.
Address: Av. Brasília, 1400-038 Lisboa, Portugal. Get Directions
You can reach the attraction by bus, tram or car.
By Tram
Tram 15E stops at Pedrouços transit stop, 750 meters (2460 feet) or an 11-minute walk from Torre de Belém.
If you take the 15E tram, you can get down at Lg. Princesa transit is only a 6-minute walk away.
By Bus
If you hop on the 79B bus, you can get off at USF Descobertas, or Lg. Princesa bus stops, a 5 to 10 minutes walk from the tower.
Bus number 729 stops at Pedrouços or Lg. Princesa, is within a 10-minute walking distance from Portugal's Belém Tower.
You can also board bus number 723 or 201 and get down at Inst. Altos Estudos Militares, or R. S. Francisco Xavier bus stops.
By Car
You can go to the museum by taking a cab or driving yourself, so turn on your Google Maps, and get started.
Click here to view nearby car parking lots.
FAQs about Belém Tower
Here is a list of frequently asked questions by visitors about the Belém Tower.
How to avoid the line at Belém Tower?
By buying online tickets, you can avoid a long line. There is no need to visit the attraction for these tickets; select the day you wish to see.
What is the cost of visiting Belém Tower?
The Belem Tower admission price for visitors over 13 years is €9, and children under the age of 12 get absolutely free admission.
How much time is enough to explore Belém Tower?
You can explore the Belém Tower in 45 minutes. However, you can spend extra time here if you love history and art, and no one will restrict you. 
Is it worthwhile going to the Torre de Belém?
There are magnificent rooms, a spiral staircase to explore, a rooftop patio with breathtaking views, and other interesting architectural details within. In conclusion, everyone visiting Lisbon should check out Torre de Belem, a real gem.
How many steps are there in the Tower of Belém?
From the first level to the roof, there is only one narrow spiral staircase with 93 steps.
Is there a restroom at Belém Tower?
The Belem Tower has no restrooms.
Does the Lisbon card offer free entry to the Belém Tower?
The card provides free admission to various attractions, including the Santa Justa Elevator, the Jeronimos Monastery, and the Tower de Belem. The Lisbon Card also includes free public transit. You can also receive special offers in restaurants, shops, and other venues.
Sources
# Lisbon.net
# Wikipedia.org
# Tripadvisor.com

The travel specialists at TheBetterVacation.com use only high-quality sources while researching & writing their articles. We make every attempt to keep our content current, reliable and trustworthy.
Popular attractions in Lisbon