The 3D Fun Art Museum in Lisbon is an interactive museum that features more than 40 3D paintings and optical illusions.
Both locals and tourists visiting the attraction interact with the exhibits and take creative photos.
The museum is a great place for families with kids and groups of friends to have some fun and let their imaginations run wild.
This article shares everything you need to know before buying tickets for Lisbon's 3D Fun Art Museum.
Top 3D Fun Art Museum Tickets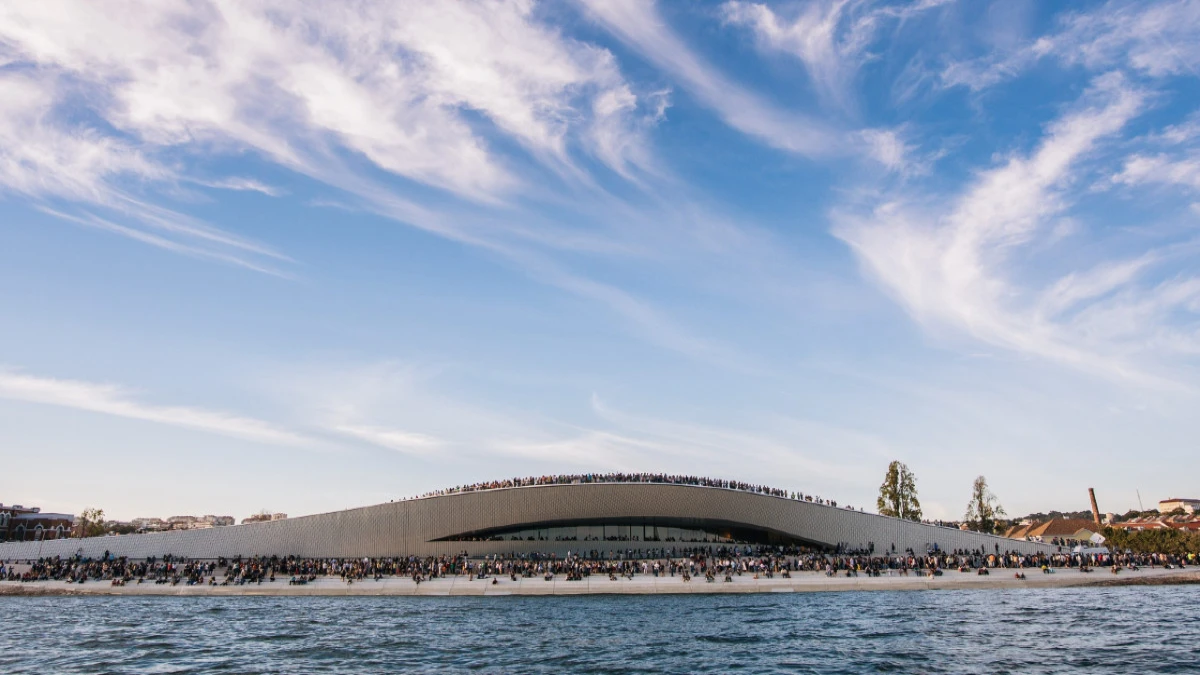 What to expect at 3D Fun Art Museum
The 3D Fun Art Museum in Lisbon offers a collection of 3D visuals and optical illusions with over 40 fantastical situations that will take you into a world of fantasy and imagination.
Upside Down Room, the Ames Room, and the Vortex Tunnel are three of the most popular exhibits.
The Upside Down Room is a room that has been flipped upside down, creating a disorienting optical illusion.
The Ames Room is another mind-bending exhibit that plays with the visitors' minds to create a different perspective.
Visitors appear to shrink or grow depending on where they stand in the room.
The Vortex Tunnel is a long, cylindrical tunnel that creates the illusion of being sucked into a vortex.
With its blend of magical illusions and scientific visual perceptions, this museum will surprise you.
It's a fun activity for people of all ages and the ideal location to unwind and take pictures.
---
---
Where to buy 3D Fun Art Museum tickets
There are two modes of buying tickets for 3D Fun Art Museum Lisbon – online or offline at the attraction.
If you land at the venue to buy tickets, you must line up at the counter. During peak times, these lines can get long, and you will end up wasting your time.
Online tickets for the 3D Fun Art Museum are cheaper than those sold at the venue.
When you book online and in advance, you also get your preferred time of visit.
Online tickets also help you avoid last-minute disappointment when tickets get sold out.
How online ticket works
On the booking page, select your preferred date, time slot, and number of tickets, and buy them right away.
Immediately after the purchase, you will receive the tickets in your email.
You don't need to take any printouts.
On the day of your visit, show the tickets on your smartphone and enter the museum.
Cost of 3D Fun Art Museum tickets
3D Fun Art Museum tickets cost €11 for all visitors aged 13 years and above.
Children aged 5 to 12 years get a discount of €4 and pay a reduced price of only €7 for entry.
Infants up to the age of 4 years can enter the museum for free.
You can also buy a combined ticket for a family of two adults (13+ years) and one child (5 to 12 years) at a price of €32.
The ticket price for an extra child with the family ticket will be €5 per child.
Tickets for 3D Fun Art Museum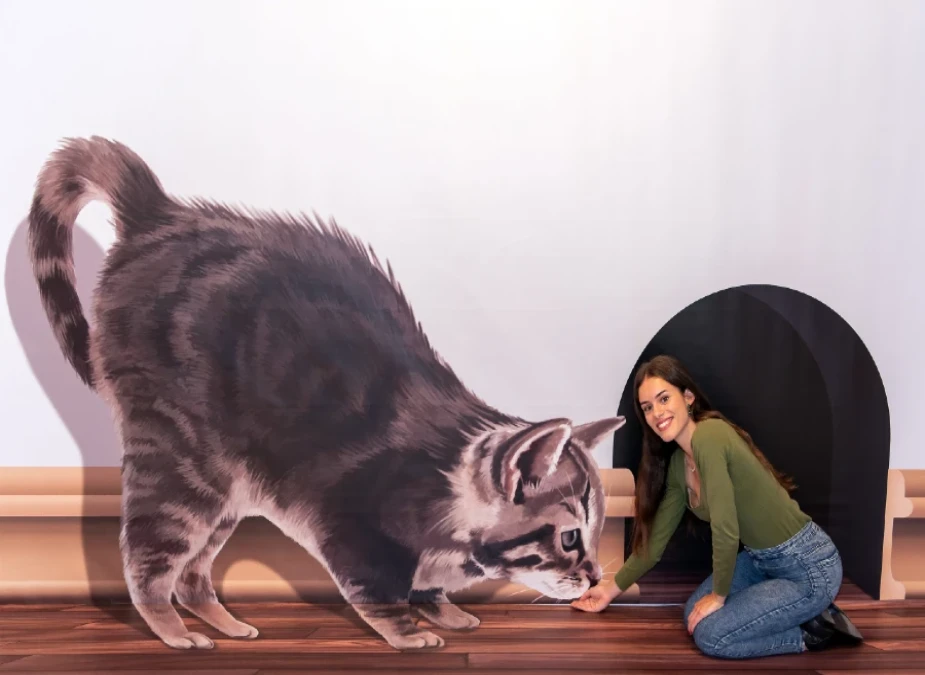 You may access the 3D Fun Art Museum in Lisbon with this ticket.
This ticket gets you access to all the 40 fantastical situations at the Lisbon Museum.
Fly through space, experience the earth from the top down, eat your head for tea, and dance a Madeira folklore.
It's a wonderful setting for unwinding, capturing the moment, and sharing the experience with loved ones.
Ticket Price
Adult Ticket (13+ years): €11
Child Ticket (5 to 12 years): €7
Infant Ticket (up to 4 years): Free Entry
Family Ticket (2 adults + 1 child): €25
Extra Child with Family: €5
Save time & money! Buy Lisbon 24, 48, or 72-Hour Pass and explore museums, palaces, monasteries, historic buildings, and many more attractions. Get unlimited free access to the public transport system.
---
---
3D Fun Art Museum timings
3D Fun Art Lisboa operates every day of the week from 10 am to 6 pm.
The last admission to the museum is 55 minutes before closing.
Best time to visit 3D Fun Art Museum
The best time to visit 3D Fun Art Museum Lisboa is as soon as it opens at 10 am.
If you visit the museum early, you can avoid crowds, and you can explore the museum and see the exhibits more conveniently.
How long does 3D Fun Art Museum take
It takes an hour for visitors to explore 3D Fun Art Lisbon which is a space full of surprises with around 40 scenarios that explore optical illusions and 2D images.
It will take you into a world of fantasy with lots of funny photographs to remind you of your visit.
How to reach 3D Fun Art Museum
The 3D Fun Art Museum Lisboa is located across Av. Miguel Bombarda in Lisbon.
Address: Av. Miguel Bombarda 91, 1050-055 Lisboa, Portugal. Get Directions
The most convenient way to reach 3D Fun Art Museum Lisboa is by bus, subway and car.
By Bus
Av. Marquês Tomar is the nearest bus stop to 3D Fun Art Museum, only two minutes away.
By Subway
São Sebastiã is the nearest subway station, only five minutes walk away.
By Car
If you are traveling by car, turn on your google maps and get started.
Parque Valbom Telpark by Empark is the nearest car parking to the 3D Fun Art Museum, only one minute's walk away.
Sources
# 3dfunart.com
# 3dfunartlisboa.com
# Tripadvisor.com

The travel specialists at TheBetterVacation.com use only high-quality sources while researching & writing their articles. We make every attempt to keep our content current, reliable and trustworthy.
Popular attractions in Lisbon