The Royal Treasure Museum or Museu do Tesouro Real Lisboa showcases jewelry, precious stones, goldsmith items, and objects that once Portuguese royal families owned.
Due to the extremely high value of the treasures, one of the largest vaults in the world and an extremely advanced security system had to be constructed.
This article shares everything you need to know before buying tickets for Royal Treasure Museum in Lisbon.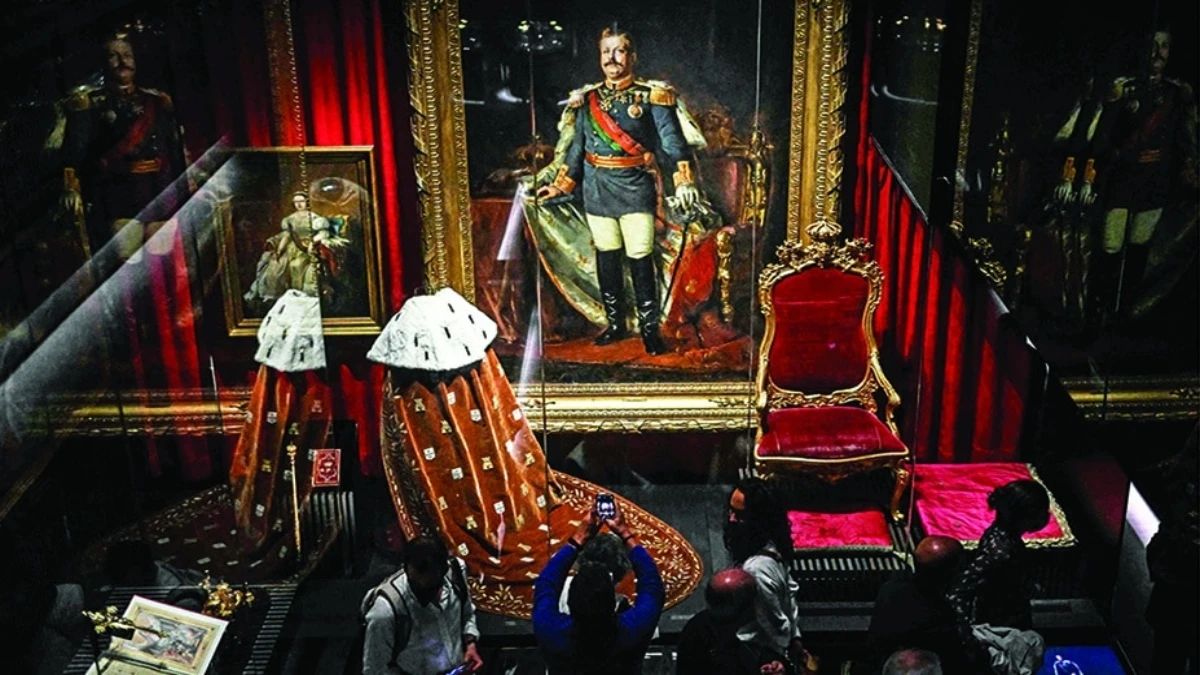 What to expect at Royal Treasure Museum
The Royal Treasury Museum, located in a brand-new wing of Lisbon's Ajuda National Palace, lets you examine Portugal's glistening gold and silver.
The three floors of the Royal Treasure Museum have interactive displays on 11 different subjects.
Start a self-guided tour by gazing at the Brazilian gold and diamonds as well as the Crown's coins and medals.
There are other items from private collections, ceremonial artifacts from the monarchy, Royal silverware, jewelry from the palace collection, and gifts given to diplomats.
---
---
Where to buy Royal Treasure Museum tickets
There are two modes of buying tickets for Portugal's Royal Treasure Museum – online or offline at the attraction.
If you land at the venue to buy tickets, you must line up at the counter. During peak times, these lines can get long, and you will end up wasting your time.
Online tickets for the Royal Treasury Museum are cheaper than those sold at the venue.
When you book online and in advance, you also get your preferred time of visit.
Online tickets also help you avoid last-minute disappointment when tickets get sold out.
How online ticket works
On the booking page, select your preferred date, time slot, and number of tickets, and buy the tickets right away.
After the purchase, you will receive the tickets in your email.
You don't need to take any printouts.
On the day of your visit, all you have to do is exchange your Royal Treasure Museum tickets at the entrance and get entry.
Cost of Royal Treasure Museum tickets
Royal Treasury Museum tickets cost €10 for all visitors aged 25 years and above.
Seniors aged 65 years and above get a discount of €3 and will get the ticket at a discounted price of €7.
Students aged 7 to 24 years will also get the ticket at a discounted price of €7 but with a valid ID.
Children up to the age of 6 years can enter the museum for free.
You can also buy a combined ticket for a family of 2 adults and two children aged 7 to 24 years at a price of €32.
---
---
Royal Treasure Museum tickets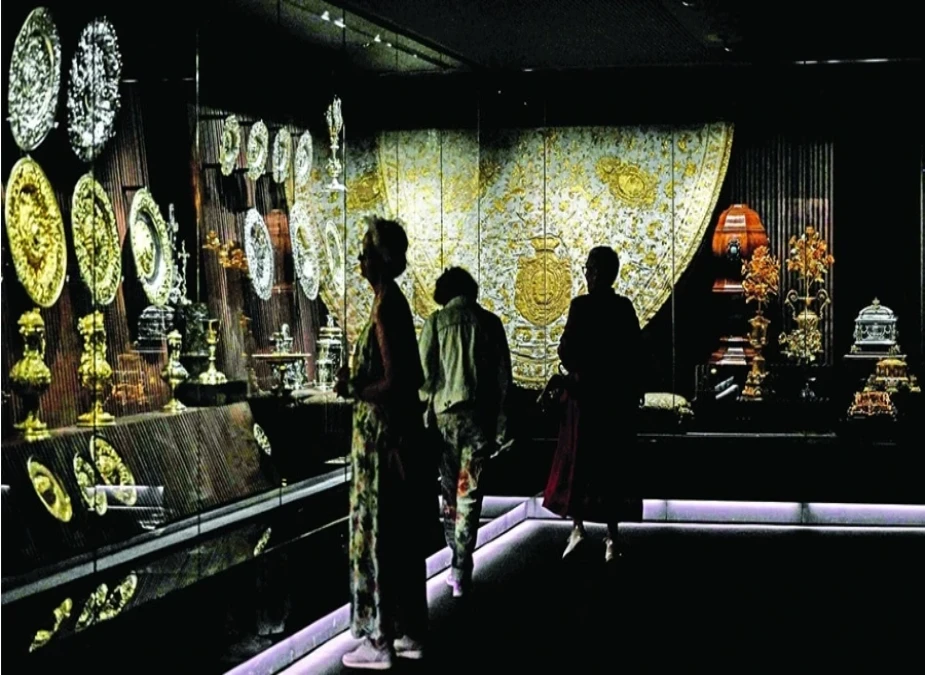 Get your tickets for Portugal's Royal Treasure Museum and come up close and personal with rare crowns, medals, gems, and other sparkling treasures.
Spectators can admire the Crown Jewels, royal silver, gold, and diamonds.
Appreciate a variety of royal jewels, including those from private collections and diplomatic presents.
See the rare royal treasures that are on show in the Ajuda National Palace.
Take a look at a sizable collection of the renowned Germain silver tableware.
From the themed gift shop, get a distinctive item to remember your time in Lisbon.
Ticket Price
Adult Ticket (25+ years): €10
Senior Ticket (65+ years): €7
Student Ticket (7 to 24 years): €7
Child Ticket (up to 6 years): Free Entry
Family Ticket (2 adults + 2 children of 7 to 24 years): €32
National Palace of Ajuda + Royal Treasure Museum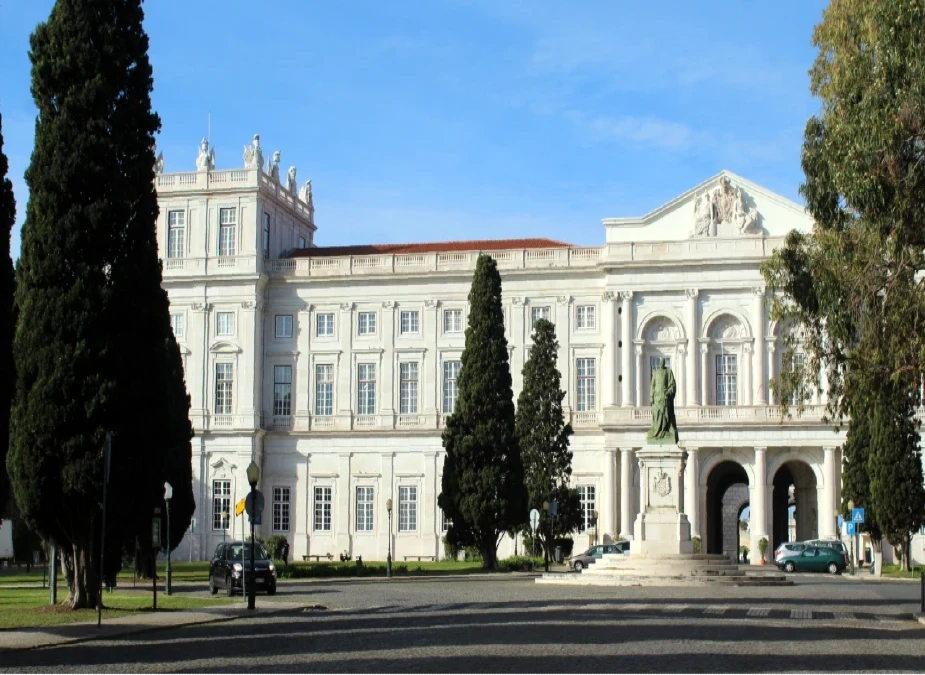 The National Palace of Ajuda is just 140 meters (459 feet) from Royal Treasure Museum in Lisbon, and you can walk the distance in around two minutes.
This is the reason why visitors love to explore both attractions together using a combo ticket.
On purchasing this ticket, you get a discount of up to 5%.
Ticket Cost: €14
Save time & money! Buy Lisbon 24, 48, or 72-Hour Pass and explore museums, palaces, monasteries, historic buildings, and many more attractions. Get unlimited free access to the public transport system.
How to reach Royal Treasure Museum
The Royal Treasure Museum in Lisbon is located at the west wing of the Ajuda National Palace.
Address: Calçada da Ajuda, 1300-012 Lisboa, Portugal. Get Directions
The most convenient way to reach Royal Treasure Museum in Lisbon is by bus and car.
By Bus
Ajuda is the nearest bus stop to Royal Treasure Museum in Lisbon, only a four minutes walk away from Museu do Tesouro Real.
By Car
If you are traveling by car, turn on your google maps and get started.
Parking is the nearest car parking to Royal Treasure Museum, only a ten minutes walk away.
Royal Treasure Museum timings
Portugal's Royal Treasure Museum is open every day of the week from 10 am to 6 pm.
The last admission to Royal Treasury Museum is one hour before closing.
How long does Royal Treasure Museum take
Visitors at Royal Treasury Museum usually spend 60 to 90 minutes to explore the museum completely.
The best time to visit Royal Treasure Museum in Lisbon is as soon as it opens at 10 am.
If you visit the museum early, you will not find it much crowded, and you can explore the museum and see the exhibits more conveniently.
---
---
What to see at Royal Treasure Museum
Here are the things you must see at the Royal Treasure Museum of Lisbon.
Gold and Diamonds from Brazil
The Portuguese traveled in pursuit of gold and valuable stones ever since they arrived in Brazil in 1500.
At the end of the 1600s, they would discover the vast gold reserves in the area that would later become known as Minas Gerais nearly two centuries later ("General Mines").
Many explorers and adventurers came to the area during the gold rush, and by just glancing at the ground, they immediately discovered the sought-after diamonds in the first quarter of the 18th century.
Coins and Medals of the Crown
Coins and medals were frequently employed by royal households as tools and messengers for propaganda, power, and status.
The name, the emblems, and the pictures of monarchs and their accomplishments were synonymous with the nobility of silver and, more specifically, of gold.
So, it was customary to include these priceless items in royal treasures.
The components assembled here serve as proof of this.
The numismatic collection that exists today was developed through many means, including royal dowries, private gifts, legacies, diplomatic gifts, and gathering and remembering.
Jewels
Ajuda Palace's jewelry collection was developed using items with various provenances.
The group of "Crown Jewels," which belonged to the State, were only to be worn by active sovereigns.
It was founded in 1827 as a result of D. Joo VI's estate being divided, and it served subsequent monarchs until the Republic was founded in 1910.
The Ajuda Palace collection also includes a large number of jewelry items that, during the 17th and 20th centuries, belonged to Portuguese monarchs and members of the royal family.
The Crown's Silver
Real material and creative treasures were silver-gilt and finely created items intended for civil usage.
They were so employed for ostentation and representation.
A special collection of 23 works saved for the Crown's most important public ceremonies is one of the Treasure's most notable features, renovated following the 1755 earthquake.