The National Palace of Queluz, the residence of two generations of monarchs, has a close relationship with important individuals in Portuguese history.
Nowadays, it is a significant piece of Portuguese architecture and landscape heritage.
It has a beautiful collection that exhibits eighteenth- and nineteenth-century royal taste.
This article shares everything you need to know before buying tickets for The National Palace of Queluz, Lisbon.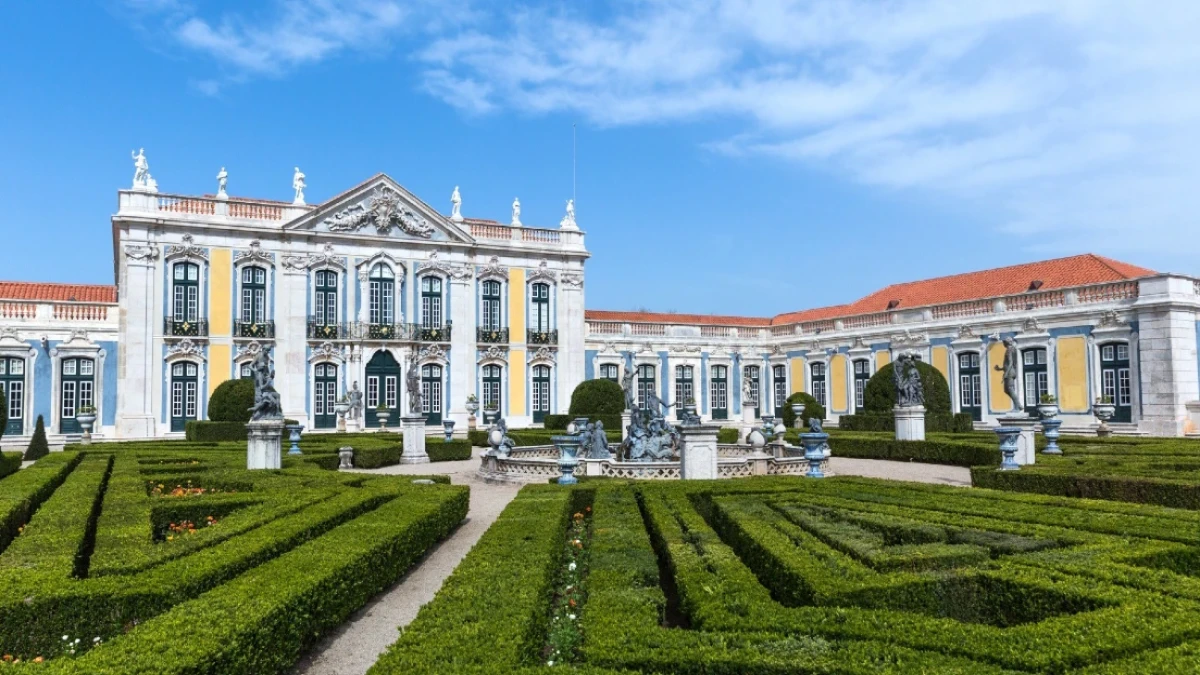 What to expect at National Palace and Garden of Queluz
Experience a time machine and become lost in the elaborate history of the magnificent palace and garden and experience the splendor of the 18th-century aristocracy for yourself.
The Palace of Queluz, dubbed Portugal's Versailles, was once intended to be the royal family's vacation home.
The National Palace and Gardens of Queluz are the ideal representation of the opulence and magnificence of this era.
The castle and its grounds, which have been compared to "a very expensive birthday cake," are an exercise in excess, fusing Baroque, Rococo, and Neo-Classical styles to breathtaking effect.
It was intended to be the ideal fusion of the landscape and the architecture, a place of spectacular celebration and celebrations.
You'll see why and when you enter the opulent interior, which is decorated with echoes of the star-shaped landscape.
Check out the magnificent "tiled canal" if you want to see your jaw drop even further.
Thousands of glazed tiles adorned with motifs from Portuguese stories and victories cover this huge artificial lake.
---
---
Where to buy National Palace and Garden of Queluz tickets
There are two modes of buying tickets for Queluz National Palace – online or offline at the attraction.
If you land at the venue to buy tickets, you must line up at the counter. During peak times, these lines can get long, and you will end up wasting your time.
Online tickets for the Queluz National Palace are cheaper than those sold at the venue.
When you book online and in advance, you also get your preferred time of visit.
Online tickets also help you avoid last-minute disappointment when tickets get sold out.
How online ticket works
On the booking page, select your preferred date, time slot, and number of tickets, and buy the tickets right away.
After the purchase, you will receive the tickets in your email.
You don't need to take any printouts.
On the day of your visit, all you have to do is show your smartphone ticket at the entrance.
Cost of National Palace and Gardens of Queluz tickets
The National Palace of Queluz, Lisbon tickets cost €10 for all visitors aged six years and above.
Infants up to the age of 5 years can enter the palace for free.
Reduced tickets for children aged 6 to 18 years and seniors aged 65+ years are available onsite.
---
---
Tickets for National Palace and Gardens of Queluz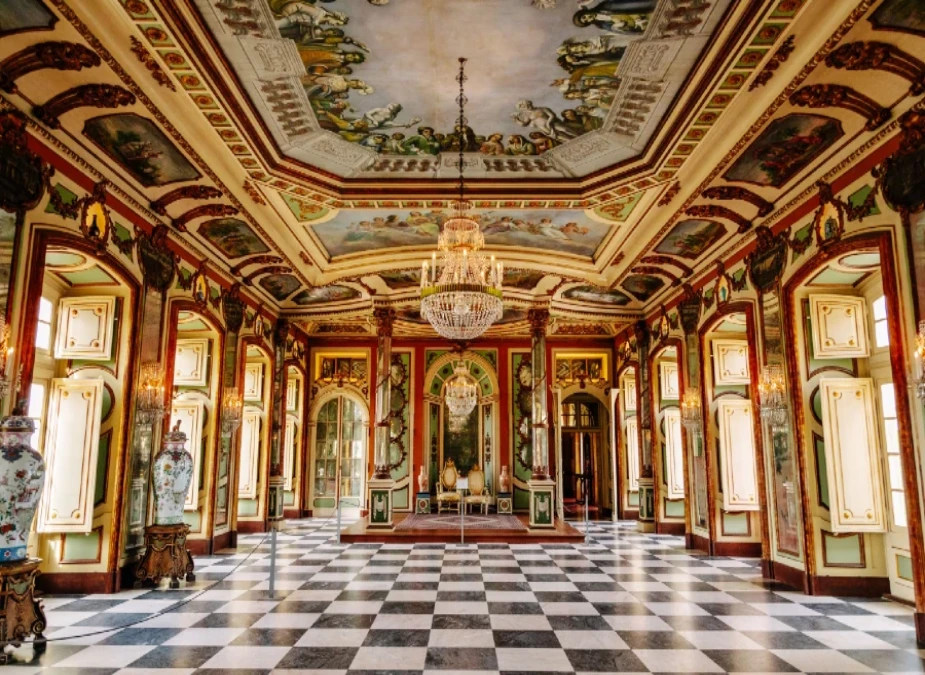 You can enter the National Palace of Queluz and the Palace Gardens with this ticket.
Enjoy your unlimited admission to the Queluz National Palace, where you may relive the splendor and luxury of Portuguese aristocracy in the 18th century.
Discover the numerous secrets of the beautiful gardens, which feature sparkling tiled canals and maze-like walkways.
The National Academy of Equestrian Art, which trains riders in traditional Portuguese horseback riding, is also located on the premises.
Ticket Price
Adult Ticket (6+ years): €10
Infant Ticket (up to 5 years): Free Entry
Save time & money! Buy Lisbon 24, 48, or 72-Hour Pass and explore museums, palaces, monasteries, historic buildings, and many more attractions. Get unlimited free access to the public transport system.
How to reach National Palace and Garden of Queluz
The Palace of Queluz is an 18th-century palace located at Queluz, a city of the Sintra Municipality, in the Lisbon District, on the Portuguese Riviera.
Address: Largo Palácio de Queluz, 2745-191 Queluz, Portugal. Get Directions
The most convenient way to Queluz National Palace is by bus, train, and car.
By Bus
Queluz (Palácio) is the nearest bus stop to Palácio Nacional de Queluz, only a minute walk away.
By Train
Queluz – Belas is the nearest train station, only 13 minutes walk away.
By Car
If you are traveling by car, turn on your google maps and get started.
Estacionamento Continente is the nearest car parking to the Palácio Nacional de Queluz, only a nine-minute walk away.
National Palace and Garden of Queluz timings
Queluz National Palace operates every day of the week from 9 am to 6 pm.
Whereas the Garden of Queluz opens daily from 9 am to 6.30 pm.
The last admission to the attraction is one hour before closing.
---
---
How long does National Palace and Garden of Queluz take
In about two hours, you can tour the entire National Palace and Gardens of Queluz.
Take a stroll in the Queluz gardens, designed beautifully by Jean-Baptiste Robillion.
A botanical garden featuring lakes, statues, busts, and pineapple plants can be seen at the palace.
Explore the interiors, including a star-shaped garden, tiled canal, and artificial lake depicting victories of Portuguese legends.
Best time to visit National Palace and Garden of Queluz
Discover the National Palace of Queluz, Lisbon, as soon as it opens at 9 am.
If you visit early, you can avoid crowds, and you can explore the place more conveniently.