The Jerónimos Monastery, or Mosteiro dos Jerónimos, is a 16th-century monastery that can be found in Lisbon's Belém neighborhood.
It is regarded as one of Portugal's most remarkable Manueline architectural examples and a UNESCO World Heritage Site.
It is one of Lisbon, Portugal's most visited tourist destinations, and is a magnificent example of Manueline architecture.
This article shares everything you need to know before booking Jerónimos Monastery tickets.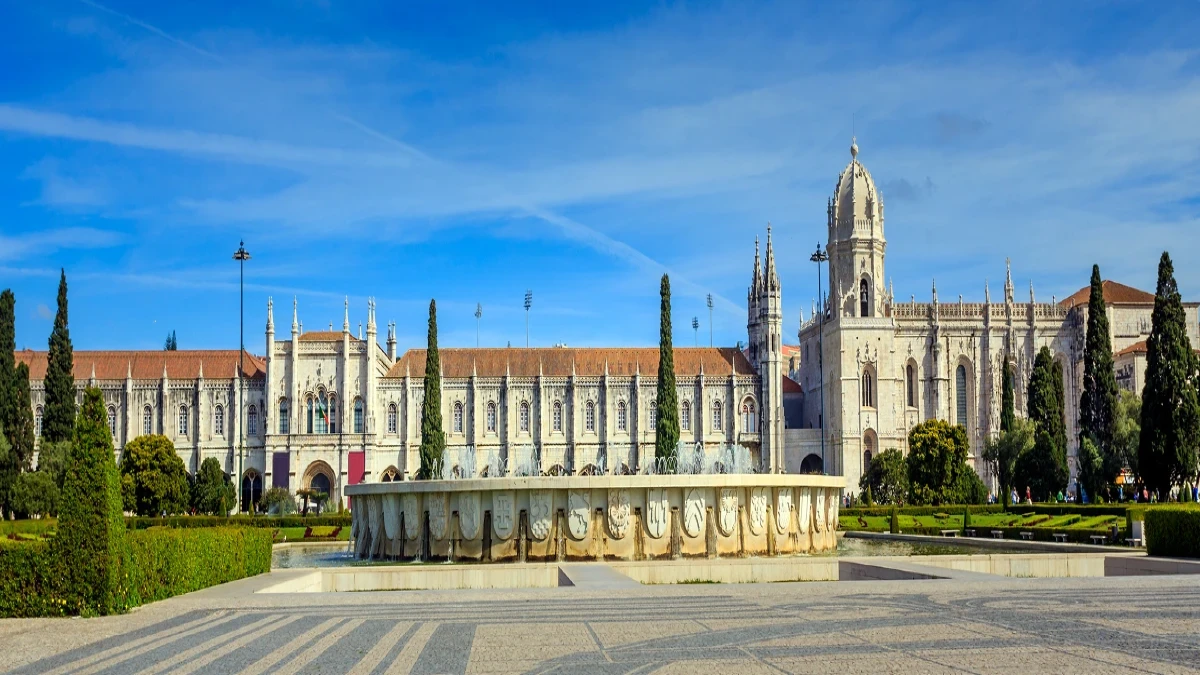 What to expect at Jerónimos Monastery
The monastery was constructed in the 16th century as a memorial to Portuguese explorations, and its architecture displays the prosperity and power of Portugal at the time.
The monastery is home to several noteworthy attractions.
For example, the lovely cloisters, the elaborate church with its complex carvings and stained glass windows, and the tomb of the illustrious explorer Vasco da Gama.
An old chapel honoring Our Lady of Belém that was destroyed to create room for the new structure was where the monastery now stands.
Intricate stone carvings and sculptures that depict nautical themes, marine monsters, and other sea-related images are a distinctive aspect of the monastery's construction.
According to legend, the elaborate embellishments represent Portugal's naval might and exploration during the Age of Discovery.
The maritime museum, which exhibits Portugal's rich nautical history and its influence on international trade and discovery, is also housed in the monastery.
The monastery may be explored by visitors who can also learn about its significance to Portuguese history and culture and its history and architecture.
---
---
Where to buy Jerónimos Monastery tickets
Tickets for Jerónimos Monastery can be purchased online.
Making reservations online to avoid long lines and take advantage of special rates is advised.
Online ticket purchases are recommended because this unique experience has a high rate of ticket sales.
To avoid disappointments at the last minute, get your tickets in advance.
How online ticket works
Proceed to the booking page and select the desired date and the number of tickets.
After making your purchase, you will receive your tickets through email as soon as you make a reservation.
Start your tour by simply displaying your ticket on your smartphone!
Cost of Jerónimos Monastery Tickets
The Tickets for Jerónimos Monastery cost €10 for all visitors above the age of 13+ years.
Kids aged up to 12 years can enter the tour for free!
The Belém Bundle pass costs €21 for all visitors of all ages.
---
---
Tickets for Jerónimos Monastery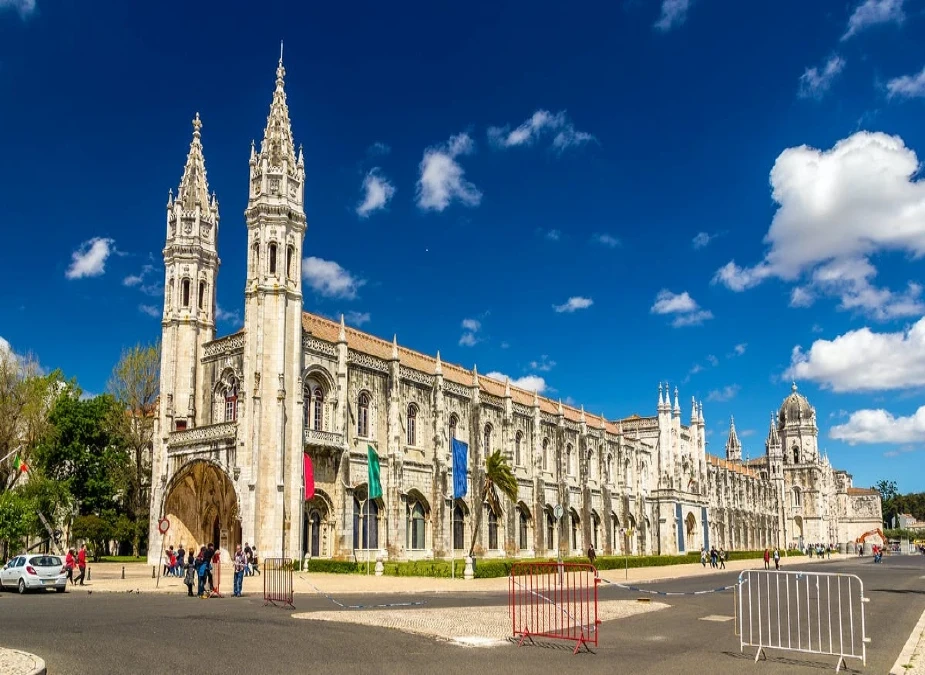 In 1983, UNESCO designated the Jerónimos Monastery, a National Monument, as a World Heritage Site.
Take a peek inside by entering these important grounds, where you may explore the entire building and consider how it pays homage to Portuguese identity and culture.
Remember to take a moment to see the frescoed vaulted ceilings!
The views of the Tagus River from the grounds are amazing, and the historical tour of Lisbon is exhilarating.
Make sure to reach the location 30 minutes before your booked timeslot.
Ticket Prices
Adult Ticket (13+ years): €10
Child Ticket (up to 12 years): Free
The Belém Bundle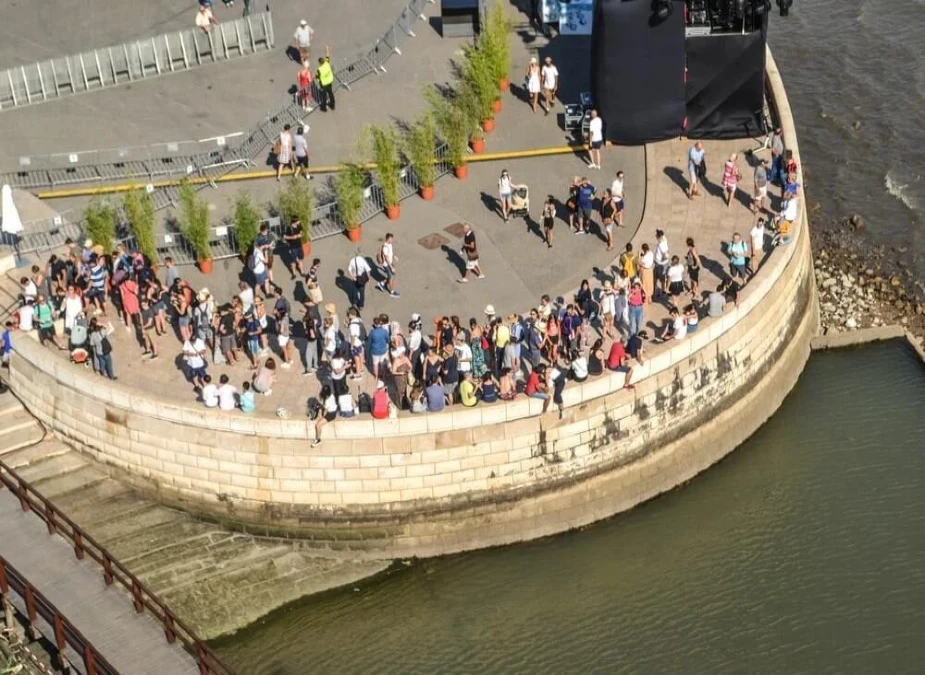 Explore the Belém Tower and Jerónimos Monastery together with the Belém Bundle.
Along with this, get access to a city audio guide App for your smartphone.
Get a 10% discount on other attractions in Lisbon.
Ticket Cost: €21
Jerónimos Monastery + Belém Tower + National Palace of Ajuda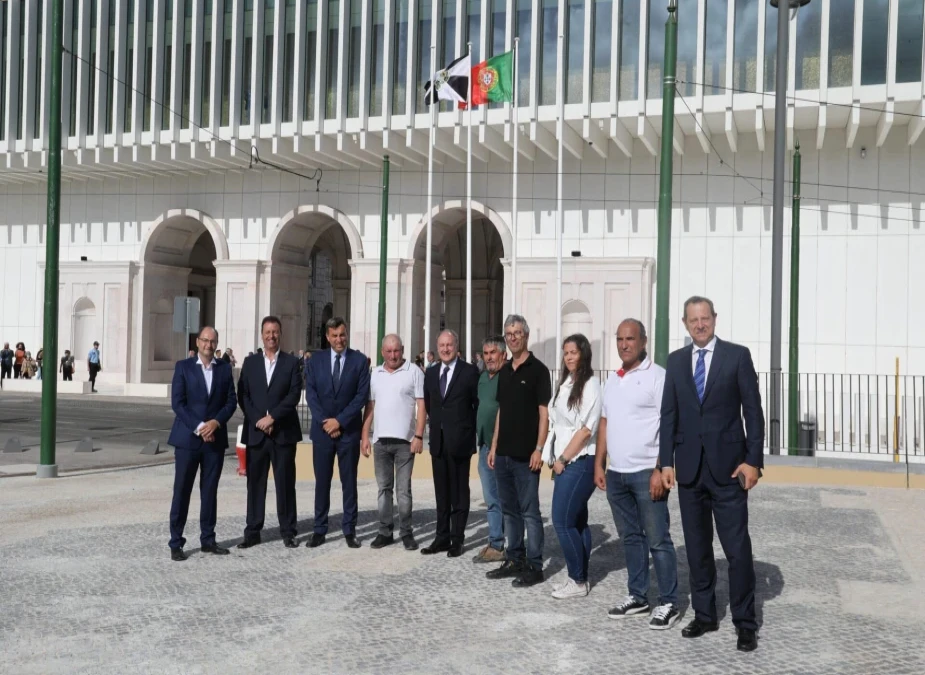 Get ready to explore the Jerónimos Monastery and see the true masterpiece of 16th-century architecture in Portugal.
Access Belém Tower and see the famous riverfront wonder that watches over Lisbon and to the Governor's and King's Chambers, chapel, and lower and upper batteries.
Also, admire the National Palace of Ajuda, discover the old Royal Palace of Portugal, and avoid the queues.
Both Belém Tower and the National Palace of Ajuda are within 3 km from Jerónimos Monastery and can be reached in nearly 10 minutes by car, so you can conveniently tour all three.
Ticket Cost: €23 per person
Save time & money! Buy Lisbon 24, 48, or 72-Hour Pass and explore museums, palaces, monasteries, historic buildings, and many more attractions. Get unlimited free access to the public transport system.
How to reach Jerónimos Monastery
Mosteiro dos Jeronimos is located in the Belém neighborhood.
You can take public transport or a car to arrive at Jerónimos Monastery.
Address: Praça do Império 1400-206 Lisboa, Portugal Get Directions
By Bus
If you're taking Bus 79B or 729, get off at Centro Cultural Belém.
From there, it is a 4-minute walk to the monastery.
By Tram
If you're taking Tram 15E, get off at Centro Cultural Belém.
From there, it is a 4-minute walk.
By Car
To get to the Jerónimos Monastery, you can drive there or rent a cab, so put on Google Maps and begin!
Jerónimos Monastery is surrounded by several parking spaces.
Click here to learn more about the car parking lots.
---
---
Jerónimos Monastery timings
Jerónimos Monastery is open from 10 am to 5 pm from October to April.
From May to September, the monastery welcomes tourists from 10 am to 6 pm.
It allows admission 30 minutes before the closing hour.
The Jerónimos Monastery is closed on Monday, the first day of the year, Easter Sunday, the first day of May, and December 25th.
How long does Jerónimos Monastery take
Jerónimos Monastery takes about two to three hours to explore if you're rushing through the tour.
However, it can take longer if you plan to explore the Monastery completely.
Take your time as you look at the Refectory Hall, the Chapter House, the Vasco da Gama Mausoleum, and the Confessionals.
Best time to visit Jerónimos Monastery
The best time to visit Jerónimos Monastery is as soon as it opens at 10 am.
You can also get to the monastery between 12 pm and 2 pm, as the crowd is comparatively lesser, and you can explore the monastery at your own pace and get Instagram-worthy photos.
Free admission is given on Sundays and holidays for residents in Portugal.