A treat for history enthusiasts since 1874, San Diego Natural History Museum is one of the fascinating tourist spots of the city.
Unlike regular museums with static displays, the Natural History Museum, affectionately known as the Nat, has an array of interactive exhibits allowing visitors to get hands-on with them.
Here's hoping you are ready to embark on a journey through time and space because this incredible museum has something for everyone – from dinosaur enthusiasts to ocean lovers and everything in between.
This article shares everything you must know about before buying San Diego Natural History Museum tickets.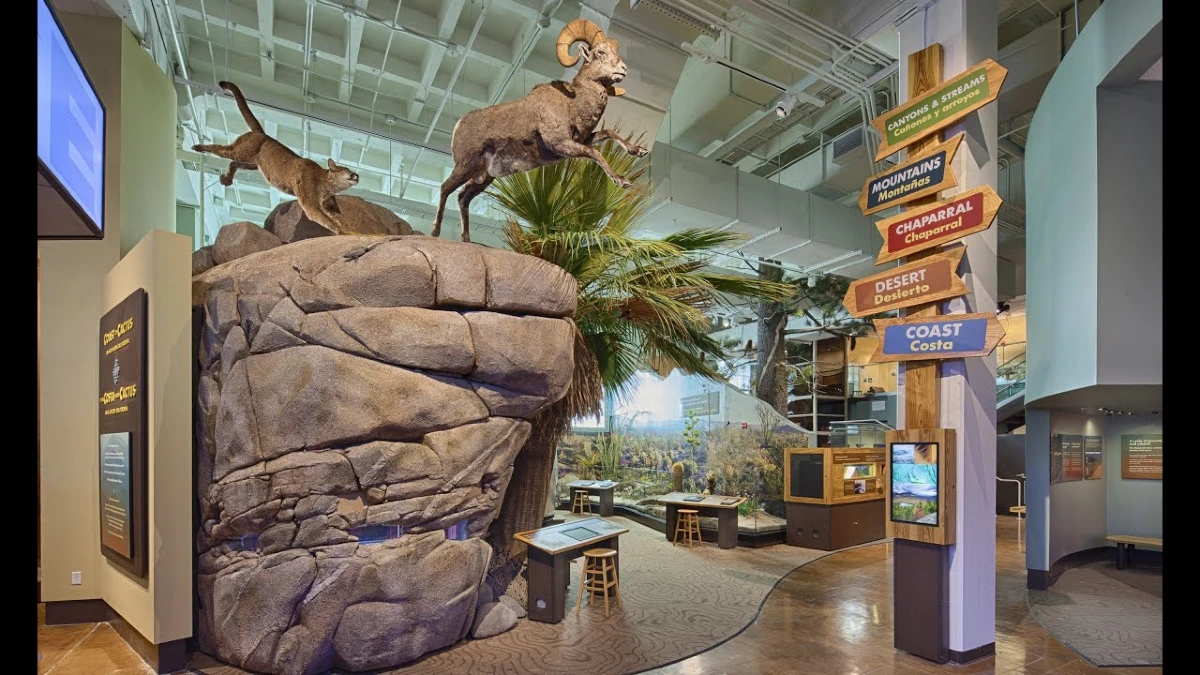 What to expect at Natural History Museum
The San Diego Museum of Natural History boasts over 8 million specimens in its collection, which is a whole lot of natural history to explore!
A biodiversity hotspot, the museum houses more animal and plant species than any other county in the contiguous United States!
With an illustrious history of nearly 150 years, it has era-specific original specimens spanning an astounding 1.9 billion years.
Walk among prehistoric beasts and witness the history of life on Earth with the Dinosaur exhibit showcasing life-size models of some of the most famous dinosaurs, including the Tyrannosaurus Rex and the Triceratops.
Exhibits like 'Unshelved: Cool Stuff from the Storage' will blow your mind with over 200 specimens of rare varieties of flora and fauna.
This exhibit takes you through Southern California and Baja Peninsula's diverse and unique ecosystems, from the beach to flora and fauna to the mountains.
Get inspired by seeing the scientists at work.
While you have 75 million years worth of history in your footsteps, you can also participate in an exciting range of events and programs, from lecture series to movie nights to family-friendly workshops.
Catch a movie at the Museum's stadium-style, 3D Giant Screen Theater.
The fun doesn't stop here, as you can sign up for the canyoneering hikes and whale watching with the trained volunteers of the Nat.
Celebrate your special day in an out-of-the-box way with the Museum of Natural History San Diego, which can host events like a birthday party, wedding, prom, or corporate gathering.
---
---
Where to buy Nation History Museum tickets
The tickets for San Diego Nation History Museum are available for booking online in advance.
Since long queues can be a killjoy, the online method of booking your tickets is in the best interest of visitors.
Online tickets help you save time, and also money – online tickets are cheaper than the price you pay at the venue.
In addition, the tickets often sell out sooner than you realize.
So, book your tickets online to avoid last-minute disappointment and head to a stress-free day out with your friends and family.
How online ticket works
Go to the San Diego Natural History Museum booking page, and select your preferred date and number of tickets to buy the tickets.
Immediately after the booking, you will receive the tickets in your email.
Ticket printouts are not required.
On the day of your visit show your entry ticket on your smartphone and walk into the museum.
It's best to bring along your official photo ID.
Cost of San Diego Natural History Museum tickets
The tickets for Natural History Museum in San Diego are priced at US$24 for all adults aged between 18 to 64.
Tickets for youth aged three to 17 are available at a discounted price of US$14.
Tickets for senior citizens aged 65-99, students, and military personnel with ID cost US$20.
Children under two get free entry at the San Diego Natural History Museum.
Entry for the museum members and escort for a visitor with disabilities is free.
Tickets are available on-site for active-duty military members and groups of over 15 people at discounted prices.
The Nat offers free general admission on the first Tuesday of each month in honor of the Residents' Free Day. Free general admission is also extended to SNAP beneficiaries under the Museums for All scheme.
Natural History Museum entrance tickets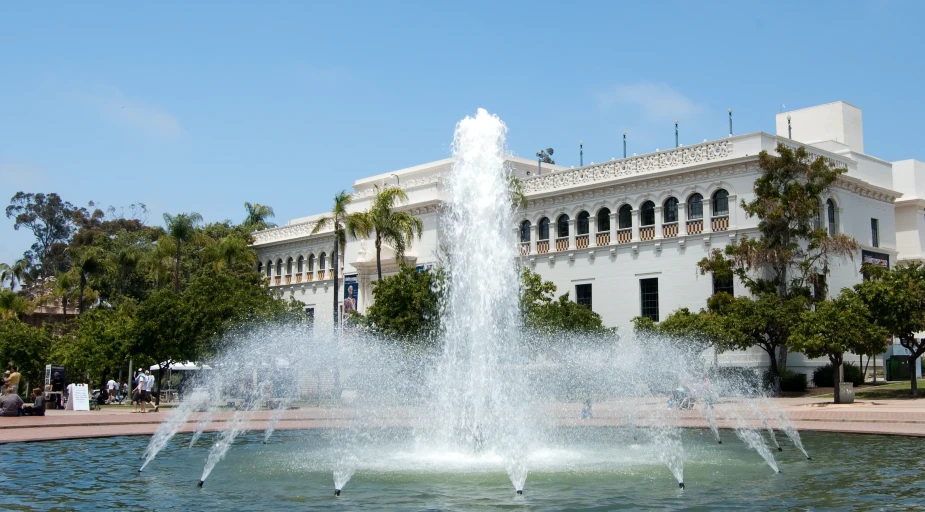 A ticket to the San Diego Natural History Museum allows you to visit four vast floors full of amazing exhibits, like Expedition Baja, Living Lab, Hidden Gems, The Backyard, Extraordinary Ideas from Ordinary People: A History of Citizen Science, Fossil Mysteries, and Allosaurus, to name a few.
Take a picture near San Diego's only Foucault pendulum, an iconic masterpiece in place since 1851.
Valuable educational programs make it a perfect destination for school trips.
Ticket Prices
Adult Ticket (18 to 64 years): US$24
Youth ticket (up to 17 years): US$14
Infant Ticket (up to 4 years): Free
Senior Ticket (65+ years): US$20
Student (with ID): US$20
Save time & money! Buy San Diego City Pass and get access to 55+ San Diego activities, tours, cruises, and attractions. Visit SeaWorld, Belmont Park, Hollywood Museum, and many more famous sites, or go for a whale-watching cruise or hiking tour.
---
---
San Diego Natural History Museum timings
The Natural History Museum in San Diego is open from 10 am to 5 pm, six days a week.
The museum remains closed on Wednesdays and special days like Christmas and Thanksgiving.
The museum hosts temporary exhibitions throughout the year, so we strongly recommend checking its calendar before planning your trip so that you don't miss out on exciting upcoming events,
Checking the calendar beforehand also eliminates any element of surprise.
How long does Natural History Museum take
Most tourists spend two to three hours exploring the museum's various galleries, but some may choose to spend more or less time based on their level of interest.
If you like to read all exhibit labels, take your time with interactive displays, and watch films, you should budget more time for your visit.
On the other hand, if you're primarily interested in certain exhibits or have limited time, you may be able to complete your visit in an hour.
Best time to visit Natural History Museum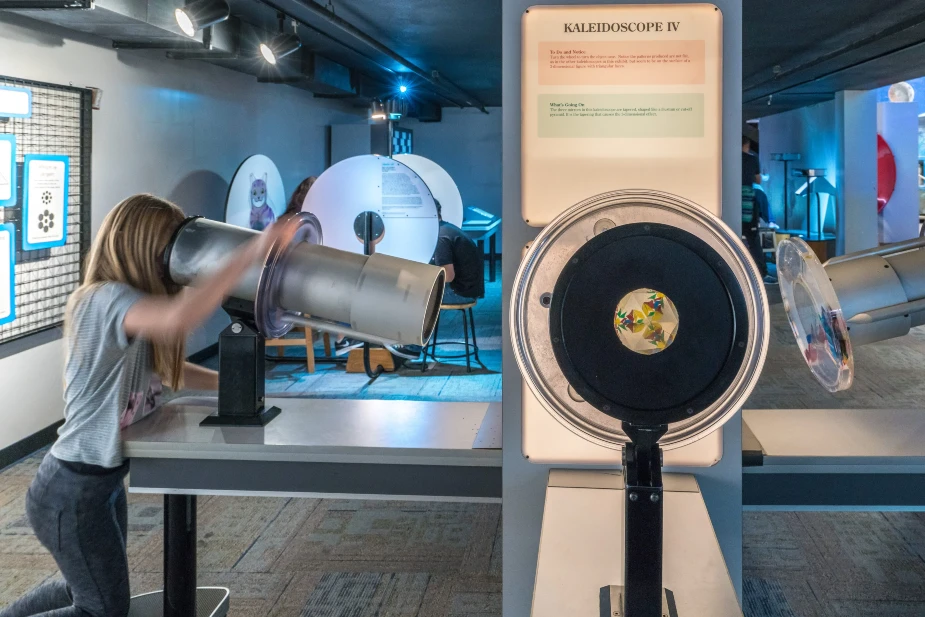 The best time to visit Natural History Museum in San Diego is when they open at 10 am.
Weekdays are quieter and less crowded – especially Wednesday and Thursday.
Tuesdays tend to be the most crowded as the attractions in Balboa Park offer free entry to San Diego residents on a rotating basis.
San Diego Natural History Museum can be visited year-round as an indoor venue.
To make the most of the iconic San Diego weather, it's best to visit in spring and autumn.
You may also avoid the crowd by visiting in the off-peak season, typically from November to February.
---
---
How to reach Natural History Museum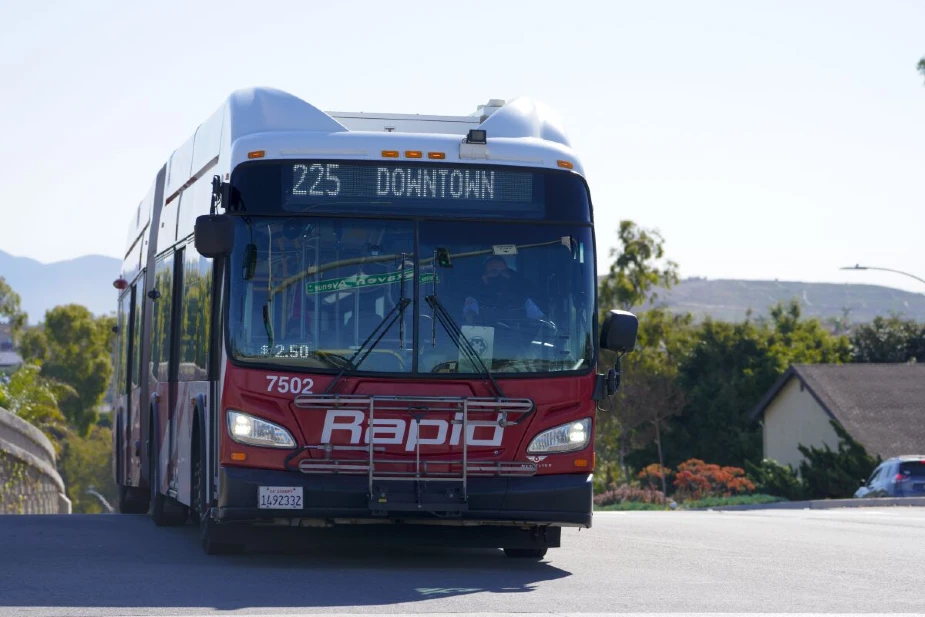 San Diego Natural History Museum is located in Balboa Park.
Address: 1788 El Prado, Balboa Park, San Diego, CA 92101. Get Directions
San Diego Natural History Museum is located near the intersection of Park Boulevard and Village Place. You can reach the attraction by public transport or car.
Nearby popular tourist attractions include the San Diego Zoo and Balboa Park.
By bus
You can board bus 7 to Park Blvd & Village Pl, less than a 3-minute walk from the museum.
By trolley
You can board any trolley into downtown San Diego, get off at the City College station (12th Ave. and C St.), and transfer to the outbound #7 bus just around the corner at 11th and C.
Arriving by train
Amtrak Pacific Surfliner offers 11 trains daily from Los Angeles to San Diego.
You can get off at Santa Fe station, which is less than 10 minutes from the station, and take a #7 bus to the museum.
By car
If you're driving by car, turn on Google Maps and get started!
There are various small and free parking lots throughout Balboa Park. You can park next to the museum's east side, where you can park up to 2 am.
Valet parking is also available.
Two parking lots near the Balboa Park Carousel on Village Place and Park Blvd also allow you to park your cars.
Plus, since the museum is directly south of the San Diego Zoo, you can also park your vehicle in the zoo's large public parking lot.
FAQs about San Diego Natural History Museum
Here are some frequently asked questions about San Diego Natural History Museum.
What are the benefits of becoming a member of the San Diego Natural History Museum?
When you become a member of the Nat, you can purchase the Museum merchandise at a 10% discount on orders above US$15.
How do I become a member of the San Diego Natural History Museum?
You can become a member or join the Nat community by visiting the museum website. 
How can we book a tour of the San Diego Natural History Museum?
The museum gives tours on an appointment basis between 8 am and 5 pm.
Does the San Diego Natural History Museum have free Wifi?
Yes, the Nat allows visitor access to free Wifi.
What are the San Diego Natural History Museum rental fees?
The museum rental fees depend on the event type, size, and duration. For instance, hourly rates for their board room and classrooms are US$260, and their per-floor rate costs US$1,600.
Is the San Diego Natural History Museum wheelchair accessible?
Yes, the Nat is completely wheelchair accessible, with elevators on each floor.
How can I contact the San Diego Natural History Museum for events?
You can contact them at events@sdnhm.org or 619.255.0182.
Sources
# Sdnhm.org
# Wikipedia.org
# Tripadvisor.com

The travel specialists at TheBetterVacation.com use only high-quality sources while researching & writing their articles. We make every attempt to keep our content current, reliable and trustworthy.
Popular attractions in San Diego