Science comes to life at The Fleet Science Center, San Diego, a paradise for kids and adults alike.
Since 1973, this science museum has been a world of wonder for science enthusiasts, throwing exploration, learning, and fun into the mix.
Boasting hands-on exhibits, interactive displays, and mind-bending experiments, The Fleet Science Center leaves you amazed, irrespective of age.
In this article, we share everything you must know before booking your Fleet Science Center tickets.
Top Fleet Science Center Tickets
What to expect at Fleet Science Center
Contrary to your typical stuffy museums where you're silenced for making noise, you can let loose at the Fleet Science Center and navigate the scientific world in an engaging, exciting, and memorable way.
Everything from learning about the human body to exploring the mysteries of the universe, the Fleet Science Center San Diego has it all.
Prepare to be bedazzled by the grandest planetarium shows in an immersive 360° experience of the world's first IMAX Dome Theater.
You cannot help but be bowled over by permanent, temporary, and rotating exhibitions, live science shows, and demonstrations.
For example, Flashback takes you through the nostalgic and most iconic aspects of the 1980s and 1990s pop culture, like technology, music, movies, and video games.
Another example is the Illusions, which unravels the science behind perception, optical illusions, and how the brain interprets the world around us with the help of an infinity mirror, mirror maze, a rotating cylinder that creates the illusion of motion, and much more.
The Tinkering Studio exhibit encourages visitors to experiment with tools and materials to create their inventions.
It is a valuable opportunity to learn about the engineering design process and see how ideas can become a reality.
Other live demonstrations include Design Zone, It's Electric, Kid City, New Science, Power Play San Diego, San Diego's Water, So Watt, Space Gallery, and Studio X.
While such technology-rapt, phenomenal live demonstrations and exhibits amount to over 100s, San Diego Fleet Science Center also hosts special events throughout the year that delight and inspire you at the same time.
---
---
Where to buy Fleet Science Center tickets
You can book Fleet Science Center tickets at the venue or online in advance.
Since long ticket counter queues can be a waste of time, we recommend online booking.
Online tickets also tend to be cheaper than the ticket prices at the venue.
In addition, the tickets often sell out sooner than you realize.
So, book your tickets online to avoid such last-minute disappointment and head to a stress-free day out with your friends and family.
How online ticket works
Go to the San Diego Fleet Science Center booking page, and select your preferred date and number of tickets to buy the tickets.
Immediately after booking, you will receive the tickets in your email.
You don't need to take printouts.
On the day of your visit, show the ticket on your smartphone and enter the science museum.
It's best to bring along your official photo ID.
Cost of Fleet Science Center tickets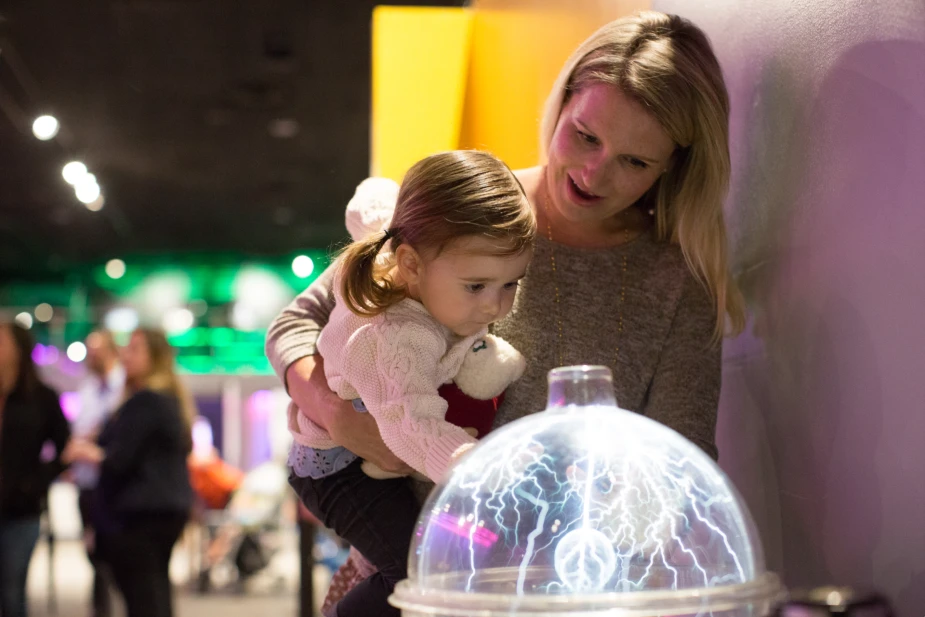 The Fleet Science Center tickets are priced at US$25 for all adults aged between 13 to 64.
Tickets for children aged 3 to 12 are available at a discounted price of US$20.
Senior citizen tickets cost US$23.
Children under 3 get free entry at the Fleet Science Center.
Tickets are available on-site for active-duty military members and groups of over 15 people at discounted prices.
Additionally, the first Tuesday of each month is the Fleet's Residents' Free Day.
Fleet Science Center tickets
Science exhibitions, experiments, and programs have never been more exciting than the Fleet Science Center.
Dive into celestial bliss with the IMAX Heikoff Giant Dome Theater.
Channelize the inner scientist of your child by ways of fun and games.
Grab your tickets quickly, as admission to the museum is on a first-come, first-served basis.
Ticket Prices
Adult Ticket (13 to 64 years): US$25
Child Ticket (3 to 12 years): US$20
Infant Ticket (under three years): Free
Senior Ticket (65+ years): US$23
Save time & money! Buy San Diego City Pass and get access to 55+ San Diego activities, tours, cruises, and attractions. Visit SeaWorld, Belmont Park, Hollywood Museum, and many more famous sites, or go for a whale-watching cruise or hiking tour.
---
---
Fleet Science Center timings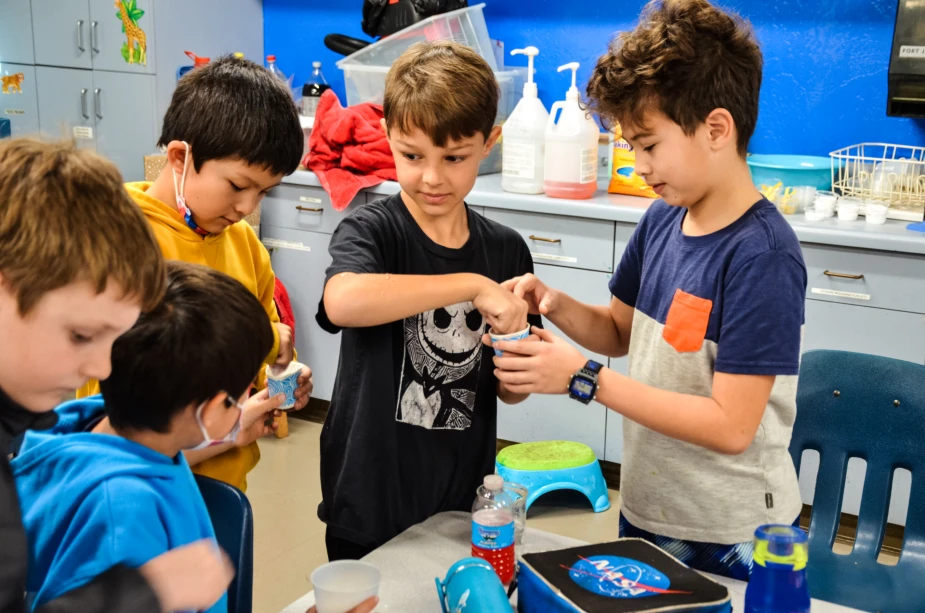 Fleet Science Center in San Diego opens at 10 am on all days of the week.
The museum stays open till 5 pm on all days.
Visitors can enjoy a quieter setting at the exhibit galleries an hour before the museum opens to the public on the third Saturday of every month from 9 to 10 am.
How long does Fleet Science Center take
Visitors can spend anything between two to four hours exploring the Fleet Science Center in San Diego.
If you enjoy a stroll, don't forget toe check out the gardens as well.
Best time to visit Fleet Science Center
The best time to visit Fleet Science Center San Diego is when they open at 10 am.
The crowd is less, and there is plenty of parking space in Balboa Park.
Tuesdays tend to be the most crowded as this is a popular day for school field trips, and the museums and other attractions in Balboa Park offer free entry to San Diego residents on a rotating basis.
To make the most of the iconic San Diego weather, it's best to visit in spring and autumn.
---
---
How to reach Fleet Science Center
The Fleet Science Center is located in Balboa Park.
Address: 1875 El Prado, San Diego, CA 92101, United States. Get Directions
The Fleet Science Center can be reached by public transport or car.
By Bus
You can board bus 7 to Park Blvd & Village Pl, which is less than a 2-minute walk from the museum.
By Light Rail
The nearest light rail station to the Fleet Science Center is the 5th Avenue Station.
You can reach it by the blue, orange, or silver line.
By Car
If you're driving by car, turn on Google Maps and get started!
You can park for free at the museum's parking lot on Space Theater Way, just off Park Boulevard.
FAQs about Fleet Science Center, San Diego
Here are some frequently asked questions about Fleet Science Center in San Diego.
Are there any discounts available for admission at the Fleet Science Center?
The museum offers discounts to military personnel, college students, and groups of 15 or more.
Is the Fleet Science Center wheelchair accessible?
Yes, the Fleet Science Center is completely wheelchair accessible.
Does the Fleet Science Center allow outside food and drinks?
Outside food or drinks are not allowed inside the museum.
What are some of the exhibits on display at the Fleet Science Center?
Some prominent exhibits include The Art of the Brick, BlockBusters, Game Masters: The Exhibition, and Don't Try This at Home.
Where can I park when visiting the Fleet Science Center?
Plenty of parking options are available near the museum, including a parking garage on the corner of Park Blvd and Space Theater Way.
Are strollers allowed inside the Fleet Science Center?
Yes, the museum allows strollers.
Is there an age limit for visitors to the Fleet Science Center?
Even though some exhibits may have age recommendations or restrictions, the museum invites visitors of all ages.
Popular attractions in San Diego
Sources
# Fleetscience.org
# Wikipedia.org
# Tripadvisor.com

The travel specialists at TheBetterVacation.com use only high-quality sources while researching & writing their articles. We make every attempt to keep our content current, reliable and trustworthy.