Welcome to the world of photography and visual art at its finest. Welcome to Fotografiska, New York.
Situated in a historic building in the heart of the city, the Fotografiska Museum New York is a must-visit for every art enthusiast.
This contemporary museum embodies New York's vibrant art scene and offers a unique blend of innovative exhibitions, engaging workshops, and inspiring talks.
In this article, we'll share everything you must know before booking tickets for the Fotografiska New York.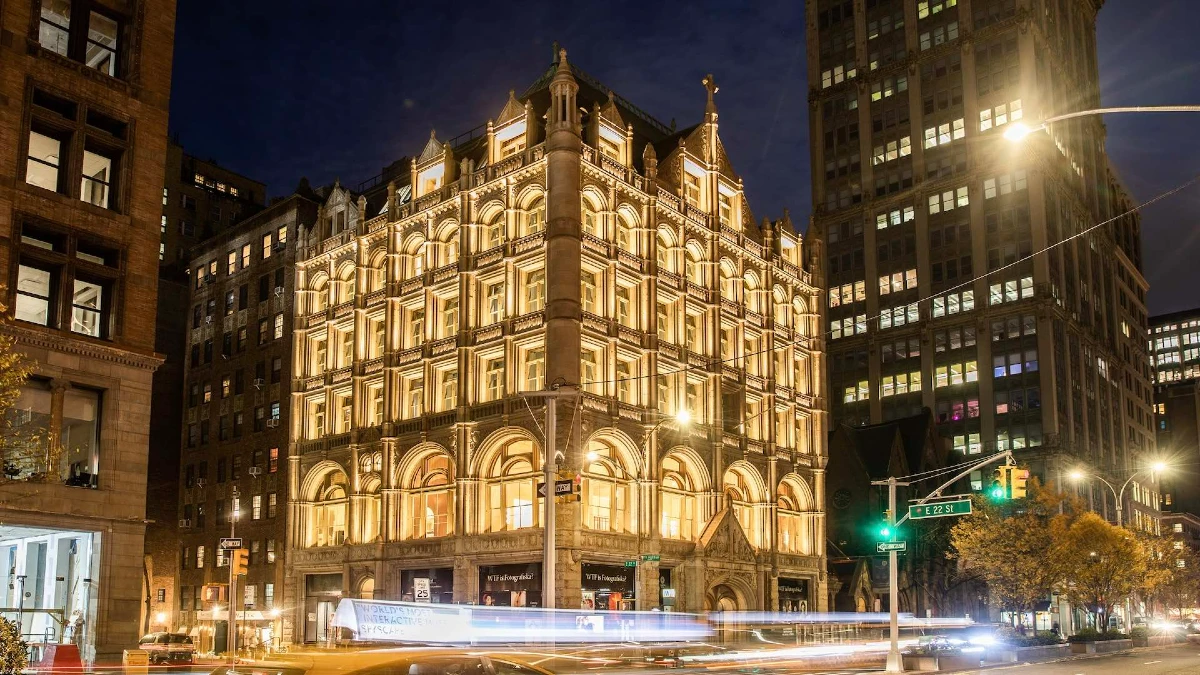 What to expect at Fotografiska New York
Fotografiska New York offers an ever-changing calendar of exhibitions showcasing the work of renowned international photographers and emerging talents.
Its mission is to inspire a more conscious world through the power of photography.
Here, you can delve into thought-provoking themes and narratives that challenge perceptions and evoke emotions.
From cutting-edge digital photography to classic film images, the Fotografiska Museum New York celebrates visual storytelling.
---
---
Where to book tickets for Fotografiska New York
Planning a visit to Fotografiska, New York? Perfect, start your journey by booking your tickets right here.
When you book your tickets online, you can choose your preferred date in advance, enabling you to organize your visit perfectly.
One of the key advantages of online ticketing is the availability of discounts, which offer you significant savings.
Plus, booking online lets you skip the tiresome queues at the ticketing counter, ensuring you can walk in hassle-free and start your immersion into the world of contemporary photography right away.
How do online tickets work
Booking your ticket online for Fotografiska New York is a smooth and user-friendly process.
You begin by choosing the date of your visit and the ticket type that best suits your needs.
After selecting, complete the payment securely using one of the various options available.
Upon completing the transaction, you'll receive an instant confirmation via email.
This confirmation will include your digital ticket. Remember, you don't need to print anything out – show the digital ticket on your mobile device upon arrival at Fotografiska New York.
Cost of Fotografiska tickets
Fotografiska's General Admission ticket is priced at US$28 for all visitors aged seven to 62.
If you opt for the ticket + complimentary drink combination, it will cost you US$39.
Both students with valid IDs and seniors aged 62 years and above get a discounted rate of US$19 on their General Admission tickets.
The ticket plus drink combination is priced at US$30 for seniors and students.
Good news for families – children aged six and under enter for free when accompanied by a paying visitor!
Here is a more detailed breakdown of Fotografiska New York ticket costs.
General Admission Ticket: This ticket is priced at US$28, down from the original US$31. It provides access to all the mesmerizing exhibits at Fotografiska, New York.
Senior (62+) General Admission Ticket: Seniors can enjoy the same benefits as the General Admission ticket, at a discounted rate of US$19, instead of US$21.
Student General Admission Ticket: With a valid student ID, students can explore Fotografiska, New York, for just US$19, down from US$21.
General Admission + Drink Ticket: Priced at US$39, reduced from US$50, this ticket includes general admission plus a complimentary glass of wine, beer, or coffee/tea drink.
Senior (62+) General Admission + Drink Ticket: Seniors can also indulge in a drink with their tour. Priced at US$30, down from US$40, it includes general admission and a complimentary drink.
Student General Admission + Drink Ticket: With a valid student ID and just US$30 (reduced from US$40), students can enjoy the exhibits and a refreshing drink.
Note that these tickets cannot be used with any other discount offer or membership.
Now, go ahead and Book Your Tickets!
Fotografiska New York tickets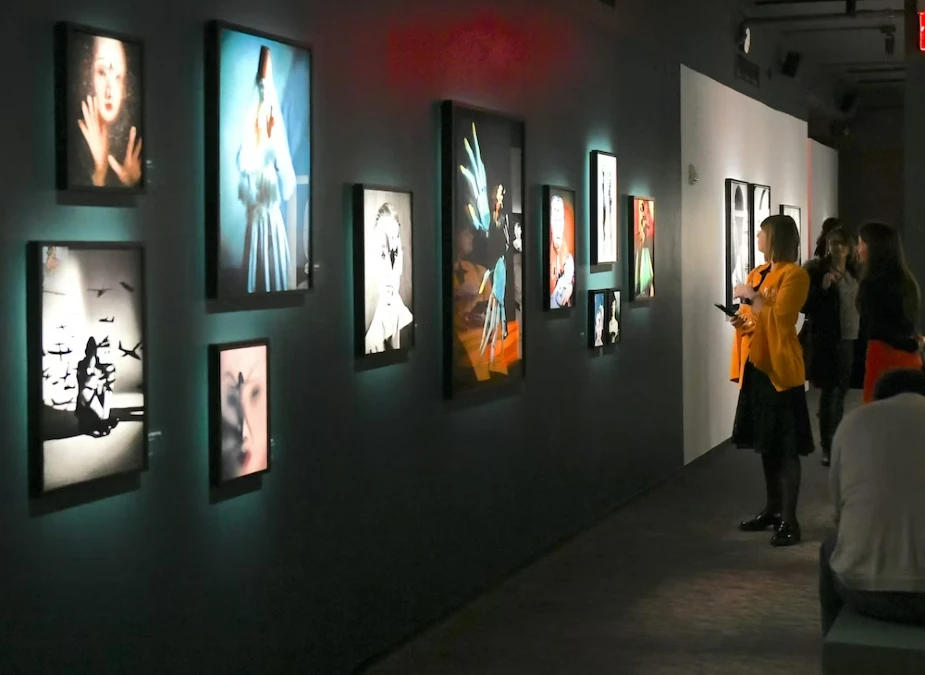 Get your hands on this Fotografiska New York entrance ticket and immerse yourself in the diverse world of contemporary photography.
Journey through galleries that showcase a wide array of photographic styles and thought-provoking themes.
With this ticket, you gain admission to the entire museum, including all its current exhibitions.
Explore at your own pace and let the captivating works of various artists leave an indelible imprint on your heart!
General Admission Ticket Prices
Adult Ticket (7+ years): US$28
Child Ticket (up to 6 years): Free entry
Senior Ticket (62+ years): US$19
Student Ticket (valid ID): US$19
Cost of ticket + drinks
Adult Ticket (7+ years): US$39
Senior Ticket (62+ years): US$30
Student Ticket (valid ID): US$30
Combo tickets
Fotografiska combo tickets are an excellent choice for multiple reasons.
They offer a more extensive experience by providing access to more than just the Fotografiska New York.
This includes admission to other popular attractions in New York City, which enriches your visit's overall cultural and artistic exposure.
Additionally, these combo tickets usually come at a discounted rate compared to purchasing individual tickets for each venue.
You don't need to go through separate ticket booking processes for each attraction.
Instead, you secure your spot in one go, saving you time and effort and allowing you to focus more on the experience and less on the logistics.
Fotografiska New York and MoMA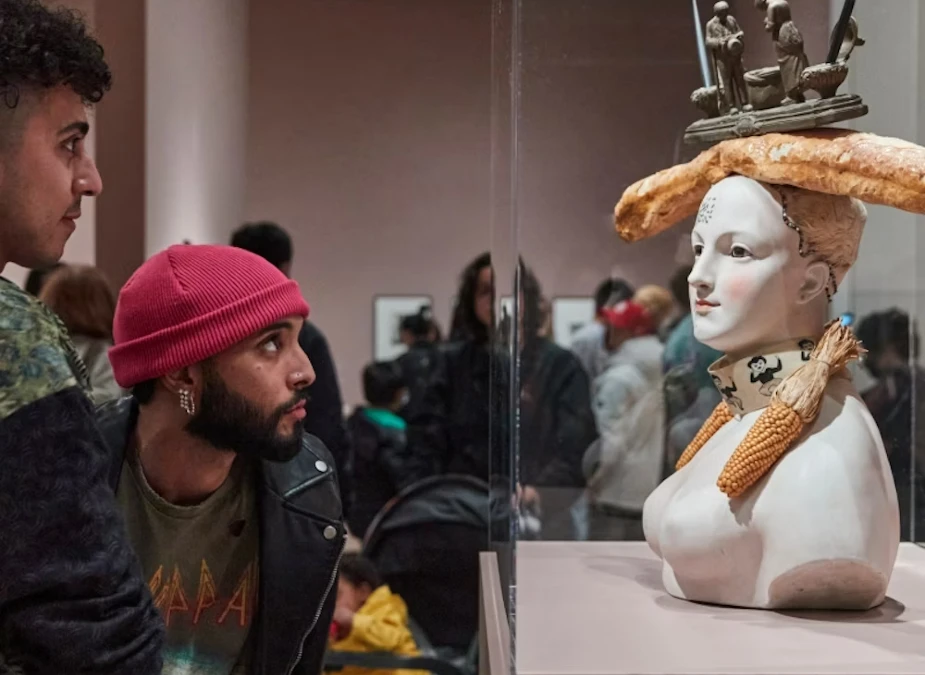 Fotografiska New York offers combo tickets for a broader artistic immersion, including admission to the iconic Museum of Modern Art (MoMA).
Known for its remarkable collection of modern and contemporary art, including works by artists such as Van Gogh, Dali, Warhol, and Picasso.
MoMA provides a captivating complement to the photographic experience of Fotografiska.
This is a fantastic opportunity for art lovers to enjoy two iconic New York City art institutions at a discounted rate.
Ticket Price: US$50
Fotografiska New York and Artechouse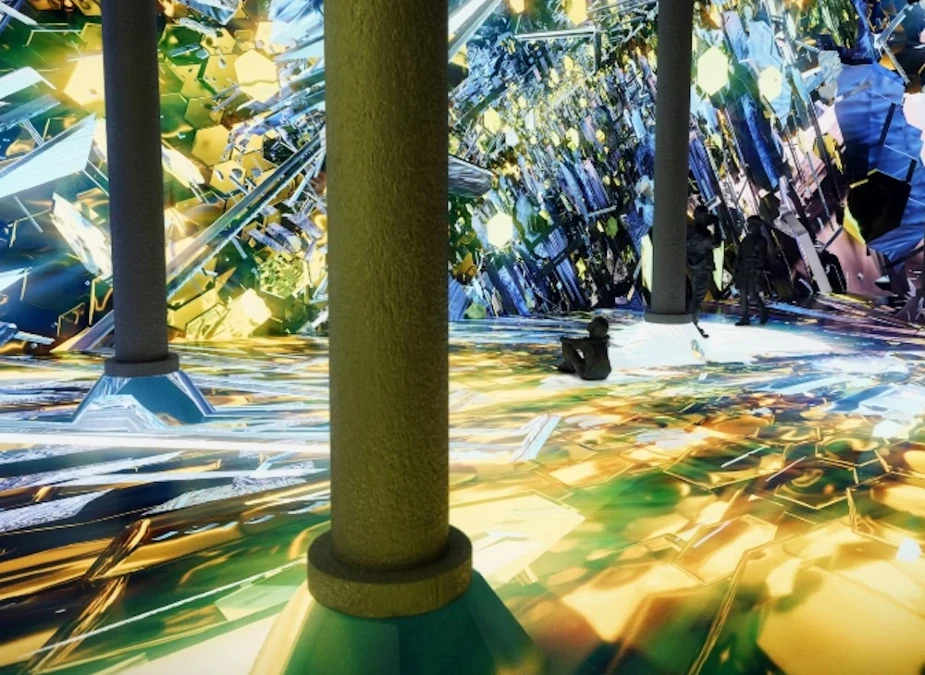 Expand your horizons further with a combo ticket that takes you from Fotografiska, New York, to Artechouse, a pioneering space where art, science, and technology intersect.
Artechouse is an innovative digital art space that showcases artists who work with new technologies and digital tools.
After appreciating contemporary photography at Fotografiska, you can immerse yourself in a different, boundary-pushing art experience at Artechouse.
This ticket offers a unique opportunity to explore the dynamic realms of digital and interactive art.
Ticket Price: US$47
---
---
How to reach Fotografiska New York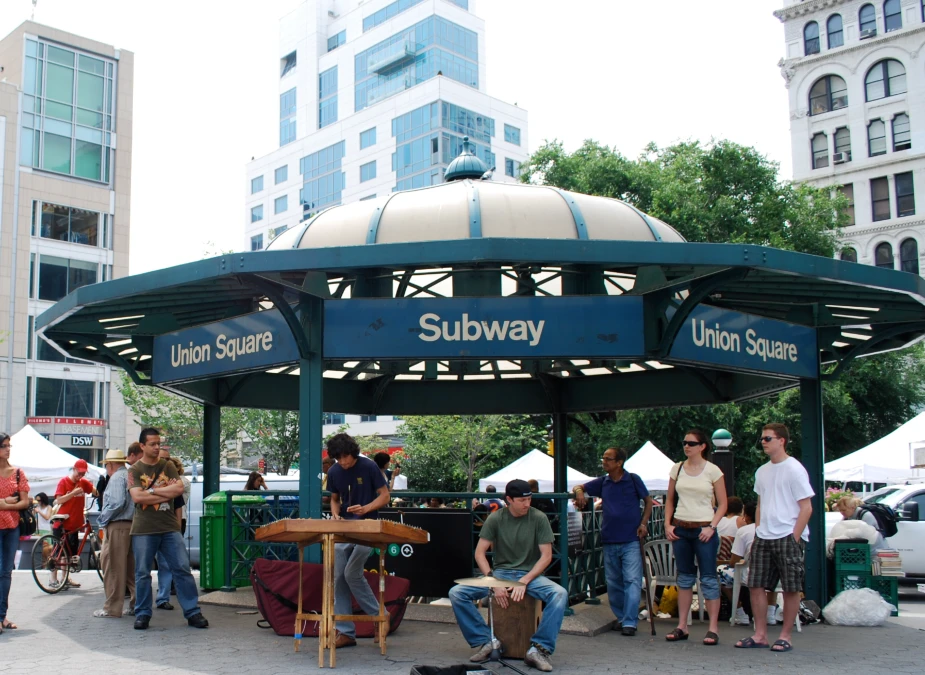 Fotografiska New York is located at 281 Park Ave S, New York, NY 10010, USA. Get Directions.
The museum is conveniently accessible via various modes of transportation.
By Subway
You can take the 4, 5, 6, L, N, Q, R, or W lines and disembark at the 14th Street-Union Square station.
From there, Fotografiska New York is just a short walk away.
By Bus
The M1, M2, M3, and M55 bus routes stop near Fotografiska.
The nearest bus stops are E 23 St/Park Av and Lexington Av/E 23 St.
By Car
You can use GPS navigation systems to reach the museum if you are driving.
However, please be aware that parking in Manhattan can be challenging due to limited availability and restrictions.
Here are a few nearby parking garages for your convenience:
Despite these options, using a ride-share or public transportation might provide a more stress-free visit.
Fotografiska New York timings
Fotografiska New York operates from Sunday to Wednesday between 9 am and 9 pm and Thursday to Saturday between 9 am and 11 pm.
The last entry is accepted one hour before closing time.
This schedule provides visitors ample opportunity to fully engage with the eclectic range of photography styles and thought-provoking themes that the museum showcases.
How long does the Fotografiska New York Tour take
A typical visit to Fotografiska New York lasts about two hours.
However, you may spend more or less time depending on your interest level and the number of exhibitions on display.
Best time to visit
The best time to visit Fotografiska New York depends on the kind of experience you're looking for.
If you prefer quieter surroundings to appreciate the photography exhibitions, visiting on weekdays is recommended as the museum is less crowded.
The museum opens at 9 am, so arriving early could help avoid larger groups.
However, if you are looking for a more lively atmosphere and don't mind the crowd, visiting during the weekends or in the evening can provide a different kind of experience.
Fotografiska often stays open late, until 11 pm, on Thursdays to Saturdays, making it an excellent choice for those interested in combining their visit with New York's vibrant nightlife.
Regardless of when you visit, check the museum's calendar for any special events or exhibitions that may influence your decision.
FAQs about Fotografiska
Are there guided tours available at Fotografiska, New York?
Yes, guided tours are available at the museum. The tour duration typically lasts about an hour.
Can I bring my camera to Fotografiska, New York?
Yes, photography for personal use is allowed, but flash and tripods are not permitted.
Is the museum wheelchair accessible?
Yes, Fotografiska New York is fully wheelchair accessible.
Can I buy tickets at the museum?
Yes, however, booking your tickets online in advance is highly recommended to avoid long queues and ensure entry, particularly during peak times.
Sources
# Fotografiska.com
# Wikipedia.org
# Tripadvisor.com

The travel specialists at TheBetterVacation.com use only high-quality sources while researching & writing their articles. We make every attempt to keep our content current, reliable and trustworthy.
Popular attractions in New York