Experience Broadway like never before with a closer look at hundreds of rare costumes, props, and artifacts.
Museum of Broadway, New York, is an experimental museum that celebrates the rich history of Broadway.
This article shares everything you need to know before booking the Museum of Broadway, New York.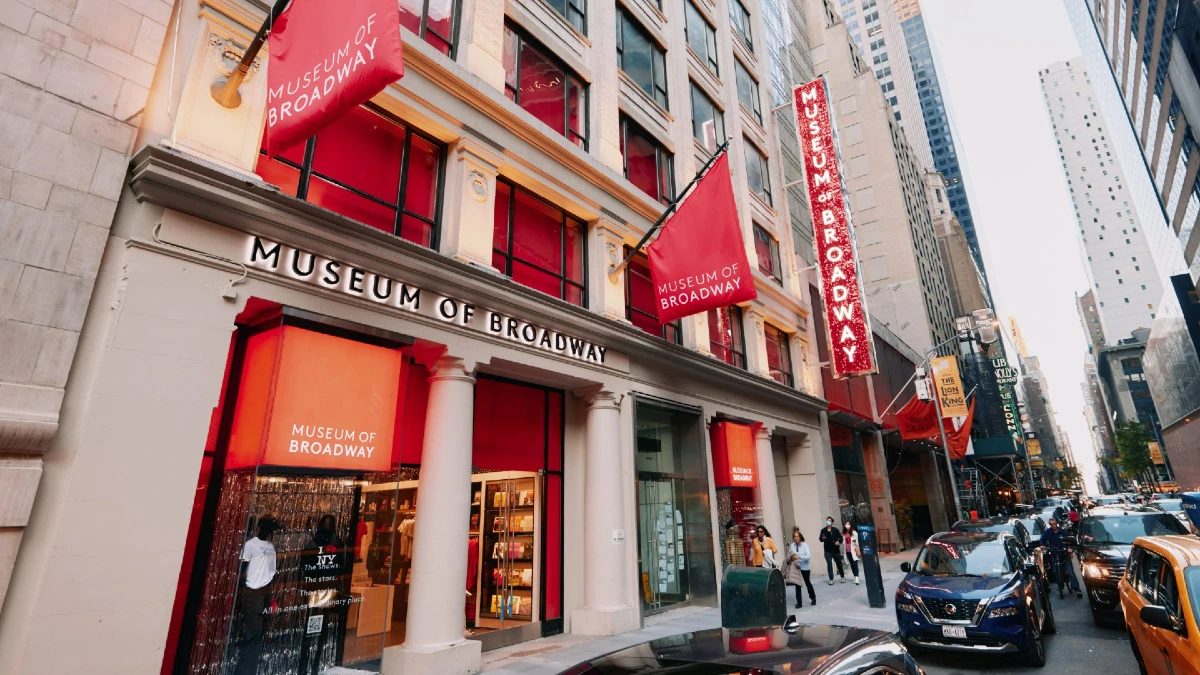 What to expect at the Museum of Broadway, New York
Explore nearly 500 objects and artifacts from the 1700s to the present in the Museum of Broadway, New York.
The museum showcases the creations of numerous scenic designers, well-known artists worldwide, theatre historians, and others.
It has three floors of exhibits, which take about 90 minutes to tour and feature lovely costumes, fascinating documents, and photos.
It also has a place for temporary exhibits, where you can see drawings from decades of Broadway illustrator Al Hirshfeld's work.
Explore the museum's Map Room, Timeline, and The Making of a Broadway Show.
Several exhibits feature current performances of the top Broadway plays and musicals.
You can even buy merchandise and gifts for your loved ones at the Shop in the Museum of Broadway, New York City.
---
---
Where to book the tickets for Museum of Broadway
You can book your tickets for the Museum of Broadway online!
It is advised to book your tickets online to save money and time.
You can avoid long lines at the ticket counters if you book online.
Booking in advance helps prevent last-minute disappointment.
If you're short on time, you can reserve your preferred time slot in advance and enjoy your trip hassle-free.
How do online tickets work?
When booking your Museum of Broadway, New York tickets, pick your chosen time and day of visit.
You will receive an email with your tickets as soon as you purchase them.
There is no need for you to bring printouts.
You can enter the attraction by presenting your ticket on your smartphone.
Cost of Museum of Broadway New York tickets
The tickets for the Museum of Broadway in New York City costs US$43 for all visitors of all ages.
Ensure you reach the location at the selected time slot for hassle-free entry.
Museum of Broadway, New York tickets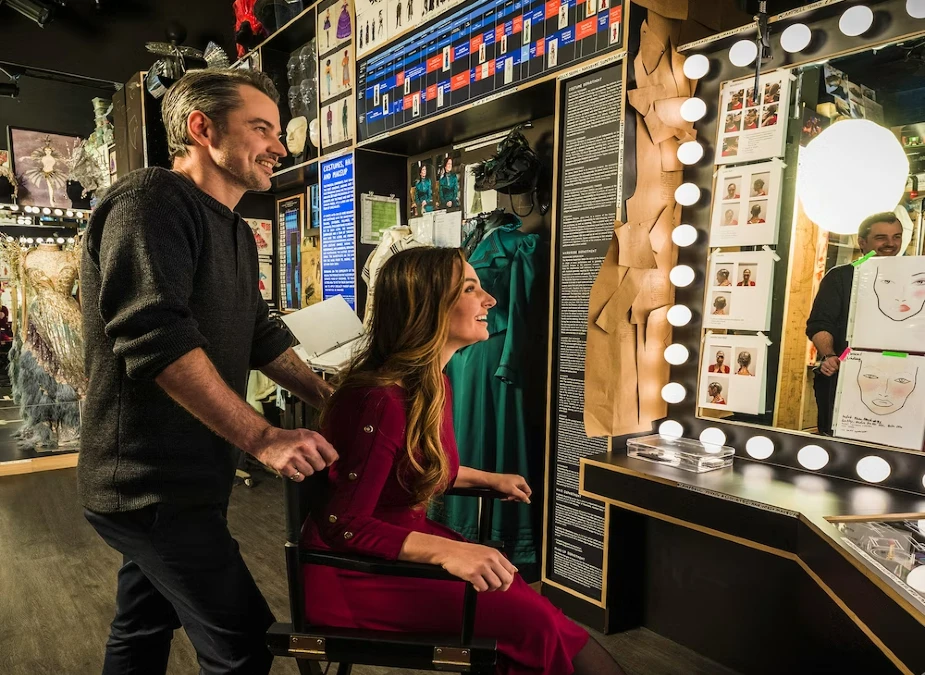 Discover what goes on behind the scenes and the detailed design of a Broadway production.
Immerse yourself in this experience and learn about the development and history of the theatres in New York City.
Take a look inside some of the landmark musicals that transformed Broadway.
An interactive experience commemorating the ground-breaking moments in Broadway history is produced through partnerships with international artists, designers, and theatre historians.
Discover what happens behind the scenes with a brand-new immersive theatrical experience in the heart of Times Square.
Ticket Price: US$43 per person

Museum of Broadway + RiseNY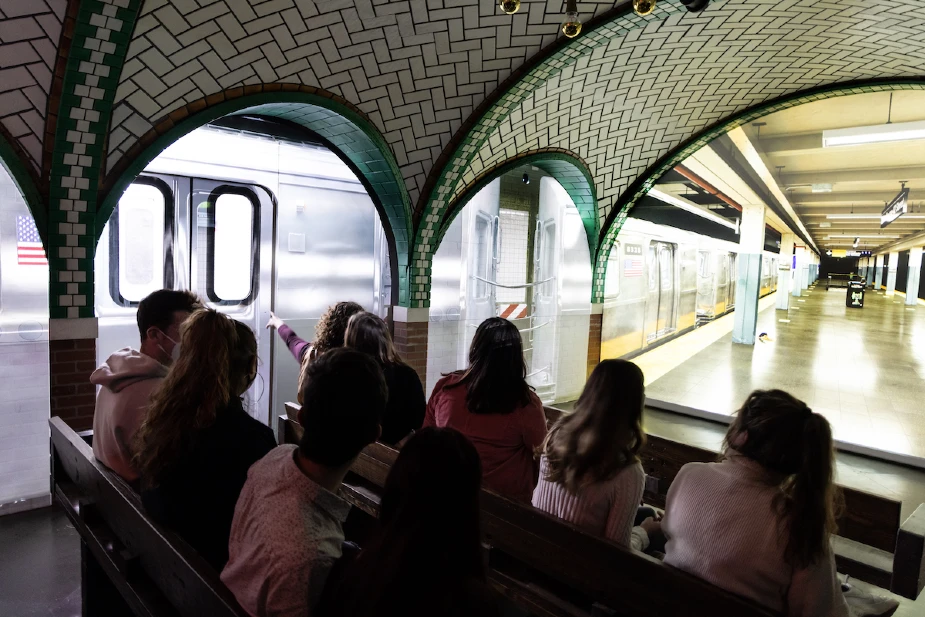 This combo ticket gives you access to the Broadway Museum and RiseNY.
Once inside the Museum of Broadway, you will have the opportunity to immerse yourself in the world of Broadway and gain insights into the process and creation of Broadway shows.
You can learn about Broadway productions' history, development, and behind-the-scenes aspects through various exhibits and displays.
It's an opportunity to explore Broadway's rich cultural heritage and artistic contributions in an engaging and informative way.
With the RiseNY tickets, you can embark on a thrilling 4D ride soaring above New York City's iconic landmarks.
Enhance your journey with a curated smartphone audio guide that provides fascinating insights into the landmarks you'll encounter along the way.
Plus, stay connected with complimentary wifi throughout your visit.
Booking these tickets individually costs you US$74, while the combo ticket offer is attractive at US$70, helping you save 5%.
Ticket Price: US$70

Save time & money! Buy New York CityPass and visit 5 iconic attractions of NY like the Empire State Building, 9/11 Memorial and Museum, Guggenheim Museum, and many more. Book now and get up to 40% discount!
---
---
How to reach Museum of Broadway, New York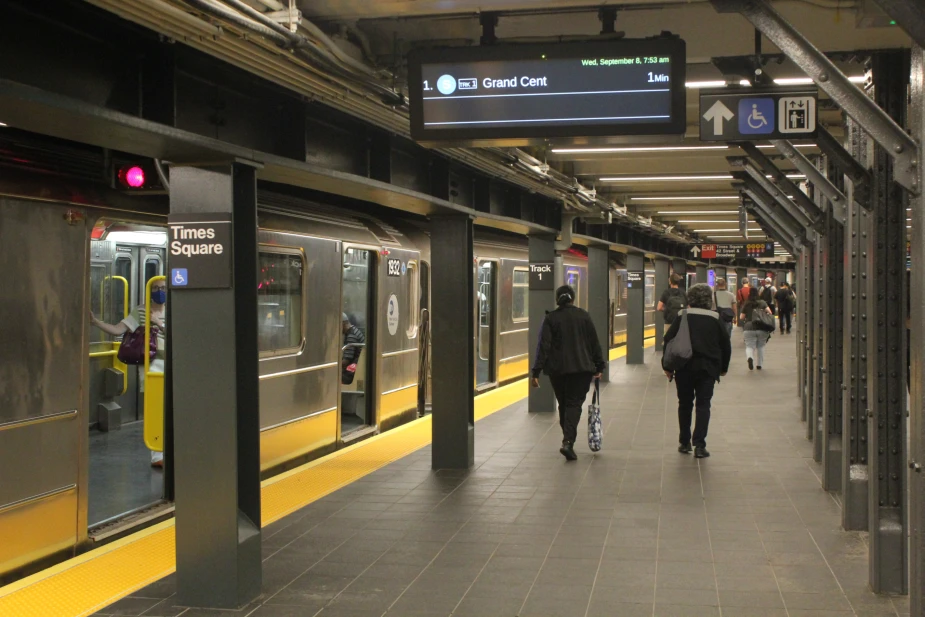 It is located between the Lyceum Theatre, the oldest theatre on Broadway, and one of the area's newest hotels, the Hyatt Centric Times Square.
Address: 145 West 45th Street, New York, NY 10036. Get Directions.
You can reach the location either by car or public transportation.
By Bus
You can take the M7 or M104 bus and get off at 7 Av/W 44 St.
From there, it is a three-minute walk to the museum.
By Subway
You can take the red line (1,2 or 3) and get off at Times Sq – 42 St.
From there, it is a three-minute walk to the museum.
By Car
You can rent a cab or take your car to the Museum of Broadway.
Put on Google Maps and get started!
Don't worry about parking near the museum; there are enough parking spots.
Click here, to find the perfect spot for you!
Museum of Broadway timings
The Museum of Broadway in New York is open every day of the week from 10 am to 10 pm.
Please note that the last admittance is only permitted 90 minutes before closing.
How long does the tour take
You can complete the tour of the Museum of Broadway New York in one to one and a half hours.
However, you can take as long as you want to explore the museum.
Some visitors even take up to three hours to visit the Museum of Broadway, New York.
Get ready to click photos in the Map room and get a good understanding of the history of Broadway.
If you love theatre, you can spend an entire day in this amazing museum!
Best time to visit
The best time to visit the Museum of Broadway, New York, is as soon as it opens at 10 am.
At this time, you can avoid crowds and ensure that you have enough time to explore this magnificent museum!
You can even book a time before closing if you want to browse through the museum.
FAQs
Is the museum appropriate for all ages?
Absolutely! The Museum of Broadway welcomes visitors of all ages. 
However, please note that strollers need to be checked upon arrival.
Can I take photos and videos?
Certainly! You can take as many photos and selfies as you want! 
Visitors are encouraged to take photos and videos during their visit.
Are there restrooms?
Yes, the museum has restroom facilities in the cellar, and each floor has an ADA restroom for accessibility.
Can I bring my pet?
Unfortunately, pets are not allowed in the museum. 
However, service animals are permitted as authorized by applicable law.
What can you buy at the shop in the Museum of Broadway New York? 
You can buy Broadway-branded clothing, items from currently running shows, Hirschfeld prints, upcycled materials from previous productions, and exclusive items created by artists.
Popular attractions in New York