Adding to the list of New York's awe-inspiring museums, RiseNY is another immersive marvel that takes you on a joyride through not just the New York skyline but also its cultural evolution and inspiring exhibit galleries.
There's no room for boredom in Manhattan's one-of-a-kind museum, which brings alive the history of New York with state-of-the-art technology.
This article shares everything you need to know before visiting RiseNY New York.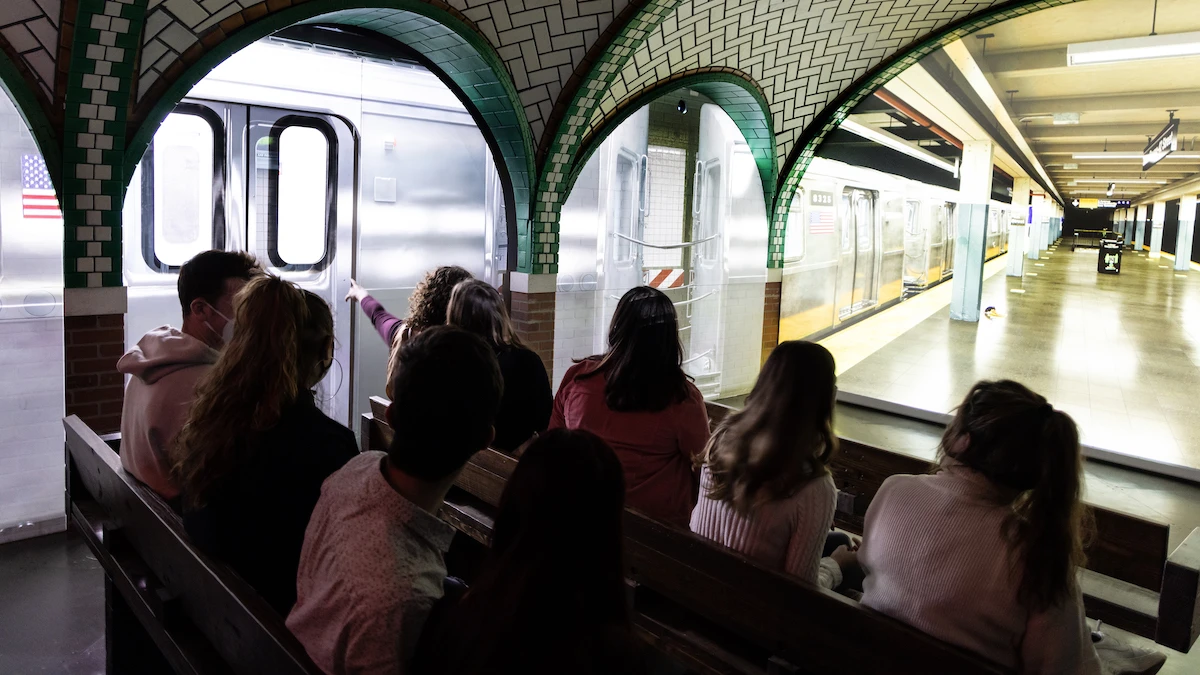 What to expect at the RiseNY tour
Gear up for an exciting three-part journey through New York City's most famous sites and moments.
Set off on a journey back in time with an immersive film by award-winning documentarian Ric Burns, narrated by Jeff Goldblum.
Take an interactive self-guided walk through the seven exhibit galleries showcasing the evolution of TV, Broadway, music, fashion, pop culture, and more of the City that never sleeps.
Be fascinated by the insights into the emergence of "The Big Apple's" multiple cultures and industries like the Wall Street, New York Stock Exchange, Tesla, and much more.
Buckle up for the thrill of soaring thirty feet in the air inside a 180-degree, 40-foot projection dome featuring 8K aerial footage to get a bird's eye view of New York's defining landmarks like the Statue of Liberty, Central Park, Yankee Stadium, and more.
The multi-sensory soaring ride offers a simulation flight, letting you dive, swerve, and soar while the physical elements like wind, mist, and scents heighten the experience.
---
---
Where to book the tickets for RiseNY
Tickets for RiseNY Museum are available at the attraction or online in advance.
To ensure a hassle-free experience, we suggest booking your tickets ahead of time.
This saves you time and allows you to take advantage of exclusive and unmissable discounts and offers.
By planning in advance, you can easily coordinate the rest of your tour.
Additionally, tickets tend to sell out quickly, so it's best to stay ahead of the game.
Avoid last-minute disappointments by booking your tickets online and enjoying a stress-free day out.
How do online tickets work?
Go to the RiseNY New York booking page, and select your preferred date, time slot, and number of tickets to buy the tickets.
You will receive the ticket confirmation in your email after the booking.
Ticket printouts are not required.
You will get entry into the museum by redeeming your smartphone ticket at the box office of the attraction on the day of your visit.
It's best to bring along your official photo ID.
Cost of RiseNY New York tickets
RiseNY tickets are priced at US$36 for all adults 13 years or older.
Tickets for children aged between three and 12 years and senior citizens 65 years or older cost US$31.
The museum also provides VIP tickets for priority access and concessions for uniformed services positions, i.e., Active Duty Military, Veterans, EMTs, Firefighters & Police.
Remember that ticket prices may vary in season, peak times, and holidays.
RiseNY NYC tickets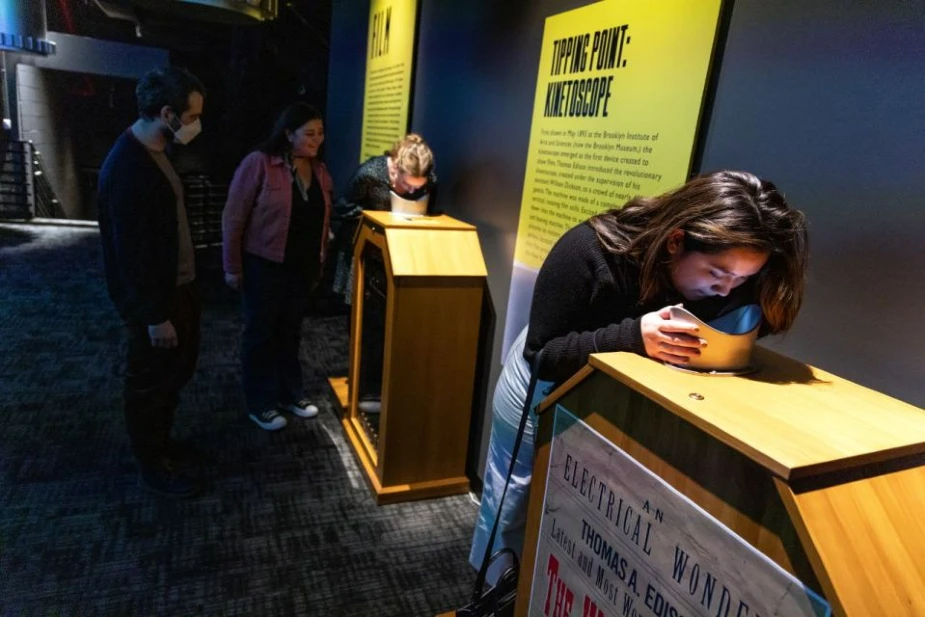 Learn all about New York City's evolution since 1904 by watching a movie and exhibits.
Be a part of RiseNY's unique "part ride, part museum" experience with its photo ops & memorabilia galleries and a 46-seat flight simulation ride.
Witness New York's changing seasons and landscapes as you are uplifted in the air for a perfect real-time simulation.
Get free Wi-Fi and much more at RiseNY, where fun and learning have no end.
Ticket Prices
Adult Ticket (13 years and above): US$36
Child Ticket (3-12 years): US$31
Combo tickets
Save big with Combo ticket packages giving you all-in-one access to multiple attractions.
Pick from the options listed below to steal the deal and make the most of your tour.
Madame Tussauds New York + RiseNY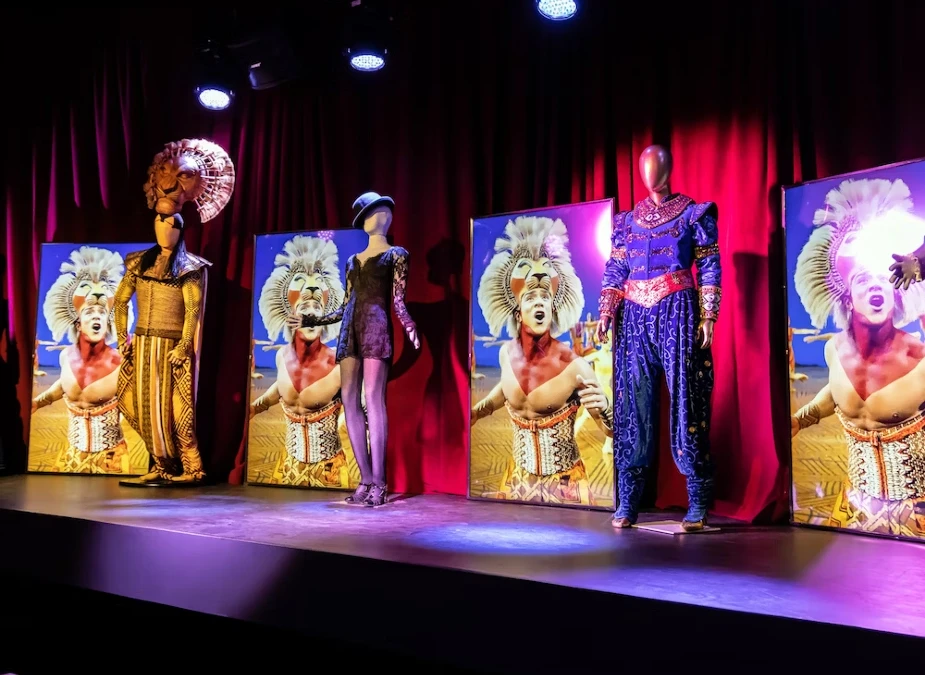 Be starstruck and click a selfie with the life-size wax statues of all your favorite celebrities.
Come up close and immerse yourself in the 4D Universe of your much-desired Marvel characters.
Get a 10% discount on booking this combo ticket online.
Ticket cost: US$70
Museum of Broadway + RiseNY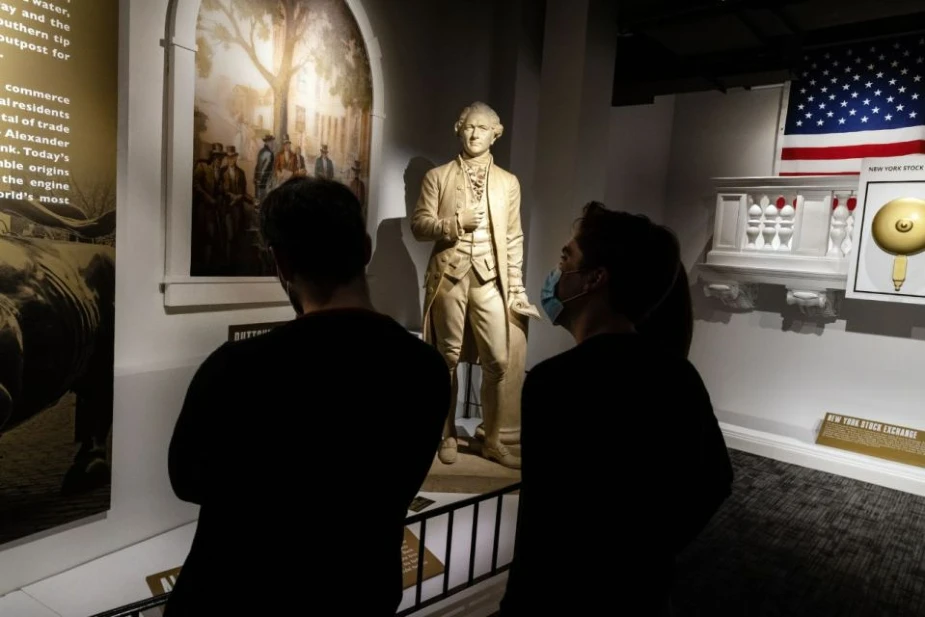 Ditch the audience seat and go behind the curtain to witness the Broadway theatre from the perspective of a Broadway artiste.
Learn all about the history and evolution of New York City's theaters and legendary musicals through lively exhibits.
Get a 5% discount on booking this combo ticket online.
Ticket cost: US$79
RiseNY + Empire State Building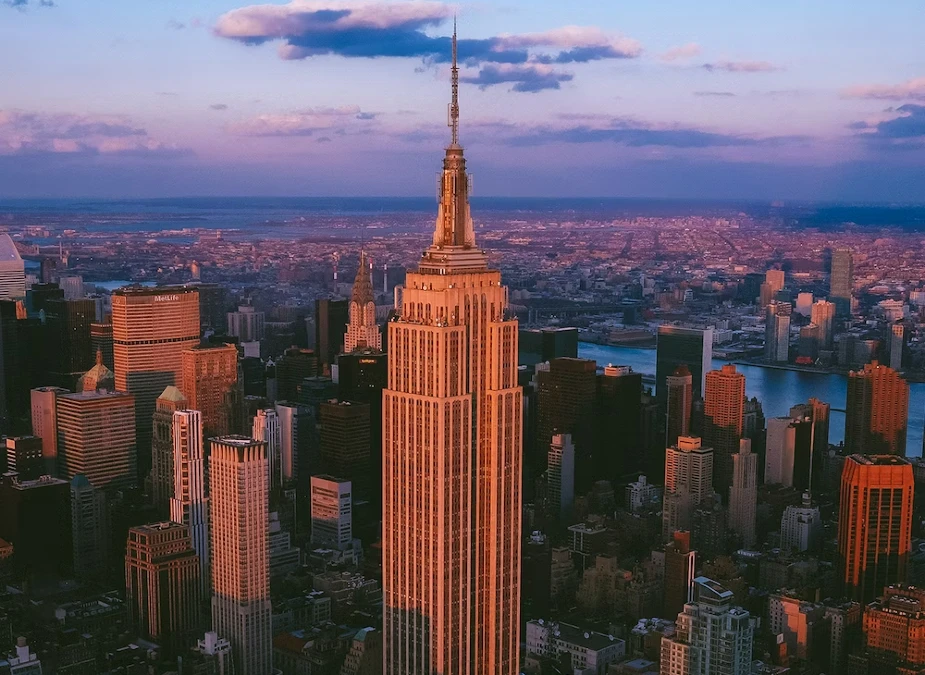 Look over New York City in all its glory from the 86th floor of the National Historic Landmark, the Empire State Building.
Marvel at the 360-degree jaw-dropping views, murals, art decor, and much more that this iconic skyscraper offers.
Get a 10% discount on booking this combo ticket online.
Ticket cost: $70
Save time & money! Buy New York CityPass and visit 5 iconic attractions of NY like the Empire State Building, 9/11 Memorial and Museum, Guggenheim Museum, and many more. Book now and get up to 40% discount!
---
---
How to reach
RiseNY is located within earshot of Times Square, NYC.
Address: 160 West 45th Street, New York, NY (On Broadway). Get Directions!
RiseNY can be reached by public transport or car.
By bus
Get down at the 7 Av/W 44 St Bus Stop, serviceable by the M7 or M104, to get to the museum.
RiseNY is a two-minute walk from the bus station.
By Subway
The nearest subway stop to the meeting point for RiseNY NYC is Times Square – 42 Street, which is accessible by the A, C, E, N, Q, R, W, 7, 1, 2, 3, S lines.
Times Square – 42 St is a four-minute walk from the museum.
By Car
If you're driving by car, turn on Google Maps and get started!
You can park nearby by pre-booking your parking spot.
RiseNY timings
RiseNY Museum opens six days a week. The timings are as follows:
Monday:10 am – 6 pm
Tuesday: CLOSED
Wednesday, Thursday: 10 am – 6 pm
Friday, Saturday: 9 am – 9 pm
Sunday: 9 am – 6 pm
How long does the RiseNY tour take
On average, a complete tour of RiseNY can take between 60 to 90 minutes.
The duration may differ based on many factors, like the number of visitors, off-peak or peak season, and so on.
Best time for the RiseNY tour
Since RiseNY is an indoor facility, you can visit it year-round.
Try visiting the museum on the weekdays rather than the weekends and preferably in the morning or afternoon to evade the crowd.
We recommend you check the RiseNY calendar for Holiday Hours!
FAQs about RiseNY New York
Can I reschedule my booking at RiseNY?
If you cannot arrive at your original date and time, you can exchange your tickets for a different and more convenient date and time with the help of a receipt emailed to you upon purchase. 
However, you can only exchange your ticket up to 24 hours before your booked date.
What is the last admission time at RiseNY?
The last time for entry with a ticket is 60 minutes before closing on the date specified on your ticket.
Is the ride at RiseNY accessible for guests with disabilities?
While the rides are wheelchair-accessible, guests with disabilities are required to wear the ride's seat belt and sit independently upright throughout the ride. 
Additionally, prosthetic devices that may injure other participants must be secured or removed. 
Some limb and joint involvement is also required. 
A family member or friend must accompany the guest with a disability to transfer them on and off rides.
Can I take pictures at RiseNY?
Yes, you can take pictures in the exhibition part of RiseNY. 
However, for safety reasons, you cannot carry your cell phones or cameras on the ride and store them in the facility's free cubbies. 
Does RiseNY host private parties or special events?
Yes, you can celebrate your special days or organize private events in the museum. 
Contact groups@riseny.co for more information. 
At what time should I arrive on the day of my booking at RiseNY?
You must arrive 30 minutes before your booking time on your ticket date.
Popular attractions in New York