"Museums are places of exploration and excitement," and in the case of the Brooklyn Museum located in the thriving city of Brooklyn, New York, it is more than true!
With its luxurious design and huge collection spanning thousands of years, a simple visit to the Brooklyn Museum of Art takes you into the world of arts and culture.
The Brooklyn Museum is the third-largest museum in New York City, housing more than 1.5 million art items across hundreds of thousands of square feet.
This article gives you the essential information before booking tickets for the Brooklyn Art Museum.

Top Brooklyn Museum Tickets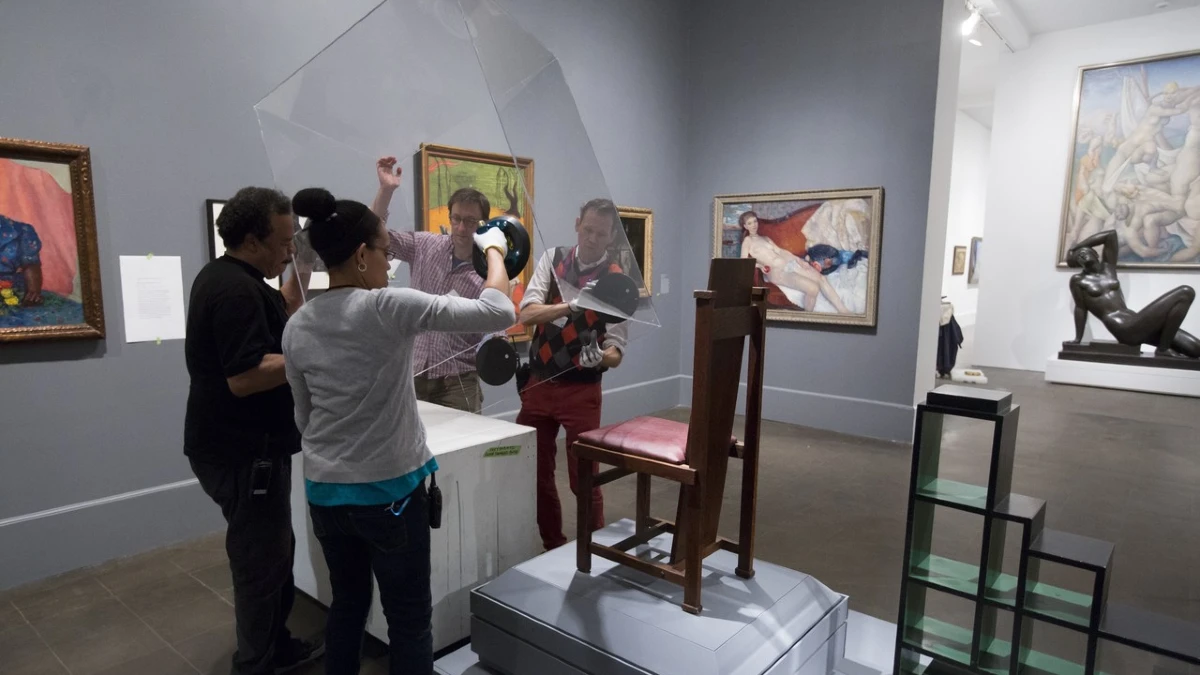 What to expect at Brooklyn Museum
The Brooklyn Museum, since its inception in 1897, has been the site of a diverse collection of Artworks and antiques originating from various parts of the world.
Brooklyn Museum of Art is a beautiful cultural institution with its heterogeneous collection of Artifacts and Antiques.
The Brooklyn Museum is well known for its Egyptian, Japanese, and African collection. The museum also houses Egyptian antiques, which are 3,000 years old.
The Brooklyn Museum, with its permanent collection, also has temporary exhibitions.
Currently, only the 1st and 5th floors are open to visitors. However, this is not to the dismay of Art lovers!
Visitors to the Brooklyn Museum have visual access to the most beautiful and fascinating things.
---
---
Williamsburg murals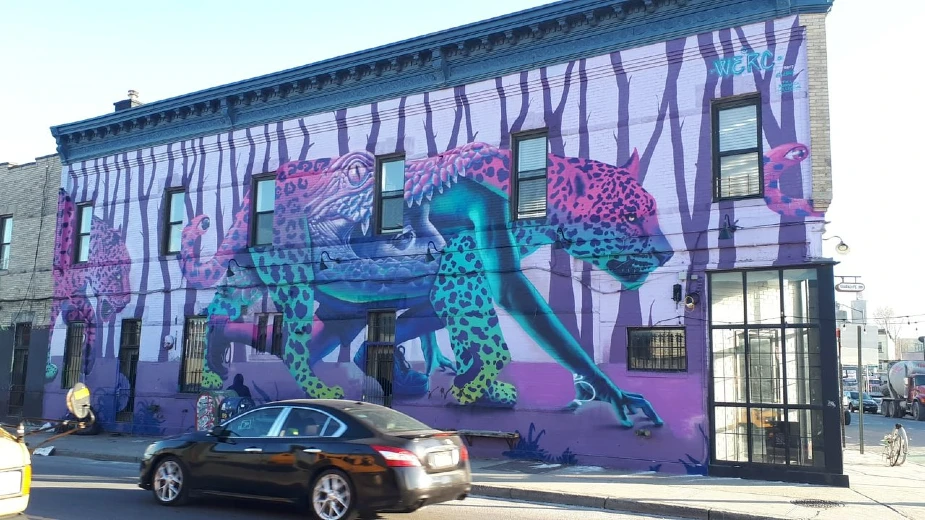 To celebrate the thriving street art culture and give visitors a closer look at their beauty and cultural relevance, the Brooklyn Museum restored and displayed a few Williamsburg murals.
This project demonstrates the museum's dedication to accepting all art forms and interacting with Brooklyn's vibrant artistic community.
Steinberg Family Sculpture Garden
The Brooklyn Museum's Steinberg Family Sculpture Garden offers a peaceful outdoor space with several kinds of sculptures, fusing art and nature for an enthralling experience.
The garden is an outdoor extension of the museum's galleries, fostering reflection and engagement with the artwork in a harmonious connection with the natural world.
The Real and Imagined in European Art: Monet to Morisot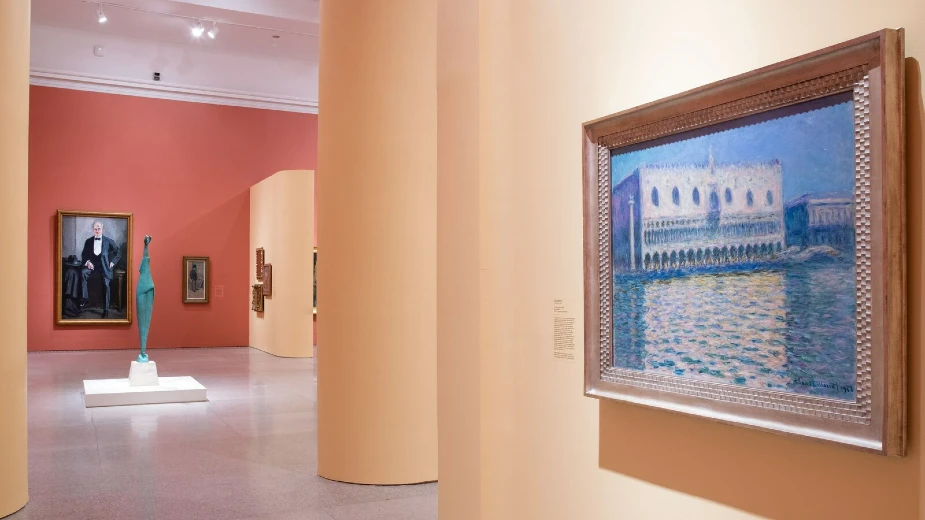 The Brooklyn Museum's engaging exhibition "Monet to Morisot: The Real and Imagined in European Art" highlights European painters' exploration of the real and the imaginary.
Visitors are immersed in the transformational power of art, from Monet's brushstrokes to Morisot's otherworldly creations, through expertly picked paintings.
In this beautiful exhibition, discover the worlds of dreams and emotions as you immerse in the beauty and richness of European art.
The Climate in Crisis: Environmental Change in the Indigenous Americas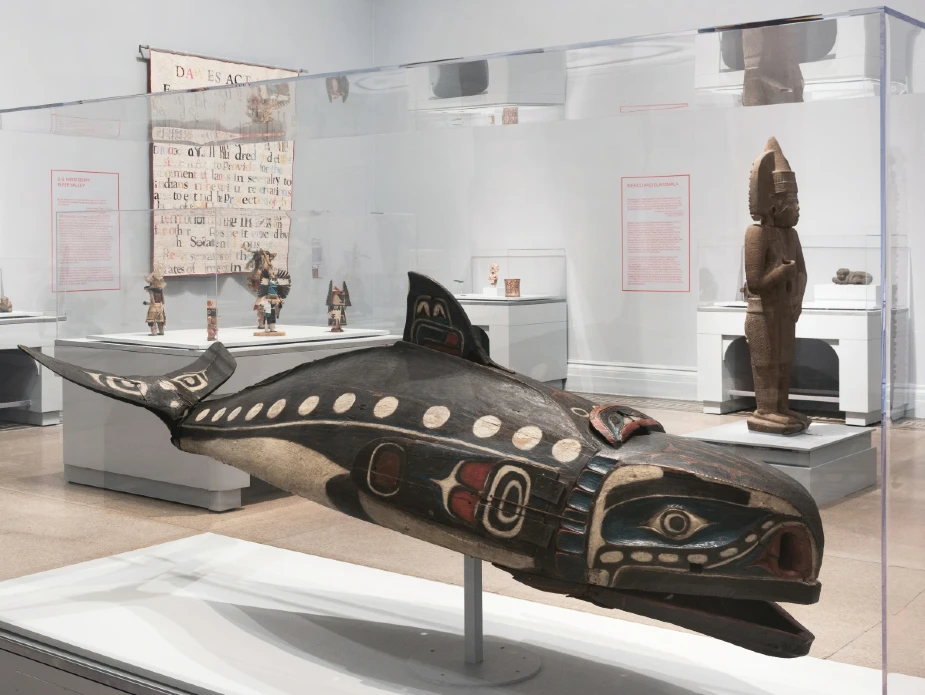 The Brooklyn Museum's exhibit "Climate in Crisis: Environmental Change in the Indigenous Americas" highlights the serious environmental problems that Indigenous people face.
The exhibition contains art and artifacts that emphasize the close relationship between Indigenous cultures, their ecosystems, and how climate change affects their way of life and traditions.
American Art and Visible Storage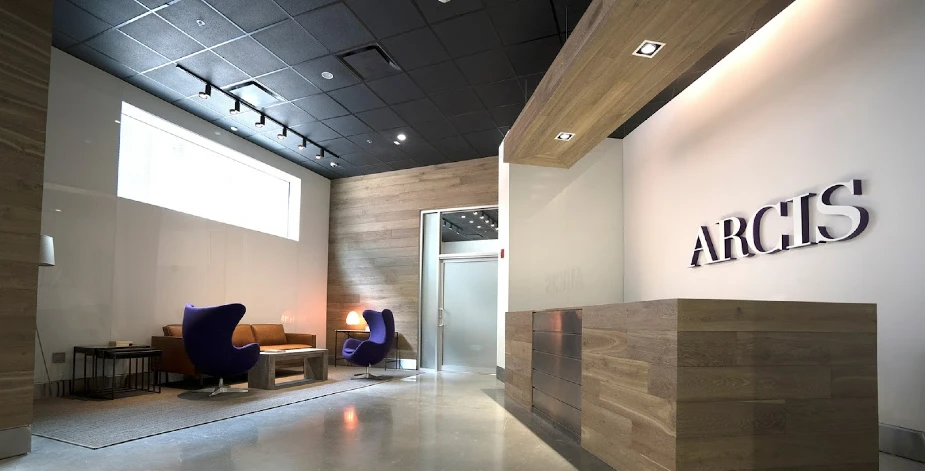 The outstanding American Art and Visible Storage collections of the Brooklyn Museum fascinate art lovers. The collection of American art features a rich tapestry of artistic expressions that span various periods and styles.
It thoroughly overviews the country's cultural legacy, including well-known masterpieces by prominent American artists and lesser-known gems.
In addition, the Visible Storage exhibit, comprising carefully chosen works of art that change frequently, offers a fascinating behind-the-scenes look into the museum's extensive collection.
Visitors can learn about curatorial techniques, find hidden gems, and see the breadth and depth of the museum's collection through this journey of discovery.
The Brooklyn Museum offers an amazing trip through America's artistic past with its captivating American Art and Visible Storage presentations.
---
---
Where to book Brooklyn Museum tickets
The tickets for the Brooklyn Museum are available online in advance or at the attraction.
However, we recommend booking your tickets online in advance to save time and simplify your life.
Additionally, online booking serves you best to make use of exciting offers and discounts.
Booking online also helps avoid last-minute disappointment and delays.
How do online tickets work
Go to the Brooklyn Art Museum booking page, select your preferred date and the number of tickets, and buy the tickets right away.
After the purchase, you will receive the tickets in your email.
There is no requirement to bring any printouts.
You can walk in and show the ticket on your smartphone.
Save time & money! Buy New York CityPass and visit 5 iconic attractions of NY like the Empire State Building, 9/11 Memorial and Museum, Guggenheim Museum, and many more. Book now and get up to a 40% discount!
Brooklyn Museum ticket price
The Brooklyn Museum of Art tickets are priced at US$16 for adults aged between 19 to 64 years.
The tickets for children and youth below 19 are free and should be booked with an adult ticket.
The tickets for all senior citizens aged 65 or older, visitors with disabilities and students with valid ID are priced at US$10.
Brooklyn Museum tickets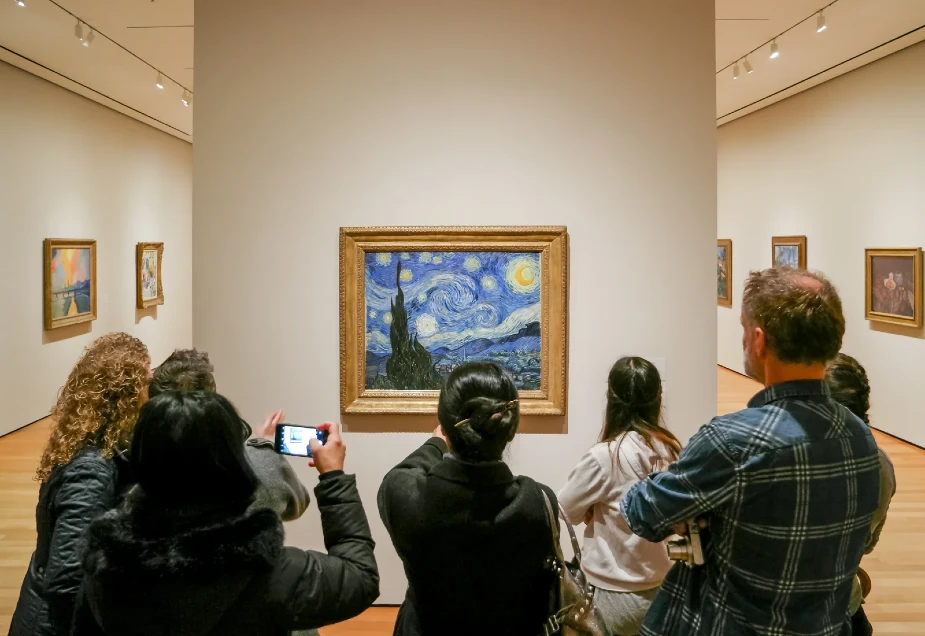 At the Brooklyn Museum of Art, you can explore a range of captivating exhibits.
From the restored Williamsburg murals and tranquil Steinberg Family Sculpture Garden to the transformative "Monet to Morisot" exhibition, this museum has so much to offer.
Learn about Indigenous communities' environmental challenges in "Climate in Crisis" and discover the rich tapestry of American art in the Visible Storage collections.
Immerse yourself in diverse artistic experiences at the Brooklyn Museum.
The Brooklyn Art Museum tickets do not include access to special exhibitions.
Ticket Prices
Adult Ticket (19 to 64 years): US$16
Senior Ticket (65+ years): US$10
Student Ticket (with a valid ID): US$10
Child Ticket (up to 18 years): Free Entry
Visitors with disabilities: US$10
Brooklyn Museum + MoMA
While planning a visit to the Brooklyn Museum, you should also know about another exciting opportunity – a combo tour for the Brooklyn Art Museum and Museum of Modern Art, New York.
Located in the heart of Manhattan, MoMA invites you to unlock your artistic curiosity and become part of New York's cultural legacy.
Step into a world of iconic masterpieces by visionaries like Van Gogh, Warhol, and Picasso, and let their works ignite your imagination.
Discover the dynamic blend of architecture, photography, painting, sculpture, design, and film that defines the vibrant spirit of modernism.
Ticket Price: $38.95
---
---
Brooklyn Museum hours
The Brooklyn Museum stays closed on Mondays and Tuesdays.
The Brooklyn Museum's timings are from 11 am to 6 pm from Wednesday to Sunday.
Especially on the first Saturdays, its timings are from 5 pm to 11 pm.
Best time to visit Brooklyn Museum
The best time to visit the Brooklyn Museum is the earliest time slot or when the museum opens.
However, visiting the museum on weekdays is best to avoid overcrowding and appreciate the art peacefully, as it should be.
How long does the tour take?
A comprehensive visit to the Brooklyn Museum takes somewhere between two to three hours.
But, remember, it entirely depends on individual interests and preferences. So you may complete it in less time or exceed it, too!
How to reach Brooklyn Museum
Address: 200 Eastern Pkwy, Brooklyn, NY 11238, USA. Get directions.
By Bus
Brooklyn Art Museum is a three-minute walk from Classon Av/President St bus stop.
Take the B41, B69, or B48 bus routes, which stop close to the Brooklyn Museum, to get there by bus.
By Subway
2, 3, and 4 subway lines.
The Brooklyn Museum is only one minute walk from Eastern Parkway–Brooklyn Museum
By Car
If you're driving by car, turn on Google Maps and get started!
The nearest parking place is GGMC Parking.
Brooklyn Museum FAQs
Is photography allowed at The Brooklyn Museum?
In the museum, photography is permitted if the pictures are taken for personal, noncommercial use only, without a flash.
Can children visit the Brooklyn Museum of Art alone?
Although children and young people are warmly welcomed, children and youth under 19 must be accompanied by an adult over 19.
Is the museum wheelchair accessible?
Yes. The building and grounds are wheelchair accessible. 
Is sketching allowed in the museum?
Sketching with dry media (pencils, colored pencils, crayons, etc.) is permitted in the collection galleries at the Brooklyn Museum during open hours, except in special exhibitions or when galleries are crowded.
Is there a place to eat?
Yes. Indoor dining is available at the museum. Outside food is not allowed.
Popular attractions in New York