Museum of Ice Cream in New York is a unique museum that is designed to be experienced by visitors of all ages.
At this museum dedicated to ice creams, visitors explore 13 immersive and innovative multi-sensory installations spread over three floors and 20,000 square feet.
Throughout the museum, visitors are treated to various ice cream and candy-themed treats, including samples of ice cream, mochi, and other sweets.
Some of the most popular exhibits at the Museum of Ice Cream include a giant pool filled with over 100 million sprinkles, a room filled with oversized ice cream sculptures, and a rainbow-colored subway car.
The Museum of Ice Cream has become a popular destination for tourists and locals, and tickets often sell out in advance.
This article shares everything you must know before buying Museum of Ice Cream New York tickets.
Top Museum of Ice Cream, New York Tickets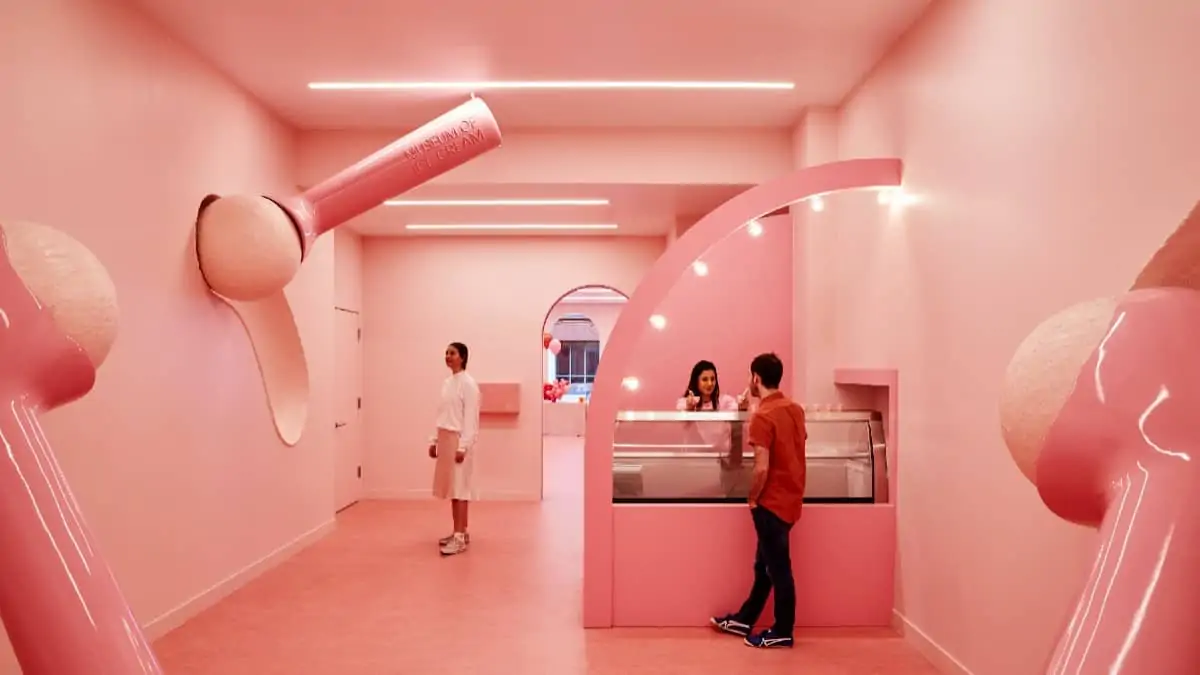 What to expect at Ice Cream Museum
Your Ice Cream Museum NYC experience starts with what else but ice cream, something the museum calls the 'palette cleanser.'
Then you go through exciting rooms such as Helium balloon room, Sundae room, Chocolate room, and the world famous Sprinkle Pool. Each room is a unique experience in itself.
All along you can take tones of photographs because every corner seems beautiful and you also get a lot of ice cream treats.
That is, you don't just wander through multi-sensory ice cream themed installations but also savor unlimited ice cream.
You are sure to enjoy the fantastic floating dessert spread and the visit will stay in your memory long after the trip is over.
Some of the highlights are going down the 3-story indoor slide called the Ice Cream Portal, riding to the outer space in the Celestial Subway, dancing through the Rainbow Tunnel, and getting into New York's only Sprinkle Pool.
---
---
Museum of Ice Cream tickets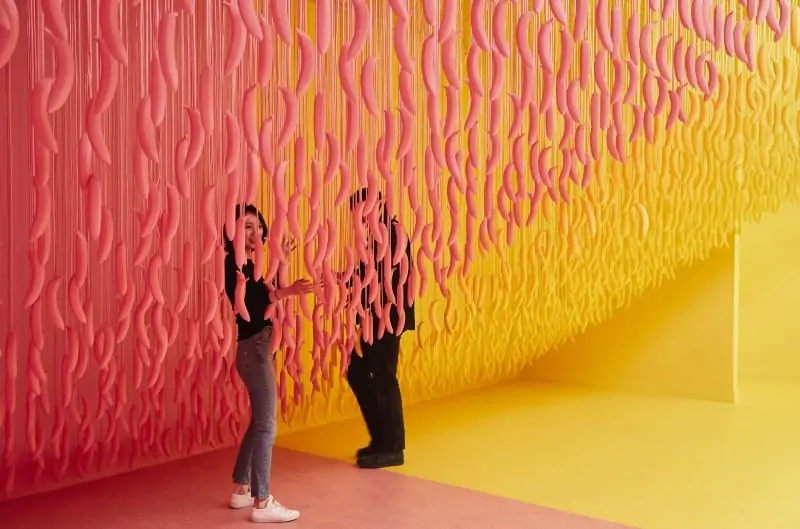 There are two ways to enjoy the Ice Cream Experience in NYC – you can buy the day ticket and visit them before 5.30 pm or purchase the night visit ticket and visit them after 6.30 pm.
You can choose your preferred option on the ticket booking page.
Where to buy tickets
You can buy your Museum of Ice Cream entry tickets online much in advance or get them at the venue.
If you plan to get them at the attraction, you must get in the ticketing window queue.
Depending on the time of the day (and month), you may have to wait in the ticket counter line for at least 15 minutes or more to buy your ticket.
The second and better option is to secure admission to New York's Ice Cream Museum online and avoid waiting in the queue.
How online tickets work
When you book Ice Cream Museum tickets, you select your preferred time and date of visit.
Immediately after purchase, your tickets get emailed to you. You don't need to take any printouts.
Once you reach the New York museum at the time mentioned on your ticket, you can show your ticket on your smartphone and enter.
How timed tickets work
You can arrive at the entrance of the Ice Cream Museum up to half an hour after your ticketed entry time.
That is, if your ticket has 3 pm mentioned on it, you can enter the museum till 3.30 pm.
If you arrive more than 30 minutes late, the guest relationship manager tries their best to accommodate your entry.
However, admission is not guaranteed. You won't get a refund as well.
Photo ID is mandatory
Visitors must show a photo ID for entry, and the name on the identification document must match the name on the ticket.
If you are visiting as a group, the whole gang can enter as long as one person's name on the photo ID and ticket matches.
Cost of Museum of Ice Cream tickets
Ice Cream Museum ticket costs $49 for all visitors three years and above.
Tickets on Friday, Saturday, and Sunday are costlier than regular tickets and are priced at $57 for all visitors three years and above.
The museum doesn't offer discounts for seniors, students, or the disabled.
Kids two years and younger are not permitted to enter the Ice Cream Museum in NYC.
Note: During the tour, you get to eat delicious treats, all included with your admission.
---
---
Where is Ice Cream Museum
The NYC Museum of Ice Cream is located at 558 Broadway New York, NY 10012. Get Directions
It is preferable to use public transportation.
Prince Street station, served by N, Q, R, and W trains, is right next to the Ice Cream Museum.
Spring Street station, serviced by 4, 5, and 6 trains, is at four minutes walk from the attraction.
Bus Numbers M1, M55, SIM1, SIM1C, etc., can drop you at Broadway/W Houston Street, which is 45 meters (150 feet) from the museum.
If you plan to drive, many parking garages are available nearby.
---
---
Museum of Ice Cream hours
The Ice Cream Museum in New York opens at 11 am and closes at 7 pm on Monday, Wednesday, and Thursday.
The museum opens at 11 am on Friday and closes at 8.30 pm.
On Saturday, the Museum of Ice Cream remains open from 10 am to 8.30 pm; on Sunday, the museum closes at 7 pm.
It remains closed on Tuesday.
Night at the Museum
After the day visits end, the Ice Cream Museum in New York reopens at 6.30 pm for the night visits.
Ice Cream Museum's night visit is recommended for visitors 16 years and above.
Night at the Museum's closing time differs through the week – on Monday, Wednesday, and Thursday, it closes at 7.30 pm, on Friday and Saturday at 8.30 pm, and Sunday at 8 pm.
The museum is closed on Thanksgiving Day, Christmas Eve, Christmas Day, New Year's Eve, and New Year's Day.
---
---
How long does Museum of Ice Cream take?
Museum of Ice Cream in Manhattan is a self-paced experience where visitors take as much time as they would like.
Most visitors spend around 90 minutes exploring the 13 multi-sensory installations.
After going through the museum, some visitors spend time in the cafe.
Tip: At the museum, visitors can only go forward from one room to the other. So, explore and enjoy an experience thoroughly before moving to the next.
---
---
Sprinkle Pool at Ice Cream Museum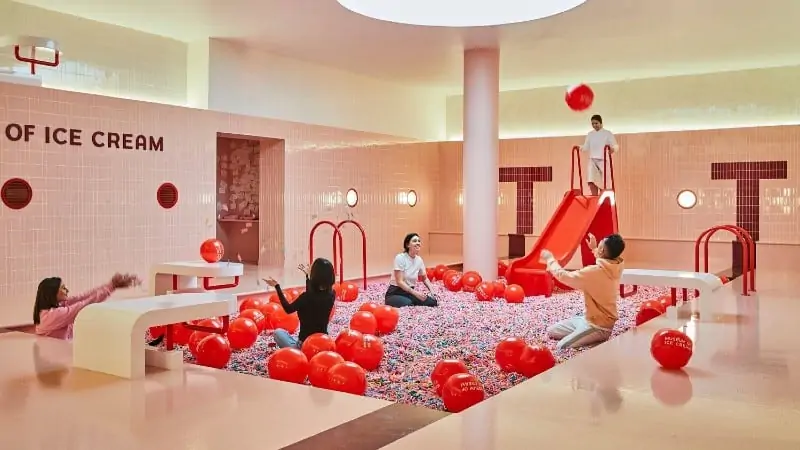 The Sprinkle Pool is one of the highlights of the Ice Cream Museum in New York.
It has more than one hundred million sprinkles made of antimicrobial biodegradable material, and visitors can jump right in.
For Guests who would instead float, lily pads are available so that you can lounge around.
If you are visiting with kids, you may want to warn them that these sprinkles are not edible.
Stroller parking is currently unavailable, but the experience is stroller accessible.
Sources

# Museumoficecream.com
# Tripadvisor.com
# Loving-newyork.com

The travel specialists at TheBetterVacation.com use only high-quality sources while researching & writing their articles. We make every attempt to keep our content current, reliable and trustworthy.
Popular attractions in New York