The New York Aquarium along the Coney Island boardwalk is one of the oldest operating aquariums in the United States.
The Wildlife Conservation Society operates the New York Aquarium along with the Bronx Zoo, Central Park Zoo, Prospect Park Zoo and Queens Zoo.
The New York Aquarium is committed to showcasing and protecting marine life through its displays, educational initiatives, and conservation endeavors.
It showcases a vast range of aquatic creatures, including fish, invertebrates, reptiles, and mammals from around the world.
This article shares everything you need to know before booking New York Aquarium tickets.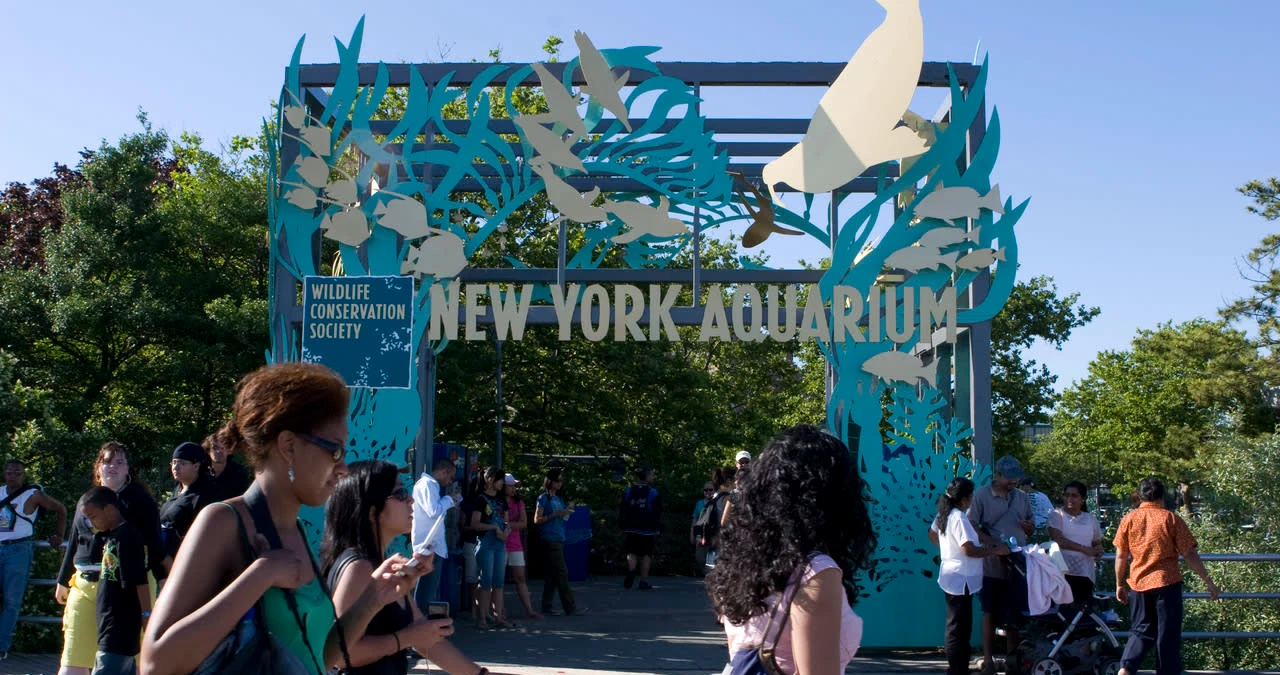 What to expect at New York Aquarium
You can anticipate a thrilling and interactive experience highlighting the wonders of the marine world at the New York Aquarium.
Explore a wide range of animal displays that include unique marine animals from all over the world.
See penguins, sea lions, sharks, rays, turtles, and other animals up close.
Watch exciting feeding sessions where you may see marine animals in action.
Interact with the animals and participate in touch pools to contact marine life firsthand.
Discover the thrill of 4-D theatre shows, which blend beautiful visuals, special effects, and sensory aspects for an engaging experience.
Enjoy Aquatheater performances highlighting the special connection between the animals and their trainers.
---
---
Where to book New York Aquarium tickets
Tickets for the New York Aquarium are available online or at the attraction.
We recommend booking tickets online to skip the line at the ticket booths.
You can also get attractive discounts when you book online.
If you're pressed for time, booking in advance helps avoid lines and last-minute disappointments.
Book your chosen time slot in advance to simplify your trip.
How do online tickets work
To book tickets for the New York Aquarium, visit the booking page, select the date, your preferred time slot, and click Book Now!
Immediately after the purchase, your tickets get emailed to you.
Since it is not a timed ticket, you can visit the attraction at your convenience and give yourself enough time to enjoy the experience.
You don't need to take printouts – you can show the tickets on your smartphone and walk in.
Cost of New York City Aquarium ticket
Tickets for New York City Aquarium costs US$33 for all visitors above the age of 13 years.
Children between the ages of three to 12 years old can get the ticket at a discount of US$5 and pay only US$28.
Kids up to the age of two years can enter the Aquarium for free.
New York Aquarium tickets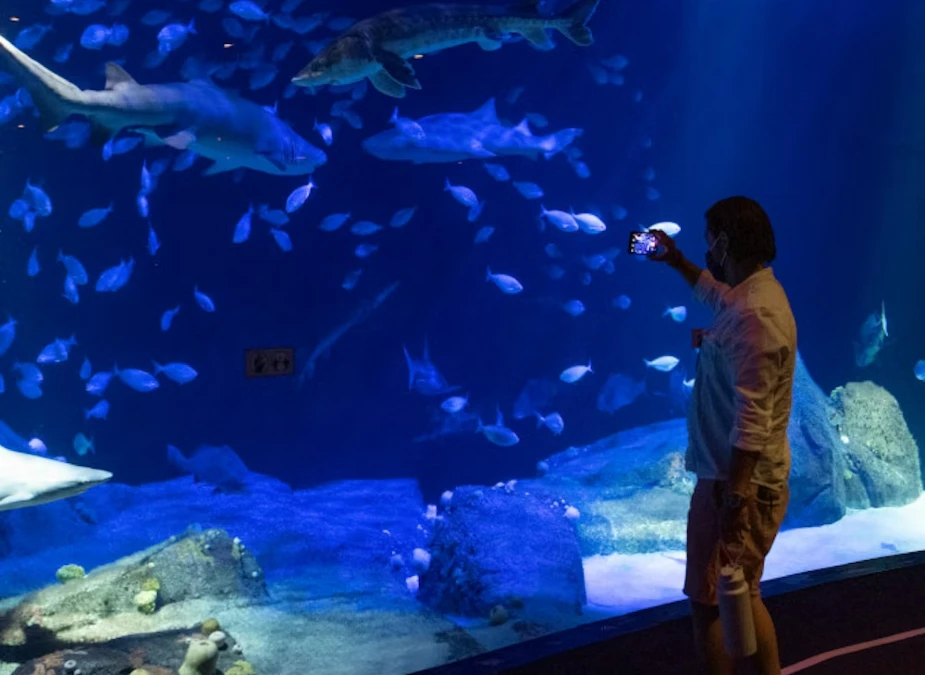 Get ready to explore the entire Aquarium with this ticket.
With this purchase, you get access to all animal exhibits.
Visitors can watch and learn about various aquatic animals from around the world.
Watch the scheduled feeding sessions and get an opportunity to interact with animals.
Visitors can watch Aquatheater Shows and have an immersive experience there.
Please be aware that availability and schedule could be affected by bad weather, capacity restrictions, mechanical problems, or any other issues.
The tour is not guided. You can explore the aquarium at your own pace.
You can get admission by pay-what-you-wish on Wednesday afternoons.
Ticket Prices:
Adult Ticket (13+ years): US$33
Child Ticket (3 to 12 years): US$28
Infant Ticket (up to 2 years): Free
Save time & money! Buy New York CityPass and visit 5 iconic attractions of NY like the Empire State Building, 9/11 Memorial and Museum, Guggenheim Museum, and many more. Book now and get up to 40% discount!
Combo tickets
With combo tickets for the New York Aquarium and other attractions, you get attractive discounts!
Take a look at the combos available.
Bronx Zoo + New York Aquarium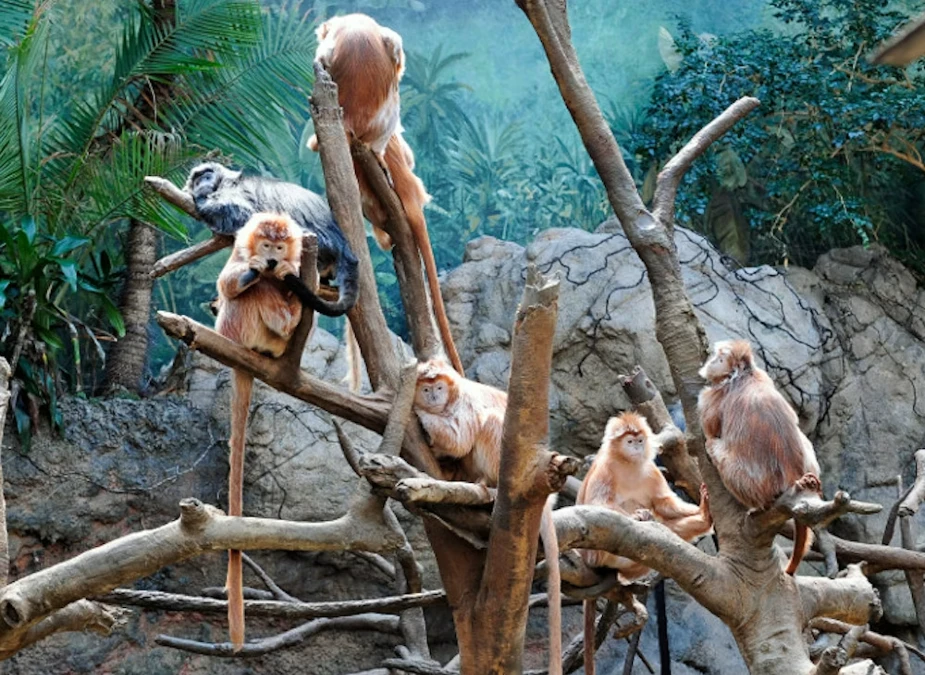 You can enjoy the Bronx Zoo and the New York Aquarium with this combo ticket.
The Bronx Zoo is one of the biggest urban zoos in America, with a breathtaking variety of 600 animal species from around the globe.
With your ticket, you have unrestricted access to all of the zoo's attractions, including the Butterfly Garden, Children's Zoo, and JungleWorld.
Enjoy the thrill of fascinating rides and attractions, such as the Nature Trek, Bug Carousel, and Zoo Shuttle.
If you buy the tickets individually, they will cost you US$64. Since this is a combo, you pay only US$57 and save US$7 on every ticket.
New York Aquarium + Edge Hudson Yards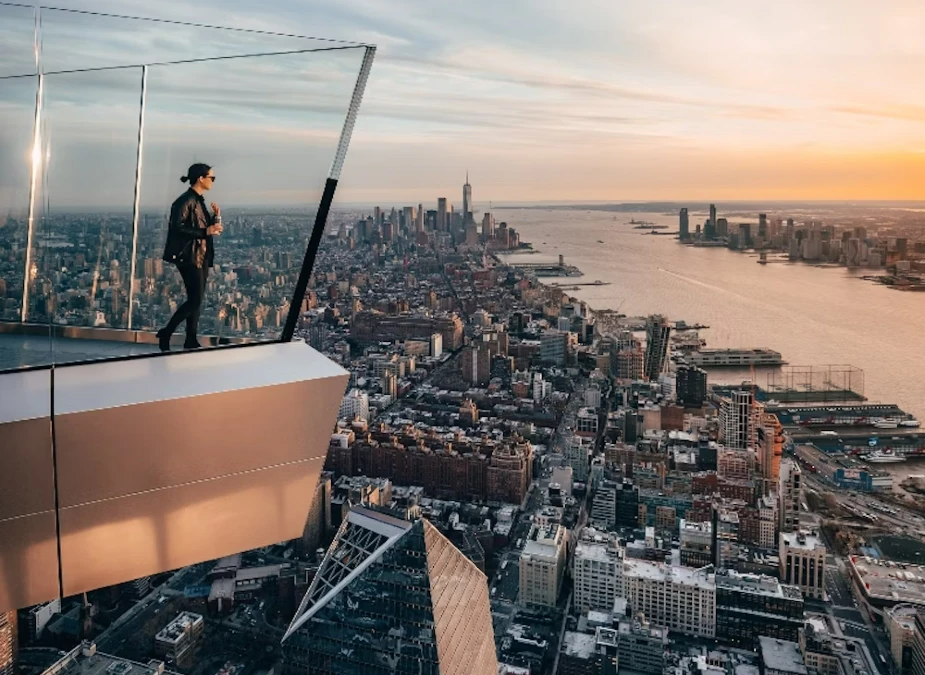 With this combo ticket, you also get access to Edge at Hudson Yards, which allows timed entrance to the highest sky deck in the Western Hemisphere.
Enjoy breathtaking views from the glass floor, angled glass walls, skyline steps, and eastern points.
You also get a complimentary digital souvenir photo on your tour.
The combo ticket also grants entry to the aquarium, all animal exhibits, interactive feedings, animal interactions in the Playquarium, and touch pools.
Buying the tickets individually will cost you US$78, but since this is a combo, you pay only US$70 and save US$8 on every ticket.
MoMA + New York Aquarium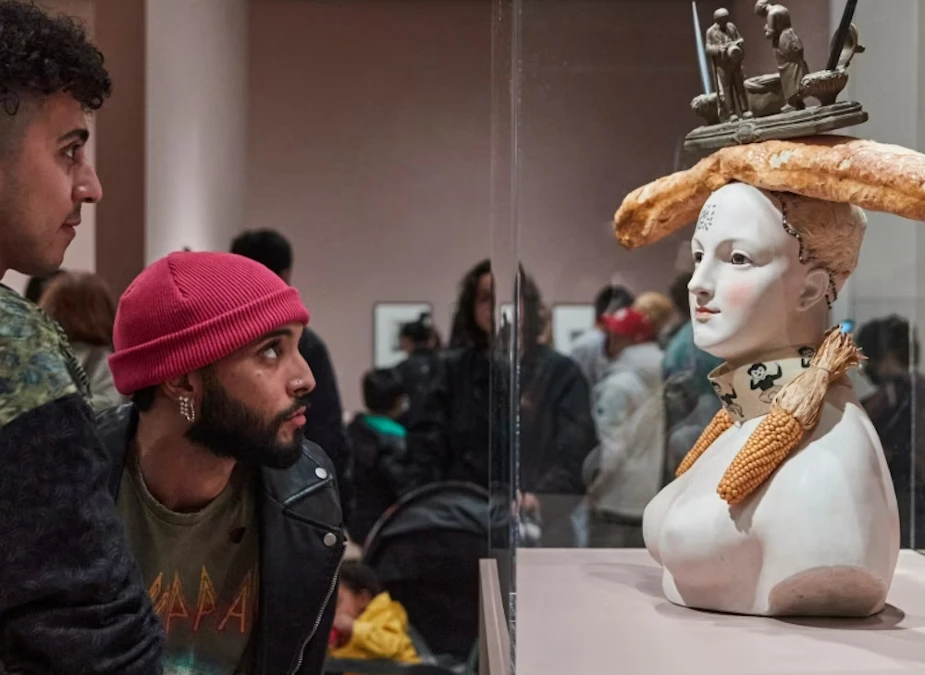 With an entry ticket to The Museum of Modern Art (MoMA), you may fully immerse yourself in the world of art.
With access to MoMA PS1, you get 14 days to see more than 200,000 pieces of modern and contemporary art, including special exhibitions.
Use a free audio tour on your own device to improve your experience.
Along with this, also book tickets to the Aquarium in New York City.
The ticket enables you to dive in and explore the astounding range of aquatic life for an underwater adventure.
Take advantage of the Playquarium and touch pools, as well as animal interactions and interactive feedings.
If you buy the tickets individually, they will cost you US$55, but since this is a combo you pay only US$49 and save US$6 on every ticket.
New York Aquarium + Luna Park Coney Island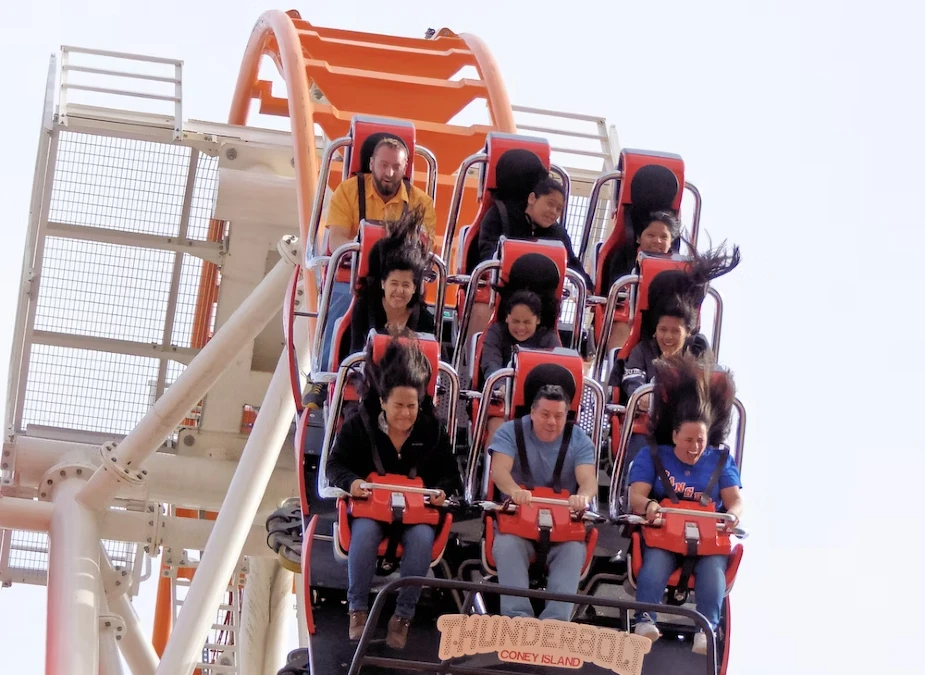 Enjoy Luna Park's attractions in Coney Island with this ticket.
Enter the well-known amusement park and seaside destination in New York City, which features rides including the Cyclone roller coaster, the B&B Carousel, and a thrilling trip on the Slingshot.
If you buy the tickets individually, they will cost you US$95, but since this is a combo you pay only US$85 and save US$10 on every ticket.
LEGOLAND New York + New York Aquarium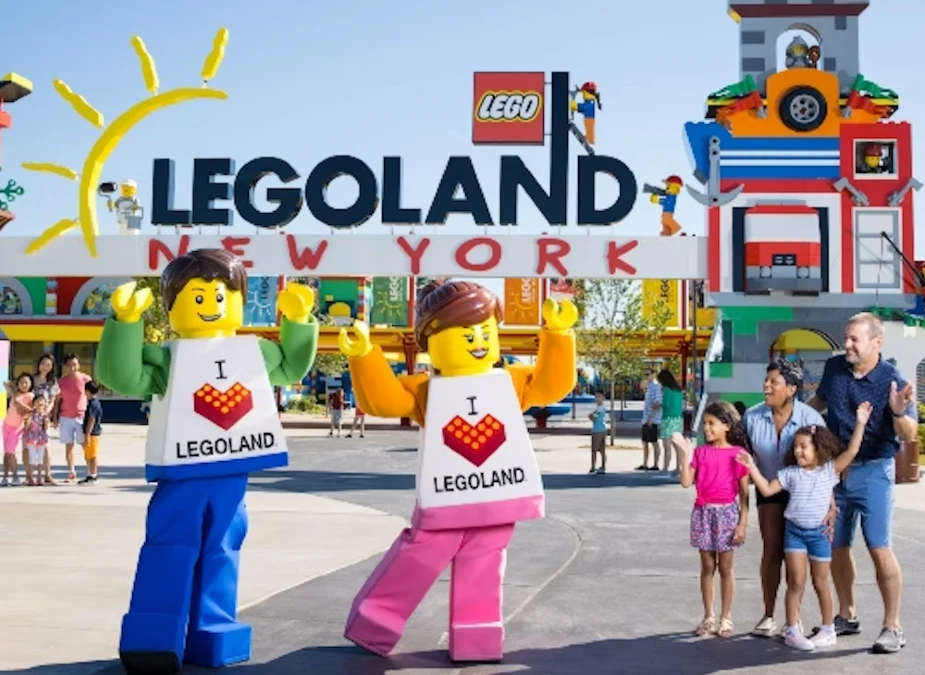 For a day of endless fun, get your general admission ticket to LEGOLAND New York Resort.
Experience the awesomeness of LEGOLAND with one-day access to the resort in Goshen.
Enjoy thrilling rides, interactive attractions, and imaginative LEGO experiences.
If you buy the tickets individually, they will cost you US$114, but since this is a combo you pay only US$102 and save US$12 on every ticket.
---
---
Visiting hours
The operating hours for the New York City Aquarium vary throughout the year.
The aquarium opens daily at 10 am, but the closing time differs depending on the season.
From April to the end of May, the aquarium closes at 5 pm, with the last entry at 4 pm.
From June to the first week of September, the aquarium closes at 6 pm, with the last entry at 5 pm.
From September to November beginning, the aquarium opens at 10 am with the last entry at 4 pm. The aquarium closes at 5 pm during this period.
Finally, from November beginning to the end of March, the aquarium closes at 4.30 pm, with the last entry at 3.30 pm.
Best time to visit New York Aquarium
The best time to visit the New York Aquarium is as soon as it opens at 10 am.
Once you enter, you can explore the aquarium for as long as you want without any restrictions.
How long does the tour take?
A visitor might take anywhere between an hour to two hours.
You can take as long as you want, as the tickets are not timed, and you can enjoy the different exhibits in the New York Aquarium.
How to go to New York Aquarium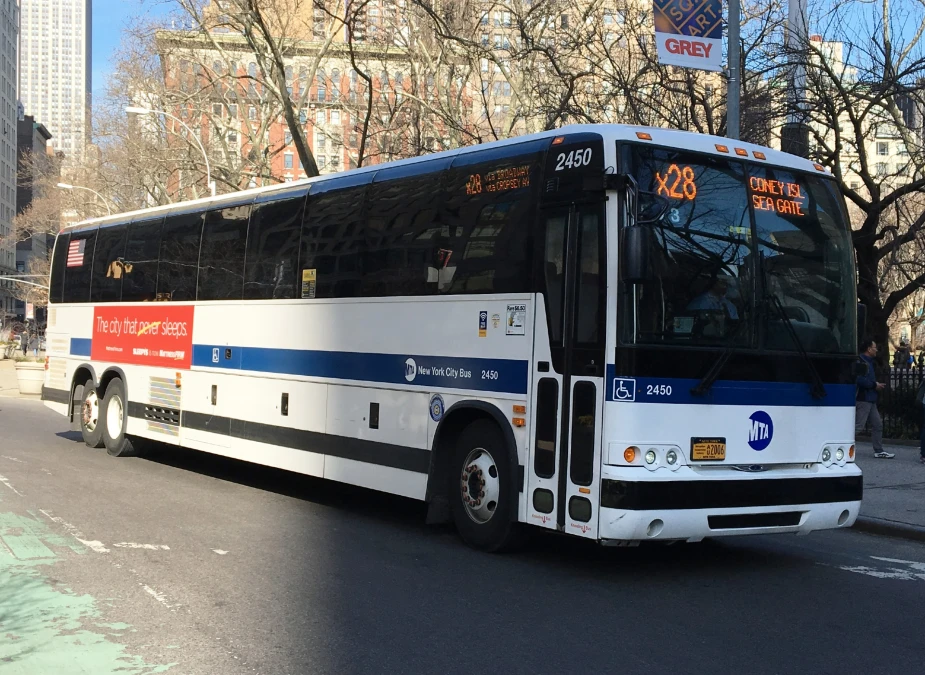 New York City Aquarium is located in Coney Island.
Address: 602 Surf Ave, Brooklyn, NY 11224, United States Get Directions
You can either drive to the aquarium or take public transport.
By Subway
You can take the F or Q subway and get off at West 8 Street-New York Aquarium.
From there, it is an eight-minute walk to the aquarium.
By Bus
You can take the B36, X28, or X38 and get off at Surf Av/W 25 St.
From there, it is a 20-minute walk.
By Car
You can either rent a cab or drive to the Aquarium.
Launch Google Maps on your phone and get started!
Don't worry about parking. There are numerous parking spots around the Aquarium.
New York Aquarium Exhibits
There are numerous exhibits in the New York Aquarium that are truly amazing!
Spineless
Observe the intriguing world of organisms without spines, including the Pacific octopus, moon jellies, and zombie worms.
These wonderful creatures are extremely important to the health of our seas.
Discover the significance of these spineless species by getting a closer look at them.
Ocean Wonders: Sharks
Explore the amazing marine species that live in the waters close to the Coney Island Boardwalk, including sharks, rays, and sea turtles.
Learn more about the variety of these amazing animals' habitats.
Aquatheater
See the entertaining show demonstrating the unique relationship between sea lions and their trainers.
Learn how these clever creatures interact with their trainers.
PlayQuarium
Through a bilingual exhibit, little ones may go on an adventure while exploring the kelp forest, coral reef, and sandy shore.
At the Touch Pool, you can take on the forms of sharks, sardines, or whales and interact with aquatic creatures firsthand.
Sea Cliffs
Immerse yourself in the outdoor display Sea Cliffs, where you may take in the cooling ocean breeze and observe sea lions, harbor seals, penguins, and sea otters.
Get up close to these fascinating animals to better understand them.
Conservation Hall
Explore the varied aquatic ecosystems by taking a stroll through the expansive halls of Conservation Hall.
The colorful coral reefs and fascinating clownfish are not to be missed.
Learn about the conservation initiatives being carried out by WCS scientists.
New York Aquarium Map
Bringing a map with you or downloading one to your phone is always beneficial.
The map will make your tour easier, and you can manage your time effectively and efficiently.
The map includes directions to restaurants, restrooms, and the park's tourist attractions.
FAQs about the New York Aquarium
How long can one stay in the Aquarium?
You're welcome to stay as long as you like once you're here. We anticipate the typical visit to last between two hours.
Is there a locker room at the Aquarium in New York?
There is no locker room at the aquarium.
What can we do for lunch at the Aquarium of New York? 
You can take advantage of the Food Truck on the Plaza's quick-serve menu. 
Can you click photos at the New York Aquarium? 
Private photography without a flash is permitted.
Sources
# Nyaquarium.com
# Wikipedia.org
# Tripadvisor.com

The travel specialists at TheBetterVacation.com use only high-quality sources while researching & writing their articles. We make every attempt to keep our content current, reliable and trustworthy.
Popular attractions in New York