The number of days needed to explore Amsterdam depends on your interests, pace, and the kind of memories you want to create during your holiday in the Dutch capital.
Three to four days are usually sufficient for a first-time visitor to explore the main attractions and get a feel for the city.
However, if you want to enjoy an elaborate vacation, exploring the city more thoroughly, including its neighborhoods, museums, hidden gems, and local experiences, you may want to allocate five to seven days.
If you plan on taking day trips to nearby towns and attractions or have specific interests, such as attending cultural events or exploring the food scene, you may want to spend even more time in Amsterdam.
Most tourists visiting Amsterdam spend four to five days exploring and taking in Dutch culture.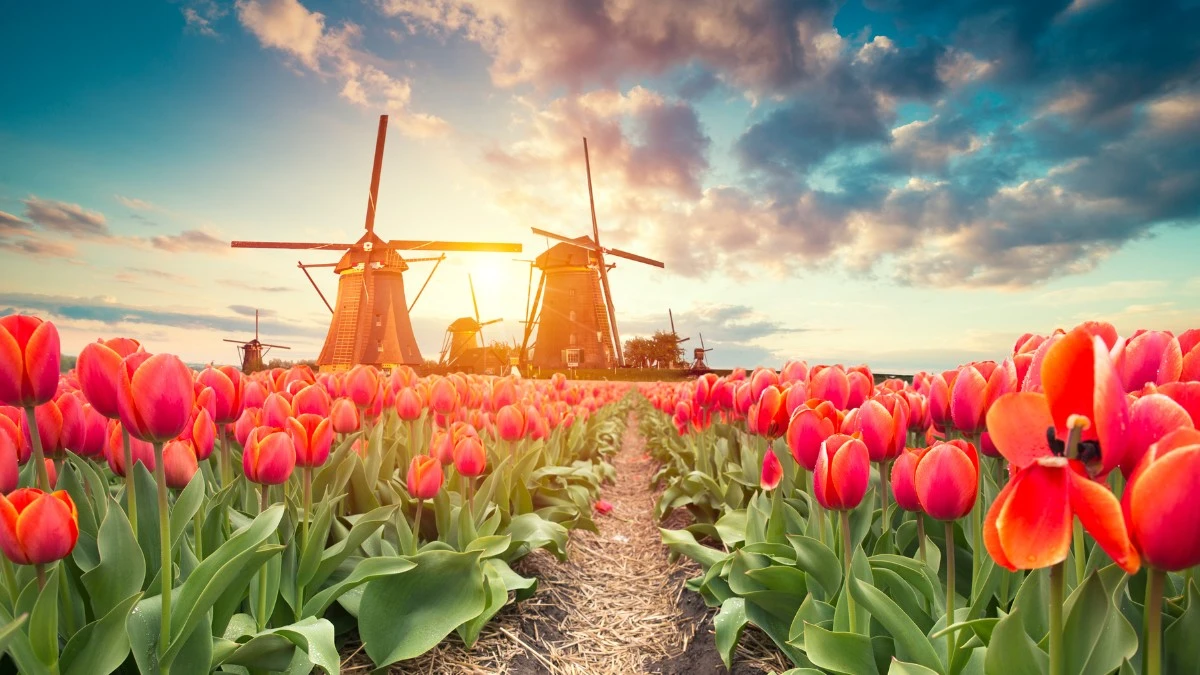 Here is a detailed 5-day itinerary for exploring Amsterdam:
Day 1: Arrival and Orientation
Arrive in Amsterdam and check into your accommodation.
Start with a walk around Dam Square, the city's historical center.
Visit the Royal Palace and the National Monument.
Explore the Red Light District (De Wallen) and see the Oude Kerk.
Take a canal cruise for an introduction to the city from the water.
Wander through the Jordaan neighborhood, filled with charming canals and streets.
Have dinner at a local restaurant and enjoy some traditional Dutch cuisine. Or visit FoodHallen in Amsterdam.
GVB Amsterdam is the best way to navigate the city quickly, easily, and cost-effectively. If you are in the city for over two days, we recommend buying GVB Public Transport Ticket.
Day 2: Museums and Vondelpark
Visit the Anne Frank House in the morning (book tickets in advance).
Head to the Museum Quarter and choose between the Rijksmuseum, Van Gogh Museum, and Stedelijk Museum based on your interests.
Enjoy lunch at a nearby cafe or restaurant.
Spend the afternoon relaxing at Vondelpark, rent a bike, or stroll along the paths.
Visit the nearby House of Bols for a cocktail experience or the Heineken Experience for a brewery tour.
Have dinner in the Museum Quarter or explore other dining options in the city.
Planning a holiday in Amsterdam? Read about the city's weather, coffee shops, Foodhallen, taxis, parking, restaurants, pancakes, Museumplein, and the light festival.
Day 3: History, Flowers, and Culture
Start your day with a visit to the historic Begijnhof.
Explore the Bloemenmarkt (Flower Market) and shop for souvenirs.
Visit either the Dutch Resistance Museum or the Rembrandt House Museum.
Enjoy lunch in a cozy cafe or restaurant.
Discover the NEMO Science Museum, an interactive museum for all ages.
Take a leisurely walk through the picturesque De Pijp neighborhood.
End your day with dinner at a local restaurant or explore Amsterdam's nightlife.
Recommended Reading
– Couple things to do in Amsterdam
– Kids activities in Amsterdam
– Free things to do in Amsterdam
Day 4: Day Trip
Take a day trip to a nearby destination like Zaanse Schans, Volendam, Marken, or Haarlem. Each offers unique attractions and a taste of traditional Dutch culture.
Visit the windmills, museums, and historical sites in your chosen destination.
Sample local cuisine and shop for souvenirs.
Return to Amsterdam and relax for the evening or continue exploring the city.
If you are in Amsterdam for a shorter period, check out our itinerary recommendation for a 1-day, 2-day, or 3-day visit.
Start your day at the Artis Royal Zoo or the Hortus Botanicus if you're interested in nature and wildlife.
Visit a lesser-known museum like the Tropenmuseum, the Museum of Bags and Purses, or the Museum Ons' Lieve Heer op Solder.
Explore the Oud-West or Oost neighborhoods for a more local experience.
Have lunch at a cafe or restaurant in one of the local neighborhoods.
In the afternoon, rent a bike and explore Amsterdam like a local, discovering hidden parks, squares, and picturesque streets.
Enjoy your final dinner at a unique or highly-rated restaurant as a farewell to the city.
Feel free to modify the itinerary based on your interests and preferences.
This plan is designed to give you a comprehensive experience of Amsterdam, including its major attractions, museums, neighborhoods, and nearby destinations.
Popular attractions in Amsterdam