Summit One Vanderbilt is a towering skyscraper nestled in bustling Manhattan town.
This observation deck is not just a platform for guests to gaze at the city from the top but also a playful space where everyone can dance to the chords of art and technology.
Since the opening of One Vanderbilt Summit, it has amassed huge popularity giving a tough fight to New York's other observation decks like the Top of the Rock, Empire State Building, and The Edge.
But is Summit One Vanderbilt really worth a visit?
In this article, we shall discuss whether the Summit is worth the hype it has gained and if you should book your tickets for this amusing attraction.
Top Summit One Vanderbilt Tickets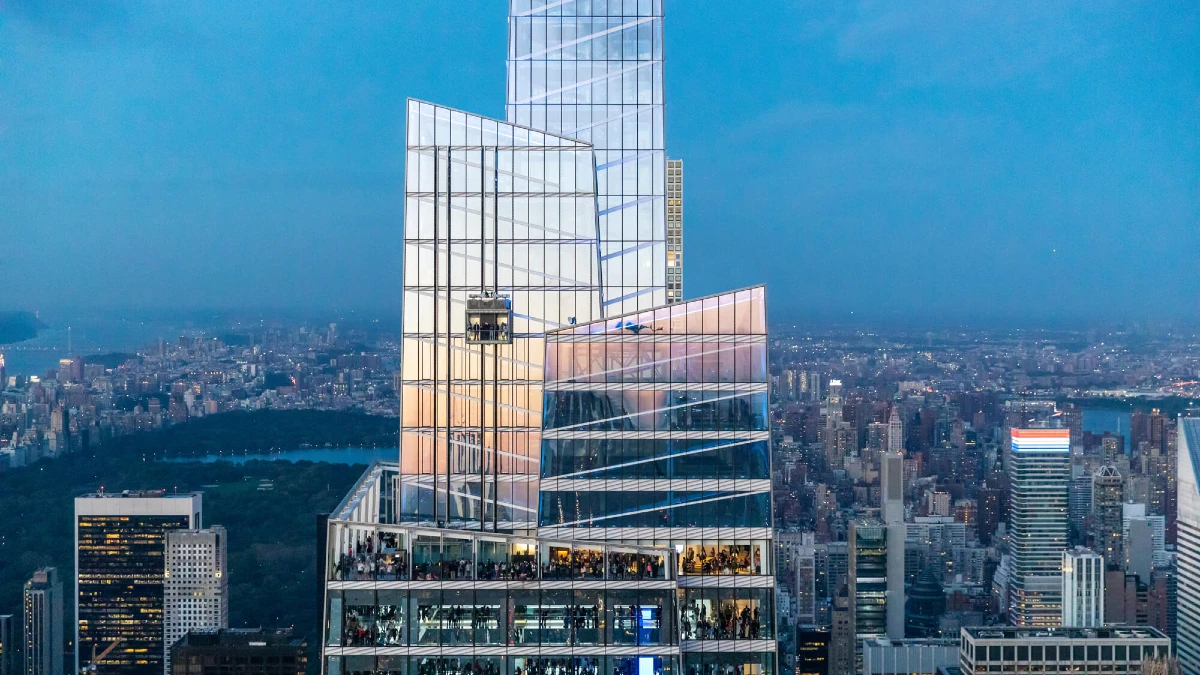 Six reasons why Summit One Vanderbilt is worth it
Here are six reasons why Summit One Vanderbilt is worth visiting.
1. You can enjoy breathtaking views
Vanderbilt One Summit is nearly 1400 feet high, and the view you get from the top is astounding.
Guests can catch glimpses of iconic sites like the Statue of Liberty, Central Park, the Empire State Building, and many more!
Summit One Vanderbilt at night transforms into a mesmerizing sanctuary amidst the city lights, showcasing the breathtaking charm of New York.
2. You get an immersive experience
The all-glass observation deck, art installations in Reflect, Ascent glass elevator, Skybox Levitation, and digital display in Unity all create a congenial and captivating experience.
You'll encounter surprises as you move from one room to another at Summit One Vanderbilt Observation deck!
3. You get access to sky-high Restobar
Tucked on the 93rd floor of the Summit Vanderbilt building is a beautiful Restobar called Après.
This restaurant caters to every appetite, regardless of how big or small, and offers indoor and outdoor spaces to enjoy meals and drinks.
From sandwiches and salads to coffee and beer, you have a lot of options to choose from.
Learn more about Restaurants in Summit One Vanderbilt and Restaurants near Summit One Vanderbilt.
---
---
4. You can purchase discounted tickets
Summit One Vanderbilt tickets are available at a discount for members of the United States Armed Forces, New Yorkers, and children (six to 12 years).
You can book your tickets to Summit here.
Visit the top five attractions of New York and Summit One Vanderbilt with New York CityPass, which is time-saving and value for money.
5. You are allowed to stay as long as you want
Tickets to Summit are not timed, and hence you can be on the observation deck till whatever time you want.
But let us tell you, you'll encounter a large crowd and hence you may step out within two hours.
6. You get the flexibility to pick a time slot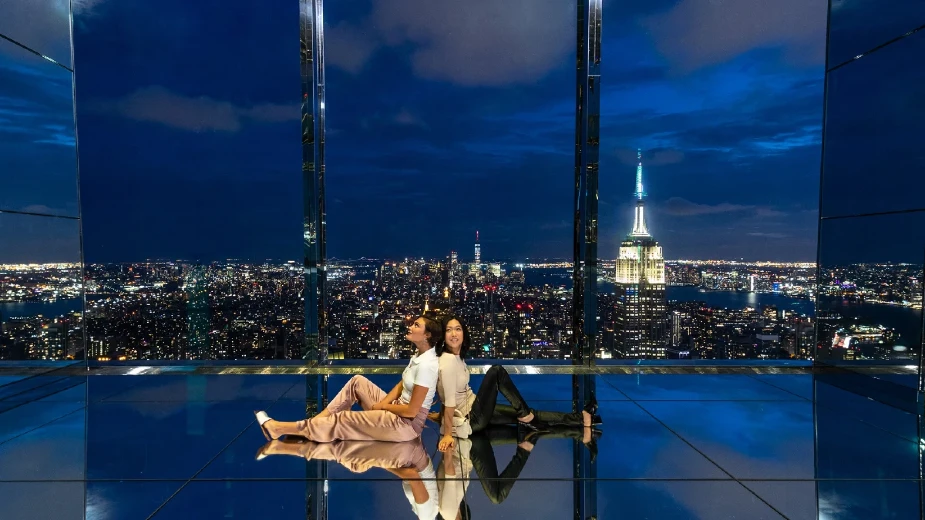 Planning a tour at your pace and getting the upper hand in selecting the date and time of your visit can be better.
While booking tickets for Summit One Vanderbilt, you can pick a time slot that fits your schedule.
However, we suggest you pick a time slot of 4.30 pm as it lets you enjoy the sunset and nighttime views from the observatory.
During the sunset, the sky, washed in red, orange, and yellows, is a treat for the eyes to watch, and the shimmering sky at night is very romantic and enchanting.
Wondering which observation deck is better, Summit One Vanderbilt, The Edge, Empire State Building, or Top of the Rock? Go through our recommended readings and learn why Summit One Vanderbilt is the best!
Recommended Reading
# Summit One Vanderbilt vs The Edge
# Summit One Vanderbilt or One World Observatory
# Summit One Vanderbilt or Empire State Building
# Summit One Vanderbilt or Top of the Rock
What we recommend
From the above discussion, it is clear that Summit One Vanderbilt lives up to every expectation and is a must-visit whether you're a local or an international tourist.
At this observatory, you'll feel like you're floating in the sky and feel a sense of freedom.
Only when you gaze down from the observation deck will you realize that we are a minuscule part of this big world.
So click here to book your ticket now and prepare for an enthralling Summit One Vanderbilt tour.