Summit One Vanderbilt and Top of the Rock are Manhattan's most visited skyscrapers.
Both the observatories attract large crowds every day, and hence visitors keep contemplating which observation deck to visit.
In this article, we'll compare Summit One Vanderbilt and Top of the Rock and help you make a decision you won't ever regret!

Top Summit One Vanderbilt or Top of the Rock Tickets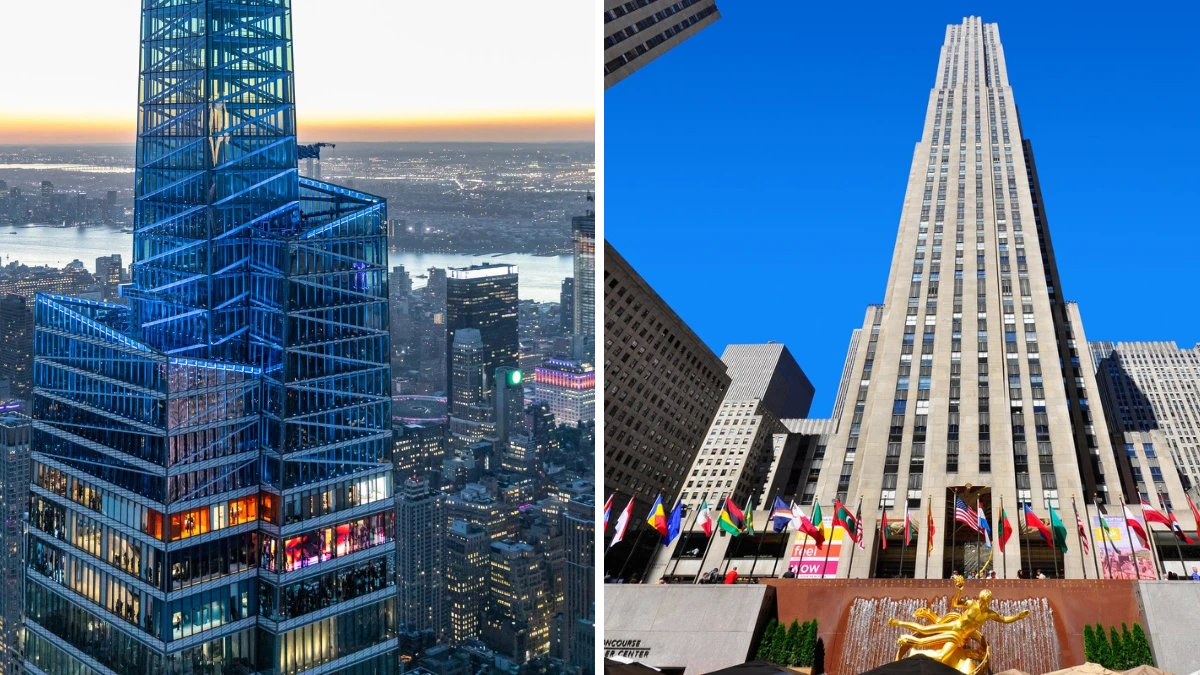 Comparison of Summit One Vanderbilt and Top of the Rock
Here is the comparison of Summit One Vanderbilt with Top of the Rock based on their height, experience, view, duration of stay, and many more.
Height of the observation deck
The Top of the Rock is almost 850 feet high, featuring three observation decks on the 67th floor, 69th floor, and 70th floor.
While the Summit One Vanderbilt observation deck is nearly 1400 feet high and spread across three levels, including phenomenal spaces like Transcendence 1 and Transcendence 2, Reflect, Levitation, Unity, and Affinity.
Experience on the deck
In addition to the three observation decks, Top of the Rock has six stunning masterpieces which are a must-see.
Check out the three-story chandelier known as Joie, a famous Swarvoski masterpiece.
The Radiance Wall and other Swarvoski can also be seen in Top of the Rock.
Visit the Breezeway chamber, famed Beam Walk, and Mezzanine Exhibit before going back to the observatory.
To satiate their appetites, visitors can also visit the Channel Gardens, the Rink at Rockefeller Centre, the Rainbow Room, Ribbon Sushi Bar, and Brasserie Ruhlmann.
The Summit One Vanderbilt experience is beyond words as you not just gaze at the city view from the observation decks but also see the beautiful play of art and technology.
The silver orbs in Affinity, Clouds installations in Reflect, the elevator ride in Ascent, and photo opportunities in Levitation Skybox create an enthralling and enriching experience.
At every level, you find something new and interesting.
View from the observation deck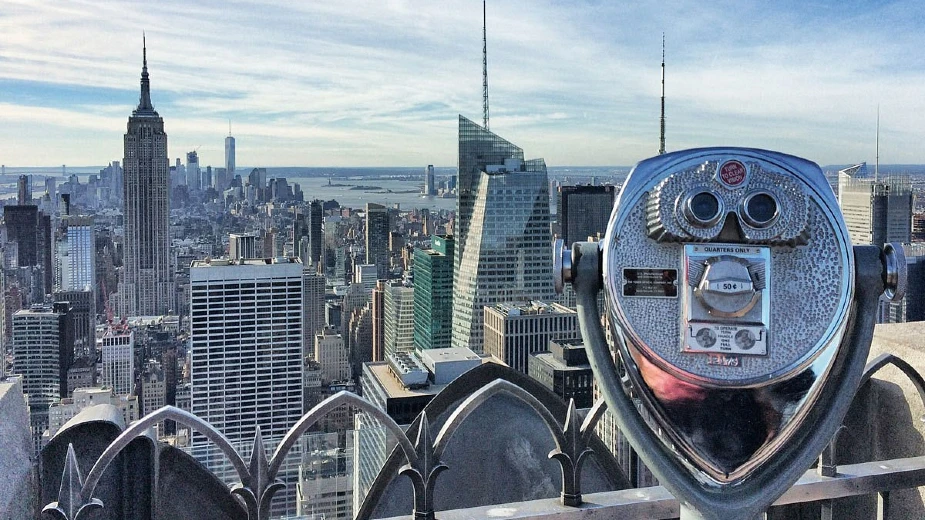 From the Top of the Rock, catch glimpses of the Empire State Building, Central Park, and the Hudson River.
From One Summit Vanderbilt captures sights of iconic landmarks of NYC like the Empire State Building and the Chrysler Building, the United Nations Building, One World Observatory, and Central Park.
Summit One Vanderbilt at night transforms into a mesmerizing sanctuary amidst the city lights, showcasing the breathtaking charm of New York.
Cost of tickets
The standard entry ticket to Top of the Rock costs US$44 per person and is valid for guests aged between 13 to 61.
Children aged six to 12 pay US$37 for the same ticket, while seniors over 61 pay a discounted price of US$42.
Ticket Prices for Summit One Vanderbilt cost US$46 for adults over 13 years for daytime visits and US$52 for night-time visits.
Children aged six to 12 years can get ticks at US$39 and US$46 for daytime and evening visits. Click here to buy Summit One Vanderbilt tickets!
For both attractions, kids up to five years get free admission.
Visit the top five attractions of New York and Summit One Vanderbilt with New York CityPass, which is time-saving and value for money.
Dining options available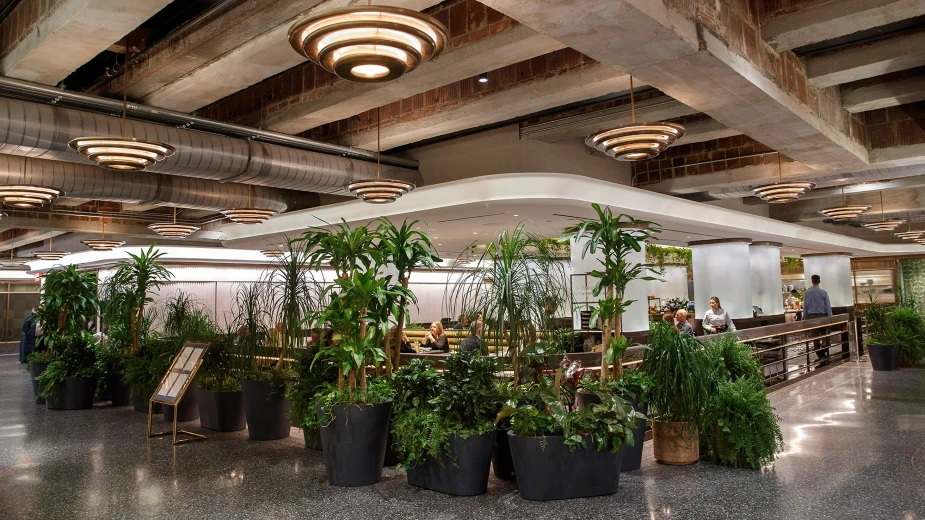 Summit One Vanderbilt has a retro bar called Aprés situated on the 93rd floor.
There is an outdoor terrace where visitors can stand and enjoy their drinks or nibbles.
There is no restaurant or bar at the Top of the Rock, but you can find a few at the Rockefeller Center. A full list can be viewed here.
Learn more about Restaurants in Summit One Vanderbilt and Restaurants near Summit One Vanderbilt.
Duration of stay
Usually, visitors wrap up their Top of the Rock tour within an hour, but this may extend depending on the crowd.
However, due to the crowds and activities like visiting the Levitation skybox, exploring the Reflect and Unity rooms, etc., Summit One Vanderbilt can take at least two hours.
Our recommendation
Consider visiting Top of the Rock if you want to see New York's skyline without dealing with the crowd much.
Also, you can wrap up your sightseeing from the observatory early, unlike at Summit, where most of your time will be spent going through security checks and long queues to enter the rooms.
But, if experience is what matters to you, then we suggest you book tickets for Summit One Vanderbilt.
This observatory is a brilliant example of a perfect blend of modern art and technology and the Affnity, Reflect, and Levitation spaces are proof of this.
The Summit is much taller than the Top of the Rock, so you can expect a more breathtaking view.
However, whichever observatory you decide to go to, make sure you book tickets online and in advance for a much more relaxed experience.
Recommended Reading
# Is Summit One Vanderbilt worth it?
# Summit One Vanderbilt vs The Edge
# Summit One Vanderbilt or One World Observatory
# Summit One Vanderbilt or Empire State Building