"What should we visit, Summit One Vanderbilt or One World Observatory" is a common question among locals and tourists when planning to visit observation decks in NY.
Both of these are New York's tallest skyscrapers giving visitors a one-in-a-million opportunity to immerse themselves in breathtaking views.
But we still have a lot to tell you about how these glass observatories differ from each other.
Though both the attractions offer similar panoramic views, the experience you draw is totally different.
This article aims to make your job easy by helping you pick between One Vanderbilt Summit and One World Observatory.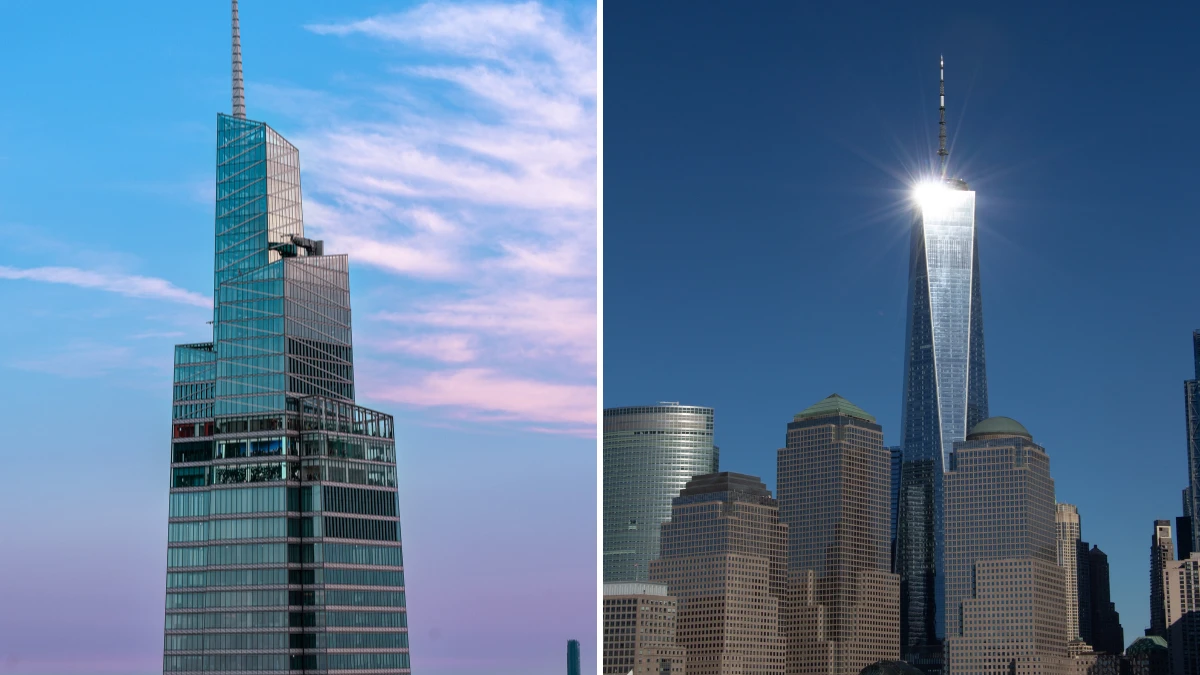 How to choose between Summit One Vanderbilt and One World Observatory?
Here are some parameters you can use to decide whether to go with Summit One Vanderbilt or One World Observatory.
– Height of the observation deck
– Experience on the deck
– View from the observation deck (Day and night view)
– Cost of tickets
– Dining options available
– Duration of stay
Height of the observation deck
The One World Observatory is a three-story observation deck, i.e. spread across three floors (100 to 102 floors), and takes guests nearly 1200 to 1300 feet high in the sky.
It is dubbed "Freedom of Tower" and is considered one of the tallest buildings in New York.
One Vanderbilt Summit is a three-level experience from the 91st to the 93rd floor, taking visitors nearly 1401 feet above.
Experience on the deck
The One World Observatory offers a mind-blowing experience.
As you enter the Skypod elevator, you will be transported up in the sky to the 102nd floor in less than a minute.
Your elevator journey is not ordinary, as you will be watching a short video about how Manhattan has undergone changes since the 1500s.
On reaching the top of the building, you'll feel like a bird!
The Summit One Vanderbilt takes you through different levels starting from the 91st floor, where guests can see Transcendence 1 (AIR), Reflect, and Affinity (AIR).
On the 92nd floor, they will witness Transcendence 2 (AIR), Levitation, and Unity (AIR), while on the 93rd floor Aprés. Ascent and Terrace.
Summit One Vanderbilt's observation deck has become the most trending skyscraper since its inception in 2021.
View from the observation deck
You can absorb aerial views of the Statue of Liberty, Brooklyn Bridge, New York Harbor & the 9/11 Memorial from One World Observatory.
From One Summit Vanderbilt, you can catch sights of the Empire State Building, the Chrysler Building, the United Nations Building, One World Observatory, and Central Park.
Both One World Observatory and Summit offer a fantastic experience at sunset and night, and we suggest you pick an evening time slot for the same.
Summit One Vanderbilt at night transforms into a mesmerizing sanctuary amidst the city lights, showcasing the breathtaking charm of New York.
Cost of tickets
The cost of tickets for One Summit Vanderbilt and One World Observatory is almost the same, but at the Summit, the ticket prices are different during the day and night.
Ticket Prices for Summit One Vanderbilt cost US$46 for adults over 13 years for daytime visits and US$52 for nighttime visits.
Children aged six to 12 can get tickets at US$39 and US$46 for daytime and evening visits, respectively. Click here to buy SUMMIT tickets!
The One World Observatory tickets are priced at US$48 for adults aged 13 to 64, while senior tickets (65+ years) cost US$46.
Children in the age group of six to 12 can get discounted tickets at US$41.
Kids up to five years of age get free admission.
Visit the top five attractions of New York and Summit One Vanderbilt with New York CityPass, which is time-saving and value for money.
Dining options available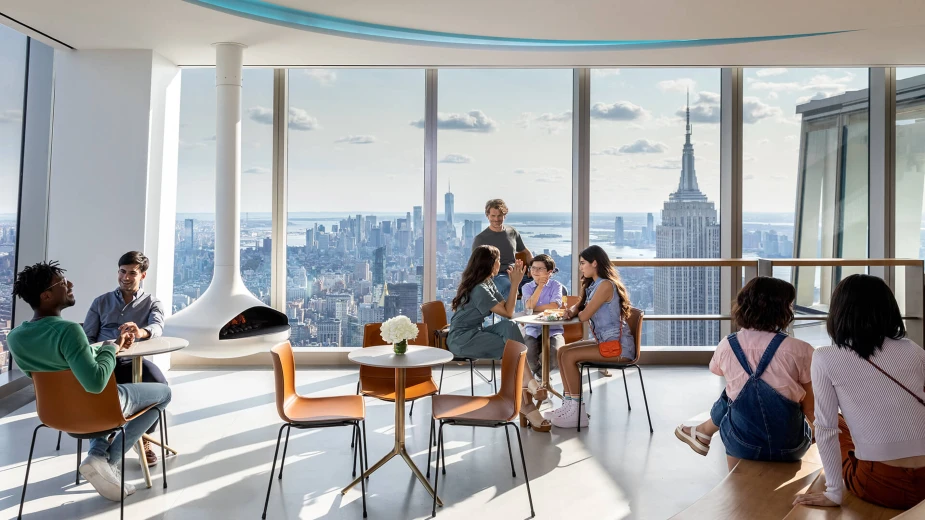 One World Observatory has a One Dine restaurant located on the 101st floor of One World Trade Center.
Aprés is a restaurant cum bar at Summit One Vanderbilt on the 93rd level.
Both restaurants offer an amazing dining experience adding new flavors to your plates.
But unlike One Dine, Aprés has an outdoor terrace where guests can stand and have their drinks or snacks.
Learn more about Restaurants in Summit One Vanderbilt and Restaurants near Summit One Vanderbilt.
Duration of stay
The One World Observatory takes an hour and a half to explore completely.
While Summit takes two to three hours on average owing to the crowd and experiences (like getting into Levitation skybox, visiting Reflect and Unity rooms, etc.).
Our recommendation
One World Observatory can be a good-to-go option if you wish to see more in less time or experience more at less cost.
The Horizon Grid featuring Voices and the Foundations Room at the observatory are truly amusing.
But Summit One Vanderbilt provides a much more immersive experience.
At all three levels of the building, you will get unique, unbeatable experiences.
Whether the views through the glass decks and windows, the elevator experience, or the food, everything at the Summit is simply fantastic.
However, whichever observatory you decide to go to, make sure you book tickets online and in advance for a much more relaxed experience.
Recommended Reading
# Is Summit One Vanderbilt worth it?
# Summit One Vanderbilt vs The Edge
# Summit One Vanderbilt or Empire State Building
# Summit One Vanderbilt or Top of the Rock