Are you planning to go to Summit One Vanderbilt but confused about whether to book a day ticket or a night ticket?
Then fret not! We'll help you decide and make the most of your upcoming visit.
Top Summit One Vanderbilt at night Tickets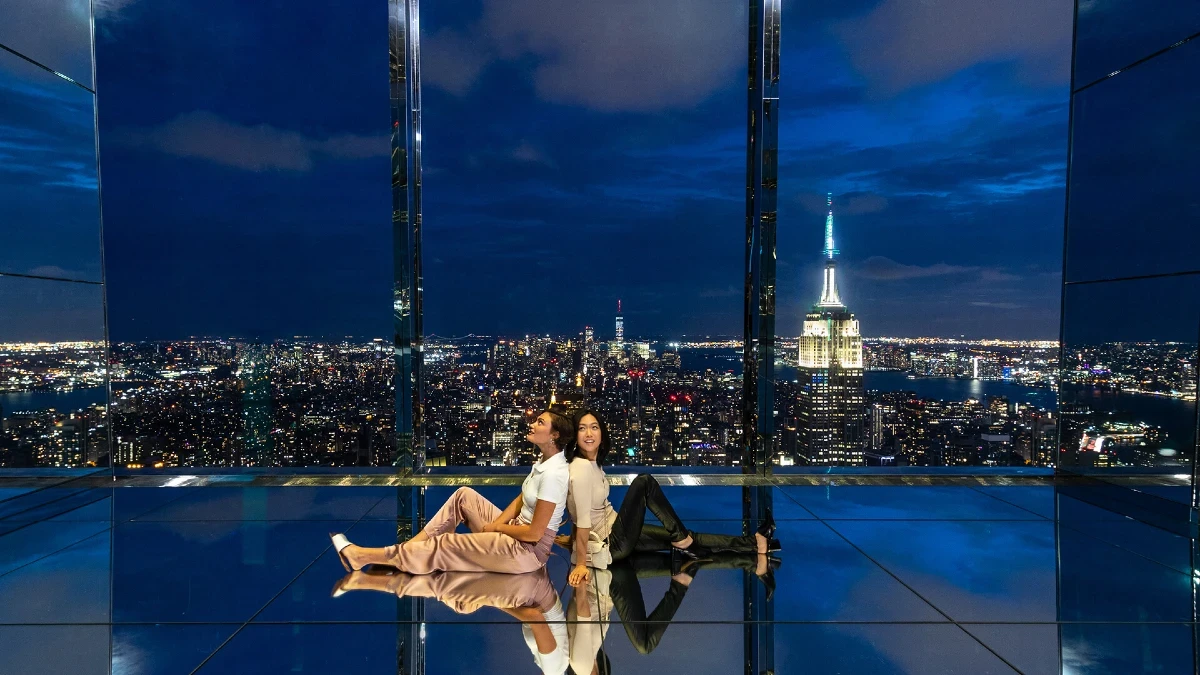 Five reasons why you should visit Summit One Vanderbilt at night
Here we list reasons why you should go to the SUMMIT at night.
1. You get incredible views
New York looks all the more beautiful at night, and the ground below your feet looks like an endless sky studded with thousands of lit-up buildings appearing no less than twinkling stars.
So book your tickets now!
Summit One Vanderbilt's observation deck has become the most trending skyscraper since its inception in 2021.
---
---
2. You enjoy a much cooler atmosphere
In the afternoon, guests tend to stay inside the building to avoid the hot weather outside and hence eliminate the option of going to the outdoor terrace.
But we would never want you to give up exploring that part of the attraction for which you've paid and suggest you go at night.
At night the weather is cool, and spending time on the outdoor terrace with a drink in your hand, soaking the city view before your eyes, and the intimacy of wind brushing your hair is worth experiencing.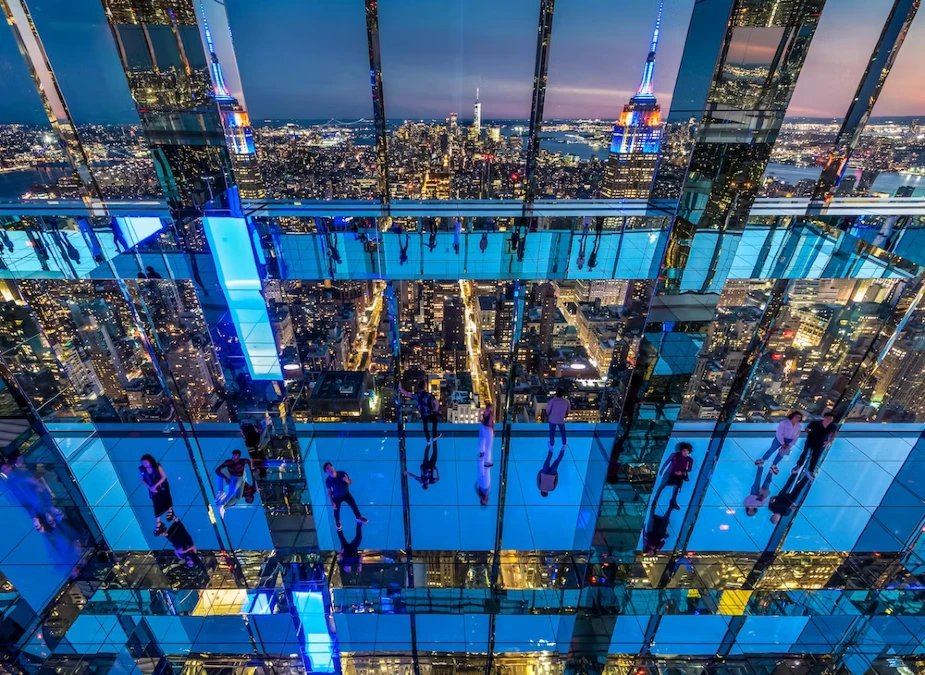 3. You can avoid sun glare
During morning and afternoon, the sunshine lights up the city, and from the top of One Vanderbilt Summit, you can relish clear and picture-perfect views.
But at this time, you may experience sun glare inside the glass building or glass boxes, which may hurt your eyes if you don't wear sunglasses.
So why give so much pain to your eyes? Book your night tickets to Summit One Vanderbilt!
Learn more about Restaurants in Summit One Vanderbilt and Restaurants near Summit One Vanderbilt.
4. You can dodge the crowd
Nobody likes to be surrounded by so many visitors, which affects your pace, eats up time, and disturbs your photos. Right?
Summit One Vanderbilt in New York is most crowded from 4.30 pm to 8.30 pm, and we would never recommend you go at this time of the day (though you may enjoy the sunset view).
Instead, pick up a night time slot when booking tickets to experience a much more relaxing tour.
5. You can propose to your partner
Level up your love by taking your partner through three levels of the SUMMIT and propose to them at the observation deck.
Imagine you slipping a ring through your partner's finger in glass enclosures or on a terrace with a stunning background behind the glass. Trust us, this is more romantic than it sounds. 
Recommended Reading
# Is Summit One Vanderbilt worth it?
# Summit One Vanderbilt vs The Edge
# Summit One Vanderbilt or One World Observatory
# Summit One Vanderbilt or Empire State Building
# Summit One Vanderbilt or Top of the Rock
Visit the top five attractions of New York and Summit One Vanderbilt with New York CityPass, which is time-saving and value for money.