Summit One Vanderbilt and Empire State Building are the most visited and extremely popular observatories.
Both of these Manhattaon's pearls are tough competitors when it comes to winning the title of the "Best observation deck in NYC."
The scenic views, immersive exhibits, and enriching experience you draw here are truly impressive.
Thinking which is better – Summit One Vanderbilt or Empire State Building?
In this article, we will compare Summit One Vanderbilt and Empire State Building on several parameters that will help you arrive at the best conclusion.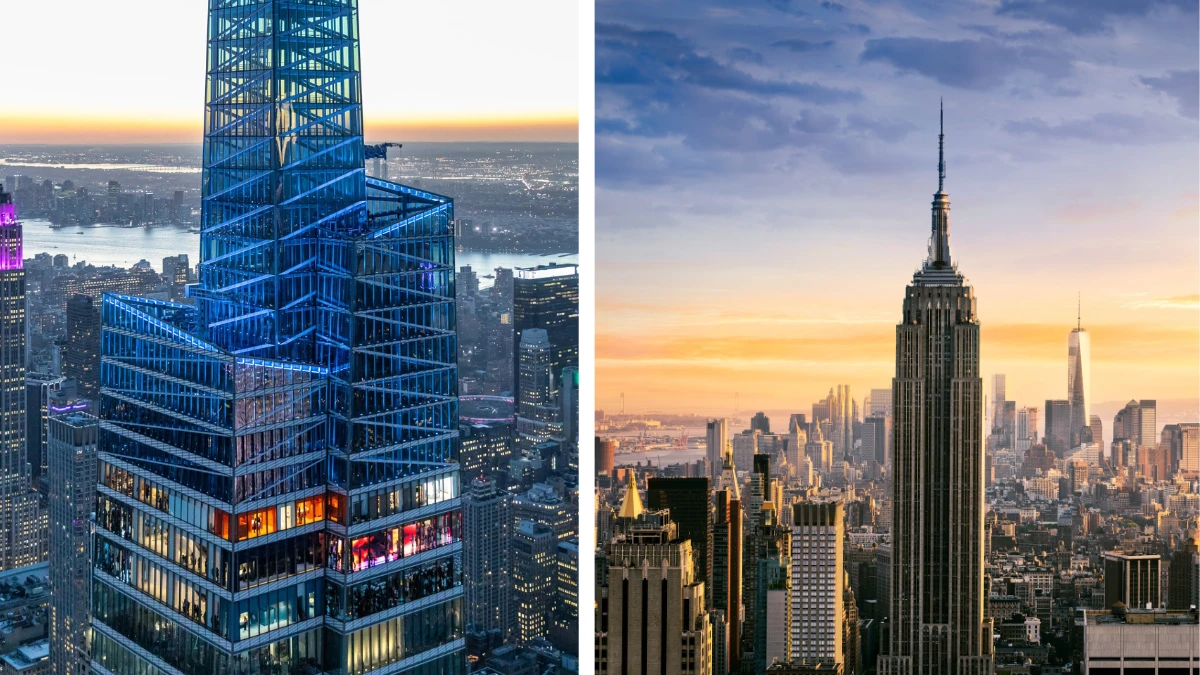 Comparison of Summit One Vanderbilt and Empire State Building
Here is the comparison of Summit One Vanderbilt and the Empire State Building with respect to their height, experience, view, duration of stay, and many more.
Height of the observation deck
The Empire State Building stands 1454 feet high and has two observation decks, one on the 86th and the second on the 102nd floor.
While the Summit One Vanderbilt observation deck is 1401 feet high featuring amazing observation decks, galleries, and elevators across three floors.
Experience on the deck
At the Empire State Building, guests will be transported to the observation deck on the 86th floor (almost 1050 feet high) via the Otis elevator within a few seconds.
On this main deck, you can see the hustle and bustle of New Jersey, Pennsylvania, Connecticut, Massachusetts, and Delaware.
From here, you further go up in a glass elevator to the 102nd floor (1250 feet high), featuring an enclosed observation deck.
There is also a narrow and vertigo-inducing observation deck with a knee-high parapet on the 103rd floor with limited access to only VIP guests.
The Summit One Vanderbilt experience is beyond words as you not just gaze at the city view from the observation decks but also see the beautiful play of art and technology.
The silver orbs in Affinity, Clouds installations in Reflect, the elevator ride in Ascent, and photo opportunities in Levitation Skybox create an enthralling and enriching experience.
At every level, you find something new and interesting.
View from the observation deck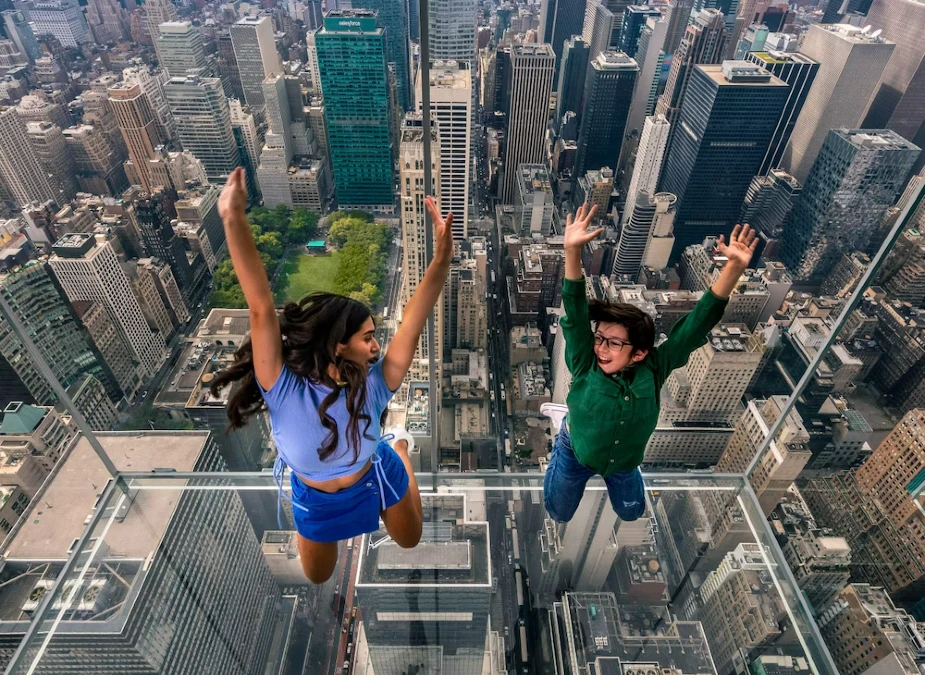 The view from both observation decks is truly stunning!
From the Empire State Building, you get a panoramic view of cities and sites up to 80 miles away.
You can see many iconic buildings, from the Statue of Liberty and Rockefeller Center to Central Park, Time Square, One World Trade Center, and the Chrysler Building.
You can see similar sites from One Summit Vanderbilt, including Empire State Building and the Chrysler Building, the United Nations Building, One World Observatory, and Central Park.
Summit One Vanderbilt at night transforms into a mesmerizing sanctuary amidst the city lights, showcasing the breathtaking charm of New York.
Cost of tickets
Ticket Prices for Summit One Vanderbilt cost US$46 for adults over 13 years for daytime visits and US$52 for night-time visits.
Children aged six to 12 can get ticks at US$39 and US$46 for daytime and evening visits.
Remember, you need a different ticket for the 86th floor and 102nd floors of the Empire State Building, and you can choose between a standard ticket and an express ticket.
You can buy an online ticket to access the 86th floor and upgrade your ticket at an additional fee on-site to access the 102nd floor.
Standard Empire State Building tickets are priced at US$48 for adults aged 13 to 61 years, while senior tickets (62+ years) cost US$46.
Children's tickets are discounted and priced at US$42.
An Express Ticket for Empire State Building costs US$87 for all guests above six years.
Visit the top five attractions of New York and Summit One Vanderbilt with New York CityPass, which is time-saving and value for money.
Dining options available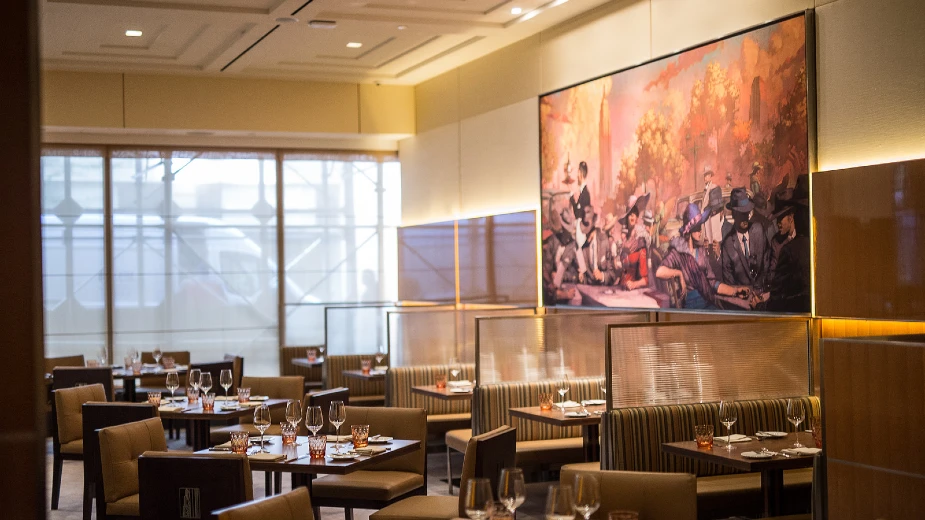 On the 93rd floor of Summit One Vanderbilt, there is a Restrobar called Aprés.
It has an outdoor terrace where visitors can stand and enjoy their drinks or nibbles.
The 86th and 102nd floor of the Empire State Building does not have restaurant or food and beverage kiosks.
However, on the main concourse at the lobby level, numerous food options are available.
Learn more about Restaurants in Summit One Vanderbilt and Restaurants near Summit One Vanderbilt.
Duration of stay
The Empire State Building takes an hour and a half to cover both observation decks.
While Summit can take a little longer, say two to three hours, due to the crowds and activities such as entering the Levitation skybox, touring the Reflect and Unity rooms, etc.
Our recommendation
If you just wish to enjoy the NY skyline from the top and get an immersive experience, consider visiting Summit One Vanderbilt.
The Summit ranks high in terms of its magnificent architecture, brilliant use of technology, and design of elevators and observation decks.
Plus, the amenities like restaurants and gift shops make Summit much more accessible than the ESB.
But you can choose the Empire State Building for the traditional, historical experience.
In addition to the observatories on the 86th and 102nd floors, the attraction features a wide variety of historical artifacts regarding the structure.
Also, while the Summit is open till 12 midnight, the ESB is open to the public till 1 am allowing you to stay for a longer time.
However, whichever observatory you decide to go to, make sure you book tickets online and in advance for a much more relaxed experience.
Recommended Reading
# Is Summit One Vanderbilt worth it?
# Summit One Vanderbilt vs The Edge
# Summit One Vanderbilt or One World Observatory
# Summit One Vanderbilt or Top of the Rock