People often ask – What is the best time to visit Disneyland Paris? When is the crowd the lowest? What is the best way to avoid long queues?
One can answer these questions only to a certain extent because there is nothing like 'low season' when it comes to Disneyland Paris.
You will see the park thronged by thousands of visitors almost every day.
In this article, we share everything you must know about Disneyland Paris ride wait times and how to avoid them.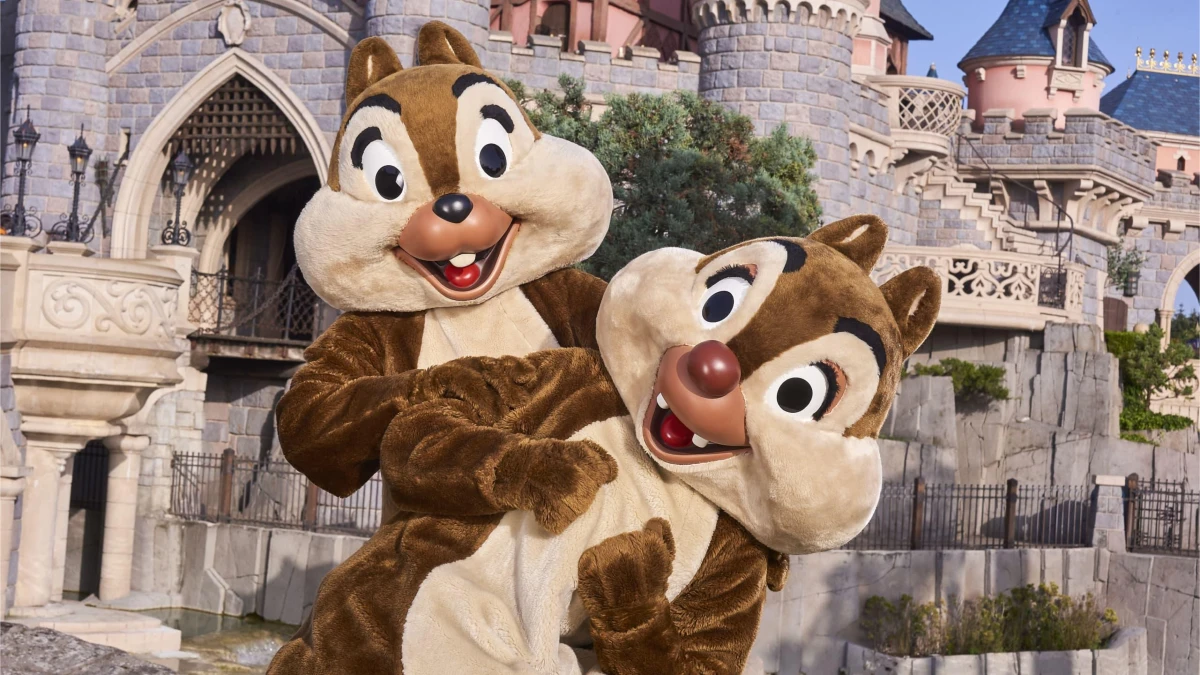 Average crowd level by month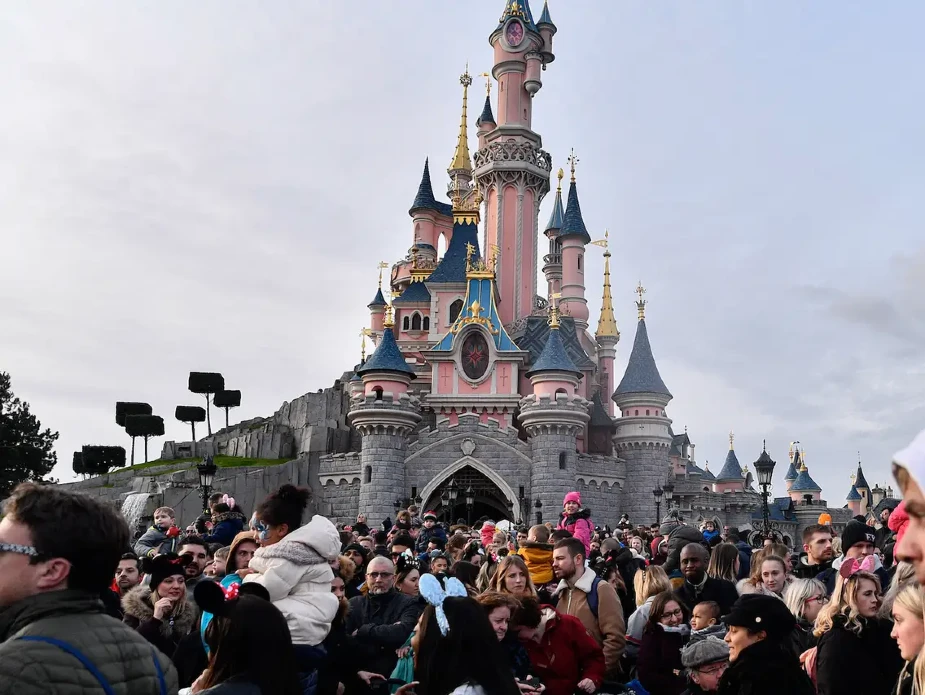 At Disneyland Paris, the peak season is from April to August – the crowd starts increasing by April, peaks in July, and slowly dwindles in August.
During these months, you'll witness a lot of activity and the hustle and bustle at the park – weekdays and weekends look almost the same.
If you are visiting during the peak months, it is better to get Disneyland Paris Fast Pass, which gives you one-time easy access to each ride, attraction, and show.
If cost isn't a concern and you want the best experience at the theme park, this VIP Fast Pass is the best option.
March, September, and October are the shoulder season, which means the crowd starts to thin gradually, reducing the ride waiting period.
During the shoulder months, weekdays are relatively easy, but weekends are full.
Because of Halloween, October, which was quiet earlier, has become a little boisterous.
December again experiences a high footfall of visitors (as much as in March) because it is Christmas month, and Disneyland Paris holds great surprises for all.
January, February, and November get the minimum visitors as, during this time, it gets chilly, overturning the vibe at the park.
Also, during these months, there is hardly any festival to celebrate, so fewer visitors show up.
If you visit during the off-season, you can do the rides as often as possible without waiting in any queues.
Still undecided?
If you are unsure how many days you will be at the theme park, check out everything about Disneyland's two-day tickets and one-day tickets
---
---
Average waiting by day of the week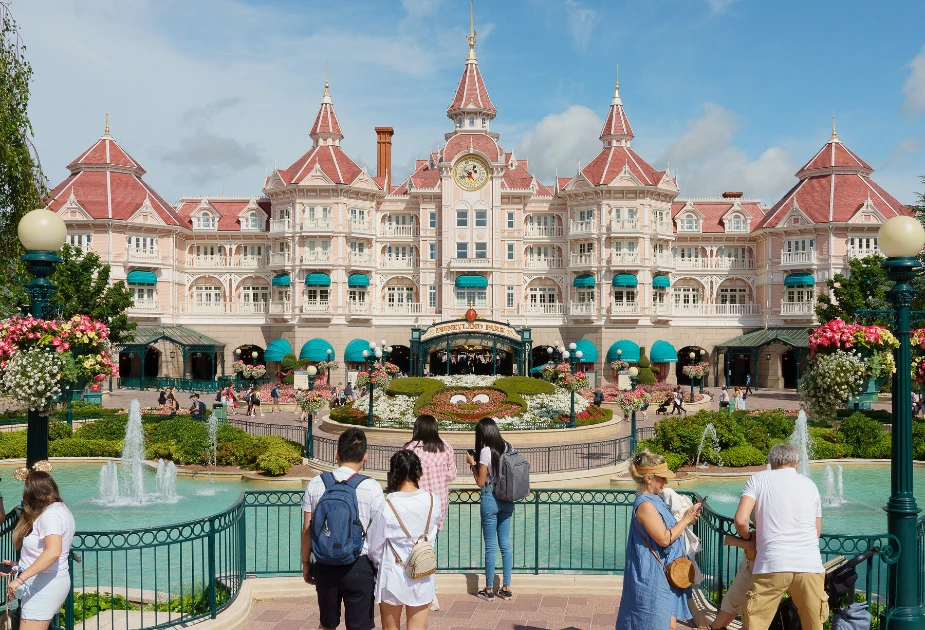 During the week, Disneyland Paris tends to be a little more crowded on Mondays and Fridays than on Tuesdays and Thursdays.
On Wednesdays, the crowds can soar compared to Tuesdays and Thursdays since, in France, some schools have either half working days or a full day off on Wednesdays.
On these lean days, average waiting times are around 30 minutes.
Saturday and Sunday are the busiest days, with the longest queues in front of almost every ride and an average waiting time of 30 to 90 minutes depending on the ride.
Note: Before you visit the theme park, it is better to know about the rides at Disneyland in Paris and the height restrictions in place.
---
---
Average queue time by ride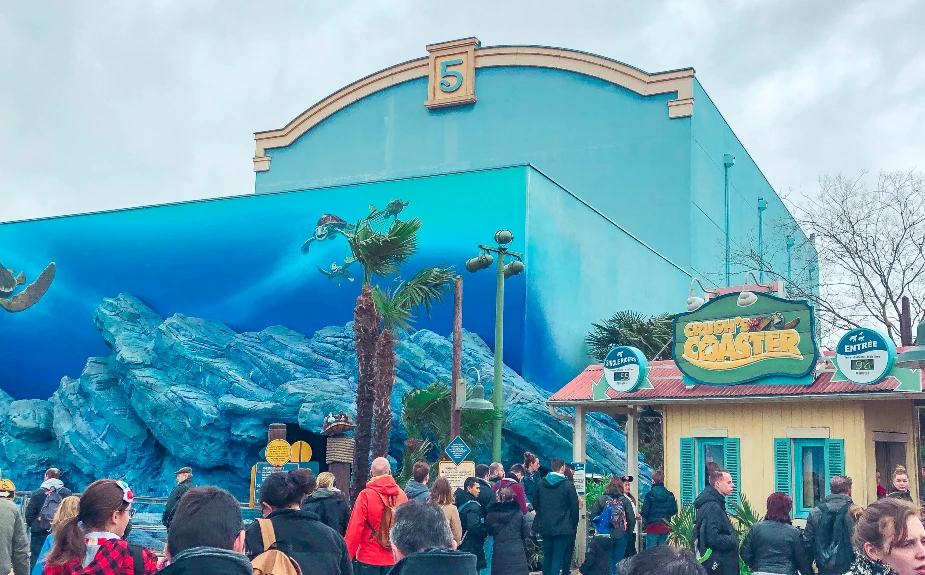 When you are aware of the average waiting time for the rides at Disneyland Paris, you can plan your day better.
Being aware of the time it may take helps you decide whether you'd need to purchase Fast Pass Disneyland Paris.
The queue size and waiting period vary from ride to ride, day to day, and month to month.
Very long waiting time of ~ 90 minutes
Some rides, especially the big thrill rides, are the most loved and ridden at Disneyland Paris, with a waiting period of almost 1.5 hours.
– Big Thunder Mountain
– Crush's Coaster
– Dumbo the Flying Elephant
– Peter Pan's Flight
– Princess Pavilion (there are usually the longest wait times here)
– Ratatouille
– RC Racer
– Autopia
– Toy Soldiers Parachute Drop
Long waiting time of ~ 60 minutes
Some attractions at Disneyland Paris that are appealing and adventurous have a waiting period of around one hour on many days.
– Buzz Lightyear Laser Blast
– Cars – Four Wheels Rally (Cars Quatre Roues rally in French)
– Disneyland Railroad Main Street Station
– Hyperspace Mountain
– Indiana Jones and the Temple of Peril (Indiana Jones et le Temple du Peril in French)
– Orbitron – Machines Volantes
– Slinky Dog Zigzag Spin
– The Twilight Zone Tower of Terror
Average waiting time of ~ 30 minutes
Some rides at Disneyland Paris expect you to wait for at least 30 minutes, which is not considered that bad by most visitors.
– Snow White and The Seven Dwarfs (Blanche-Neige et les Sept Nains in French)
– Casey Jr. – The Little Circus Train (Le Carrousel de Lancelot in French)
– Pinocchio's Daring Journey (Les Voyages de Pinocchio in French)
– Flying Carpets Over Agrabah
– Phantom Manor
– Pirates of the Caribbean
– Star Tours
– Thunder Mesa Riverboat Landing
Short waiting time of ~ 10 minutes
Some attractions in Disneyland Paris and Walt Disney Studios Park have a very short waiting time, usually around 10 minutes.
– Alice's Curious Maze
– Horse-drawn streetcars
– It's a Small World
– Main Street Vehicles
– Storybook Land Canal Boats (Le Pays des Contes de Fées in French)
No waiting time
Don't want to wait in queues? Then let us tell you that Disneyland Paris has attractions with ZERO waiting times.
– Adventure Isle
– Fort Comstock
– Swiss Family Robinson Treehouse (La Cabane des Robinson in French)|
– The Mysteries of the Nautilus (Les Mystères du Nautilus in French)
– Aladdin's Enchanted Passage (Le Passage Enchanté d'Aladdin in French)
– Rustler Roundup Shootin Gallery
Passes at Disneyland Paris: Photo Pass and Standby Pass
---
---
Is Disneyland Paris worth it?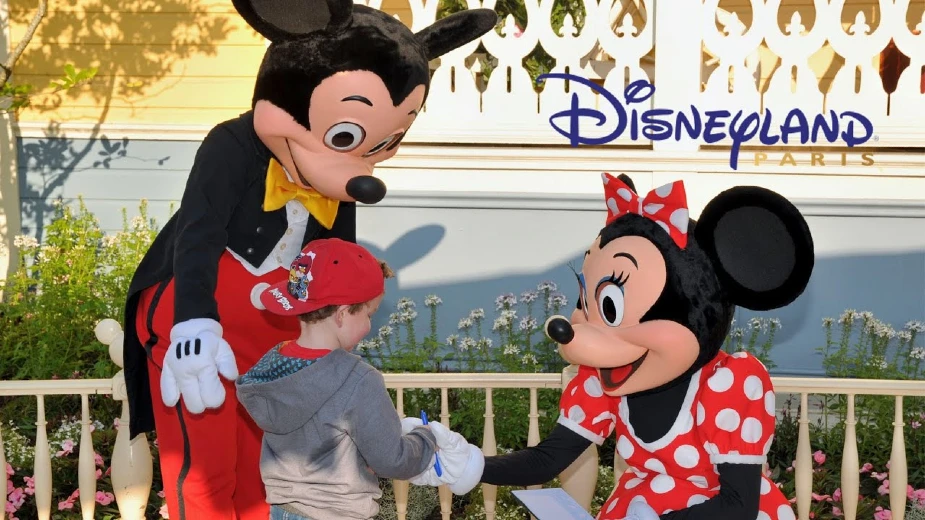 Despite long waiting periods, a visit to Disneyland Paris is worth it regardless of whether you're with family, friends, or your lover because it is the Pearl of Paris.
Wondering what makes Disneyland Paris worth it? Let us tell you why.
– It has beautiful castles, especially the Sleeping Beauty Castle, that make you feel like you've stepped into a fairyland beyond clouds.
– It has rides for visitors of all age groups.
– It runs a parade almost daily from 5.30 pm onwards, where you get a chance to see your favorite Disney character closely.
– It hosts shows both in the afternoon and at night to make you sing and bop along.
– During Halloween and Christmas, Disneyland Paris starts to prepare to throw a ball of fun and entertainment in the park for guests to enjoy.
Since the park has so much to treat you, you must arrive early and leave late to get the most out of your Disneyland Paris visit.
---
---
Tips to reduce wait times
Nobody loves to spend time waiting in long lines, but unfortunately, that's what happens at Disneyland Paris.
Visitors usually end up wasting a lot of time waiting in queues at the ticketing counter, at the gates, and at the rides and shows inside the theme park.
However, if you follow a few simple tricks, you can avoid high wait times and use that chance to explore more of the park.
Buy your tickets in advance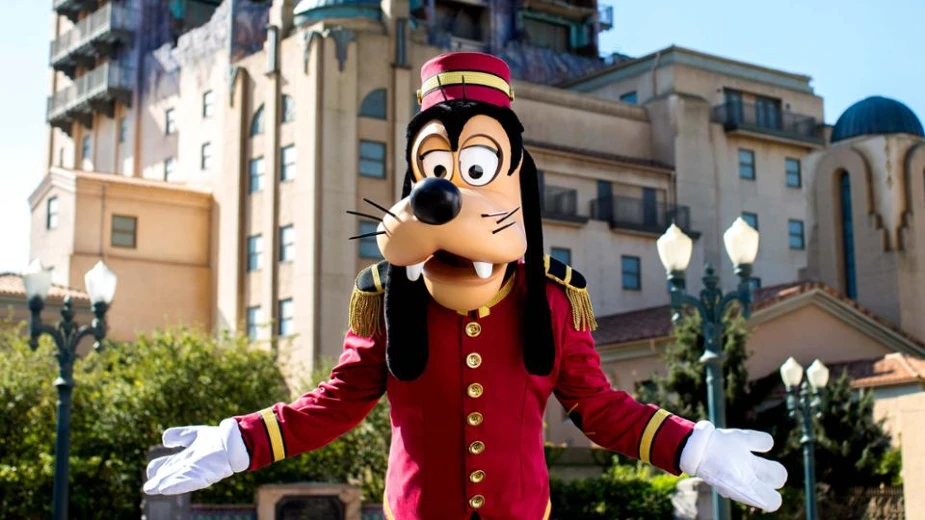 When you buy Disneyland Paris tickets online, you save time, energy, and money.
Flocks of people can be spotted at the ticket counters (and rides!), and getting a ticket for you and your loved ones is difficult if you have not planned your trip well in advance.
You can purchase a 1-day ticket, Multi-day entrance ticket, or 1-Day Flexible Ticket.
To avoid the hassle of traveling, book Disneyland Express Tickets and Shuttle Transport, Disneyland Paris Express Tickets for Train and Parks, or Disneyland Paris Ticket with Transfer from Paris.
Recommended Reading: Disneyland Paris packages
Buy Fast Pass
With a Disneyland Fast Pass you can skip long ride queues and make the best use of time.
A Fast Pass offers you convenience and comfort without compromising on fun.
Once you have your Fast Pass, you can do other things while you wait for your time slot– you can hog onto some lip-smacking food at the Disneyland Paris restaurants or explore the park.
When it's your time, return to the ride and go to the designated Fast Pass line.
Use Disneyland Paris mobile app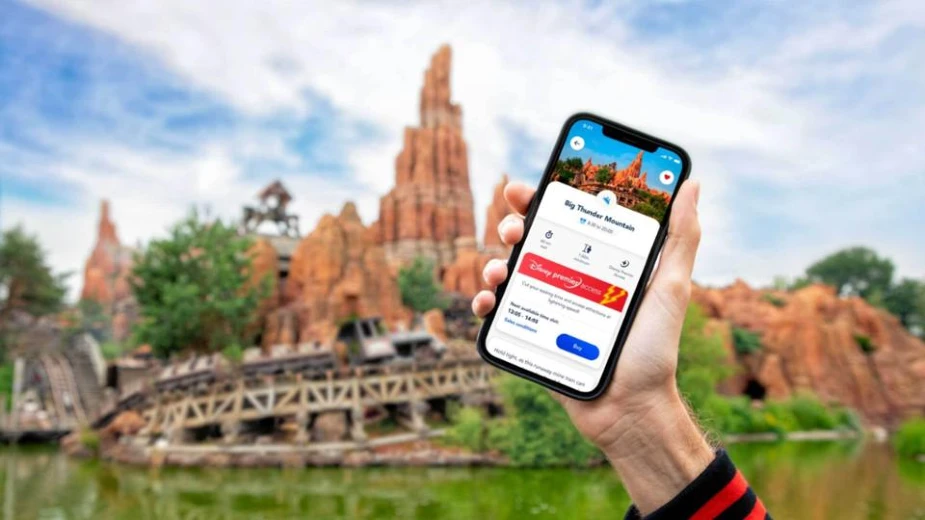 The Disneyland Pairs app is an excellent way to find upcoming shows, reserve a show time, check wait times, and find restaurants and shops in the park.
The mobile app is available for both iPhone and Android users.
How can Disneyland Paris mobile app be useful?
– Get quick alerts about waiting time
The Disneyland mobile app is a magic wand that allows you to plan your day and get the most in less.
On the mobile app, you can set alerts for your favorite rides and find out the waiting time at rides.
The alerts or reminders help you avoid waiting in the queue unnecessarily.
– Get into virtual queues
Disneyland Paris uses a Virtual Queue System to manage the crowd effectively.
Visitors can also use the Disneyland Paris app to reserve a spot in the Virtual Line.
However, the Virtual Line is available for selected attractions only.
The app sends you an alert when it's your time to ride, and you can head to the attraction entrance anytime within your reservation window.
Select the perfect day to visit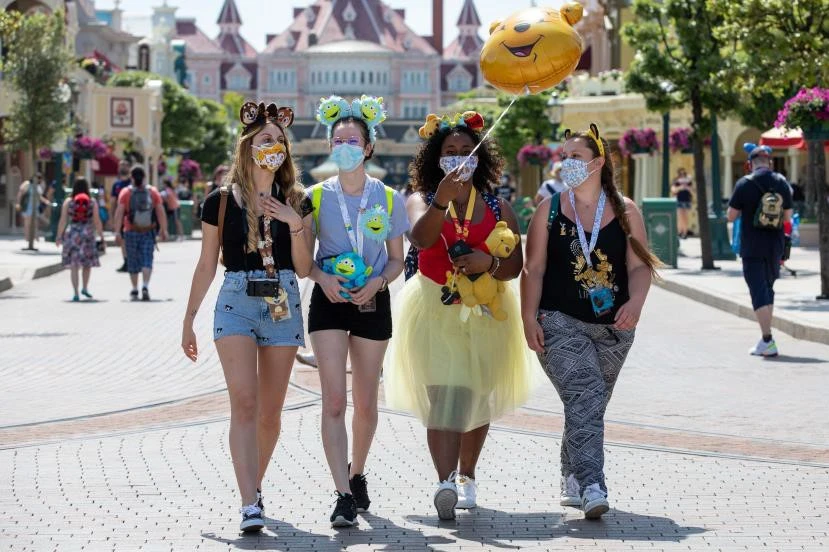 While all days at Disneyland Paris are good, some days are better.
During a weekday or fall, winter and spring, there are chances to encounter less crowd at the theme park.
If you want to avoid standing in lines, we recommend you not go during peak summer and public holidays.
Use the Single Riders line
If you're traveling alone or willing to split up from your friends, hop on the single rider queues.
This isn't available for all rides, but when available, it can save you a lot of time.
Here are attractions that offer single-rider line facilities-
| Ride | Park |
| --- | --- |
| Star Wars: Hyperspace Mountain | Disneyland Park |
| RC Racer | Walt Disney Park |
| Toy Soldiers Parachute Drop | Walt Disney Park |
| Crush's Coaster | Walt Disney Park |
| Ratatouille: The Adventure | Walt Disney Park |
Head for the big rides during the Parade
During the Parade, most visitors gather to catch glimpses of Disney heroes, princesses, and superwomen; hence the crowd at rides begins to taper off.
If rides are your top priority, you must utilize this opportunity by skipping the Parade and jumping on the rides.
Recommended Reading: Attractions at Disneyland Paris
Ask for Baby Switch or Rider Switch option
If two adults visit Disneyland Paris with a young child, there's no need to line up twice when you want to ride thrilling attractions.
The Baby Switch system, also referred to as the Rider Switch option can help parents traveling with their toddlers to enjoy the park to the fullest.
Disney's Baby Switch Service allows adults to queue once and take turns on the ride while the other one looks after the child.
Grab the Extra Magic Time
The best hack to avoid waiting at rides is to make use of Extra Magic Time.
Wondering what Extra Magic Time is? Well, this special tool sprinkles a little magic to your Disneyland Paris trip.
When you book a stay in a Magical Disney Hotel, you gain exclusive access to parts of the Disney Parks long before anyone else arrives, which means you can be the first to cuddle Mickey and Minnie.
---
---
Wrapping it up
Any day at Disneyland Paris is marvelous and magical!
When you're in a worldwide famous park, you should be prepared to wait and try to make the most of your visit.
The tips above can help you with a great way to plan and execute your day – you can hop from ride to ride or take a leisurely stroll.
But whatever you choose, we can assure you that you're going to have a gala time at Disneyland Paris.
Sources
# Dlpguide.com
# Queue-times.com
# Dein-dlrp.de
# Disneyland-paris.co

The travel specialists at TheBetterVacation.com use only high-quality sources while researching & writing their articles. We make every attempt to keep our content current, reliable and trustworthy.
Popular attractions in Paris

# Louvre Museum
# Eiffel Tower
# Arc de Triomphe
# Palace of Versailles
# Disneyland Paris
# Musee d'Orsay
# Centre Pompidou
# Notre Dame
# Paris Zoo
# Pantheon
# Sainte Chapelle
# Montparnasse Tower
# Picasso Museum
# Catacombs of Paris
# Opera Garnier
# Seine River Cruise
# Seine Dinner Cruise