Sea Life Aquarium Paris, in the heart of the city, is home to over 2,000 incredible sea creatures from all corners of the world.
It offers a variety of attractions for all visitors, including engaging animal experiences, exciting events, and a new Dive Adventure Trail.
The aquarium is divided into nine zones and lets you embark on an unforgettable marine adventure.
Read on to learn all you need to know before booking tickets for the Sea Life Aquarium Paris.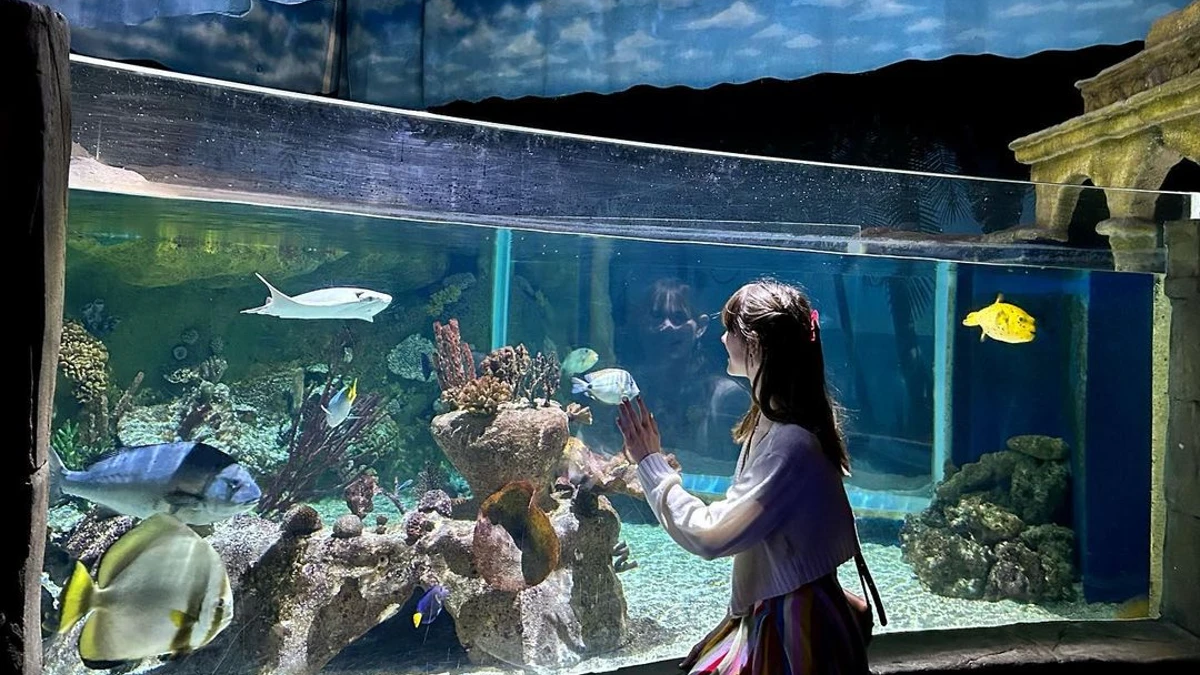 What to expect
Visit SEA LIFE Paris to explore its diverse collection of aquatic creatures, both familiar and new.
Experience special events and immerse yourself in the underwater world by getting up close to over 2250 animals from 230 different species.
Engage in entertaining discussions, animal feeding presentations, and interactive activities such as I-Sand Creation and Virtual Aquarium.
Shop for souvenirs and perfect gifts at the SEA LIFE store.
| Tickets | Cost |
| --- | --- |
| Tickets for Sea Life Aquarium Paris | €23 |
| Disneyland Paris + Sea Life Paris tickets | €106 |
---
---
Where to book tickets
Tickets for Sea Life Aquarium Paris can be purchased either at the attraction or online in advance.
We suggest booking your tickets in advance to save time and skip the line at the counter.
Booking online helps you get exclusive discounts and offers.
Additionally, booking in advance can prevent any last-minute disappointments or delays.
How do online tickets work?
To book your visit to Sea Life Aquarium Paris, head to the booking page and choose your desired date and time and the number of tickets.
Once you've made your purchase, your tickets will be sent to your email.
On the day of your visit, simply present your ticket at the gate and walk in.
Ticket price
Sea Life Aquarium Paris tickets for adults over 12 can be bought for €23.
Discounted tickets are available at €19 for visitors between three and 11 years of age.
Children under three can get in for free.
All children under 14 must be accompanied by an adult above 18 years of age.
Discounts are available on-site for disabled visitors.
Sea Life Aquarium Paris tickets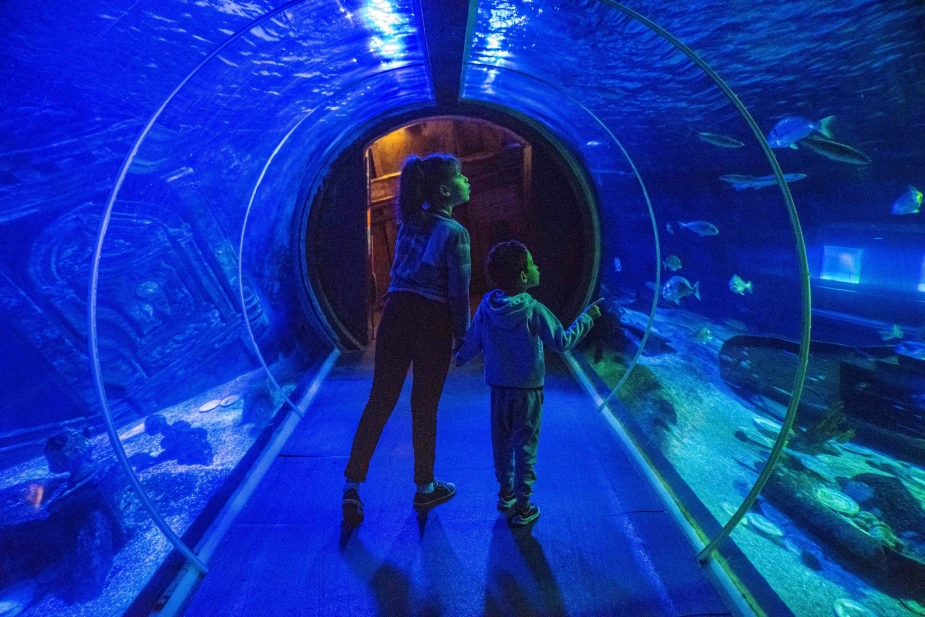 From graceful sea turtles and colorful tropical fish to fearsome sharks and mysterious jellyfish, the Sea Life Paris Aquarium is full of amazing aquatic creatures.
Experience the opportunity to walk through the waves and encounter magnificent sharks up close in the 360° Atlantic Ocean tunnel.
Explore the rock pools to interact with starfish and then head over to the penguin area for a unique sensory experience with the black and white-suited gentoo penguins.
Let the imagination and creativity of your kids come to life at the virtual aquarium.
Head over to the iSandBox right next to the stingray cove and enjoy manipulating the sand to create a unique environment based on the amount of sand available.
The Aquarium Sea Life Paris is a fun-packed, fascinating, and delightful experience catering to visitors of all ages.
Ticket Prices
Adult Ticket (Above 12 years): €23
Child Ticket (Between 3 to 11 years): €19
Infant Ticket (Below 3 years): Free
Disneyland Paris + Sea Life Paris tickets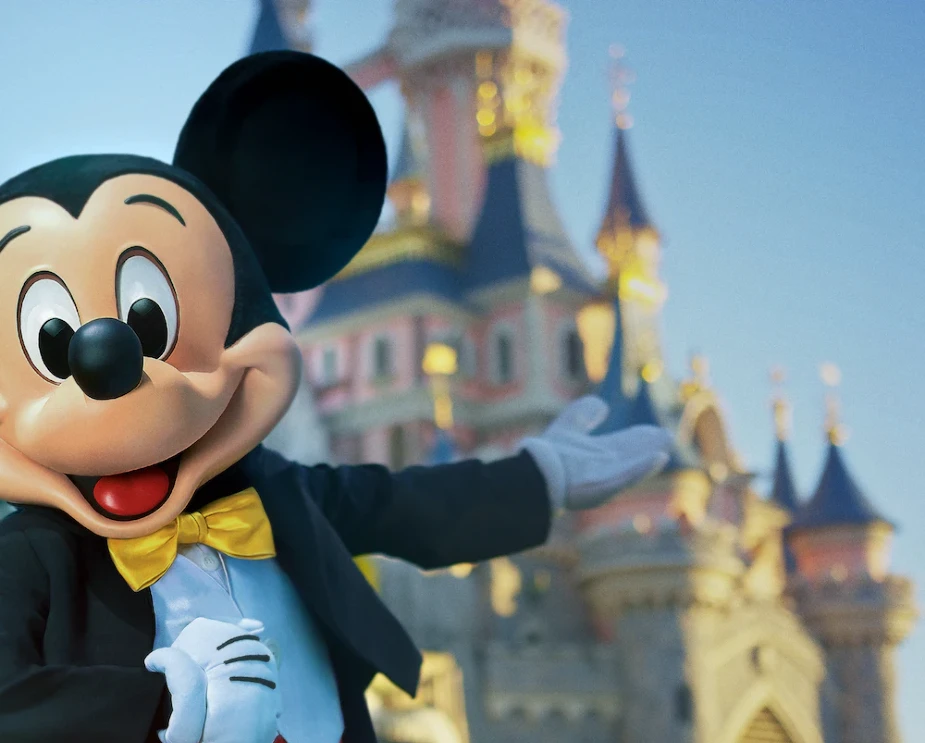 When visiting Paris, Disneyland is the perfect destination for you to have fun, with over fifty attractions spread across Disneyland Paris and Walt Disney Studios.
Discover your favorite Disney characters, explore enchanted lands, and relive classic Disney tales in an endless world of fun and magic only 35 minutes from Paris.
At Disneyland Paris, go from heart-pumping thrill rides to animation-themed rides such as the Ratatouille dark ride, the Tower of Terror, and the Toy Soldiers Parachute Drop.
Get ready to be spellbound at nightfall as Sleeping Beauty Castle is illuminated by awe-inspiring new technology, followed by breathtaking Disney Illuminations.
Experience an immersive adventure like never before with Avengers Assemble: Flight Force and Spider-Man W.E.B. Adventure.
Join Iron Man and Captain Marvel on a mission to save the world, test your web-slinging skills with Spidey, and dine like a hero in Marvel-themed restaurants.
Plus, gear up for your missions with the latest tech from the campus shop.
Get an exclusive 5% discount on booking this combo ticket for Disneyland Paris and the Paris Aquarium Sea Life.
Ticket Cost: €106
Get the all-in-one Paris City Card and avail access to the Louvre Museum, the Eiffel Tower, a sightseeing cruise along the Seine, and a super-handy audio guide app along with a 10% personal discount to use on all iconic Paris attractions and activities on Tiqets.
---
---
How to reach Sea Life Aquarium Paris
The Sea Life Aquarium Paris is located in Marne-la-Vallée, in the Val d'Europe shopping center.
Address: Ccial Val d'Europe, 14 Cr du Danube, 77700 Serris, France. Get Directions
You can reach the Aquarium Sea Life Paris by public transport or car.
By Bus
You can board buses 34 and 47 to get to the bus stops around Aquarium Sea Life Paris.
Get down at Garonne, Hôtel de Ville, or the Lycée Emilie du Châtelet stop around the aquarium.
By Train

The Val d'Europe station is closest to the Paris Aquarium Sea Life and can be reached by train A.
By Car
If you want to drive to the museum, turn on google maps and get started!
You can park for free at the Parking de La Vallée Village nearby.
Timings
The aquarium opens at 10 am throughout the week.
It stays open till 6.30 pm on all days.
Sea Life Aquarium Paris takes around two hours on average to explore the aquarium and have a satisfying visit.
Best time to visit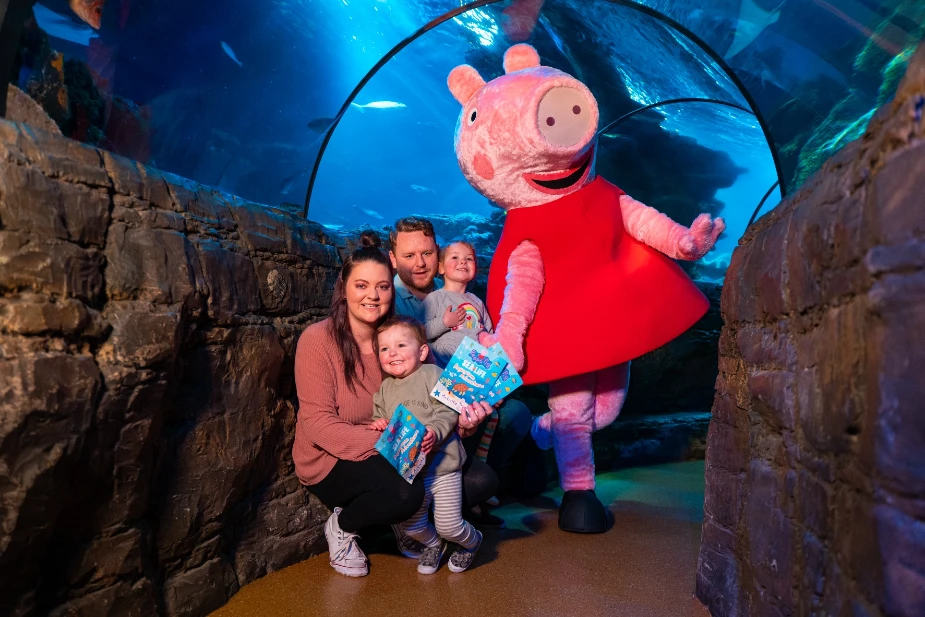 Even though there is no right or wrong time to visit the aquarium, it is an ideal family activity in winter, on rainy days, or before a shopping trip.
For a more convenient and less crowded trip, planning your visit during the early afternoon or late evening hours is recommended.
Generally, weekdays have fewer people than weekends.
FAQs
Here are some questions visitors usually ask before visiting Sea Life Aquarium Paris.
What is on show at Sea Life Aquarium Paris?
You can see a wide variety of aquatic creatures, with over 2250 on show, including penguins, majestic sharks, enchanting seahorses, and magnificent green turtles.
Can I take my children to the Paris Aquarium Sea Life?
Sea Life Aquarium Val d'Europe is a great place for children to visit, many exhibits and activities are designed specifically for kids, and the aquarium is a safe and fun environment for the whole family.
What kind of special events or activities are held at Aquarium Sea Life Paris?
Sea Life Aquarium Paris hosts various special events and activities throughout the year, including feeding demonstrations, workshops, and educational talks.
How can I get to Sea Life Aquarium Paris?
The Sea Life Aquarium is located in the Val d'Europe shopping center, easily accessible by public transit or car.
Is the Paris Aquarium Sea Life wheelchair-accessible?
The aquarium is fully accessible to wheelchairs. 

However, you need to bring proof with you on the day of your visit. 
Is photography allowed at the Sea Life Aquarium Val d'Europe?
Photography without using a flash is permitted to ensure the well-being of the animals.
Are pets allowed at the Aquarium Sea Life Paris?
No pets except guide dogs are allowed at the aquarium.
Popular attractions in Paris