Dali Paris is a great place for art connoisseurs as it houses exclusive artworks from one of the greatest artists in art history– Salvador Dali.
Get ready to dive into the surreal world of Salvador Dalí at the Dali Paris Museum, located in the vibrant Montmartre district.
The paintings of Salvador Dali are visually stunning and thought-provoking. He, undoubtedly, stands apart from the rest of the artists of the 20th century for what he had created.
Everything in the Dali Paris is an extensive private collection of renowned art dealer and collector Beniamino Levi.
In this article, you can find everything you need to know before booking tickets for the Dali Museum Paris.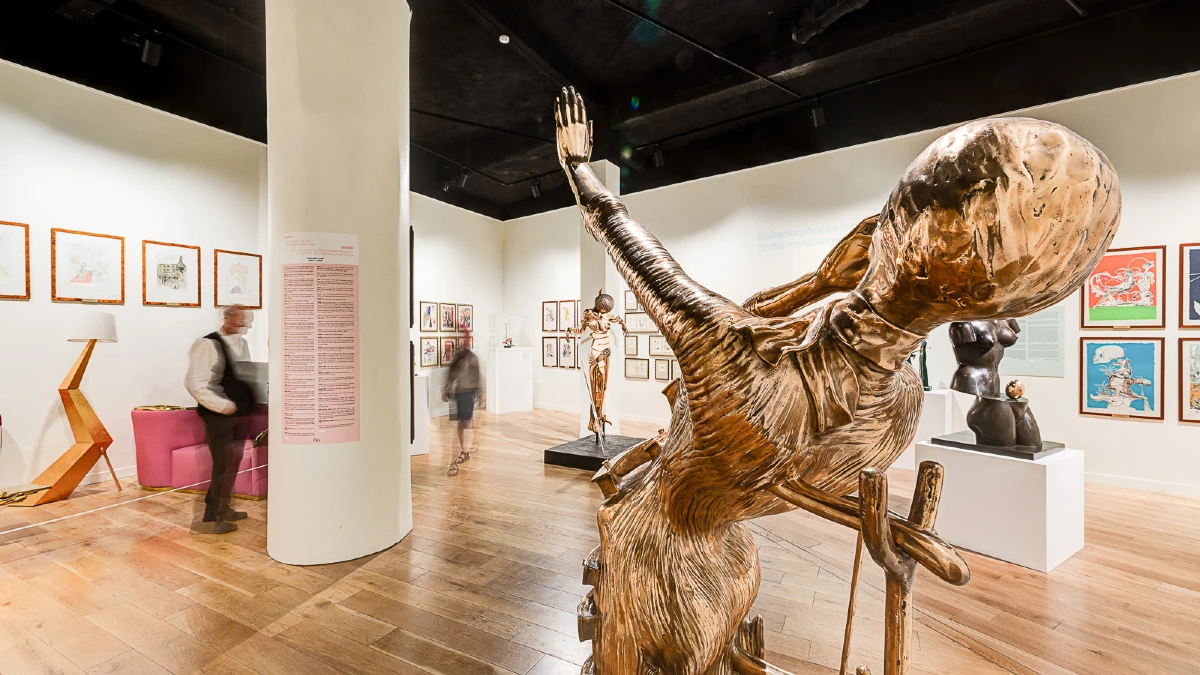 What to expect
People familiar with the world of painting will know Salvador Dali as the most important and influential artist of the 20th century.
His paintings are praised worldwide for their unparalleled technical touch, imagination, and originality.
The dream-like imagery in his paintings, including floating elephants, melting clocks, and other surreal objects, is well celebrated.
Dali Paris has over 300 original artworks, including paintings, sculptures, surrealist objects, and furniture. All by Salvador Dali!
Through his paintings, Salvador Dali explored complex themes, such as the subconscious mind, the relationship between art and life, and the nature of reality.
---
---
Where to book tickets
The tickets for the Salvador Dali Museum Paris are available online in advance or at the attraction.
We recommend booking your tickets well in advance to save time and money.
You can also avoid long ticket queues when you book in advance.
Online booking offers exciting discounts as well. It also helps avoid last-minute disappointment and delays.
How do online tickets work?
Go to the Dali Museum Paris booking page, and select your preferred date, time slot, and number of tickets, and buy the tickets right away.
After the purchase, you will receive the tickets in your email.
There is no requirement to bring any printouts.
You can walk in and show the ticket on your smartphone.
Ticket price
The Dali Paris tickets are priced at EU€14 for Adults over 26 years of age.
For Youth, with a valid ID, between eight to 25 years, the ticket price is EU€10.
Entry is free for everyone under eight years and disabled people with an invalidity card.
Dali Paris tickets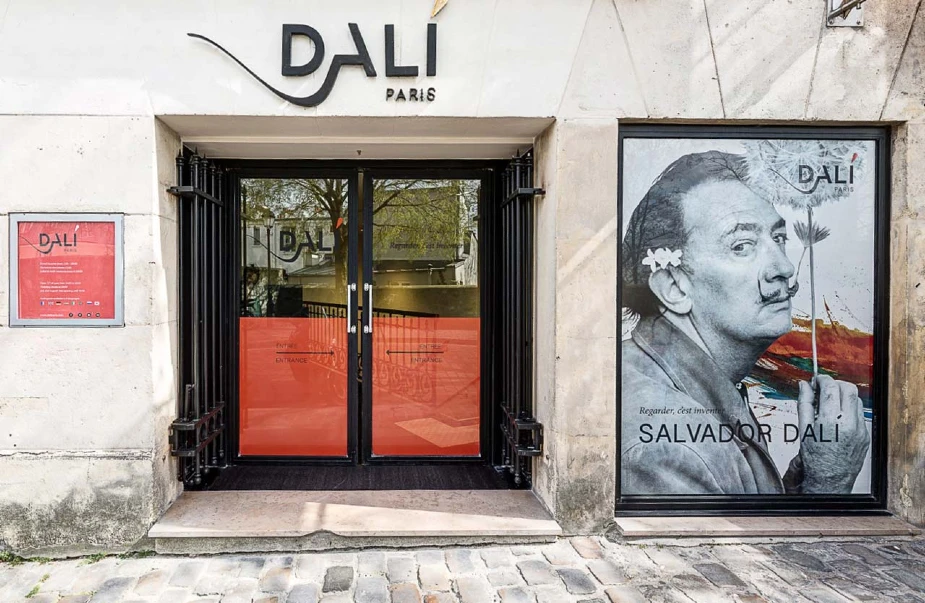 Buy the tickets and enter the surreal world of Salvador Dalí at the Dali Paris Museum in Montmartre.
This exceptional museum showcases over 300 artworks, including paintings, sculptures, and surrealist objects, offering a captivating glimpse into Dalí's imaginative genius.
Explore Dalí's passions for travel, science, literature, and religion as you marvel at his iconic drooping watches and whimsical sculptures.
Discover the remarkable collection curated by Beniamino Levi, and experience the enchantment of one of the 20th century's most visionary artists.
Ticket price:
General Admission Ticket (26+ years): €14
Youth ticket (eight to 25): €10
Kids Ticket (up to eight years): Free
Disabled people and caretakers: Free
Combo tickets
There are a few other tourist attractions near Salvador Dali Museum Paris, some of which are just a few minutes walk away.
Combo tickets can help you visit them all by booking just once!
You can choose from the two combo tickets given below.
Musée national Picasso-Paris + Dalí Paris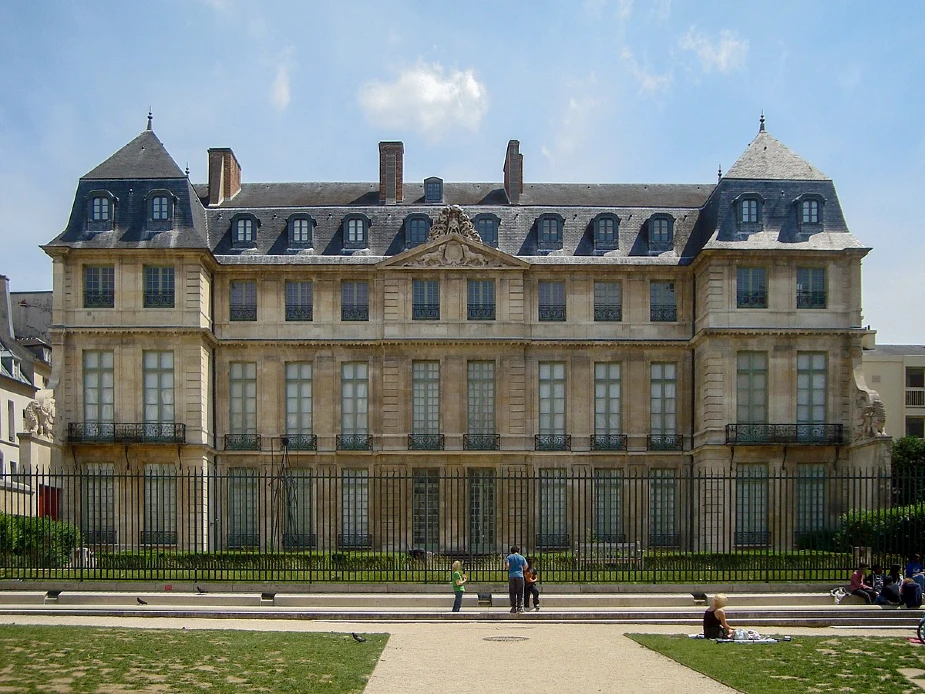 You can reach Musée national Picasso in under 35 minutes by car or public transport.
Explore the Musée Picasso, a unique and luxurious museum in Paris's vibrant Marais quarter.
Step into the world of Picasso and immerse yourself in his creative process and experimental styles through comprehensive exhibitions and archives.
Admire over 5,000 artworks by Picasso himself, including his iconic masterpieces.
Enjoy a remarkable collection of works from his collection featuring renowned artists such as Cézanne, Degas, and Matisse.
This museum, housed in the magnificent Hôtel Salé, a lavish 17th-century mansion, offers a glimpse into the legacy of an artistic genius and the transformative power of modern art.
With this ticket, you gain access to permanent and temporary exhibitions in Musée national Picasso-Paris and priority access to Dali Paris.
Ticket price : €27
You can save up to 5% of the original price with this combo offer.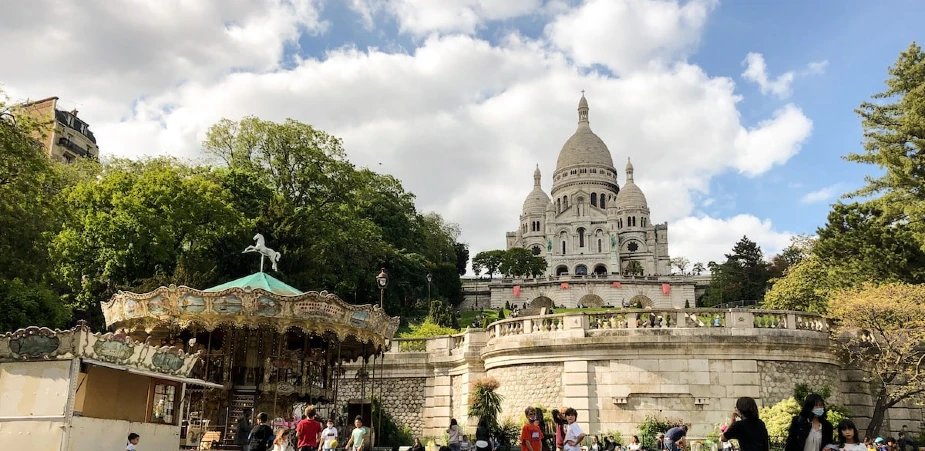 Embark on a self-guided tour of Montmartre, uncovering its picturesque corners and hidden streets at your own pace.
With your smartphone as your guide, the Rewind app will automatically trigger fascinating stories and facts along your itinerary.
Start whenever you want, free from the constraints of tourist groups, and immerse yourself in this village's captivating history and charm.
Explore the small passages and squares of Butte Montmartre, discover landmarks like the "I love you wall," and encounter famous film locations.
Ticket price : €21
You can save up to 10% of the original price with this combo offer.
Save time & money! Buy Paris Museum Pass and visit over 60 famous attractions in and around Paris. Book now and explore museums and monuments such as the Louvre and Versailles.
---
---
How to reach Dali Paris
Address: 11 Rue Poulbot, 75018, Paris. Get directions.
By Bus:
The Dali Paris is only three minutes walk from the Gabrielle bus stop.
Bus line: 40
The Dali Museum Paris is only nine minutes walk from Damrémont – Caulaincourt bus stop.
Bus line: 95
By Subway
Salvador Dali Museum Paris is only five minutes walk from the Abbesses subway station.
Subway service: 12
By Car:
If you're driving by car, turn on Google Maps and get started!
The nearest parking lot is here.
Timings
The Dali Museum Paris opening hours are from 10 am to 6 pm everyday of the week.
How long does the tour take
A comprehensive visit to the museum will take one hour.
However, it may vary depending on the individual and their interests.
Best time to visit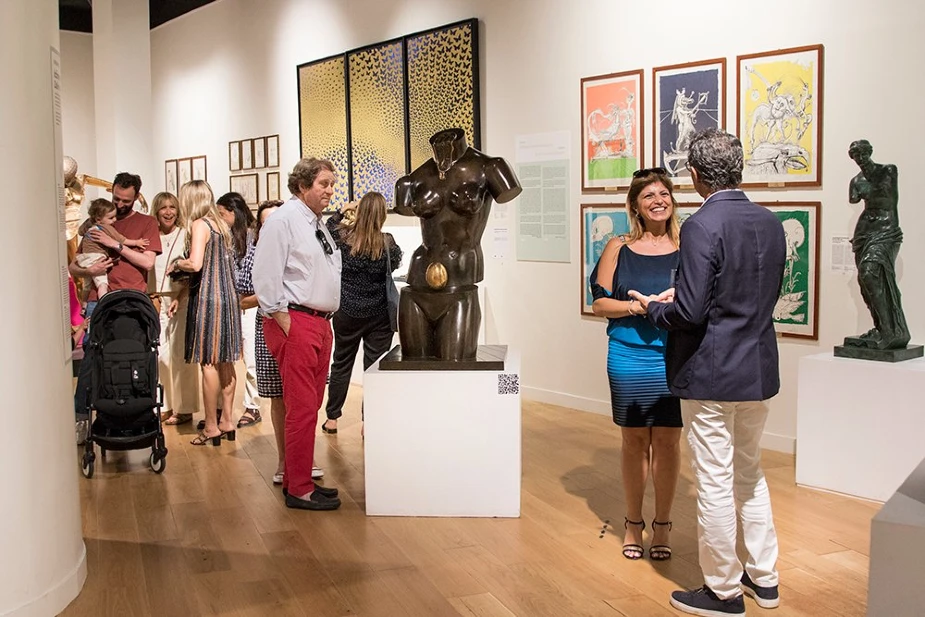 The best time to visit Dali Paris is early morning when the museum opens i.e. 10 am.
Early mornings have relatively less crowd.
Visiting the museum on weekdays is best to avoid overcrowding and appreciate the art peacefully, as it should be.
Displays in Dali Museum
The sculptures
The Dali Museum Paris is where Salvador Dali comes to life through his immortal works.
Salvador Dali's sculptures prove that imagination has no known bounds, and viewers can say it is true.
These sculptures can be considered three-dimensional displays of surrealism in action.
From melted bronze watches to animals with long and fragile legs and much more, it only gets better and more interesting.
Some of these are 'Man with Butterfly,' 'Woman of the Time,' 'Surrealist Newton,' 'Profile of Time, 'etc.
The space elephant
The Space Elephant sculpture, created by Salvador Dali in 1980, is one of the highlights of Dali Paris.
Inspired by his painting "The Temptation of St. Anthony" from 1946, this sculpture portrays an elephant with delicate, spindle-like legs.
The beauty of this sculpture is that it represents a mix of fragility and strength.
Artworks
Salvador Dali's paintings are otherworldly, depicting notable figures and powerful imagery that opens the wild imagination behind them to viewers.
The displayed paintings offer a captivating exploration of Dali's vivid imagination.
His deep exploration of symbolism and subconscious themes is obvious through his artworks.
Dali's paintings have the potential to cast a spell on viewers that lets them explore their unbounded imagination.
The Persistence of Memory
The Persistence of Memory is, undoubtedly, one of the most famous modern paintings.
Its depiction of melting pocket watches reflects the creator's idea of time and its relativity.
Made in 1931 by Salvador Dali, it stands as the most notable work of surrealism.
You will be taken into the magical world of Dali just by looking at this masterpiece.
---
---
FAQs
Here are some questions guests usually ask about Dali Museum Paris.
Where can I book my tickets to Dali Museum Paris?
You can book your tickets for the museum here.
Does Dali Paris provide cloakroom service?
Yes, the Dali Museum Paris does provide cloakroom service for free.
How long will it take to complete the tour?
On an average, it takes somewhere between 45 minutes and one hour to complete the tour.
Is photography/videography allowed at the Dali Paris?
Yes, visitors can take photos of their interests. 

Flash photography is not allowed. 

It is advisable to check the guidelines at the entrance or inquire with the staff before capturing any media.
Are there any places to eat near the museum?
Yes, there are plenty of restaurants and snack places around the museum. 
Are there any parking places near Dali Museum Paris?
Yes. The nearest one is this parking lot. However, the museum does not provide any parking facilities.
Are there any accessibility provisions for visitors with disabilities?
Yes, Salvador Dali Museum Paris strives to provide accessibility for visitors with disabilities. 
Popular attractions in Paris