When one thinks of Paris, images of the Eiffel Tower, the Louvre Museum, and charming streets lined with cafes often come to mind.
However, nestled in the southwestern part of the city lies a hidden gem that offers a completely different experience – Aquaboulevard.
Aquaboulevard is Europe's largest urban water park and a paradise for thrill seekers who want an escape from the bustling city streets.
This article zooms into all you need to know before booking tickets for Aquaboulevard, Paris.
Top Aquaboulevard Tickets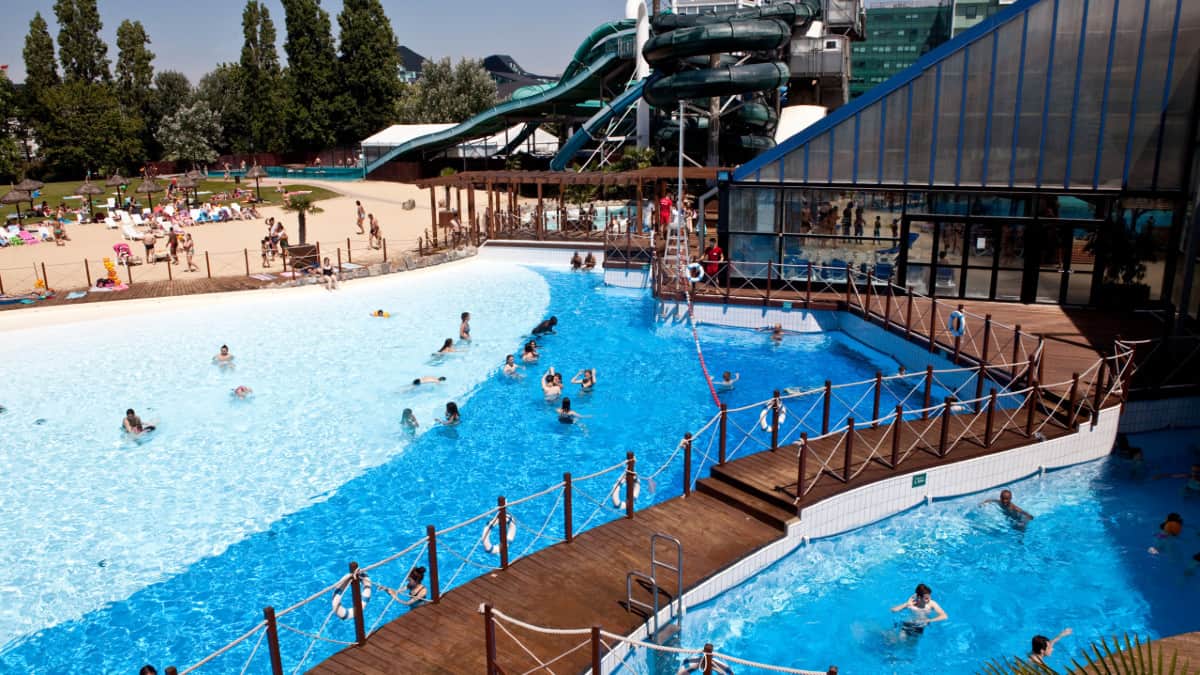 What to expect at Aquaboulevard
There is no end to the fun at the Aquaboulevard, with up to eleven adventurous water slides, two wave pools, swing ropes, lazy rivers, counter-current rivers, over 30 Mauritian straw huts, thrilling water activities, as well as indoor and outdoor Jacuzzis.
From high-speed slides that twist and turn to tube slides that provide an adrenaline-pumping rush, there is something for everyone.
Children are not left out either, as the water park features dedicated areas with smaller slides and water play structures designed just for them.
The park boasts several Jacuzzis and hot tubs where visitors can unwind and soak away their worries.
Get that summer tan you always wanted in the spacious sunbathing beach areas with 4,000 m2 of fine sand for a real seaside experience where you can stretch out and bask in the warm Parisian sun.
When you have had enough water activities, indulge in pampering and relaxation with Aquaboulevard's state-of-the-art facilities, including gyms, saunas, hammams, and steam rooms.
The delight doesn't stop here, as the complex also houses a multiplex theater, several restaurants, gaming zones, and shops to round off your trip with delectable food, souvenirs, and entertainment.
Celebrate your special day in an out-of-the-box way with the Aquaboulevard, which can host events like birthday parties, anniversaries, pool parties, and much more.
---
---
Where to book tickets for Aquaboulevard
Aquaboulevard Paris tickets are available online in advance or at the attraction's ticket office.
Since long queues can be a killjoy, the online method of booking your tickets is in the best interest of visitors.
It helps you not only save time but also avail unmissable discounts and offers.
When you book your tickets in advance, you can plan out the rest of your tour with ease.
In addition, the tickets often sell out sooner than you realize.
So, book your tickets online to avoid such last-minute disappointments and head to a stress-free day out with your friends and family.
How do online tickets work?
Go to the Aquaboulevard booking page, and select your preferred date and number of tickets to buy the tickets.
Right after the booking, you will receive the tickets in your email.
Ticket printouts are not mandatory.
You will get entry into the park by showing the ticket on your smartphone on the day of your visit.
Remember to bring your official photo ID as entry to children without the same will be refused.
Aquaboulevard ticket price
Aquaboulevard tickets are priced at €36 for all adults 12 years or older.
Tickets for children aged between three to 11 €21 and entry to them will only be allowed in accompaniment of an adult over 18 years.
Age proof will be required for children's entry. Children under three years are not allowed inside the water park.
Discounted tickets are available directly from the venue for entry after 5 pm.
Aquaboulevard tickets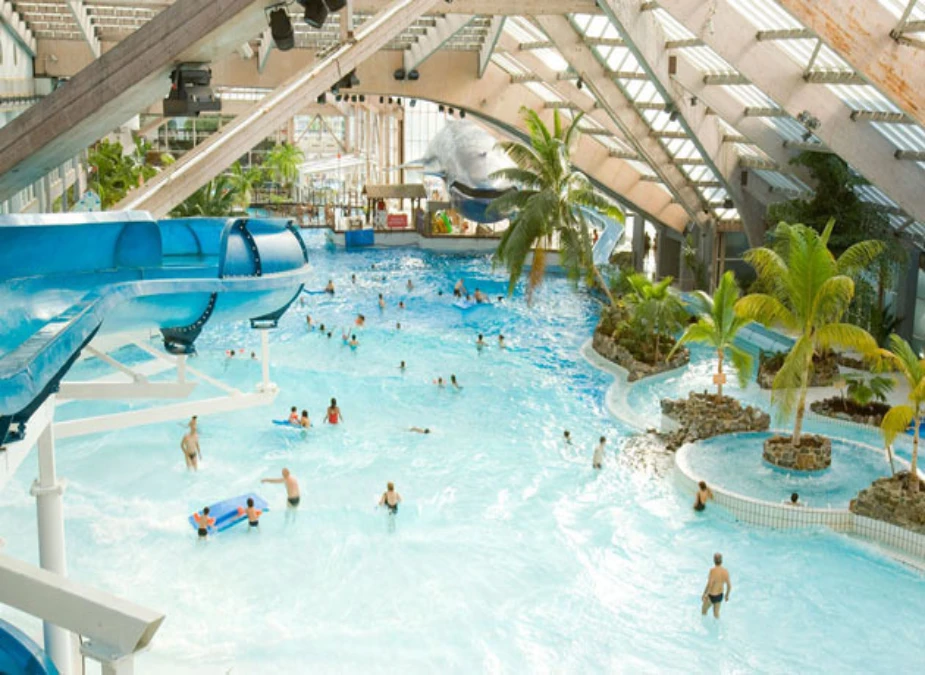 A ticket to Aquaboulevard gives you access to the 7000 square meters of the water world.
Wake box, Tarzan's rope, Aqualooping, Aquamikaze, Aquaturbo, Aquajonas, and aqua biking sessions are just a few of the many rides and water activities available at the park.
Everything from geysers, waterfalls, and water canons, to out-of-the-water games like tennis, mini golf, and squash await you at this magical land.
Ticket prices:
Adult ticket (12+ years): €36
Child ticket (3-11 years): €21
Combo tickets
Save big with Combo ticket packages giving you all-in-one access to multiple attractions.
Grab one of the combo tickets below to steal the deal and make the most of your tour.
Parc Astérix + Aquaboulevard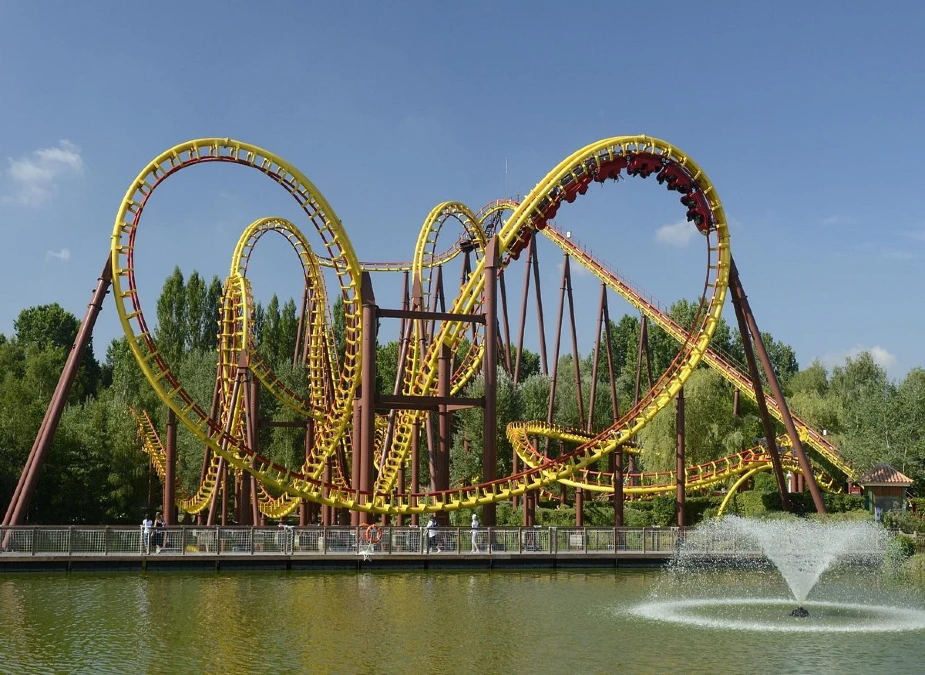 A Parc Astérix + Aquaboulevard ticket gives you access to Aquaboulevard as well as Parc Astérix, a theme park based on Albert Uderzo and René Goscinny's comic book series Asterix.
Explore the six themed areas, high-thrill roller coasters, and seven different rides.
Get a never-before experience by watching the water ballet featuring dolphins and sea lions, magic shows, stunt shows, and much more!
Get a 5% discount on booking this combo ticket online.
Ticket cost: €90
Aquaboulevard + Paris Zoo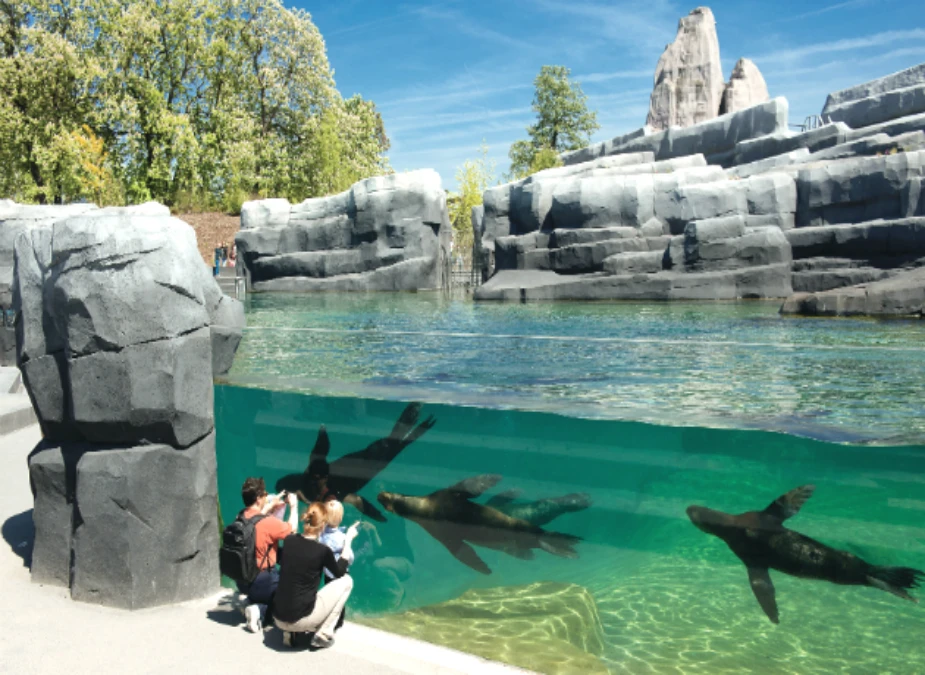 A Paris Zoo + Aquaboulevard ticket gives you access to The Paris Aquarium as well as the Paris Zoo, where you can see animals from all around the world in their natural habitat.
A twenty-minute drive from the Cinéaqua, Paris Zoo, also known as Parc Zoologique de Paris, is spread over 14.5 hectares with a 4,000 m2 tropical rainforest-filled greenhouse and five biozones of various animal habitats.
A haven for animal lovers, Parc Zoologique de Paris, takes you on a safari to remember.
Get a 10% discount on booking this combo ticket online.
Ticket cost: €50
Save time & money! Buy Paris Museum Pass and visit over 60 famous attractions in and around Paris. Book now and explore museums and monuments such as the Louvre and Versailles.
---
---
How to reach Aquaboulevard
Aquaboulevard is located in the 15th arrondissement.
Address: 4 Rue Louis Armand, 75015 Paris, France. Get Directions
The Aquaboulevard can be easily reached by public transport or car.
By Bus
The nearest station to the Aquaboulevard is the Louis Armand Bus Stop, serviceable by bus routes 39, 169, N13, and N62.
Louis Armand Bus Stop is a three-minute walk from Aquaboulevard.
By Metro
Board line 8 to reach Balard Metro Station, a nine-minute walk from the Aquarium.
You can also reach the destination via Corentin Celton Station (Line 12), a ten-minute walk from the water park.
By Tram
To reach your destination, take #2 to Suzanne Lenglen tram stop, a one-minute to Aquaboulevard.
By Train
You can reach the Pont du Garigliano Station via line C to reach Aquaboulevard.
Pont du Garigliano Station is a five-minute walk from the water park.
By Car
If you're driving by car, turn on Google Maps and get started!
You can park your vehicle at the paid parking facility, which is open 24/7.
Timings
THE Aquaboulevard Paris timings are as below:
On Monday till Thursday, the place is open from 9 am to 11 pm.
On Friday, Aquaboulevard is open from 9 am till 12 midnight.
On Saturday, it is open from 8 am till 12 midnight, and on Sundays the opening hours are from 8 am till 11pm.
How long does the tour take
You will need half a day to explore Aquaboulevard Parc Aquatique fully.
The total time required to explore the water park can depend on many factors, like the activities you want to do, time spent on each activity, the number of people, whether it's a weekday or weekend, and so on.
Best time to visit Aquaboulevard Paris
We recommend visiting Aquaboulevard Paris on weekdays rather than the weekends and preferably in the morning or afternoon to avoid the crowd.
Peak season (summer) is usually tight for the water park, so plan your trip beforehand.
FAQs about the Aquaboulevard
Here are some questions visitors usually ask before visiting the Aquaboulevard.
Where can I purchase tickets to Aquaboulevard?
You can conveniently purchase your Aquaboulevard tickets here.
Can I smoke inside the premises of Aquaboulevard?
Smoking anywhere inside the premises of Aquaboulevard is strictly prohibited.
What should I wear to Aquaboulevard?
Swimwear is mandatory in the water park. 
Only tight-fitting boxers and bathing trunks are permitted. 
Shorts, underpants, sarongs, and other outfits are prohibited.
When is the last admission to the Aquaboulevard?
The last permissible admission into the water park is at 9 pm.
How can I communicate my private event requirements to the Aquaboulevard?
To communicate my private event requirements to the Aquaboulevard, fill out this contact form or contact the water park authorities by emailing them at event@aquaboulevard.com.
The contact forum functions from Monday to Friday between 10 am and 6 pm.
Popular attractions in Paris