Everybody knows Paris as the perfect getaway for romantic couples.
The City of Lights is known to have an endless list of tourist attractions catering to adults. Especially for those in love.
However, what many don't know is that Paris is also the perfect holiday destination for families with children.
The French capital attracts more than 80 million tourists every year. More than half of them, come with their kids in tow.
The city has plenty to offer for kids of all age groups – toddlers, pre-teens, and teenagers as well.
It is only a question of being aware of and planning the right kid-friendly activities of Paris into your itinerary.
Best things to do in Paris with kids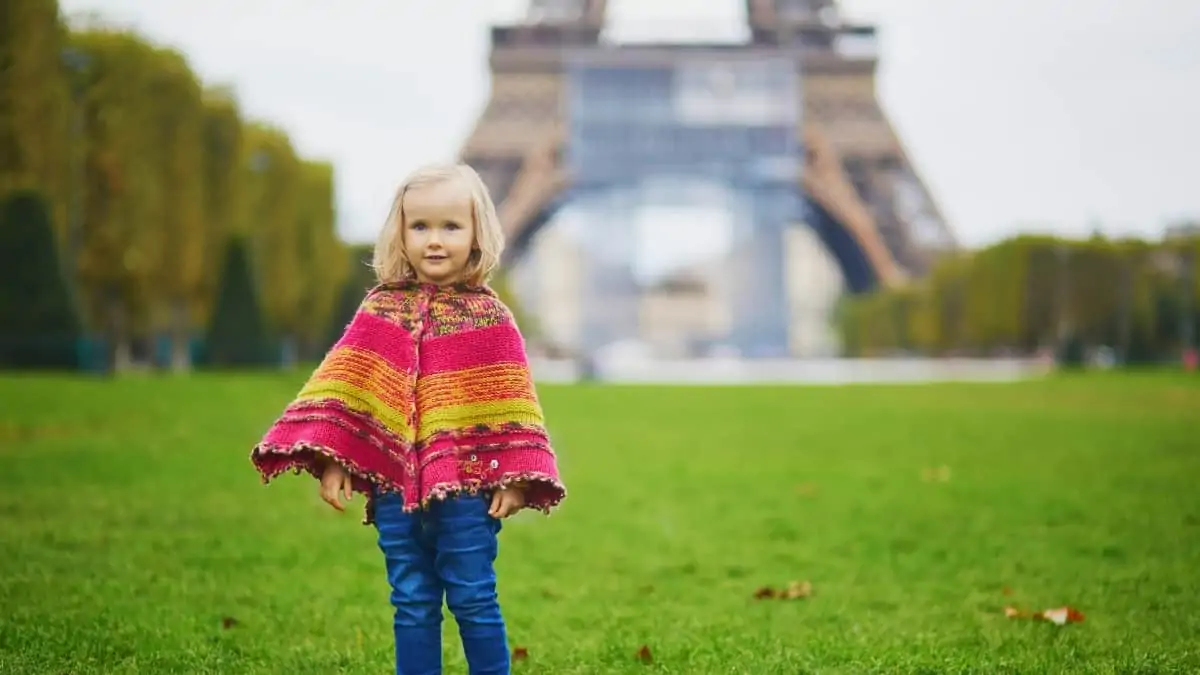 Check out our list of the best things to do in Paris with kids –
Paris Aquarium
The Paris Aquarium was built in 1867, making it one of the oldest aquariums in the World.
It is small in size by global standards, however, when it comes to the variety of marine life they are up there with the best Aquariums in the world.
It has more than 10,000 sea creatures including four species of sharks.
Also known as Cineaqua (aquarium + two cinema screens), it is a must-visit place while holidaying in Paris with kids.
For the adventurous, there is a petting pool where you can literally touch the fish.
The whole place to designed to entertain and educate both the kids and the family.
Parents seem to love the seats available for them to sit and relax, even as their sons and daughters enjoy.
Recommended for: Best suited for kids above 2 years of age. Teenagers tend to get bored after some time.
You may also want to explore Sea Life Paris, yet another world-class aquarium in the city.
---
---
Paris Zoo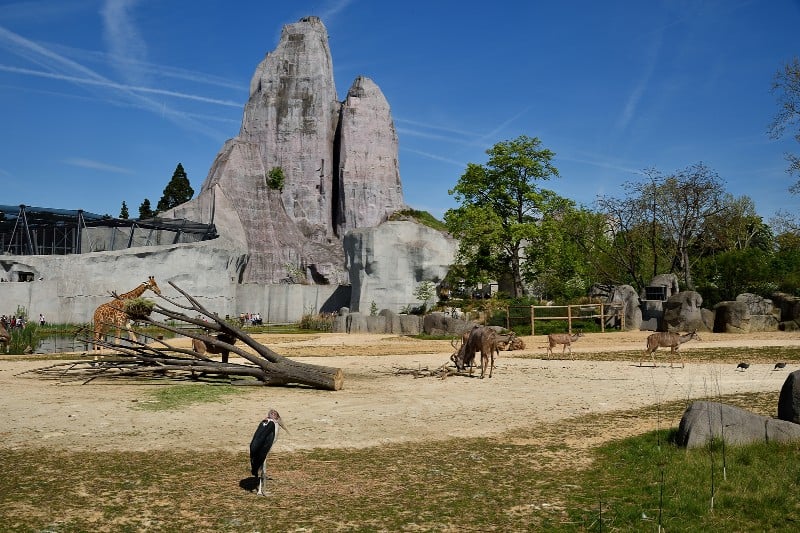 Paris Zoo or Parc Zoologique has gone through a radical upgrade recently to become a lot more attractive to both the kids and adults alike.
As parents, we have always wondered why kids love animals so much? Is it because the animation movies are mostly based around animals?
Whatever be the reason, but your young ones are sure to love the animal zoo at Paris.
Spread across 14.5 hectares, the Parisian Zoo features five different bio-zones, hosting different kinds of animals.
This zoo is so big that one almost gets the feeling of being on a safari.
In all the rush, don't miss out on the Big Rock – the 65m-tall artificial mini-mountain, which is an iconic symbol of the Paris Zoological Park.
Make sure your kids are well-rested before the trip to Paris Zoo.
Don't forget your cameras and refreshments.
Recommended for: Kids above 2 years of age and adults.
---
---
Disneyland Paris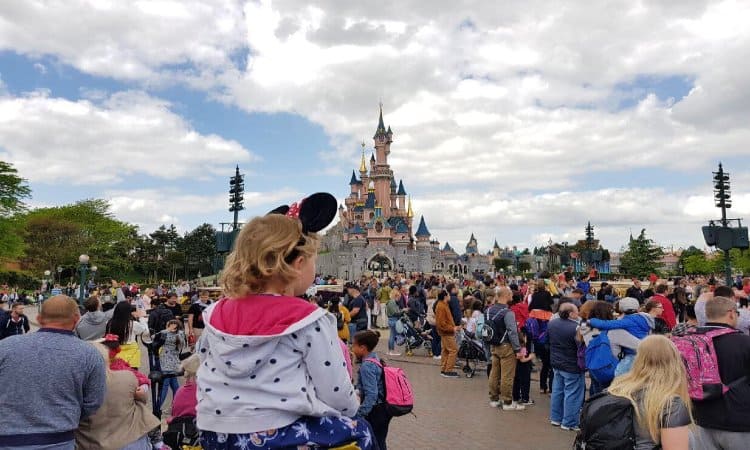 Both kids and adults can't deny the charm of Disneyland Paris.
It is one of the most popular tourist destinations in Paris.
So much so, most families with kids come to Paris only to visit Disneyland.
Disneyland Paris has two parts – Disneyland Park and Walt Disney Studios.
This magical land will take you on a dreamy ride to the world of prince, princess, castle, and kingdoms.
Need we tell you that your children will love the rides such as Phantom Manor, Indiana Jones et le Temple du Péril, Tower of Terror, Pirates of the Caribbean, Star Tours and more. Find out everything about Disneyland Rides
Recommended for: Best enjoyed by children five years and above and adults.
---
---
Parc Asterix
Parc Asterix is a little outside of the city of Paris and yet is always crowded. Such is the allure of this kid-friendly tourist attraction.
Perfectly suitable for kids of all age groups, Parc Asterix has something for everyone.
Your little ones will enjoy the 13 amazing kid-friendly rides, magic shows, stunt shows, and costumed characters on display at this Park.
The younger kids prefer the Forest of Idefix, while the slightly older kids stick to the big thrilling rides.
There are three attractions, where we think you should join your kids for some good-quality family fun: the ghost train, the Pegasus Express, and The Oxygenarium.
Don't miss out on the dolphins and sea lions doing water ballet.
Recommended for: Most suitable for kids three years and above.
---
---
Futuroscope
One of the finest theme parks in the world, Futuroscope is a multimedia-based theme park featuring 3D, 4D, and 5D rides.
Futuroscope showcases a futuristic way of having fun by making a good use of technology and science.
No matter how old your kids are, they will love the immersive experience offered at this theme park.
After you are done with all the adrenalin pumping rides, put on your seat belt for a sky-high drink at the Aerobar – with your feet dangling below.
Futuroscope is one Paris destination your children are going to remember and speak about for a long time. Don't miss it!
Recommended for: Kids above 5 years of age and adults seem to have more fun.
Note: Futuroscope is in a city called Poitiers, which is 325 Kms from Paris.
---
---
Grevin Wax Museum
Though wax museums sound boring, they can be fun too!
Grevin Wax Museum is more than just a museum with hundreds of wax figures – 450 to be precise.
Inspired by Madame Tussaud's wax museum in London, Arthur Meyer built this museum with the help of caricaturist Alfred Grevin.
It one of the oldest museum in Europe and has a lot to offer to young visitors.
The scenes are both historically informative and hilarious. And your elder kids will be able to spot and enjoy the humor.
If your family has hidden singing talent, you may want to try out 'The Voice' Experience, at this venue.
You get to perform in the singing talent show under the watchful (but waxy!) eyes of the show's judges.
In the end, you also get to take home a souvenir video of your performance on the show.
Recommended for: Best for kids above 5 years of age and adults.
---
---
Louvre Museum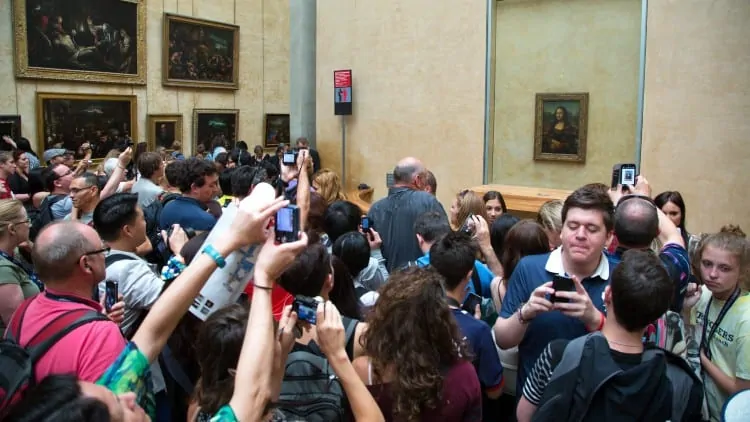 A holiday with kids in the French city of Paris can't be complete without a visit to the Louvre Museum. After all, it is the World's most popular art-museum.
The French call it the Musée du Louvre, while its official name is the Great Louvre.
Did you know that the Louvre Museum attracts more than 9 million tourists visit every year? So many tourists can't be wrong. Can they?
Kids will love to spend a day with famous paintings from across the World. Does the Mona Lisa ring a bell?
Families who have been to Louvre with their kids feel that the youngsters seem to prefer Museum's sculpture areas, which are spacious and invite exploration.
Recommended for: This Museum is suitable for children above seven, who are also good walkers. If your kids are teenagers, you can even make multiple visits to the Louvre.
---
---
Palace of Versailles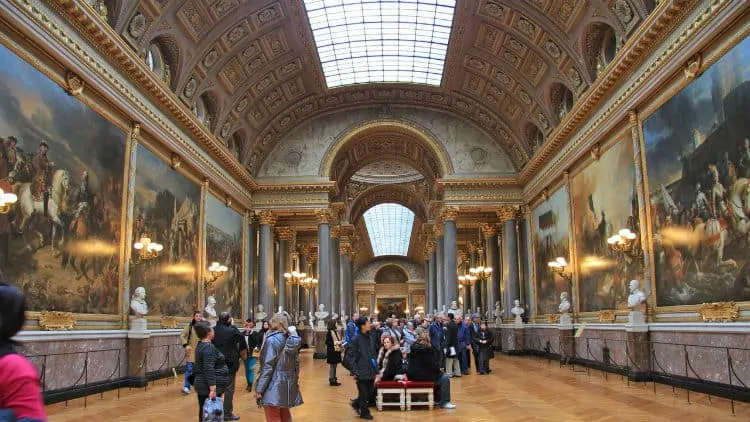 Palace of Versailles is the largest ever space built for royals.
Its gigantic size, timeless architecture and lavish decoration will remain in your child's memory forever.
Besides, when they study history and read about all the treaties signed at Versailles, they will be able to exclaim, "Guess what? I have been there!"
Palace of Versailles is a little outside of Paris and makes for a day-long outing.
The Palace's miraculous gardens, a large collection of 18th-century French art, 75 m-long halls of mirrors with statues and busts, and an opera house are enough to make your kids fall in love with the lifestyle of emperors.
Kids, especially young girls will love the huge castle with lots of stories around princes, princesses and their glorious past.
Recommended for: We don't suggest Palace of Versailles if your kid is 7 years and below. There is a lot of walking required to explore this Palace.
---
---
Eiffel Tower Summit
Nobody visits Paris and skips the Eiffel Tower.
As a family, you have an additional burden to make this trip to Eiffel Tower happen because this is perhaps the only Paris attraction your kid is aware of.
And the only question your son or daughter may have to answer back in school would be, 'So, did you visit the Eiffel Tower?"
We suggest you head out to the top of the Eiffel Tower and get an uninterrupted view of the city of Paris.
Check out Parisian landmarks such as the Louvre Museum, Montmartre, Arc de Triomphe, the Golden Dome, and many more from the top.
Since the Eiffel Tower Summit offers lots of amazing photo opportunities, this is a good attraction for teenagers (who for some reason love selfies!).
While going up the Eiffel Tower, don't forget to carry food and drinks in your bag. Your children and you will need it.
Recommended for: Since there are lifts to go up the Eiffel Tower, this Paris attraction is suitable for toddlers, pre-teens, and young adults alike.
---
---
FlyView Paris
Paris is breathtakingly beautiful no matter how you explore it.
However, kids need something more. What if your kid can go back to their school and say, "Guess what, I flew over Paris on a JetPack!"
That's exactly what FlyView Paris offers – a 15-minute long breathtakingly realistic flight over the numerous monuments of Paris.
Using the VR technology your kids can take off, accelerate, and swoop down over Parisian monuments of their choice.
In fact, even adults will love this adrenalin rush.
Recommended for: The minimum height for this activity is 120cm. Kids below 12 years of age will have to be accompanied by a parent or guardian during their visit.
---
---
Free things to do in Paris for kids
When in Paris, you need to only look around for free things to do for kids.
Irrespective of your child's age, you will be able to find lots of free kid-friendly activities in and around the city.
These free activities seem to be most popular with visitors with children –
Visit Parisian Parks
The impeccably groomed Parisian state parks attract lots of tourists every day.
These parks and gardens provide an ideal opportunity to enjoy the city of Paris and mix with the locals, without the need to spend money.
What makes these parks even more popular is the fact that the parents can relax, while the kids can run around.
All the city's parks are equipped with traditional swings, slides, see-saws, and sandpits.
However, some of these parks have bigger attractions. For instance, the massive slide in the Dragon Garden at the Parc de La Villette. Or the hot air balloon at Parc André-Citroën.
While exploring free kid activities in Paris, two things to be not missed are – the adventure playground at Jardin Nelson-Mandela and the climbing wall in the Parc de Belleville.
Visit Parisian Museums
As a parent visiting Paris with their children, the Parisian Museums are your best blessing. These kid-friendly centers of knowledge don't charge for kids and let them in for free.
Here are some of the Parisian Museums which allow kids in for free –
– Grande Galerie de l'évolution at the Muséum National d'Histoire Naturelle is free for visitors 26 years and below
– Musée Gourmand du Chocolat is free for kids under 6 years of age
– There is no entry fee at Musée des Arts et Métiers for visitors under 26 years of age
– Children below 6 years of age enter Wax Museum Grévin Paris without entry tickets
– Louvre Museum is free for all below 26 years of age. Your kid can gain free entry if he/she is being accompanied by an adult
Besides this, most Museums such as Musée d'Art Moderne, the Pompidou Centre and the Musée d'Orsay offer free entry on the first Sunday of each month.
Visit Notre Dame Cathedral
Notre Dame Cathedral is an 800-year-old building and if your child is 5+ years old, they are sure to enjoy it.
Open from 8 am onwards, all through the week, entry to this major tourist attraction in Paris is free.
Exploring the impressive gargoyles, artwork, paintings, stained glasses, and intricate facade featuring biblical characters can keep you busy for a few hours.
---
---
Traveling in Paris with kids
While holidaying in Paris, you have four options for moving around – a taxi service such as Uber or Lyft, the public bus, the Metro, and the RER (suburban rail).
However, if you are in Paris with your kids, the best option for you is the public bus.
Bus stops are spaced at regular intervals, which means you don't have to walk a lot. In contrast, if you took a Metro or RER you will have to walk to the station and from the station. These distances start mattering while traveling with youngsters.
When you take a bus, you don't have to climb up and down a lot of stairs and escalators (as will be the case if you took a Metro or RER).
Also, when you opt for the bus the ticket prices are cheap. You don't have to pay for transport through your nose, as will be the case if you opt for Uber or Lyft.
Kids three and below do not require a ticket. If your son or daughter is between the age of 4 and 9, you will have to buy a child ticket for them. Kids 10 and above require an adult ticket.
Sources
# Timeout.com
# Earthtrekkers.com
# Lonelyplanet.com
# Familydestinationsguide.com

The travel specialists at TheBetterVacation.com use only high-quality sources while researching & writing their articles. We make every attempt to keep our content current, reliable and trustworthy.
Popular attractions in Paris
# Palace of Versailles
# Eiffel Tower
# Louvre Museum
# Arc de Triomphe
# Disneyland Paris
# Musee d'Orsay
# Centre Pompidou
# Notre Dame
# Vincennes Zoo
# Pantheon
# Sainte Chapelle
# Montparnasse Tower
# Picasso Museum
# Catacombs of Paris
# Opera Garnier
# Seine River Cruise
# Seine Dinner Cruise