Ever Imagined a day when you stand amidst all your favorite celebrities? Taking pictures with them? Talking to them about your life and experiences?
Grévin Wax Museum is where you can do all these and more!
From Hollywood A-listers to French actors, Bollywood icons to sporting legends, over 200 lifelike wax figures are waiting to captivate you.
Capture memorable moments with Ryan Gosling, Marilyn Monroe, Louis XIV, Mozart, and many more at the museum.
Get ready with your cameras and prepare for funky selfies with celebrities. Only this time without getting your phone snatched away!
You can also explore scenes from French history, theater, artist studios, and brasseries.
Here is everything you need to know before you book tickets for Grévin Wax Museum.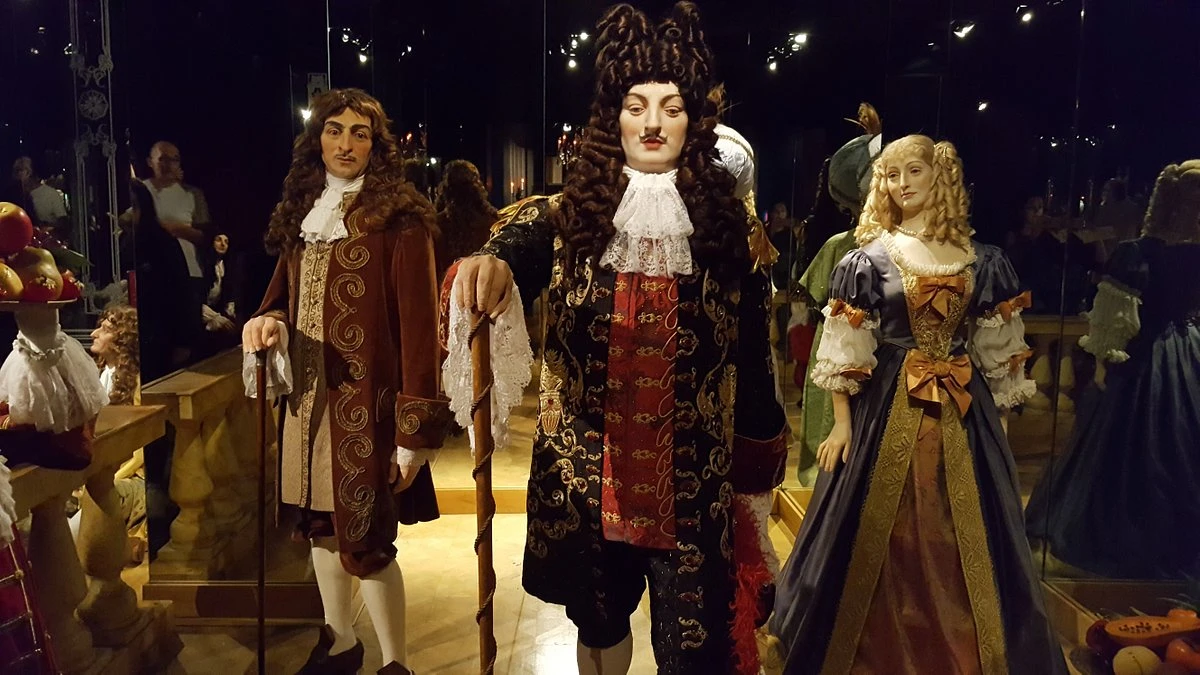 What to expect at Grévin Wax Museum
When visiting Grévin Wax Museum, expect a truly unforgettable experience that will take you into the dazzling world of celebrities.
You can also discover the fascinating process of creating wax figures through a free tour.
Lifelike wax figures
Prepare to be amazed by the astonishing detail and realism in the displayed wax figures.
From world-renowned actors and musicians to influential historical figures, each figure is meticulously crafted to capture the essence and likeness of the person it represents.
Iconic personalities
From Hollywood stars to political leaders, sports heroes to cultural icons, Grévin Wax Museum features diverse personalities that have shaped our history and popular culture.
Strike a pose with your favorite celebrity, take a selfie with a sporting legend, or participate in a virtual reality adventure that adds excitement to your visit.
---
---
Where to book the tickets for Grévin Wax Museum
The tickets for the Grévin Wax Museum are available online in advance or at the attraction.
However, we recommend booking your tickets well in advance to save time and money.
Online booking offers exciting discounts as well.
Booking online also helps avoid last-minute disappointment and delays.
Remember, when you buy online, you can avoid the long queues at the attraction's ticket counters.
How do online tickets work?
Go to the Grévin Wax Museum Paris booking page, select your preferred date and the number of tickets, and buy the tickets right away.
After the purchase, you will receive the tickets in your email immediately.
There is no requirement to bring any printouts.
You can walk in and show the ticket on your smartphone.
Grévin Museum ticket price
The Grévin Wax Museum tickets are priced at €26 for adults over 19 years.
For visitors from five to 18 years of age, the price is €19.
Child tickets must be taken only in combination with adult tickets.
For kids under five years of age, entry is free.
Grévin Wax Museum tickets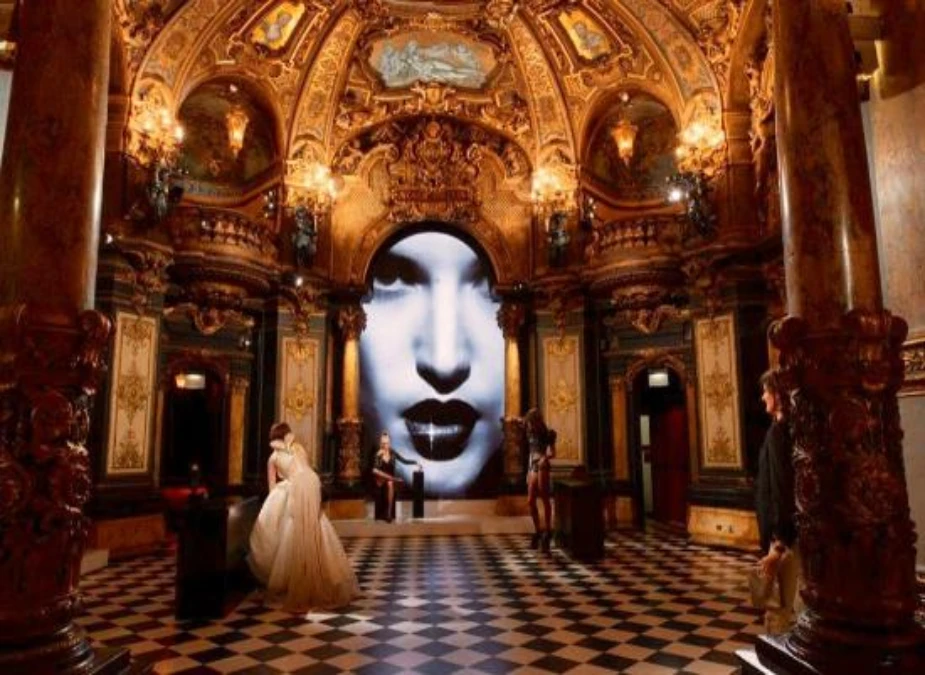 The tickets to Grévin Wax Museum gives you access to the realistic wax replicas of famous people from different walks of life – the world of glitz and glamor comes alive here.
Get behind-the-scenes looks at the craftsmanship that went into these unique inventions.
Take pictures, explore immersive environments, and learn more about the celebrities.
A trip to the Grevin Wax Museum lets you get closer to fame, history, and aesthetic artistry.
You can cancel this ticket up to 24 hours before your time of visit and get a full refund.
However, rescheduling is not available for this ticket.
Ticket prices:
Adult Ticket (19+ years): €26
Child Ticket (five to 18 years): €19
Kids (up to five years): Free
Combo tickets
With combo tickets for Grévin Wax Museum Paris and other attractions, you can avail of exclusive discounts of up to 5% of the original price.
You can choose from the combo tickets given below.
Cruise on the Seine + Grévin Wax Museum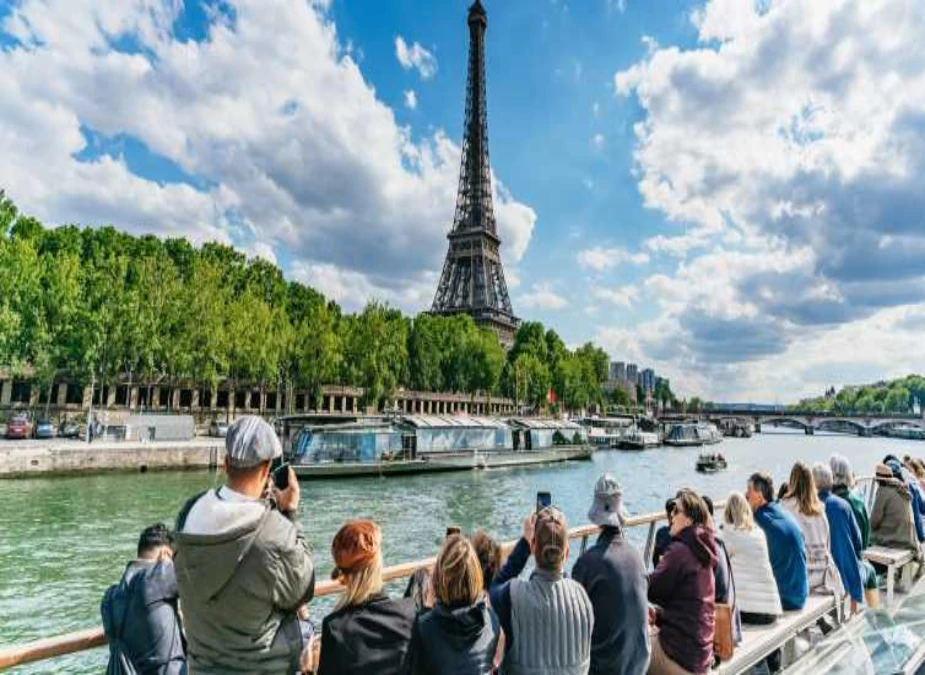 While planning a visit to the Grévin Wax Museum, you should also know about another exciting combo offer – Cruise on the Seine and Grévin Wax Museum.
Embark on a one-hour cruise along the Seine River, immersing yourself in the beauty of Paris and its iconic landmarks.
From the foot of the Eiffel Tower, you'll be treated to ever-changing wide views of well-known sites such as Musée d'Orsay and Notre Dame Cathedral.
With this combo ticket, you gain access to the Grevin Wax Museum entry, and one hour of sightseeing on a cruise.
Ticket cost: €40
Chocolate Museum + Grévin Wax Museum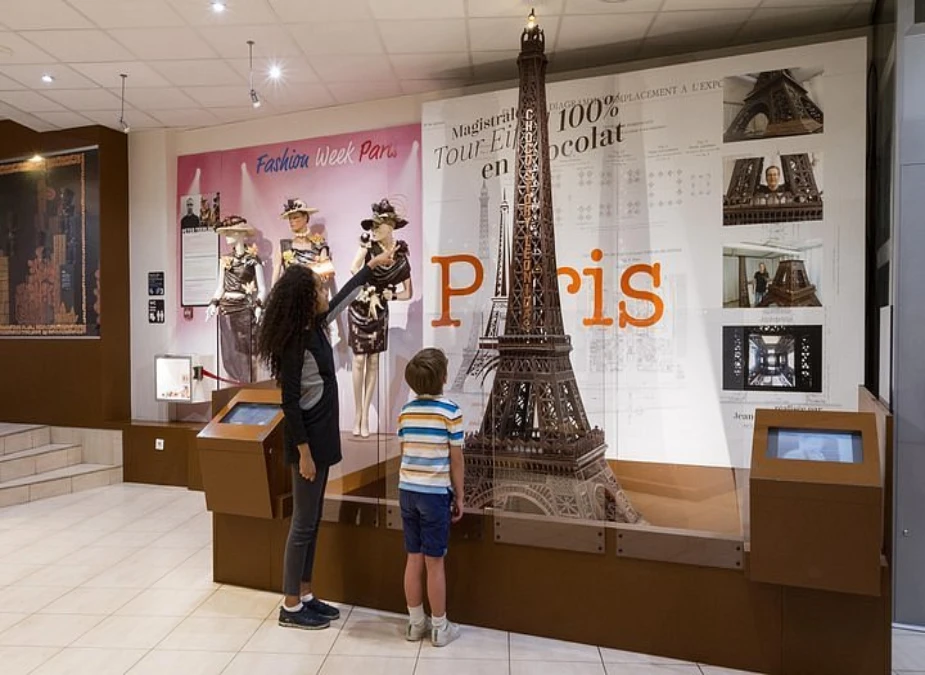 After taking all your pretty selfies with celebrity figures, you can make your day extra delightful with this delicious combo ticket.
Chocolate Museum is less than a mile away from Grévin Wax Museum.
You are certainly mistaken if you think chocolate is a modern-day addiction!
Learn about the history of chocolate and cocoa production, which goes back 4,000 years.
Ticket cost: €37
Guided Cruise on the Seine + Grévin Wax Museum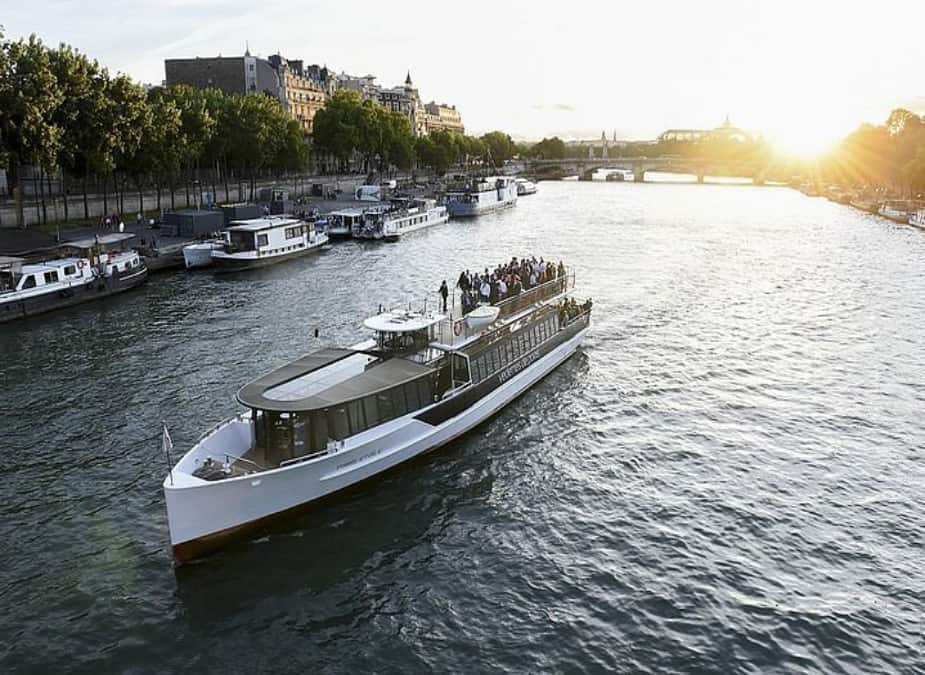 You can get your day and facts right with this exclusive combo offer.
A Guided Cruise on the Seine is a one-hour-long cruise in which you appreciate the visual wonder while you pay attention to the fascinating commentary about what you see.
Ticket cost: €35
Grévin Wax Museum + Zoo Jardin des Plantes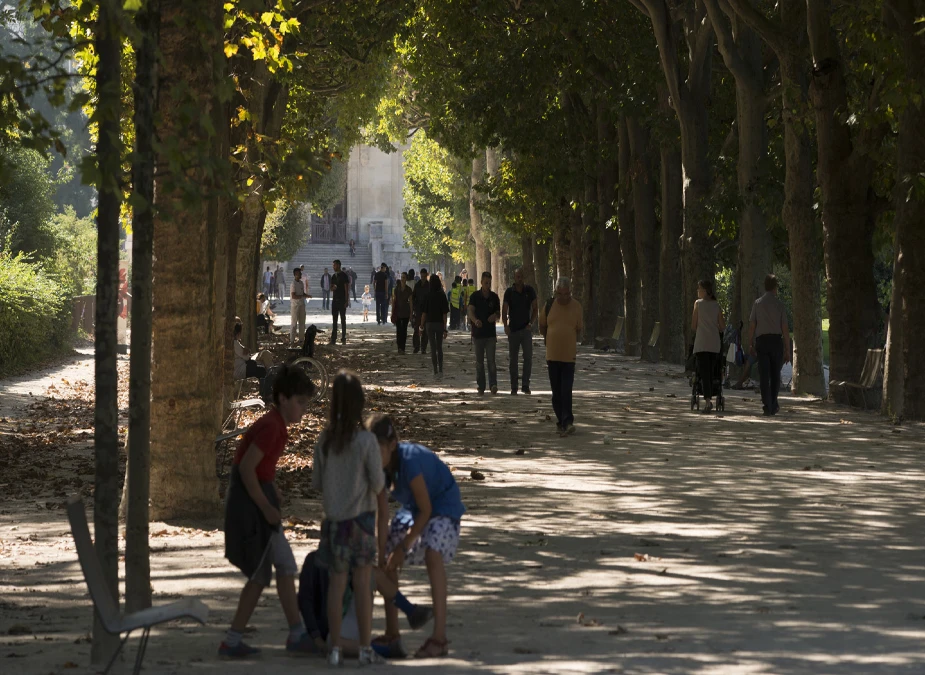 With this Grévin Wax Museum and Zoo Jardin des Plantes combo ticket, you step into the world of the Ménagerie, home to over 1,200 animals.
This diverse menagerie houses a remarkable array of creatures, from tortoises to crocodiles to lizards to snakes.
Take part in the urban biodiversity trail, gaining insights into the challenges faced by biodiversity.
Combo ticket cost: €39
Grévin Wax Museum + Le Grand Rex Studios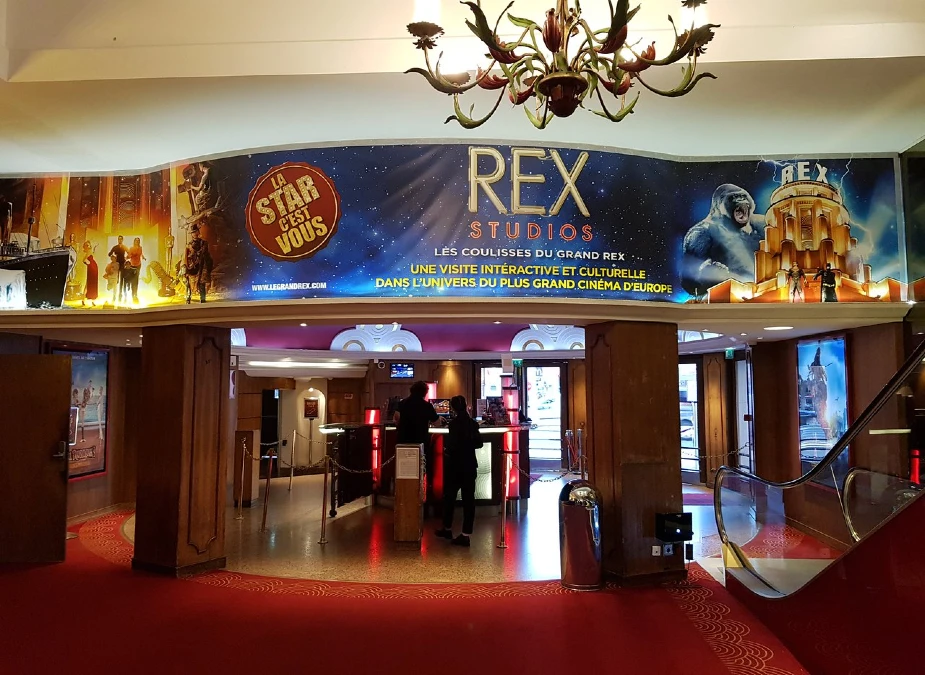 At the renowned Art Deco theater Le Grand Rex Studios, experience the old Parisian film attraction.
The biggest movie theater in Europe is noted for its luxurious interior and a huge audience.
Explore rich spaces and backstage locations, and experiment with movie artifacts and special effects with an audio guide.
It is a magical trip into the captivating world of cinema.
Combo ticket cost: €37
FlyView Paris + Grévin Wax Museum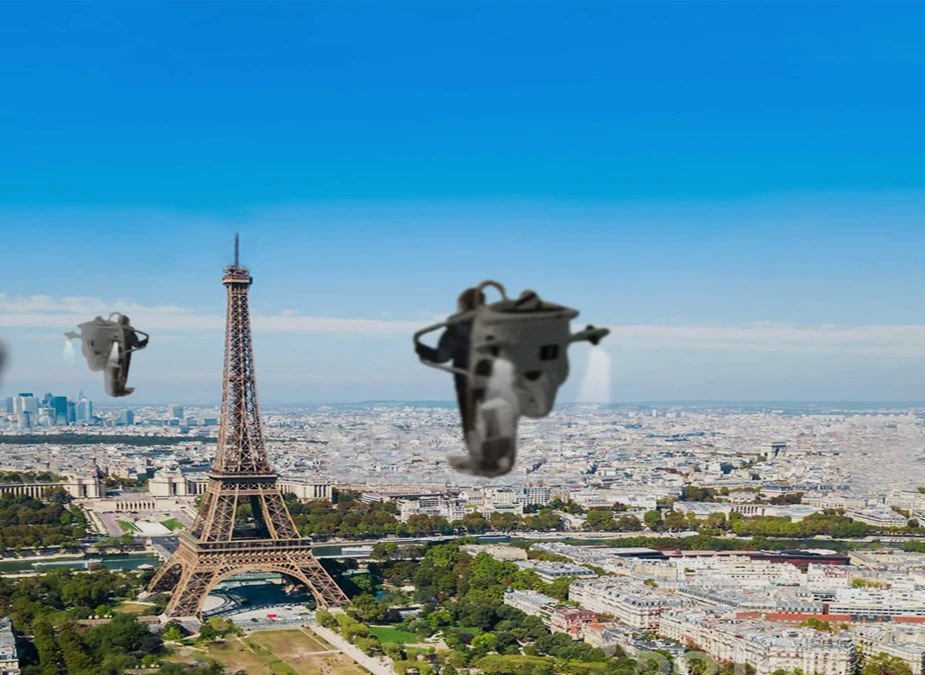 Experience breathtaking virtual reality adventures with FlyView Paris combo ticket, a unique concept premiering in Paris.
FlyView Paris offers an extraordinary way to explore the great sites of Paris through virtual reality.
It's an adventure you will definitely enjoy!
Combo ticket cost: €45
Save time & money! Buy Paris Museum Pass and visit over 60 famous attractions in and around Paris. Book now and explore museums and monuments such as the Louvre and Versailles.
---
---
How to reach Grévin Wax Museum
Address: 10 Boulevard Montmartre, 75009, Paris. Get Directions
By Bus
Grévin Wax Museum is only one-minute walk from the Grands Boulevards bus stop.
Lines: 20, 39.
The Grévin Wax Museum is only a two minutes walk from the Richelieu – Drouot – Mairie du 9e bus station.
Lines: 74, 85.
By Subway
Grévin Wax Museum is only two minutes walk from the Richelieu – Drouot subway station.
Subway services: 8, 9.
By Car
If you're driving by car, turn on Google Maps and get started!
Timings
The Grévin Wax MuseumParis stays open from 10 am to 6 pm from Monday to Friday.
Grévin Wax Museum stays open from 9.30 am to 7 pm on Saturday and Sunday.
How long does the tour take
A comprehensive visit to the Grévin Wax Museum Paris takes one to two hours.
Best time to visit Grévin Wax Museum
The best time to visit the Grévin Wax Museum is early morning when the museum opens or at the end of the day.
Visiting the museum on weekdays is best to avoid overcrowding and appreciate the art peacefully, as it should be.
FAQs
Here are some questions guests usually ask about the Grevin Wax Museum.
Where can I book tickets for Grévin Wax Museum?
You can purchase your tickets at the attraction or buy them online here.
Is it necessary for minors to go with an adult when visiting Musée Grévin?
An adult must go with visitors under 15 years, while those aged 15 and over 
(excluding groups) can visit the museum unaccompanied.
Does the Grevin Museum offer a cloakroom or luggage storage?
There is a cloakroom accessible for the following fees:
Small bags and clothing cost €2, while large bags and strollers cost €2.50.
Can I bring my pet to Grévin Wax Museum?
Yes. But it has to be small, carried in a bag, and pose no risk to other visitors.
Is photography allowed within the Museum?
Yes, within the Grevin Museum, Photography is allowed. To create a unique photo album, make the most of your stay by posing with one of our 200 celebrities.
Can I touch the museum's wax figures?
No, each wax figure takes a team of artisans over six months to construct, and they are genuine art pieces. Because of their extraordinary fragility, these sculptures must remain untouchable.
Popular attractions in Paris