Disneyland Paris is the happiest place on Earth, and a trip to Paris is incomplete if it is not part of your Parisian holiday.
The theme park is perfect for everyone – kids can go on rides and watch their favorite Disney characters, while adults can relive their childhood.
The park has rides, attractions, shows, parades, etc., for all age groups that are bound to thrill you.
If Disneyland Paris is already on your itinerary, plan your day wisely, for there is so much to see.
This article shares everything about Disneyland Paris' one day ticket, so that you can make a quick visit to the theme park.
Top Disneyland Paris one day Tickets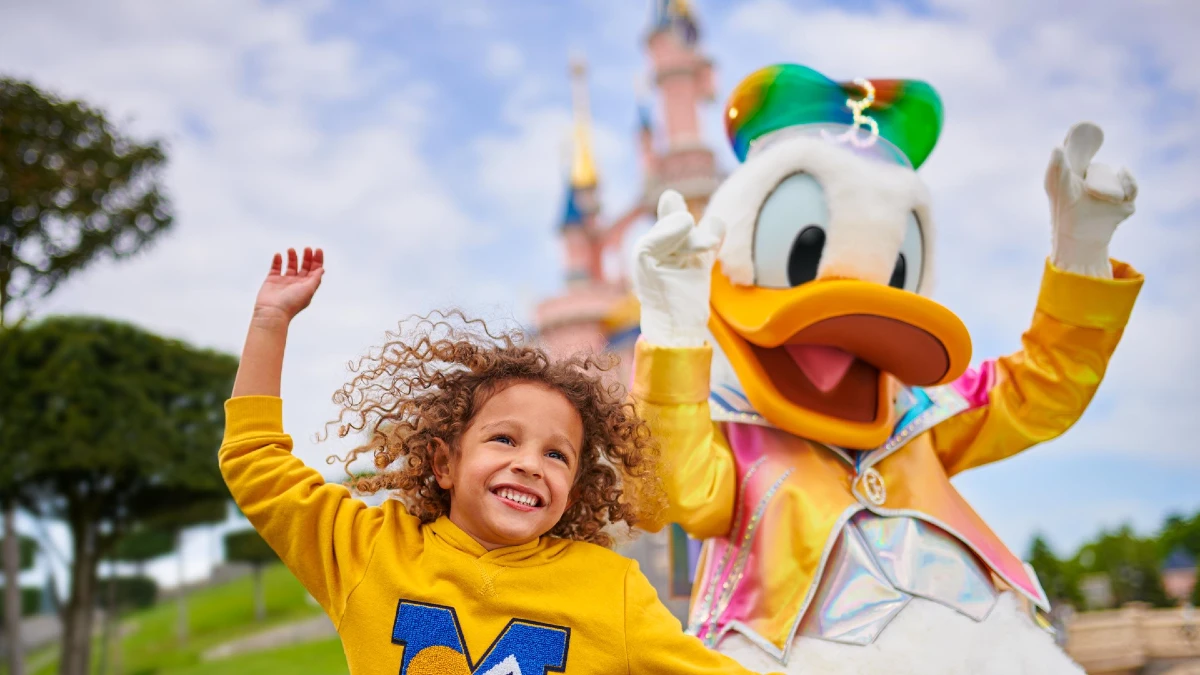 Is one day enough to explore Disneyland Paris?
Disneyland Paris consists of two parks- Disneyland and Walt Disney Studios. And both the parks have lots to see.
This leaves tourists confused about whether one day would be enough to explore both parks.
While the one-day Disneyland Paris ticket allows you to enter both theme parks in one day, you cannot explore and experience everything.
For instance, to explore an attraction in Disneyland Park, you might have to give up a show at Walt Disney Studios.
But if you're on a tight budget and want to visit the park in one day, then go ahead, you still can extract the most out of one day trip.
If you want to see every nook and corner of the parks and give yourself enough time to rest in between, you need at least 3 to 4 days at Disneyland Paris.
One park or two parks in one day?
You can purchase either a 1-Park or a 2-Park ticket if you visit for just one day.
If you are visiting with smaller kids, sticking with one park is the best option for your time and money.
When selecting just one park, it is better to go for Disneyland Park over Walt Disney Studios, as it is bigger and has top-class thrill rides like Pirates of the Caribbean, Big Thunder Mountain Railroad, and Sleeping Beauty Castle.
If you will be visiting with teenagers who don't tend to tire easily, it is better to opt for the two-park ticket.
If you buy two park tickets for a day, it can be a little exhausting, but at the end of the day, you will have had more fun.
Disneyland Paris one-day ticket prices
Disneyland Paris ticket prices vary from season to season.
Based on the crowd, the theme park has four seasons: Eco, Low, Medium, Medium Plus, Regular, and Peak.
Disneyland offers two kinds of tickets, dated tickets, which can be canceled up to 3 days before the arrival, and undated tickets, which are valid for the whole year.
The ticket prices are different for different age groups; however, kids aged 2 or under require no ticket.
One-day, one park ticket
| Ticket | Adult (12+) | Kids (3 to 11) |
| --- | --- | --- |
| 1-Day, 1-Park Ticket – Eco | € 56 | € 52 |
| 1-Day, 1-Park Ticket – Low | € 62 | € 57 |
| 1-Day, 1-Park Ticket – Medium | € 72 | € 67 |
| 1-Day, 1-Park Ticket – Medium Plus | € 79 | € 73 |
| 1-Day, 1-Park Ticket – Regular | € 89 | € 82 |
| 1-Day, 1-Park Ticket – Peak | € 99 | € 91 |
One-day, two park ticket
| Ticket | Adult (12+) | Kids (3 to 11) |
| --- | --- | --- |
| 1-Day, 2-Park Ticket – Eco | € 81 | € 77 |
| 1-Day, 2-Park Ticket – Low | € 87 | € 82 |
| 1-Day, 2-Park Ticket – Medium | € 97 | € 92 |
| 1-Day, 2-Park Ticket – Medium Plus | € 104 | € 98 |
| 1-Day, 2-Park Ticket – Regular | € 114 | € 107 |
| 1-Day, 2-Park Ticket – Peak | € 124 | € 116 |
Cost of same-day one-day ticket
If you haven't planned your one-day Disneyland Paris visit in advance and want to book your tickets at the last minute, you must pay a premium.
The 1-day, one-park same-day entrance ticket costs € 105 for guests 12 years and above, while visitors aged 3 to 11 years pay a discounted rate of € 97.
The 1-day, same-day entrance ticket, which allows you to access both the parks, is priced at € 130 for adults and € 122 for younger visitors.
Making the most of one-day visit
With so much to see, your one-day visit to Disneyland Paris needs some planning.
Here are some tips to make the most of your time at one of the World's most popular theme park.
Book your tickets in advance
If you're planning to spend just one day at the Disneyland Paris theme park, then time is the key to unlocking pleasure!
Disneyland Paris is the most visited theme park in the world, so you will walk into a massive crowd.
Be prepared to see queues – at the ticket counters at the entrance gate and the rides and attractions.
We highly recommend booking your Disneyland Paris one-day ticket online, much in advance.
With an online ticket on your phone, you can head straight into the park without the need to stand in a queue.
When you don't waste your time at the ticket counter queues, you can spend every minute of your one day at Disneyland Paris inside the magical world.
Moreover, an e-ticket ensures a guaranteed entry into the park, unlike offline tickets, whose availability is subject to various factors and is likely to get sold out in the peak season.
Arrive early at the gate
Your time of arrival determines the flow of your Disneyland trip.
When the park gates open, it is quiet and peaceful, which offers you a good space and time to explore the park.
Many visitors commit the mistake of seeing the park opening at 9 am and arriving at the park at 9 am.
When you arrive at the park as soon as it opens, you may end up wasting a lot of time at the security check, which eventually delays your entry by an hour or so.
Hence, it is better to buy Disneyland Paris tickets online and reach the park an hour before the official timings of the park.
Prioritize rides and attractions
Planning is the key to a successful trip, hence when you visit Disneyland Paris for a day, you need to prioritize which attraction or ride you would prefer the most.
You can set up your priorities at two levels– at a personal level which rides you personally want to go, and at the park level (based on ratings, reviews, and experience of the visitors), which is the most popular.
If you are travelling with younger kids, keep in mind the height requirements at the rides.
Going through the list of top rides and attractions at Disneyland Paris can help you prepare your own list.
If you feel one day is not enough to explore everything, check out two-day Disneyland tickets.
Passes at Disneyland Paris – Fast Pass, Photo Pass and Standby Pass
Skip the lines with Fast Pass
Most of the popular rides at Disneyland have long waiting time, especially during the peak season.
Fast Pass at Disneyland Paris lets you skip the queues on a number of rides to make the most out of your park visit.
Disneyland Paris provides free and paid Fast Pass services, the free Fast Pass is included in your general entry ticket to the park, while if you want to add a little comfort and convince, you can opt for a paid Fast Pass.
One day isn't enough to explore Disneyland Paris, but it is sufficient to enjoy rides and watch parades and night shows.
A day at Disneyland Paris will give you tonnes of memories that will stay with you for a lifetime.
Recommended Reading: Disneyland Paris packages
Sources
# Disneylandparis.com
# Attractiontickets.com

The travel specialists at TheBetterVacation.com use only high-quality sources while researching & writing their articles. We make every attempt to keep our content current, reliable and trustworthy.
Popular attractions in Paris

# Louvre Museum
# Eiffel Tower
# Arc de Triomphe
# Palace of Versailles
# Disneyland Paris
# Musee d'Orsay
# Centre Pompidou
# Notre Dame
# Paris Zoo
# Pantheon
# Sainte Chapelle
# Montparnasse Tower
# Picasso Museum
# Catacombs of Paris
# Opera Garnier
# Seine River Cruise
# Seine Dinner Cruise