Disneyland Paris is the most visited theme park in the world, which is why the park always tries to ensure proper crowd management to avoid overcrowding, or mishaps.
The theme park launched Standby Pass in 2020 to optimize the time spent by visitors in the queue for both Disneyland Park and the Walt Disney Studios.
During the pandemic, this digital tool proved to be a great way to ensure physical distancing at the park.
This article shares everything you should know about Disneyland Standby Pass before you plan to visit the theme park.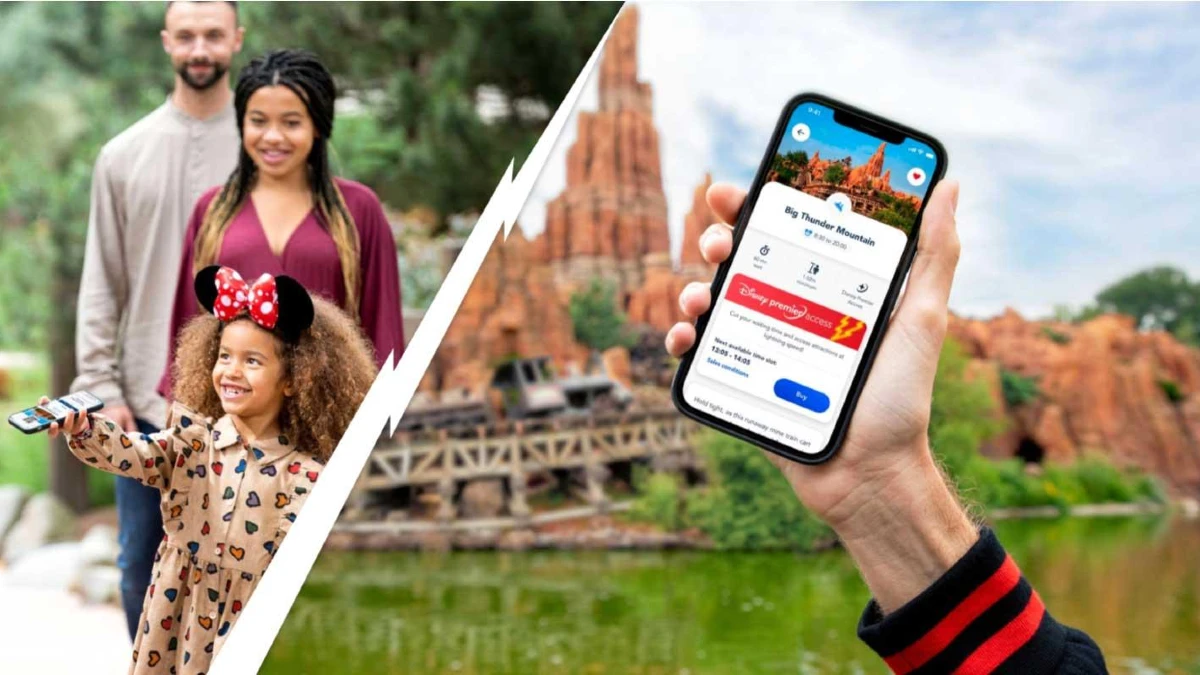 What is a Disneyland Paris Standby Pass?
The Disneyland Paris standby Pass is a pass that helps you enjoy the park to the fullest without waiting for hours in long queues before the rides.
During the peak season, the theme park experiences a huge rush, delaying entry to rides and attractions and leaving visitors sad and disappointed!
For big thrill rides, the wait times at Disneyland Paris are really long and you don't just lose time but also end up wasting your energy.
Keeping that in mind, Disneyland Paris came up with Standby Pass, which lets visitors reserve their spot without having to stand in queues.
The Standby Pass is only for Disneyland Paris most popular rides, where visitors' queues can be very long, especially during peak times.
When Standby Pass becomes active, the regular queue is closed, and visitors are given a standby time later that day.
Guests can carry on exploring the other activities, and come back at the time slot given to them to try the ride.
Disneyland's Fast Pass is yet another way to avoid wasting your time in the long queues.
Note: Some of the Disneyland Paris rides have minimum height requirements
Cost of the Disneyland Paris Standby Pass
Disneyland Paris Standby Pass is completely free.
Guests don't have to pay anything to enjoy the benefits of Standby Pass.
Recommended Reading: Disneyland Paris packages
Which attractions use Standby Pass?
Standby Pass in Disney theme park in Paris is available only for the most popular Disneyland attractions, which have very long queues at peak times.
The Standby Pass is applicable at the following attractions:
– Crush's Coaster
– Dumbo the Flying Elephant
– Peter Pan's Flight
– Big Thunder Mountain
– Hyperspace Mountain
– Autopia
– Twilight Zone Tower of Terror
– Ratatouille: The Adventure.
Recommended Reading
# Disneyland Paris one day ticket
# Disneyland's Multi-day ticket
How to know if you need to reserve a Standby Pass?
You can find out the attractions that offer Standby Pass service on the official mobile app of Disneyland Paris.
You will also see a sign at the entrance of the attractions where the Standby Pass is activated.
However, if Standby Pass is not activated for your chosen attraction, you can join the ride line as usual.
How does Standby Pass work?
Follow these steps to activate Disneyland Paris Standby Pass:
– Download the free Disneyland Paris app via the App Store or Google Play (The mobile app is available for both iPhone and Android users)
– Create or log in to your Disney account
– Link your Disneyland Paris Park tickets to your Disney account
– After entering Disneyland Paris Park, you can choose an attraction and reserve a Standby Pass (if Standby Pass is activated for that attraction) for each person who wishes to ride.
The app will then allocate you the next available time slot, i.e., the time when you can go for a ride.
– Arrive at the attraction entrance during your allocated time slot and scan your Standby Pass QR code.
– Join the queue and get ready to enjoy the ride!
Recommended Reading: Photo Pass at Disneyland
FAQs about Disneyland Paris Standby Pass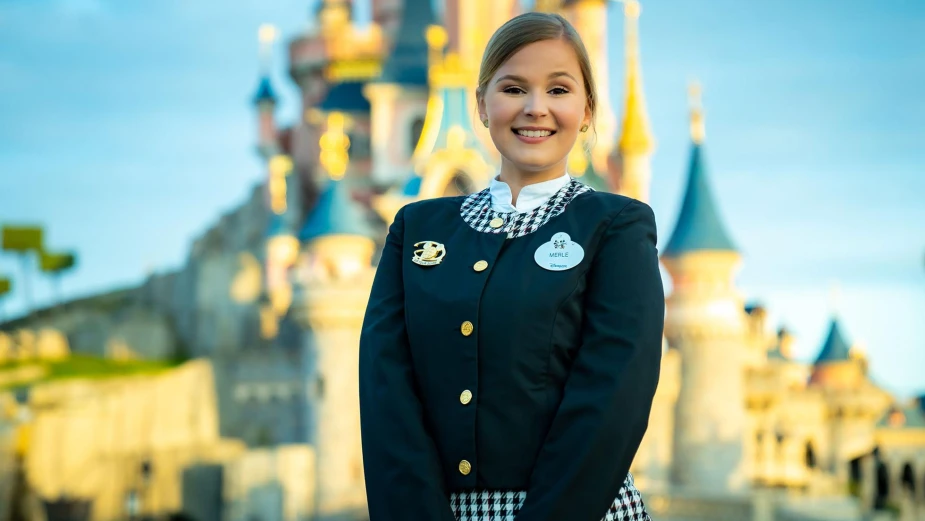 When can I reserve a Standby pass?

Once you enter the park, you can reserve a Disneyland Paris Standby Pass. 

New time slots become available at 11 am, 1 pm & 3 pm
How many Standby Passes can I have?

You can only have one Standby Pass at a time.

You can reserve as many passes as you wish every day but must wait until your current pass start time expires before reserving the next pass.
Can I give my Standby Pass to someone else?

No, you can't. Standby passes are non-transferable as they are linked to individual ticket holders.
How many times can I use a Standby Pass?

Each Standby Pass allows one visit to one attraction. 

If you want to ride the same attraction again, you must wait two hours to reserve a new pass. 

You can reserve a different attraction once your current pass start time has expired.
Do children need a Standby Pass?

Only children above three years require a Standby Pass.
What if I don't have a smartphone, but need a Standby Pass?

If you don't have a smartphone or your phone is running out of battery, you can either find a mobile charging location or head to City Hall in the main park or Studio Services at Walt Disney Studios, where a Cast Member will book you a pass (limited availability).
Popular attractions in Paris

# Louvre Museum
# Eiffel Tower
# Arc de Triomphe
# Palace of Versailles
# Disneyland Paris
# Musee d'Orsay
# Centre Pompidou
# Notre Dame
# Paris Zoo
# Pantheon
# Sainte Chapelle
# Montparnasse Tower
# Picasso Museum
# Catacombs of Paris
# Opera Garnier
# Seine River Cruise
# Seine Dinner Cruise