The Circle Line Best of NYC Cruise, provided by Circle Line Cruises in New York City, is a comprehensive, adventurous tour of NYC. 
Since 1945, Circle Line Cruises have had over 80 million passengers and are widely regarded as one of the top boat rides globally.
The Best of NYC Cruise is the only sightseeing cruise that completely circles Manhattan on a two-and-a-half-hour ride.
This article shares everything you need to know before booking tickets for the Circle Line Best of NYC Tour.

Top Circle Line Best of NYC Cruise Tickets
What to expect
Hop on the Circle Line Cruises' flagship cruise, giving you an otherworldly experience.
A sweeping ride around the island is sure to take you on a whirlwind escapade filled with fun and excitement.
Get a taste of the complete package on this extended tour that covers three rivers, seven bridges, five boroughs, and 25 world-renowned landmarks.

---
---
Where to buy tickets for the Best of NYC Cruise
Tickets for the Circle Line Best of NYC Cruise are available at the attraction or online in advance.
To avoid the hassle of queuing up at the counter and wasting time, we recommend booking your tickets in advance.
Not only can you save time, but you can also get exclusive discounts and offers by booking online.
Booking beforehand can prevent any last-minute disappointment or delays.
How do online tickets work?
Go to the NYC: Circle Line Best of NYC Skip-The-Box-Office Cruise booking page, select your preferred date and the number of tickets, and buy the tickets right away.
After the purchase, you will receive the tickets in your email.
You can walk into the cruise by showing the ticket at the gate on the day of your visit.
Best of NYC Cruise ticket price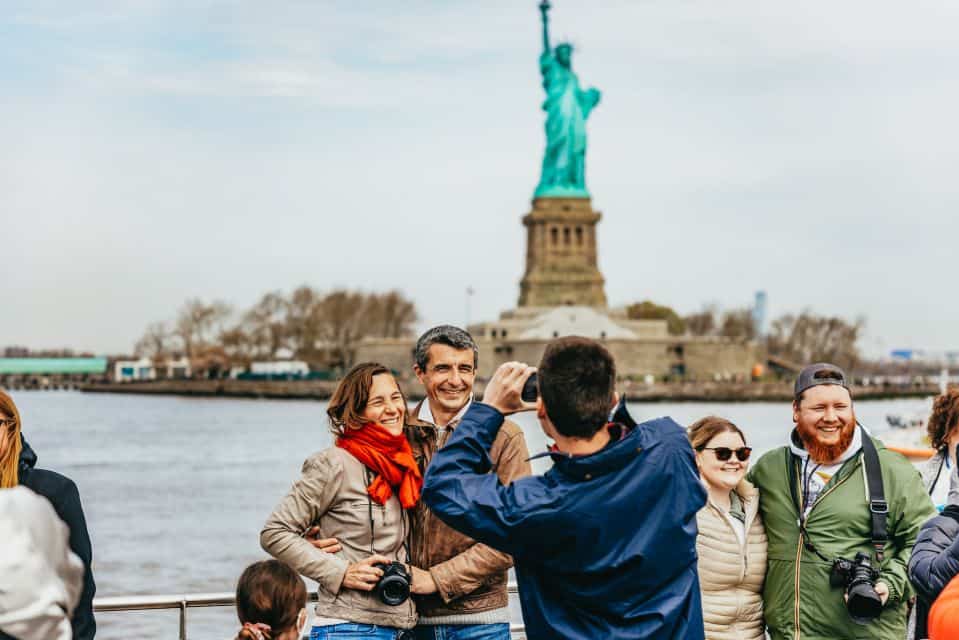 The tickets for the Best of NYC Cruise can be bought for US$49 for all aged above three.
Tickets for children between three and 12 can be bought at a reduced price of US$40.
Children under three get a free ride on the Circle Line Cruise.
Ticket Prices
Adult Ticket (above 13 years): US$49
Child Ticket (3 to 12 years): US$40
Infant Ticket (Below 3 years): Free

Save time & money! Buy New York CityPass and visit 5 iconic attractions of NY like the Empire State Building, 9/11 Memorial and Museum, Guggenheim Museum, and many more. Book now and get up to 40% discount!
---
---
Five reasons to book the Best of NYC Cruise
Expect priority skip-the-line access while getting on board the cruise.
Circle Line Cruises are available at different times throughout the day.
Each cruise comes with its own unique and memorable experience.
Here are five things that make the Best of NYC Cruise a preferable option.
Full island tour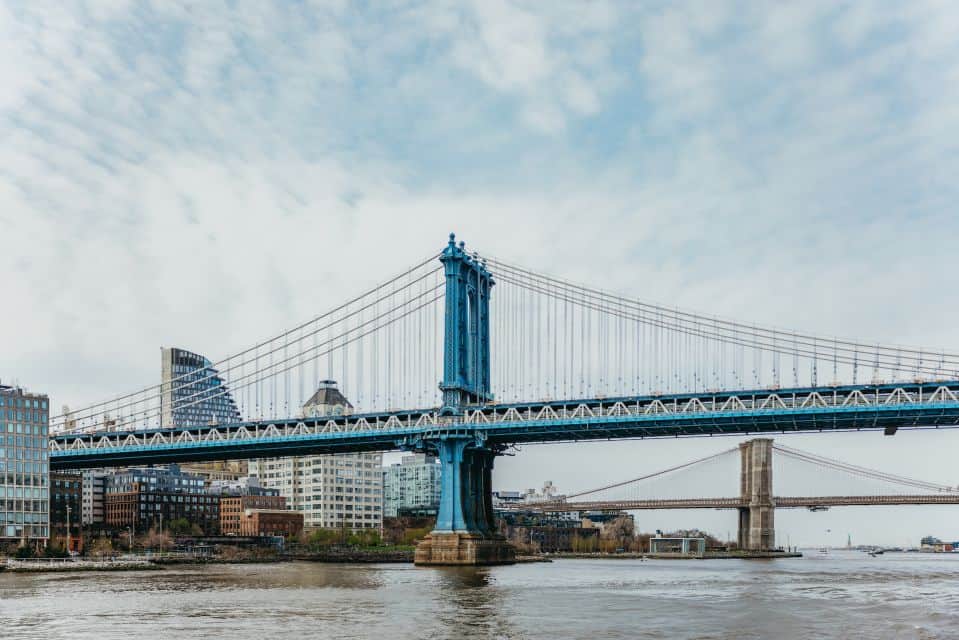 The Best of NYC Cruise is the only cruise that takes you on a complete tour of Manhattan Island.
Coast through on a two-and-a-half-hour cruise on the Hudson, East, and Harlem Rivers bounding Manhattan Island.
Hit all five boroughs of the Big Apple while sitting back and soaking in the amazing skyline.
Over 130 landmarks
What is better than a luxurious cruise ride?
A luxurious cruise that lets you see all things that the beautiful city of New York has to offer.
The Best of NYC Cruise takes you to major attractions like the famous Yankee Stadium, the glorious Empire State Building, and the world's busiest suspension bridge, George Washington Bridge, among others.
See sights like Ellis Island and South Street Seaport while you get within 100 feet of the prized Kohinoor of the cruise, the Statue of Liberty.
The Statue of Liberty Cruise is a short yet unforgettable 60-minute harbor cruise that is bound to leave you speechless.
Luxurious amenities and delectable food
Experience the best of New York City on a luxurious cruise with top-of-the-line boats that come fully equipped with world-class amenities.
You can enjoy the ride while feeling the cool breeze on the grand outdoor decks or opt for the temperature-controlled indoor cabins with huge panoramic windows, allowing you to take in stunning views.
Indulge in delicious snacks from a freshly prepared menu, or enjoy a refreshing beverage from the fully-stocked bar that offers both hot and cold options. 
The Harbor Lights Cruise lets you experience New York on top-of-the-line boats fully equipped with world-class amenities.
Informative commentary
Join the Best of NYC Cruise and enjoy insightful and captivating commentary about New York City from expert guides.
The two-and-a-half-hour ride around Manhattan includes live narration to keep you entertained.
Enhance your cruise experience by discovering fascinating stories about iconic New York landmarks as you sail past them.
Best photos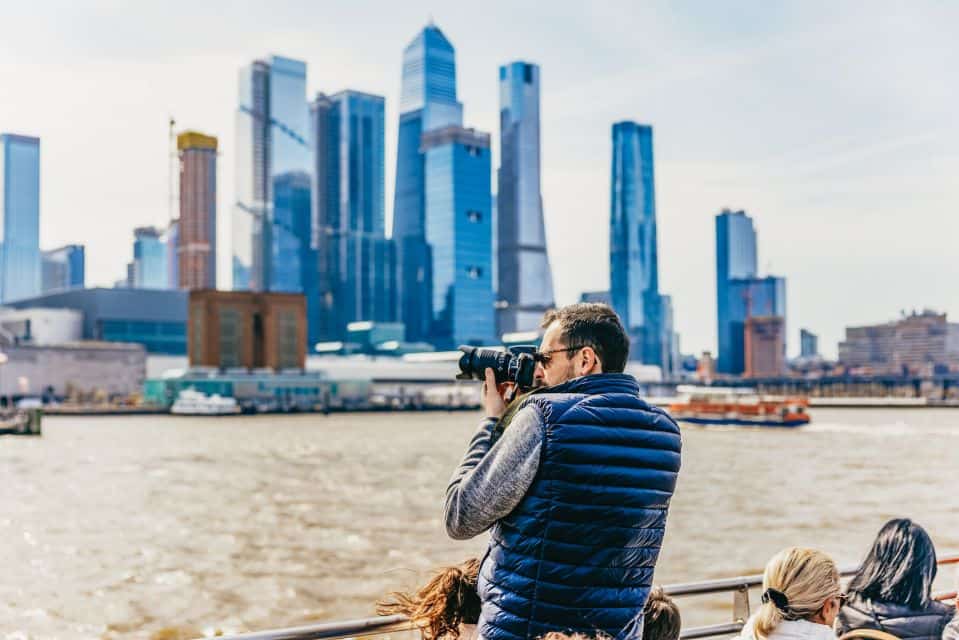 Get the best photo opportunities and make memories spanning a lifetime with your loved ones on the Best of NYC Cruise.
Capture the best views of New York City's iconic skyline and landmarks visible only from the waters around it.
Never miss a moment and effortlessly upload all your favorite photos and selfies using the free, uninterrupted Wi-Fi available on board.
Recommended Reading
# Circle Line Speedboat Tour
# Circle Line Landmarks Cruise
Circle Line Best of NYC Cruise hours
You can board the extensive Best of NYC Cruise at different hours across the day.
Options range from an early morning ride at 10 am to a late afternoon ride at 3.30 pm.
You can also choose between two other options at 12 pm and 1.30 pm.
The cruise lasts for two and a half hours and circles the island completely.
Circle Line Best of NYC Cruise location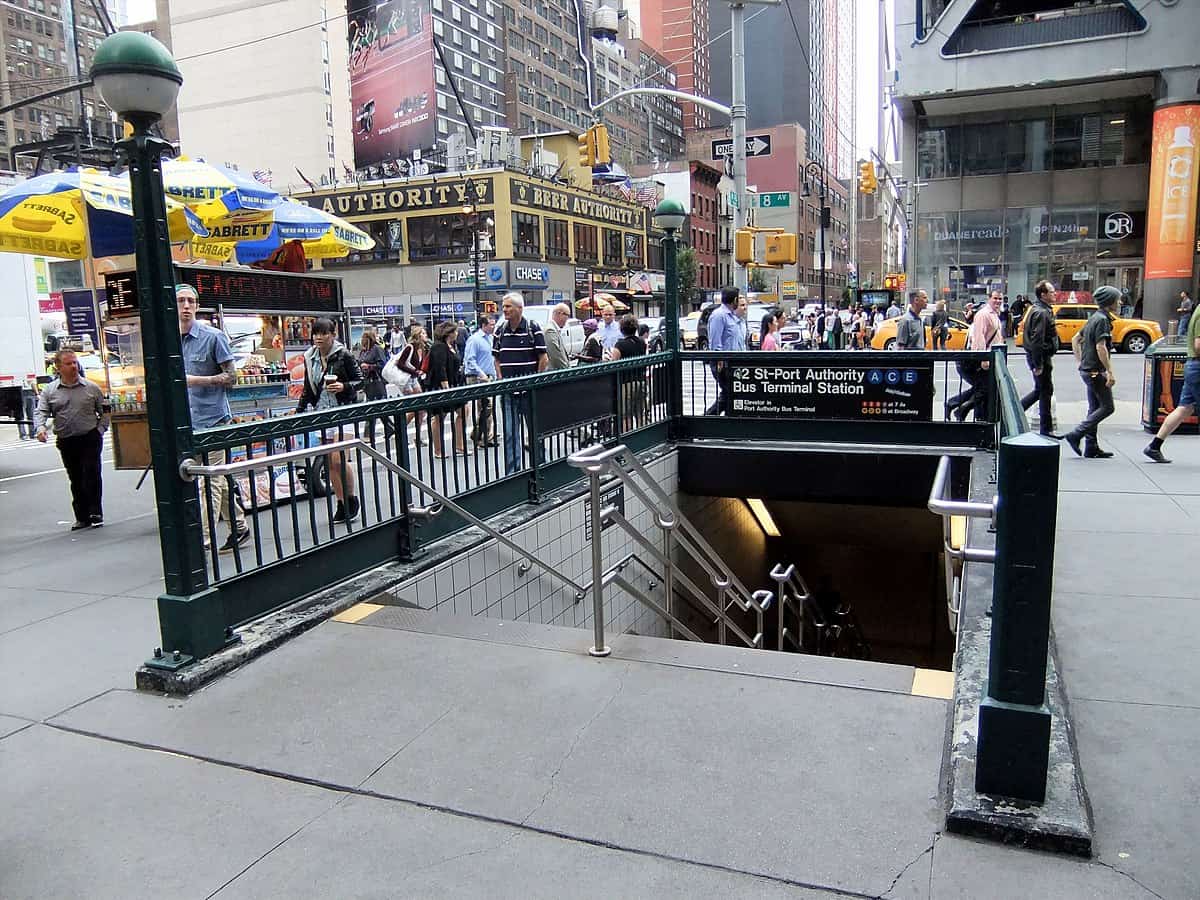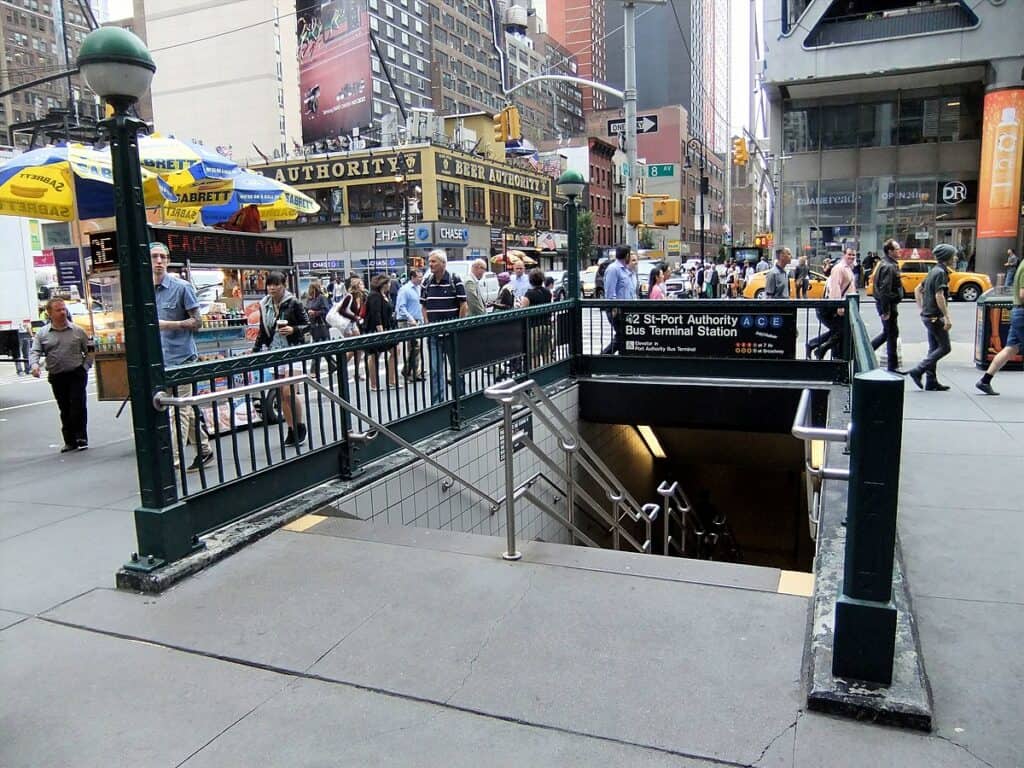 The meeting point for Circle Line Best of NYC Cruise is located at Circle Line Sightseeing Cruises on the Hudson River Greenway.
Address: Pier 83, West 42nd Street, New York, NY10036, USA. Get Directions
You can reach the meeting point by public transport or car.
By Bus
Get down at the 12 Av/42 St Bus Stop, serviceable by the M42 and M50, to reach the meeting point.
By Ferry
You can reach the Circle Line Sightseeing Cruises meeting point by getting down at Midtown / W. 39th St. station.
You can board multiple ferries to get there, including the St. George route ferry.
By Subway
The nearest subway stop to the meeting point for Circle Line Cruise is 34 Street-Hudson Yards Subway Station, which Line 7 can reach.
By Car
If you're driving by car, turn on Google Maps and get started!
You can park at the MPG Parking Javits Center or the Dyer Ave Parking nearby.
Dress code at Circle Line Best of NYC Cruise
It is recommended to wear light, airy clothes when getting on a Circle Line Cruise.
Make sure to bring a light jacket, depending on the weather.
Wearing sunglasses and a hat is advisable when going on a day cruise.
Additionally, using sunscreen and carrying a portable battery pack can help make your experience delightful and seamless.