The Seine is a river in France that flows through Paris.
The Seine River Cruises are very famous among tourists and locals, as numerous reputable firms provide the Seine River Cruises.
Many types of cruises are available, whether self-guided, guided, or private.
Passengers can choose the cruises that are most suitable for them.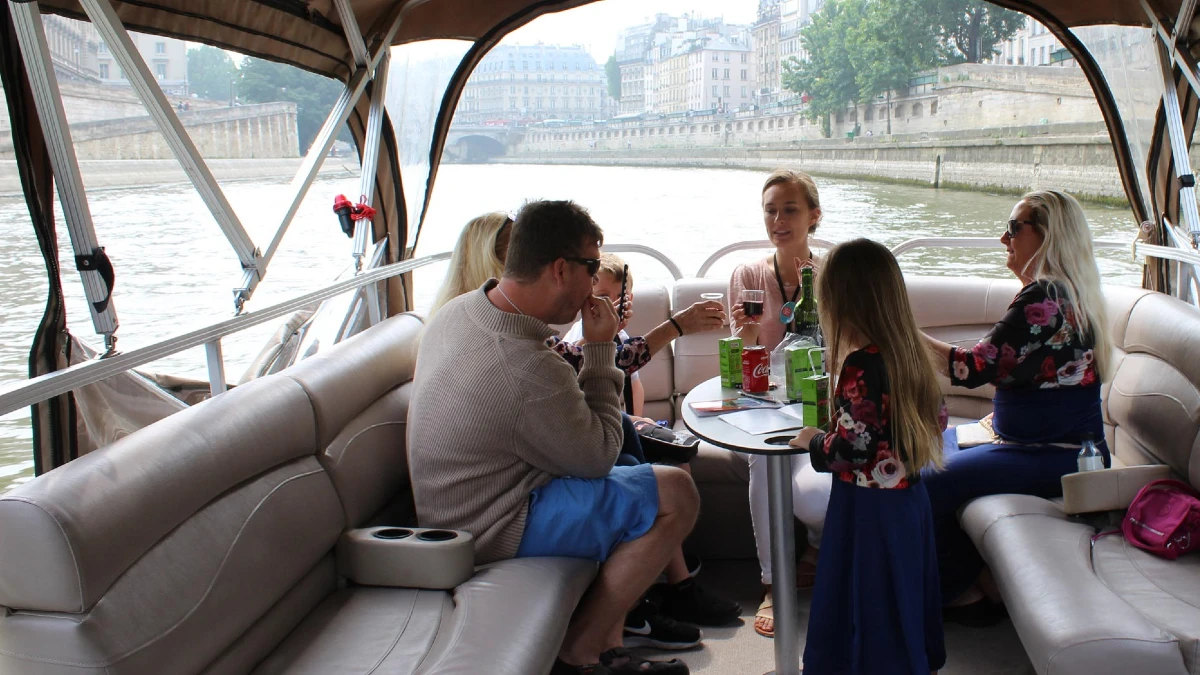 What to Expect from a Private Seine River Cruise
Before taking a guided tour of Paris and learning about its most important landmarks, passengers should cruise along the Seine and take in the bridges and other views.
You can take a unique boat to tour Paris's central area with your friends and family.
Visitors can enjoy a glass of wine while taking in the sights of the Eiffel Tower, Ile de la Cité island, and Pont Alexandre III bridge.
Discover the Louvre, Notre Dame de Paris, and many more.
On this private or shared guided boat tour down the Seine, discover Paris from a unique angle.
There are also specialized games and quizzes to keep your kids completely engaged.
With tickets for a Seine River Hop on Hop off Cruise, you can double the enjoyment during your trip to Paris.
---
---
Different Private Seine River Cruises
There are different types of private river cruises available for visitors.
Some of them are listed below.
Online and offline tickets are accessible, although online tickets provide several benefits and discounts.
To ensure you get this opportunity, get your tickets in advance.
Best Seine River Private Cruises
Although many private cruises are available on the Seine River, we will explain the best ones below.
Private Tour, Seine Cruise & Eiffel Tower 2nd Floor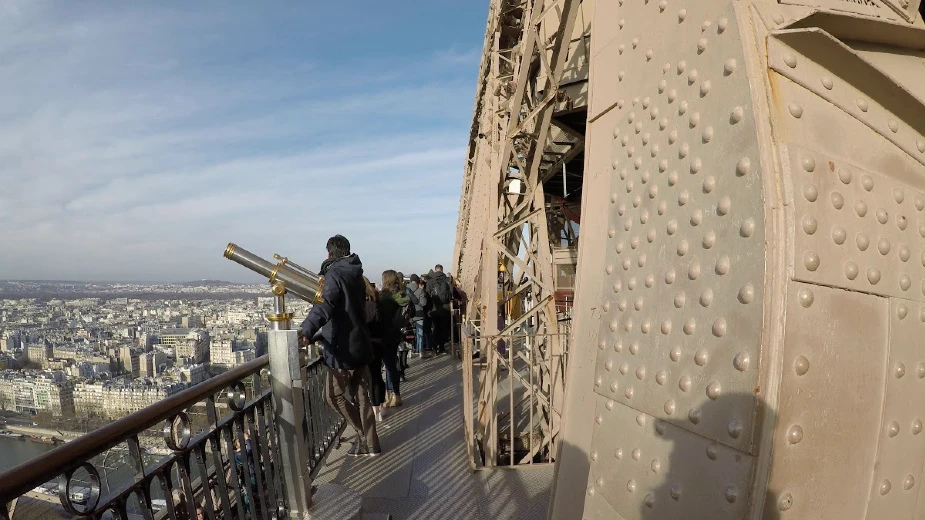 Passengers can set out on a tour of Paris by taking a boat ride along the Seine for one hour while listening to the recorded narration.
You can enjoy the city views from the Eiffel Tower's second floor or take a bus tour of the city to view its top attractions.
Visitors can join a boat excursion along the Seine to explore Paris' most well-known bridges and landmarks.
After the cruise, you can take the mesmerizing cityscapes from the Eiffel Tower's second floor, and after admiring the breathtaking views, board the bus to see the city.
Passengers can see the Champs-Élysée, the Louvre, the Invalides, and Notre-Dame Cathedral, some of Paris' well-known landmarks, and continue to the stunning Sacré-Coeur neighborhood, Montparnasse Tower, and much more.
Ticket Prices
Adult ticket (18+ years): €2,200
Recommended Reading:
# Best Seine River Cruise
# Eiffel Tower and Seine River Cruise
Private Family Tour and Seine River Cruise
Visitors can continue towards magnificent landmarks, including the Palais Royal, the renowned Paris Opéra, and the Eiffel Tower, after a brief photo break and discover Paris's must-see attractions.
Enjoy a tour designed for you and your children; find undiscovered gems with a local guide.
Visitors can relish a Seine River cruise while visiting the city's renowned landmarks.
Start your tour of must-see attractions in the world's most well-known museum, the Musée du Louvre.
After the tour, you will board a boat on the Seine and enjoy the magnificent views of the most prominent monuments.
The ticket for the seine river cruise is valid at any time; if you'd like, you can leave the day after the tour.
Ticket Prices
Adult ticket (12+ years): €100
Child ticket (3 to 11 years): €75
Infant ticket (Up to 2 years): Free Entry
The Seine River night cruise is another synonym for luxury since it offers a wide range of high-end amenities and activities to entertain guests throughout the journey.
Heart of Paris Private Boat Tour with Bottle of Wine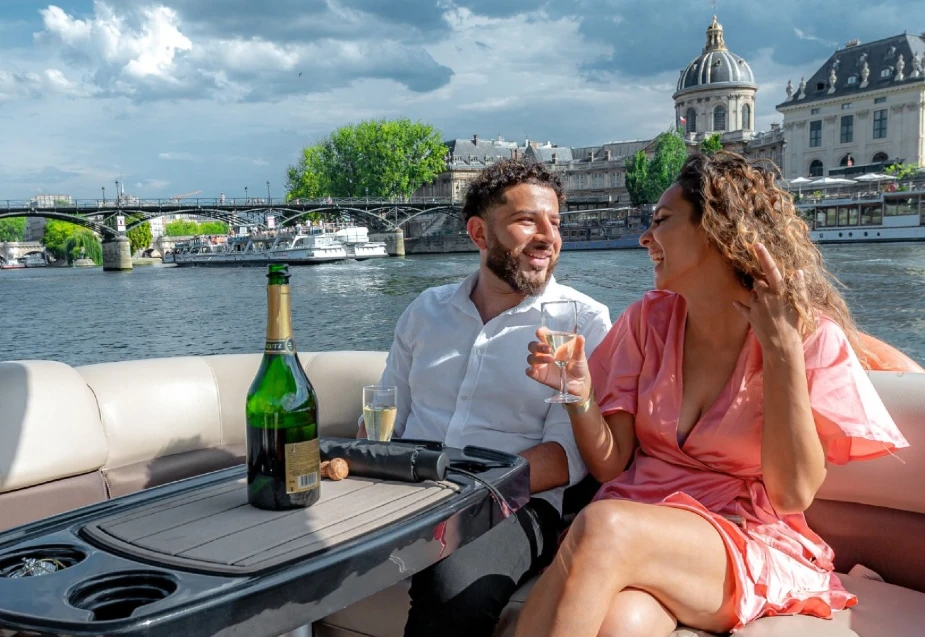 Passengers can enjoy a glass of wine while on a private boat excursion and experience the romanticism of the city.
As you pass the island of Ile de la Cité, be in awe of Notre Dame's architecture; take beautiful images of the Eiffel Tower.
On this boat from the 2020 model year with a top-notch sound system, explore Paris from the Seine River.
As you float through Paris, drink wine while listening to music, board your private boat at the Seine River meeting place, and enjoy the scenery while sipping wine.
As you pass Ile de la Cité, see the Notre Dame cathedral and historic hotels and churches on the island of Ile Saint Louis; experience the rush of crossing the Pont Alexandre III bridge.
Ticket Prices
Adult ticket (18+ years): €499
Recommended Reading:
# Seine River Cruise with dinner
# Seine River Lunch Cruise
# Bateaux Parisiens Seine river Gourmet dinner
Private Pontoon Boat Seine River Cruise with Guide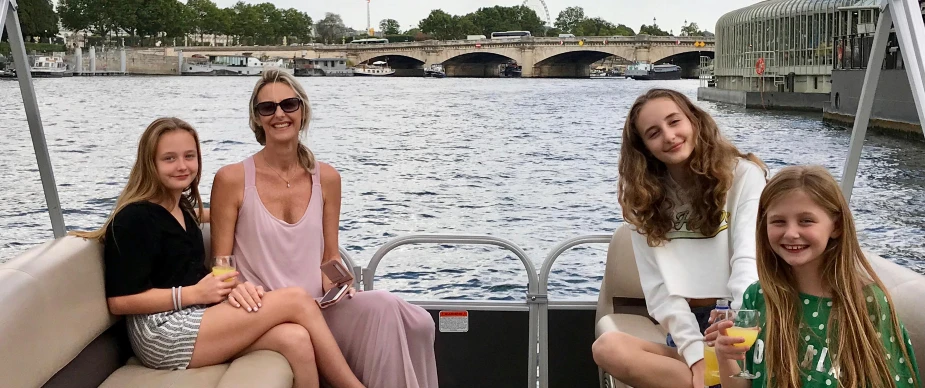 Observe Paris's most iconic structures, take a relaxing and private Seine River tour, and discover Paris from a different angle.
Listen to your skipper's passionate and fascinating facts and stories, experience a timeless moment ideal for families and couples, and see Paris from a fresh angle as you cruise along the Seine.
You can also enjoy the welcoming and pleasant ambiance as you tour the capital of France's famous sites.
Bring your snacks and drinks to enjoy onboard, and connect your music via Bluetooth.
Set sail in Paris for a relaxing excursion suitable for every situation.
Watch as landmarks like the Louvre, Notre Dame, the Eiffel Tower, and more pass by.
Experience a timeless moment ideal for a family outing before supper, a romantic date, or a group of friends.
Any time of year, day or night, have a drink and a snack while admiring Paris' allure.
Ticket Prices
Adult ticket (18+ years): €420
Private or Shared Cruise on the Seine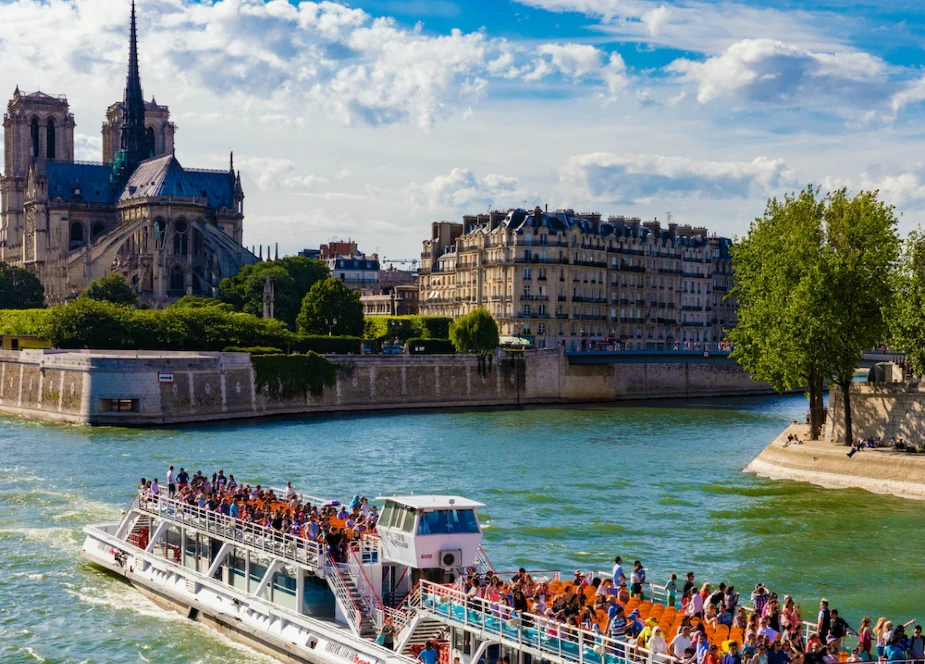 As you move along the Seine River's surface, inhale the clean air and take the most well-known Parisian sights from a novel angle.
Travel beneath the oldest stone bridge in Europe and take unique pictures.
View riverside attractions, including the Eiffel Tower and Notre Dame, and enjoy your food and beverages onboard.
The Statue of Liberty is the first landmark you'll pass as you cruise by, then the Eiffel Tower, the Alexander III Bridge, the Orsay Museum, and the Louvre.
The ancient Pont Neuf, the first bridge in Paris and the oldest stone bridge in Europe, will be passed by boat.
You will get a distinctive perspective of Notre Dame Cathedral and the Paris Plages, a well-known artificial beach along the Seine just beyond.
Return to the Port of Javel Bas, where the tour started, following your picturesque cruise around Paris.
Ticket Prices
Adult ticket (18+ years): €379
---
---
Things to Remember
Before boarding the cruise, remember a few things.
– No pets, smoking, luggage, or heavy bags are permitted on the boat.
– The local guide may change or cancel some circuits without prior notification.
– You must give the local supplier your hotel location at least 72 hours (local time) before the tour's departure to be picked up for it.
– Food and beverages are permitted aboard the boat, with no restrooms.
– The tour begins at the city of Suresnes, which is located outside of Paris.
– Keep in mind that this experience is highly reliant on the weather.
Private Seine River Night Cruise Review
Seine River Cruise is a well-liked tourist destination on Tripadvisor with a score of 4.5.
Check out the two reviews we chose for the Best Seine River Night Cruise to understand what to expect.
A fun two hour river tour
Artur looked after us very well and took some wonderful photos. His knowledge of Paris and the sights along the Seine was appreciated. We had a semi-private tour with a nice young couple (Justin & Monica) and there was plenty of space. terry0688
Great experience in Paris!
Great experience! Arthur was an awesome guide… he took photos, and provided champagne and sweets at no additional cost. He provided great info about the city, and he really made the trip memorable. Highly recommended! justaxel2017