The Seine River runs through the heart of Paris and offers stunning views of city's most famous landmarks, including the Eiffel Tower, Notre Dame Cathedral, and the Louvre Museum.
That's why the ideal way to explore Paris is on a Seine River Dinner Cruise.
On these dinner cruises, you may eat French cuisine and enjoy live music while exploring the city and its illuminated monuments.
Choosing the best dinner cruise can be difficult because many companies provide various kinds of cruises with multiple facilities and benefits.
This articles shares everything you should know before booking tickets for the Seine Dinner Cruise.
The Seine River Cruise is a great way to see the highlights of Paris from a unique vantage point and is a must-do activity for many visitors to the city.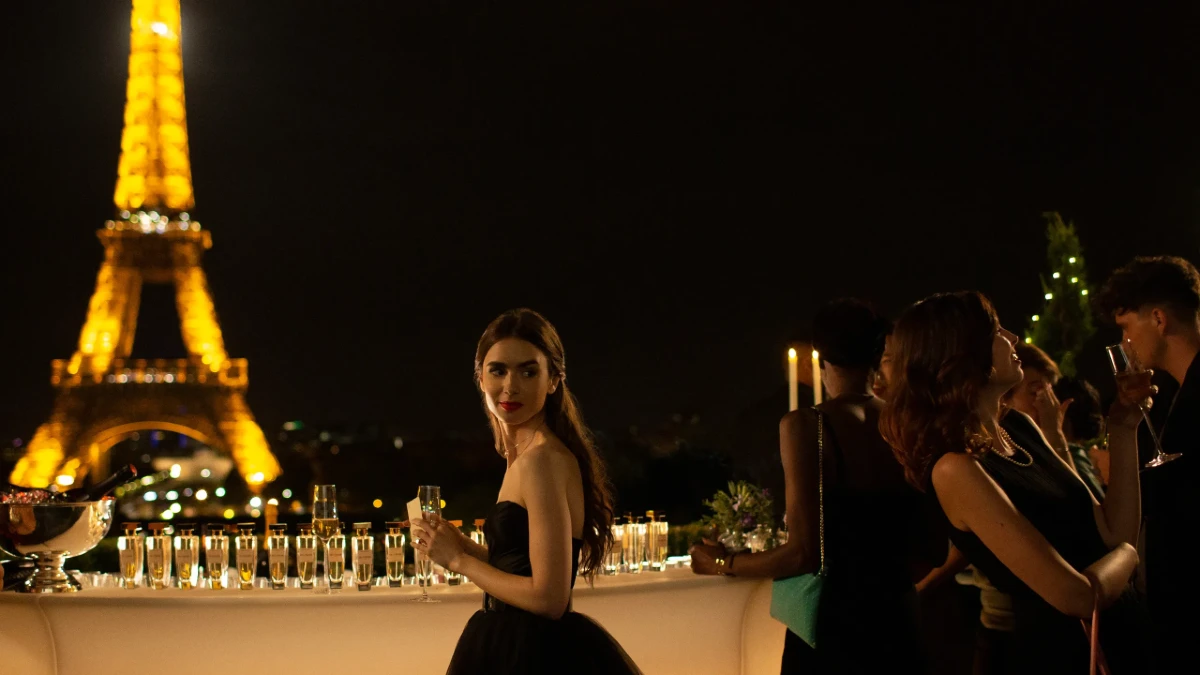 What to Expect on the Seine River Dinner Cruise
A Seine River dinner cruise is a unique and romantic way to experience the beautiful city of Paris.
Nowadays, travel companies make a lot of effort to arrange different forms of entertainment to give guests a unique experience.
Mainly there are two types of cruises available, restaurant and sightseeing, and the visitors can choose the one they prefer more.
The Seine River Cruise at Night comes under the restaurant boats, where you can have authentic Parisian cuisine and enjoy the view.
But if you choose a sightseeing cruise, you can see all the attractions nearby with your family, friends, or partner.
Check out the video:
---
---
Seine River Dinner Cruises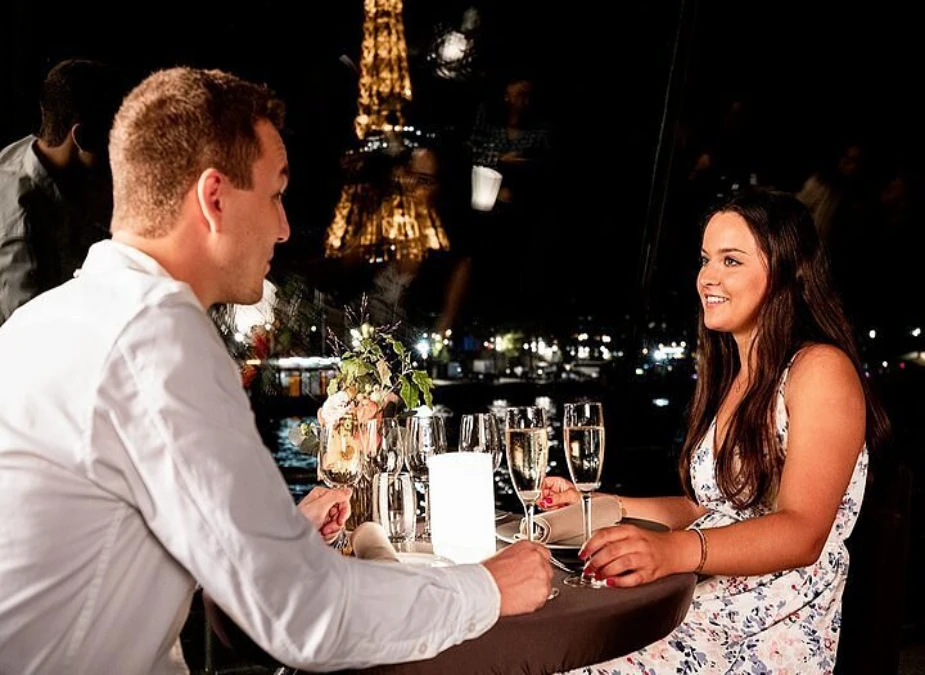 Multiple options are available for you to book The Seine River Dinner Cruise packages; some are mentioned below.
As Paris is one of the most famous tourist destinations in the world, we strongly recommend you buy your tickets early as they can sell out quickly.
The Seine River dinner cruise is a wonderful way to enjoy the beauty and romance of Paris while savoring traditional French cuisine and enjoying live entertainment. It's a truly unforgettable experience!
Recommended Reading:
# Best Seine River Cruise
# Seine River Lunch Cruise
# Bateaux Parisiens Seine river Gourmet dinner
# Seine River Hop on Hop off Cruise
Sights to See with Seine River Dinner Cruise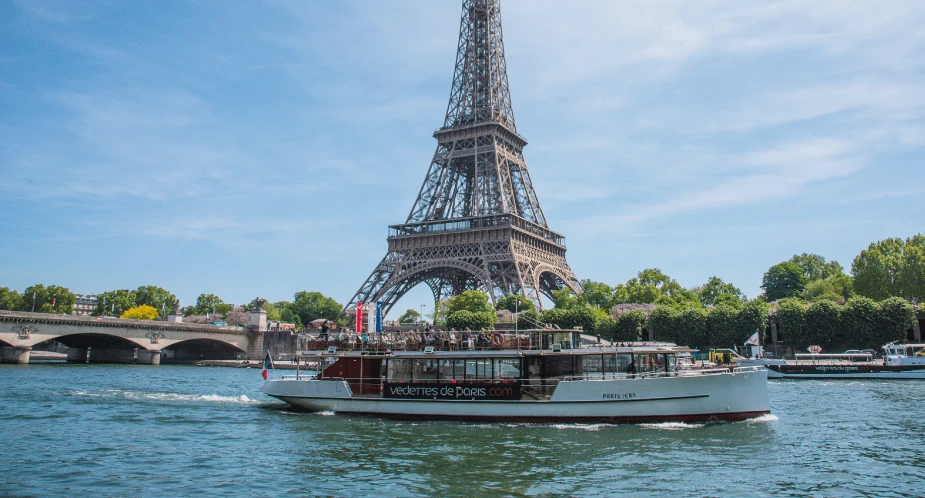 There are many famous places you can visit while you're on the cruise.
Among the places to mention are the Eiffel Tower, Louvre Museum, Notre Dame Cathedral, Pont Neuf, commonly known as Paris's oldest bridge, the Musée d'Orsay, etc.
Some combo tours are available to explore these well-known places to experience everything in Paris.
Take a unique boat to tour Paris's central area with your friends and family with Private Seine River Cruise.
Find out everything about the Eiffel Tower and Seine River Cruise.
---
---
The Atmosphere and Ambiance of the Cruise
Nowadays, travel companies organize many activities on the boat and try to make this experience as a once in a lifetime event for tourists.
They arrange live music and hire bands and musicians from across the globe to perform for the guests so they can have a wonderful time on the Cruise, socialize with other guests, and dance with each other.
On some cruise options, you can choose where to enjoy your meal and tour with center, window, and front boat seating options.
Be camera ready-as as the cruise departs on a journey around some of Paris' must-see sights. Watch as the passing Parisian monuments are lit by the setting sun.
Hop on board a riverboat and enjoy stunning French cuisine and great live singers in a lounge atmosphere.
Things to Remember
If you plan to cruise, you must remember certain do's and don'ts.
You can only wear something casual during the cruise; jeans, shorts, skirts, and t-shirts are not allowed; they usually prefer a formal dress code.
Sandals and flip-flops shorts are not allowed.
You may view the dress code for each dinner cruise on the link where you order your tickets, and if you are dressed formally for a Seine Dinner Cruise, you won't have to face any problems.
Some cruise options do not allow smoking, luggage, or large bags. Some do not allow pets too.
Please note that you should be at the boarding gate 30 minutes before the activity starts.
Seine River Cruise Review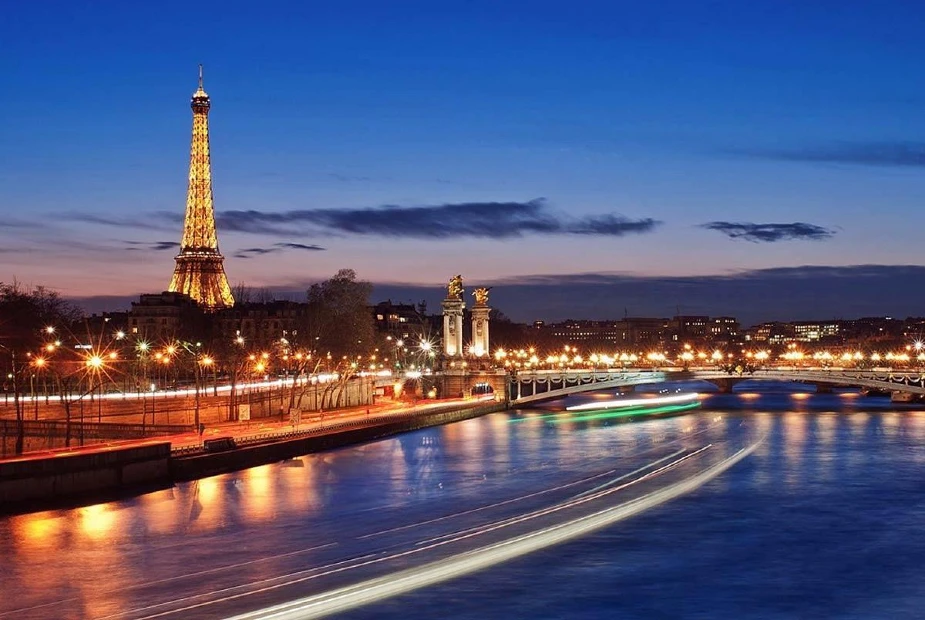 Seine River Cruise is a well-liked tourist destination on Tripadvisor with a score of 4.5.
Check out the two reviews we have chosen for the Seine River Dinner Cruise to get a sense of what to expect there.
---
---
Great River Cruise
It was easy to use, so I walked up to the boat. They scanned the ticket. I was able to just pick which time I wanted to go and get on the boat. So easy! I did not bring earphones which made it hard to hear the tour as the boat went down the river. Jill G, Orlando, Florida
The best
Review of: Seine River Sightseeing Cruise with 3 Course Dinner by Le Bistro Parisien
River cruise was excellent, the staff & management and atmosphere and food was excellent . We do it again…………. Andrew L