Haus der Musik is the house of music that uniquely celebrates Vienna's musical history and offers a platform for guests to learn everything about sound.
The museum, spread across four floors, takes you on a journey where you can hear the stories of great musicians and create your own waltz by rolling four virtual dice.
Only when you come here will you understand the difference between sound, noise, and music.
The interactive exhibits and experiment labs offer a fun and immersive way to learn about sound by becoming an insider of the auditory world.
In this article, we'll share everything you should know before booking tickets for Haus der Musik Vienna, from what one can expect at the museum to opening hours, highlights and much more!
Top Haus der Musik Tickets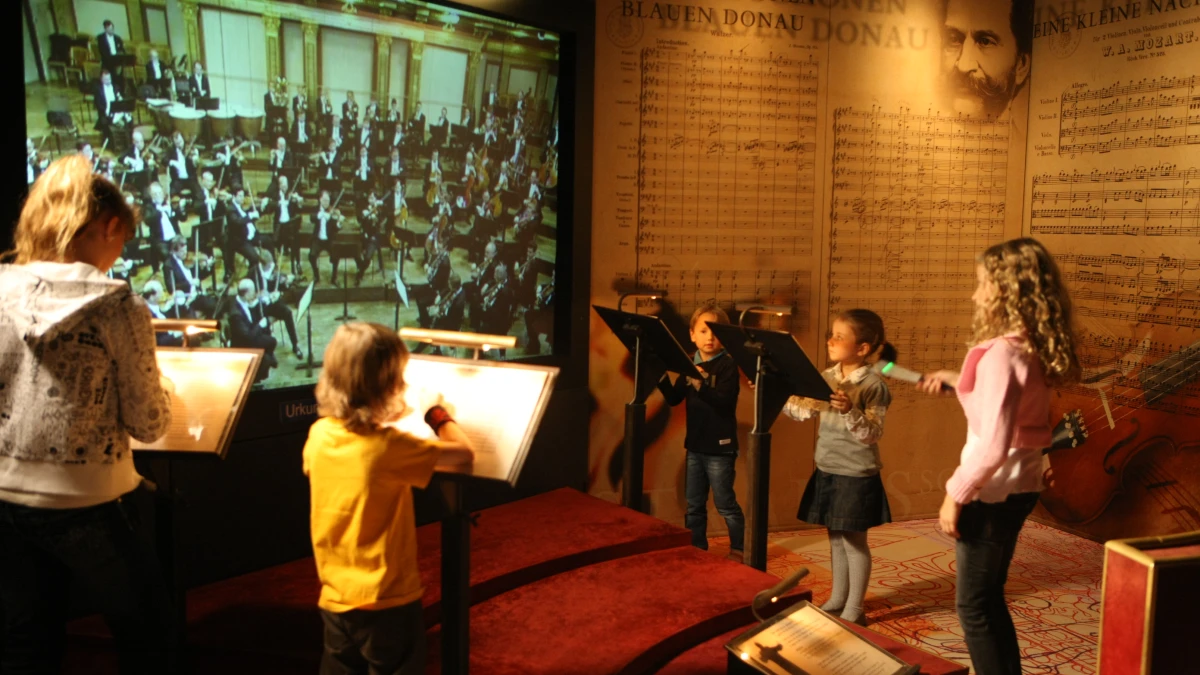 What to expect
Taste the history of Vienna's music and learn the compositions of great musicians like Schubert, Strauss, Haydn, Mozart, Beethoven, Mahler, and Schönberg at Haus der Musik.
The museum's first floor is dedicated solely to the Vienna Philharmonic exhibit.
The second floor, SONOTOPIO, offers guests an immersive experience where they can hear different sounds and noises.
This is the right place to learn the physics behind sound– how sound is produced, how particles vibrate in a medium, and how sound turns into music.
A few science interactive exhibits and experiments at SONOTOPIO are a must to express before you head to the next floor of the museum.
The third floor, The Great Masters, pays tribute to the legendary and classic musicians of Vienna like Haydn, Gustav Mahler Wolfgang, Arnold Schönberg, Amadeus Mozart, Ludwig van Beethoven, Franz Schubert, Johann Strauss, etc.
On the fourth floor, The Virtual Conductor, you get an opportunity to become a music composer.
Play right before the Vienna Philharmonic Orchestra in the Golden Hall of the Vienna Musikvereim.
You can spot a few temporary exhibitions in the museum's inner courtyard that throws light on the lives of various musicians.
---
---
Where to book tickets
Are you planning to go to the Haus der Musik in Vienna? Then book your tickets by clicking here.
When you book online tickets, you can select a date beforehand and plan your tour accordingly.
The best part about online tickets is that they are cheaper than the ones sold at the venue.
Also, you don't have to tire yourself out standing in queues to get tickets.
Box item: You can buy a regular ticket to the museum online. But all other tickets, like discounts, groups, and families, can only be purchased from the ticket booth of the museum in person.
How do online tickets work?
Go to the Haus der Musik ticket booking page, select the number of tickets and date, and click the Book Now button!
Upon payment, the tickets will be emailed to you.
On the day of your tour, show the ticket at the entrance and enter the Haus der Musik Vienna Austria.
Ticket price
The tickets for Haus der Musik Vienna are priced at €16 for all adults aged 18 years and above.
Children between 12 to 17 years get €6 discount and pay just €10 for admission.
Kids tickets for those under 11 years are available at a reduced price of €6.
Haus der Musik tickets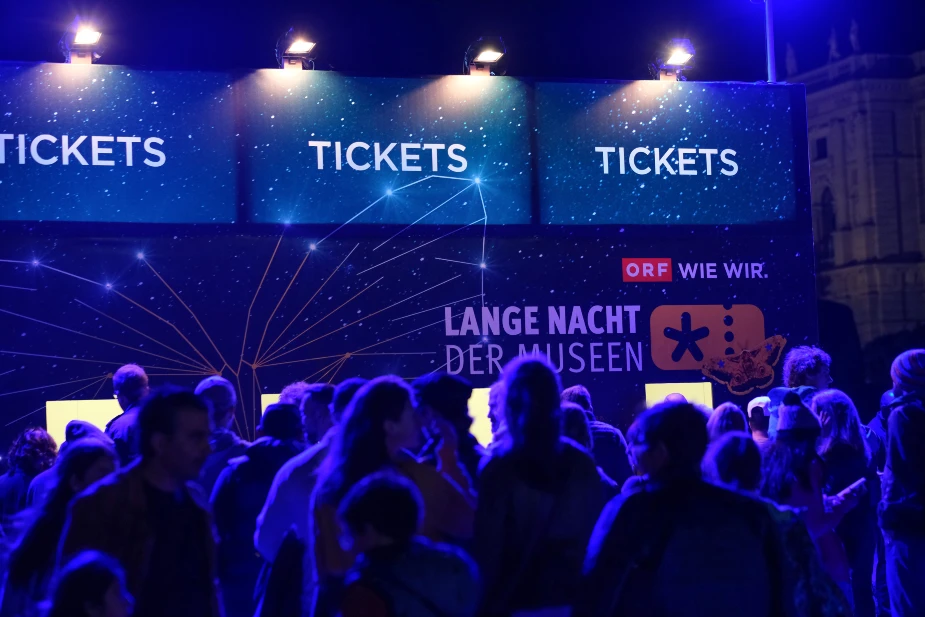 With a Vienna Haus der Musik ticket, you can access all four floors of the museum's building.
This includes Vienna Philharmonic (1st floor), Sonotopia (2nd floor), The Great Masters (3rd floor), and The Virtual Conductor (4th floor).
Also, guests can use the free smartphone e-guide available in eight languages.
For easy navigation, you'll be provided with a map of the museum.
Remember, this ticket does not offer you admission to live concerts.
Ticket Prices
Adult Ticket (18+ years): €16
Youth Ticket (12 to 17 years): €10
Child Ticket (up to 11 years): €6
Save time & money! Buy Vienna Pass and get free admission to Vienna's top sights including Schönbrunn Palace, Schönbrunn Zoo, Giant Ferris Wheel, Albertina Museum and many more! Enjoy unlimited travel on the hop-on hop-off sightseeing buses with the pass!
---
---
How to reach Haus der Musik
The Haus der Musik is located in the Palace of Archduke Charles, Austria.
Address: Seilerstätte 30, 1010 Wien, Austria. Get Directions
By Bus
The bus stop Kärntner Straße (Bus No. 2A), is a four-minute walk from the House of Music.
By Subway
The Karlsplatz subway station (Subway Line: U1 and U4) is only a seven-minute short walk from the museum.
By Tram
The Oper, Karlsplatz U tram stop (Tram No. 1, 2, 71, D, and U2Z) is within five minutes of walking distance.
By Car
If you're traveling by car, turn on your Google Maps and get started.
Click here to view the nearby car parking garages.
Timings
The Haus der Musik Vienna is open from 10 am to 10 pm daily.
The last admission to the museum is at 9.30 pm.
How long does the tour take

The length of your tour of Haus der Musik depends on your interest and pace.
Some guests leave the museum within an hour, taking a quick walk on all the floors.
Kids and music lovers prefer staying for longer, for about two to three hours, spending most of their time on the fourth floor composing their music.
Since your tickets are not timed so, enjoy the museum wholeheartedly without worrying about the time.
Best time to visit
The best time to visit Haus der Musik Vienna, Austria, is as soon as it opens at 10 am.
The museum gets extremely crowded in the afternoon, so selecting a morning slot is a better option.
The museum gets busy on weekends and school holidays, so prefer going on weekdays for an uninterrupted and peaceful tour.
Haus der Musik reviews
The House of Music is Vienna's top-rated and top-reviewed museum.
One of the best museums we've been to!
We were so impressed by Haus der Musik. It's really well laid out with lots of interesting stuff there, and having so many interactive exhibits was brilliant. Adam. T.
Much more than a museum!
A great place for kids and adults who like music. Its a very interactive museum. My two and a half years old son really enjoyed the different activities . We spent around two hours touring the place. Highly recommended. Tali. G.
Sound and house of Musik
Fantastic experience if you wish to learn more about the great composers of Vienna; Beethoven, Motzart, Strauss… and better under how sound works, the oscillations and frequency of what we can hear as humans and then you get to conduct your own concert! AfriqueSoleil.
Very interactive and interesting for all ages
Very interactive and interesting museum for all ages. You can discover more about Vienna's musical history both by reading, listening and a lot of interactive experiences. Nomad818442.
---
---
FAQs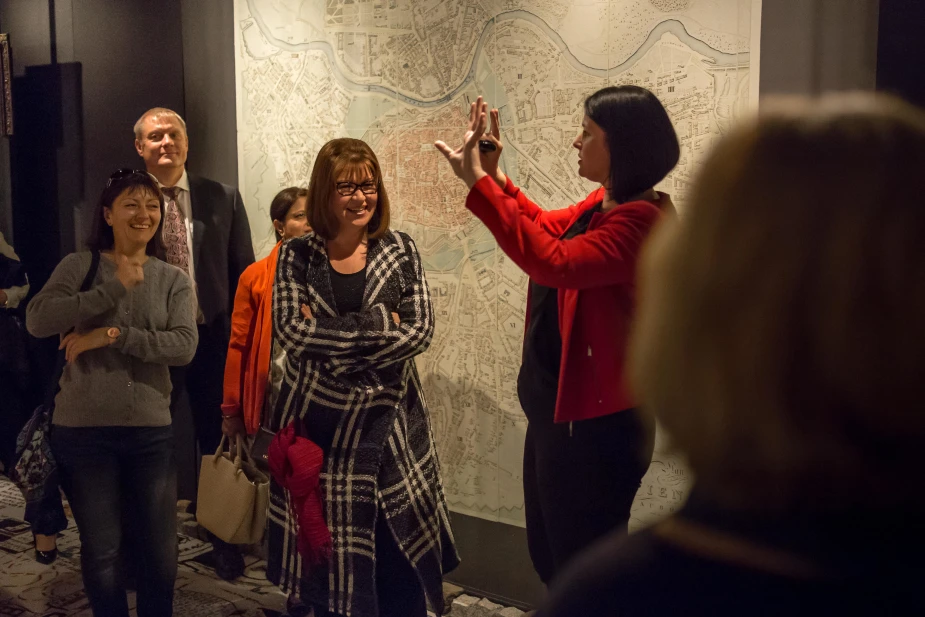 Here are a few questions visitors usually ask before visiting Haus der Musik.
Where should I book tickets for Haus der Musik?
To buy tickets to Haus der Musik, click here. 
What are the opening hours of Haus der Musik?
The museum is open daily from 10 am to 10 pm. 
Is there any locker facility to store bags at Haus der Musik?
Guests can store all their backpacks, jackets, or luggage in the cloakroom before the start of the tour. 
Can I leave Haus der Musik in between and come back later?
Yes, the museum offers the flexibility to come back on the same day. But before you leave, inform the staff at the cash desk.
Can kids visit Haus der Musik alone?
No! Adults must accompany children under 12 years.
Can I play musical instruments in Haus der Musik, i.e., drums or guitar?
No! Guests are not allowed to play musical instruments. 
Is the Haus der Musik wheelchair accessible?
Yes! The museum is fully accessible to people with disabilities. 
Can I eat or drink at Haus der Musik?
The museum does not permit eating or drinking. Nevertheless, you may always take a break in the glass-roofed interior courtyard, grab a bite from the automatic café "Café Nicolai," and continue touring the museum.
Are there any guided tours offered by Haus der Musik?
The House of Music offers a wide variety of guided tours, including regular public children's tours, tours for kindergartens and schools, and visits for special occasions or company festivities.
Do I have to buy a separate ticket for the concert at Haus der Musik?
Yes! Your regular admission ticket does not provide entry to the concert, and hence you must buy concert tickets separately. 
Popular attractions in Vienna
Sources

# Hausdermusik.com
# Wikipedia.org
# Tripadvisor.com
# Visitingvienna.com

The travel specialists at TheBetterVacation.com use only high-quality sources while researching & writing their articles. We make every attempt to keep our content current, reliable and trustworthy.