Take a sneak peek at rich Viennese history and culture at Time Travel Vienna.
This attraction gives an immersive experience transporting you back to ancient times.
Only when you come here, you'd realize that history, too, can be fun and interesting.
In this article, we'll share everything you should know before booking tickets for the Time Travel Vienna, from what one can expect at the exhibition to ticket prices, opening hours, and much more!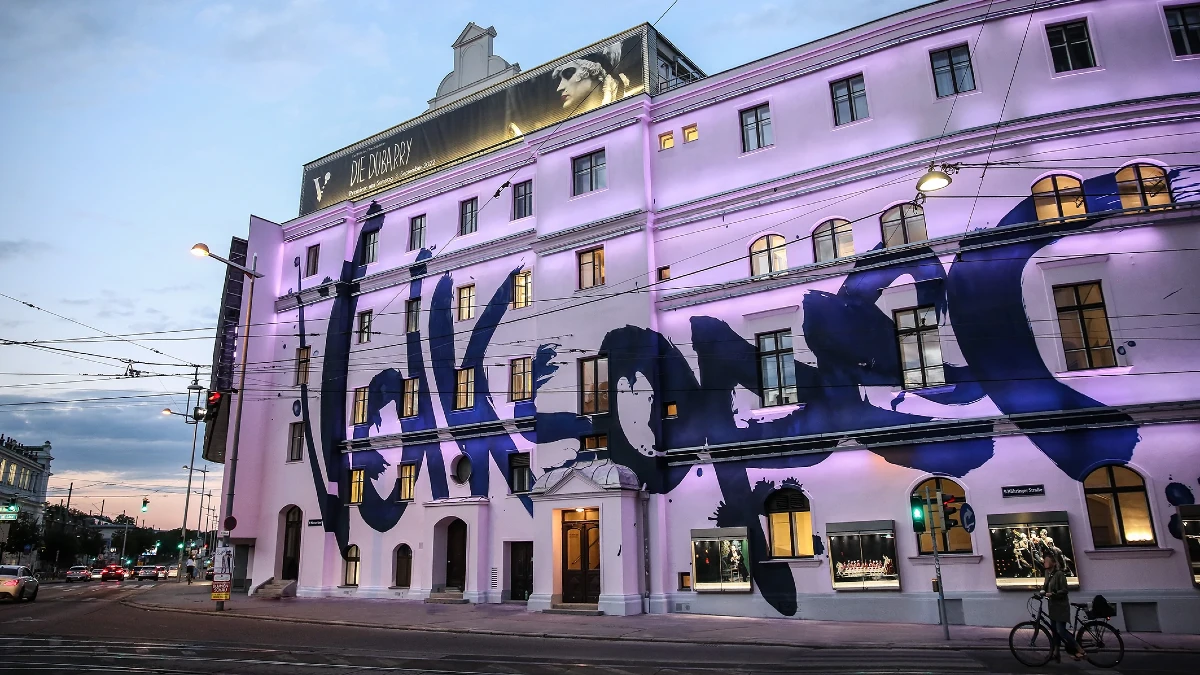 What to expect
At Vienna Time Travel, go back to old ages and get insights into imperial lives in a 400-year-old St Michael Monastery.
Discover and unveil the history of Vienna through 5D cinema, the Habsurg show, VR Music Ride, and many other exciting events and activities.
At the Habsburg Show, learn about the history of the royal family that throws light on the lives of Emperor Maximilian I., Franz Joseph, Sisi, and Maria Theresia.
In the Plague Pit, meet the famous plague doctor and "Dear Augustin."
In the Mozart and Strauss Music, hear the dialogues between Wolfgang Amadeus Mozart and Johann Strauss, the two famous music composers.
Get to know the musical legends Mozart, Beethoven, and "Rock me Amadeus" live – Falco and tap your feet on Waltz wearing a VR headset on VR Music Ride.
Here is the roadmap of your journey:
Time Ride 5D Cinema → The Habsburg Show → The Plague Pit → Painting in Vienna → Mozart and Strauss Music in Vienna → VR Music Ride (Viennese Waltz) → Air Raid Shelter → Occupied Vienna 1945-155 → Magical Fiaker Ride.
---
---
Where to book tickets
Are you planning to go to Time Travel Vienna? Then book your tickets by clicking here.
When you book online tickets, you can select a date and time slot beforehand and plan your tour accordingly.
Online tickets are significantly cheaper than the ones you buy at the attraction's ticket counter.
Also, you don't have to tire yourself out standing in queues to get tickets.
How do online tickets work
Go to the Time Travel Vienna booking page, select the number of tickets and date, and click the Book Now button!
Upon payment, the tickets will be emailed to you.
On the day of your tour, show the ticket at the entrance, and you can walk into the attraction.
Ticket price
The tickets for Time Travel Vienna are priced at €21 for all adults aged between 15 and 59 years, and children up to 14 years pay €17 for admission.
Seniors over 60 years and students over 15 years can buy tickets for €19.
Students should carry a valid ID.
Discount tickets
Time Travel Vienna offers reduced-price tickets for only kids, seniors, and students.
Kids aged 14 and younger get a discount of €4, while students and seniors can save €2 on the regular admission ticket.
Time Travel Vienna tickets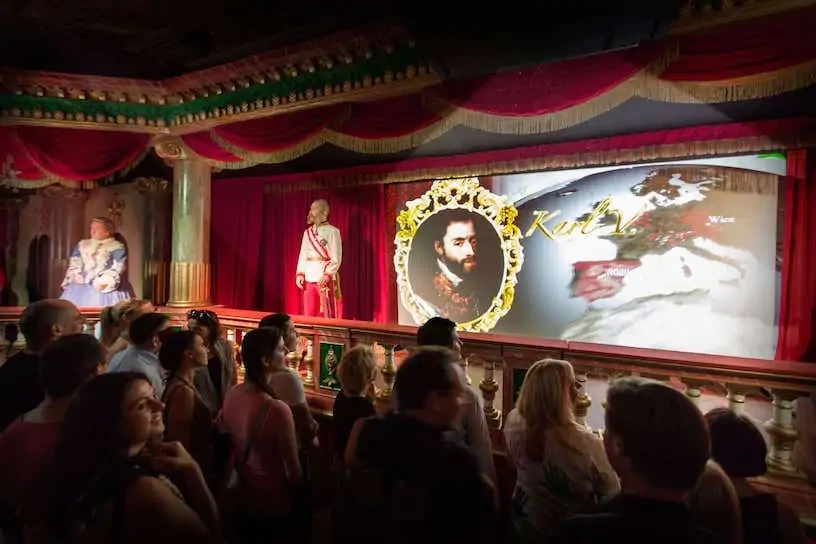 With this ticket, you get admission to Time Travel Vienna, a local history museum.
You can learn about Viennese history and WWII in an interactive and immersive setup.
Make your way through nine exhibits and experiences and learn about various incidents and accidents that have shaped Vienna's geography, history, polity, economy, and culture.
A live German guide will accompany you throughout the tour, and audio guides are also available in different languages for this Time Travel and Magical History Tour.
Ticket Prices
Adult Ticket (15 to 59 years): €21
Child Ticket (up to 14 years): €17
Senior Ticket (60+ years): €19
Student Ticket (15+ years): €19
Sisi's "Amazing Journey" Virtual Reality Experience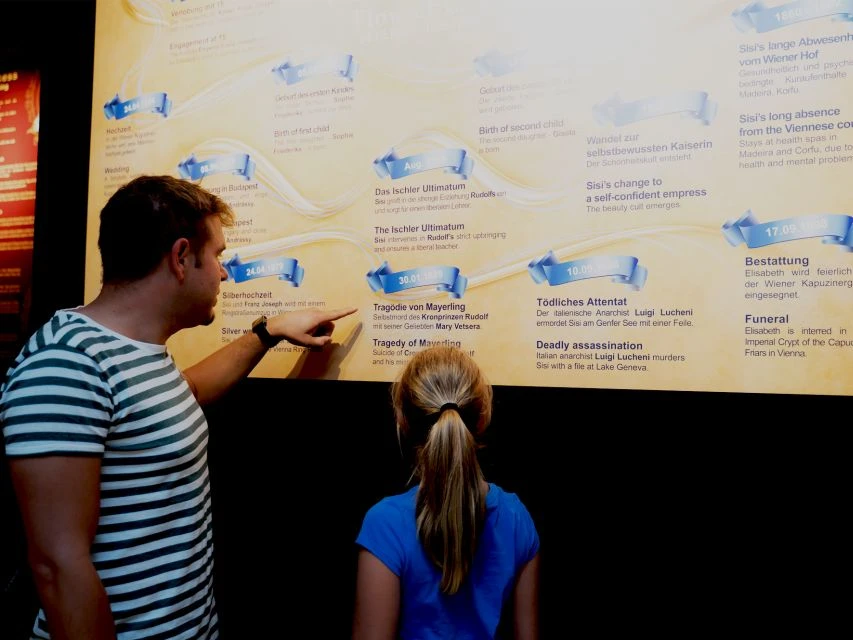 Step into the world of Elisabeth, a gorgeous, free-spirited empress of Austria, and learn about her life and mysteries by purchasing this ticket.
Read about the queen from displays over the wall in a small room.
Then take a 5D virtual reality boat ride and get an insider view of Sis's life in a unique way.
You'll be shocked to hear about society's customs and traditions back then.
Ticket Prices
Adult Ticket (15 to 59 years): €11
Child Ticket (up to 14 years): €17
Senior Ticket (60+ years): €8
Student Ticket (15+ years): €10
Save time & money! Buy Vienna Pass and get free admission to Vienna's top sights including Schönbrunn Palace, Schönbrunn Zoo, Giant Ferris Wheel, Albertina Museum and many more! Enjoy unlimited travel on the hop-on hop-off sightseeing buses with the pass!
---
---
How to reach Time Travel Vienna
Time Travel is a short distance from St Peter's Catholic Church.
Address: Habsburgergasse 10A, 1010 Wien, Austria. Get Directions
You can reach the history museum via bus, subway, or car.
By Bus
The bus stop Habsburgergasse (Bus No. 1A and 2A) is just a few steps away from the attraction.
By Subway
The Herrengasse (Subway Line: U3) and Stephansplatz (Subway Line: U1 and U3) subway stations are within five minutes of walking distance.
By Car
If you're traveling by car, turn on your Google Maps and get started.
Click here to view the nearby car parking garages.
Timings
The Vienna Time Travel welcomes guests from 10 am to 8 pm daily.
The last admission is at 7 pm.
How long does the tour take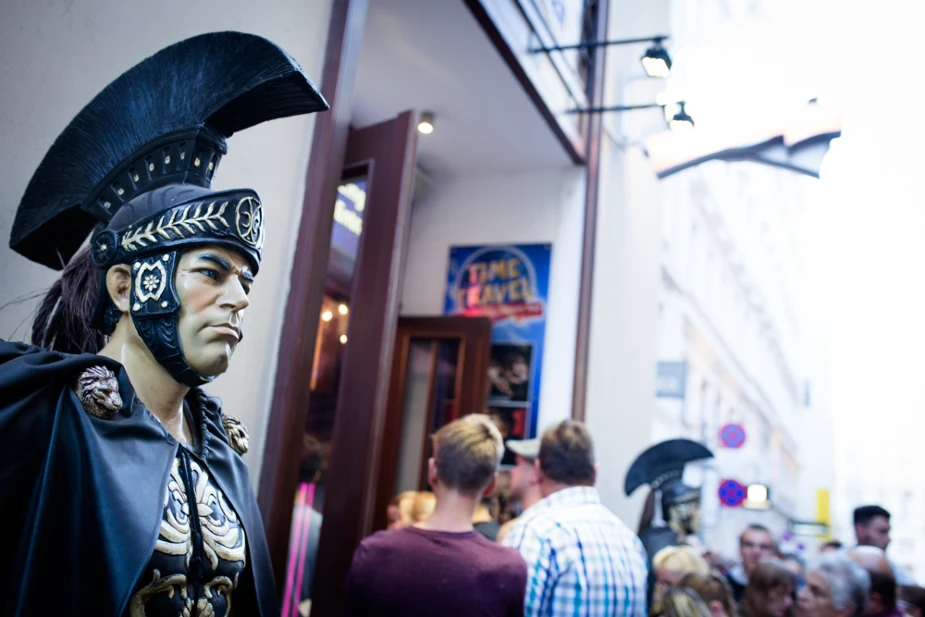 The Time Travel Vienna tour lasts about an hour, taking you through nine different experiences.
If you book tickets for the Sisi tour, keep aside at least 30 minutes.
Best time to visit
The best time to visit Time Travel Vienna is as soon as it opens at 10 am.
The earlier arrival ensures a smooth tour without pushing through the crowd.
We suggest you reach the attraction 15 minutes before the scheduled time of the tour.
The museum gets busy on weekends and school holidays, so prefer going on weekdays for an uninterrupted and peaceful tour.
FAQs about Time Travel Vienna
Here are some questions visitors usually ask before visiting Time Travel Vienna.
In what languages does Time Travel Vienna offer a tour?
The tour is available in ten languages, including English, French, Hungarian, Spanish, Italian, Polish, Czech, Russian, Japanese, and Chinese.
Does Time Travel Vienna offer group tours?
Yes! The museum offers group tours limited to 32 participants. The group tour starts every 20 minutes, and a Waiting Room is available for groups. 
Can I bring pets to Time Travel Vienna?
Animals or pets are strictly not allowed on the tour.
Is Time Travel Vienna wheelchair accessible?
A few sections of the Time Travel are not wheelchair accessible due to structural building constraints. 
Can I take photos at Time Travel Vienna?
Filming and photography are prohibited at the museum.
Popular attractions in Vienna
Sources

# Time travel
# Wikipedia.org
# Tripadvisor.com

The travel specialists at TheBetterVacation.com use only high-quality sources while researching & writing their articles. We make every attempt to keep our content current, reliable and trustworthy.