Amusement parks in recent times have become popular destinations for kids and adults.
If you are looking for a good amusement park at affordable prices, you should know about Familypark.
Familypark Neusiedlersee is Austria's largest amusement park in Sankt Margarethen im Burgenland.
The park has over 80 rides and attractions, including water rides, roller coasters, and family-friendly rides.
There is also a petting zoo, a fairytale forest, and a variety of dining options there.
The Familypark is perfect for families to have a day full of excitement and unparalleled entertainment.
Here is everything you need to know before you book tickets for the Familypark.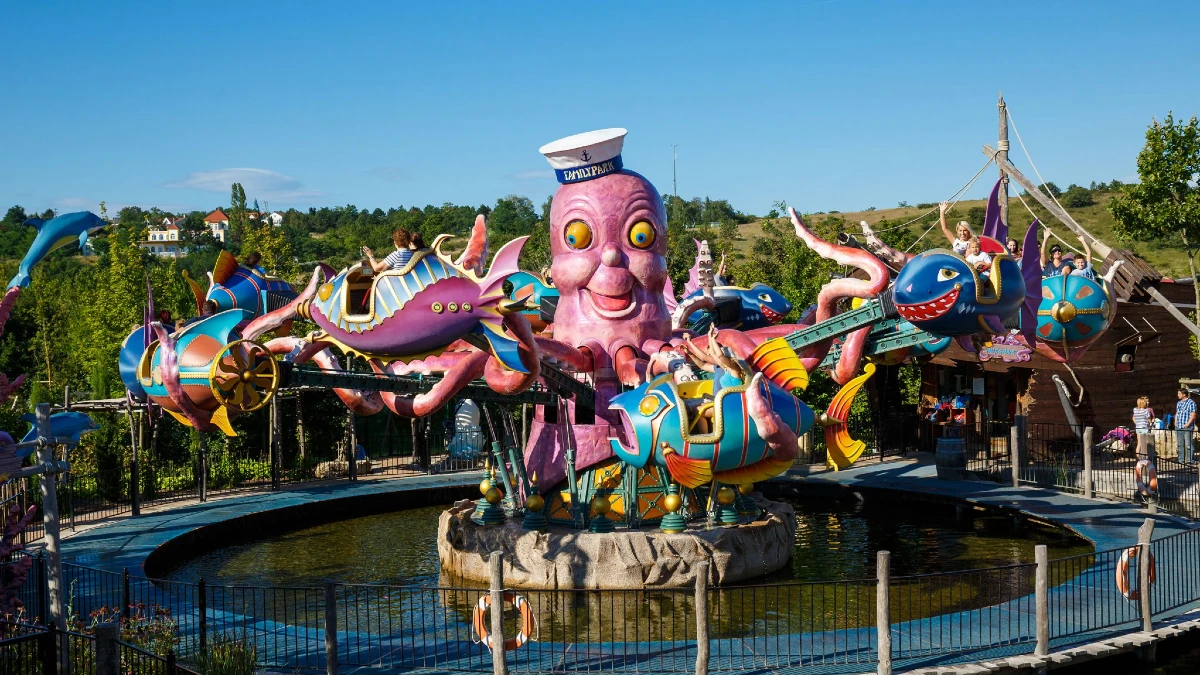 What to expect
Get ready for a day of unlimited fun and excitement at Familypark Neusiedlersee, where thrilling attractions await visitors of all ages.
You can expect a wonderful day and these at Familypark:
Captivating Theme Worlds
Explore the Experience Castle, Fairy Tale Forest, Farm, and Adventure Island, each offering unique charm and attractions.
Exciting Rides and Activities
Whether you're a fan of high-speed roller coasters, water slides, or interactive experiences, Familypark has it.
Take a thrilling plunge on the Götterblitz roller coaster, enjoy a wild water ride on the "Biberburg" course, or challenge your skills at Gladiator School's climbing frames.
With over 30 attractions, this park never has a dull moment.
Relaxing Environment
Amidst all the excitement, Familypark offers picturesque landscapes for those seeking a peaceful experience.
Take strolls through the park's beautiful surroundings, featuring charming flower beds, twisting creeks, and uniquely shaped trees.
It's the perfect setting to unwind, recharge, and enjoy the beauty of nature.
---
---
Where to book tickets
If you are planning to visit Familypark, you can book your tickets here.
Online tickets are significantly cheaper than the ones you can buy at the attraction's ticket counters.
No longer should you waste your time waiting in those long annoying queues! Booking online definitely saves you time.
Avoid last-minute delays and disappointments with advanced booking.
How do online tickets work?
Go to the Familypark ticket booking page, select your preferred date and number of tickets, and buy the tickets right away.
After the purchase, you will receive the tickets in your email.
There is no requirement to bring any printouts.
You can walk in and show the ticket on your smartphone.
Ticket price
Entrance tickets for Familypark are priced at €30 for everyone over three years old.
The family ticket, which includes tickets for four people, is priced at €27 per head.
For kids up to two years, disabled visitors, and birthday kids between three to 14 years of age, entry is free.
Those who fall under the free entry category must provide a valid ID.
Discount tickets
You get a discount of up to €3 for each ticket if you buy a family ticket, which includes tickets for four people.
Reduced tickets available onsite for senior citizens (60+ years) on Wednesday and caretakers of disabled visitors.
Familypark tickets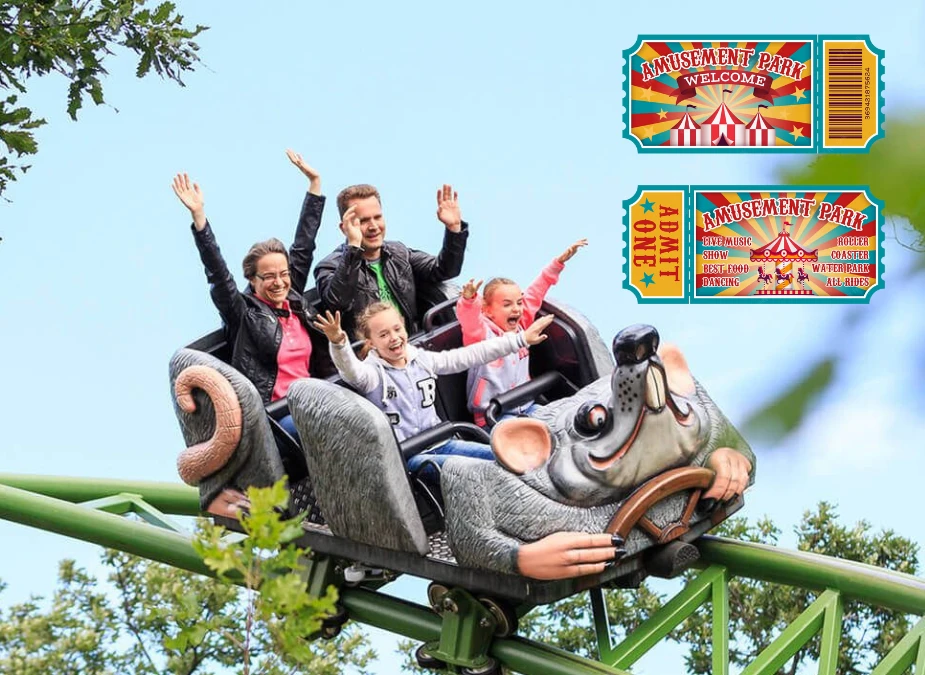 Experience the magic of Familypark Neusiedlersee, where thrilling rides, enchanting themes, and serene landscapes await.
From the captivating Experience Castle to the exhilarating Adventure Island, this park offers endless fun for all ages.
Enjoy high-speed roller coasters, interactive games, and picturesque surroundings, creating unforgettable family moments.
With convenient online ticketing, skip the queues and dive into a day of laughter and excitement at Familypark Neusiedlersee.
Ticket price:
Entrance Ticket (3+ years): €30
Family Ticket (four people): €27 per head
Kids Ticket (up to two years): Free
Disabled Visitors: Free
Combo tickets
Combo tickets offer you access to two attractions near each other.
These tickets also come with great discounts that save you money.
Here are some combo tickets you can buy with the Familypark entrance ticket.
Familypark + Tiergarten Schönbrunn
Experience the best European wildlife at Tiergarten Schönbrunn with tickets to this UNESCO-rated zoo.
Get close to various animals, including polar bears, giraffes, giant pandas, Siberian tigers, and koalas.
Don't miss the chance to explore the oldest zoo in the world, located within the historic Schönbrunn Palace complex.
The skip-the-line entrance ticket to Familypark allows you access to the majority of attractions in all themed areas.
Ticket cost: €53
Vienna Technical Museum + Familypark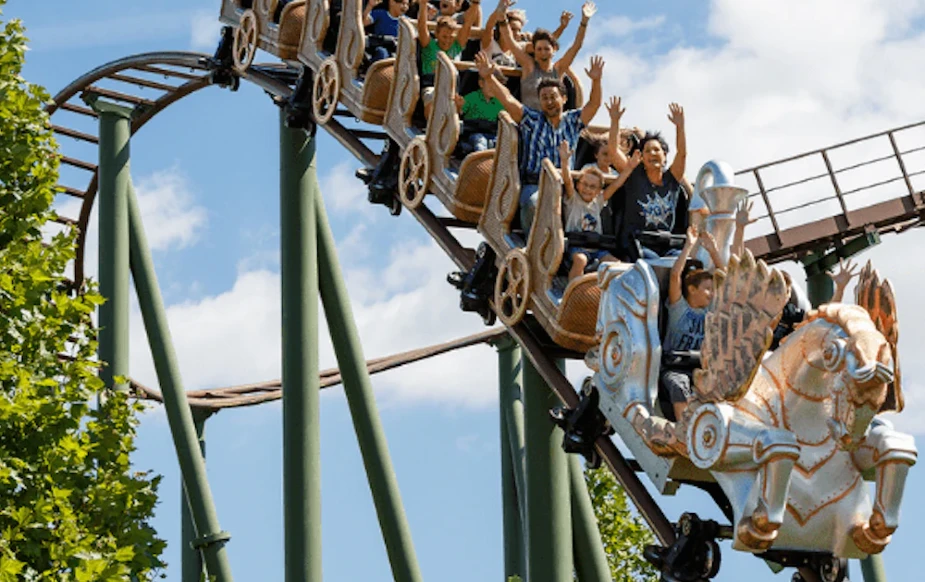 With the Familypark ticket, you get an all-day stay inside the park and unlimited access to most attractions.
With a mix of historical objects and modern technologies, Vienna Technical Museum offers an educational and entertaining experience for all ages.
Explore the history of inventions and innovations, from self-playing musical instruments to steam locomotives.
Discover the fascinating connections between different technologies, such as motion pictures and the electric drive system.
Ticket cost: €45
Familypark + Forchtenstein Castle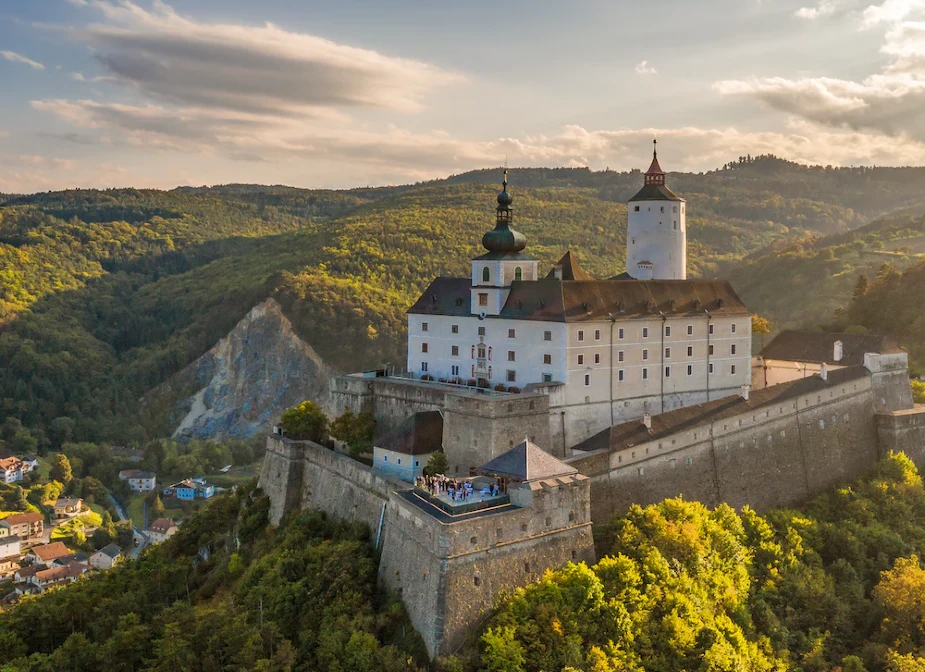 Step into a centuries-old treasure trove at Forchtenstein Castle, one of Europe's oldest museums, built in the 15th century.
Experience the grandeur of the Baroque Gallery of Ancestors, adorned with timeless art pieces.
Forchtenstein Castle offers a fascinating glimpse into the past, from unseized fortifications to royal family treasures.
Ticket cost: €46
Save time & money! Buy Vienna Pass and get free admission to Vienna's top sights including Schönbrunn Palace, Schönbrunn Zoo, Giant Ferris Wheel, Albertina Museum and many more! Enjoy unlimited travel on the hop-on hop-off sightseeing buses with the pass!
---
---
How to reach Familypark
Familypark is located in Sankt Margarethen im Burgenland, Austria.
Address: Märchenparkweg 1, 7062 St. Margarethen im Burgenland, Austria. Get Directions.
By Bus:
The Familypark is only a one-minute walk from St.Margarethen im Bgld Familypark bus stop.
Bus: 285
Familypark is only a one-minute walk from St.Margarethen im Bgld Abzw Berg bus stop.
Bus: 285
By Car:
If you're driving by car, turn on Google Maps and get started!
For information regarding the nearest parking lot, click here.
Timings
The Familypark stays open from 10 am to 5 pm from Monday to Thursday.
The place is open from 10 am to 6 pm from Friday to Sunday.
Closing time might extend by one hour on some days, i.e., up to 7 pm.
How long does the tour take
On average, the tour takes more than three hours to complete.
However, it may change depending on the individual interests. All day is yours, so do not fret over the duration of your visit too much!
Best time to visit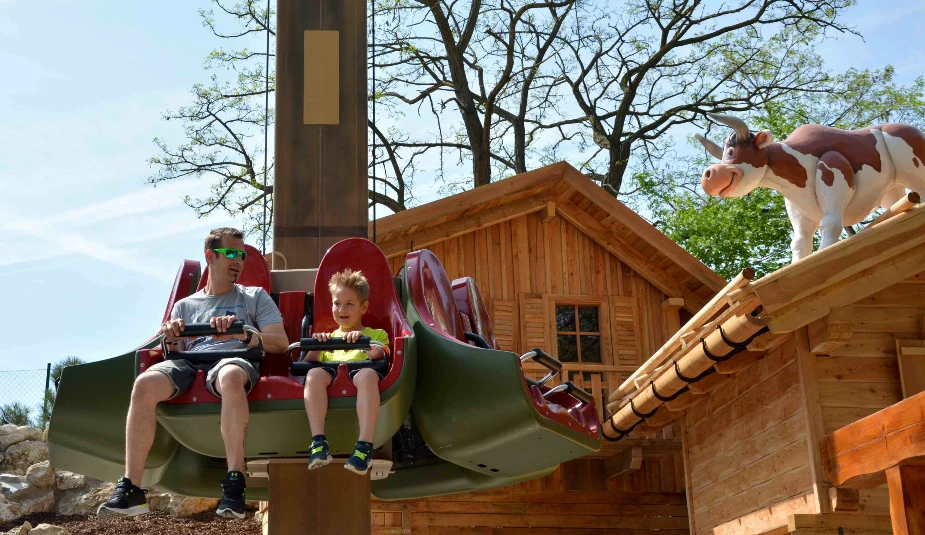 The best time to visit the Familypark is early morning when it opens, i.e., 10 am.
Because early mornings have relatively less crowd.
Visiting the park on weekdays is best to avoid the crowd and have a peaceful day out.
However, you can enjoy your evenings well if you can bear with the crowd.
---
---
FAQs
Here are some frequently asked questions about the Familypark.
Where can I book tickets for the Familypark?
You can book your tickets online. To buy the tickets for Familypark, click here.
Does the Familypark allow birthday kids to get in for free?
Yes, for children between three to 14, Familypark offers free entry. So bring your birthday kid(s) and make their day special!
What are the opening times of Familypark Vienna?
The Familypark stays open from 10 am to 5 pm from Monday to Thursday.

The Familypark stays open from 10 am to 6 pm from Friday to Sunday.
Are there any nice dining places at the Familypark Neusiedlersee?
Yes, there are several dining options at Familypark Neusiedlersee. There are restaurants, cafes, and snack bars throughout the park. 
The restaurants offer various options, including Austrian, Italian, and fast food.
Are there any age restrictions for attractions at the Vienna Familypark?
No, there are no age restrictions for attractions at Familypark. However, there are height restrictions for certain attractions. 
Does the Familypark provide a parking facility?
Yes,  Familypark provides parking facilities to its visitors for free. Famiypark has e-charging stations.  
You can also check the nearest parking spaces by clicking here.
What are the accessibility options at Familypark Austria?
Family Park Neusiedlersee is committed to making the park accessible to everyone. The park has wheelchair-accessible rides, accessible restrooms, and accessible parking. 
Does the Familypark attraction provide locker room facilities?
Yes, the Family park provides visitors with locker rooms and other important facilities.
Popular attractions in Vienna
Sources

# Familypark
# Visitacity.com
# Tripadvisor.com

The travel specialists at TheBetterVacation.com use only high-quality sources while researching & writing their articles. We make every attempt to keep our content current, reliable and trustworthy.