Mozarthaus Vienna, also known as the Mozart Residence, is a museum dedicated to the life and work of the famous composer Wolfgang Amadeus Mozart.
The museum provides a fascinating insight into Mozart's life in Vienna.
Visitors can explore the carefully restored living quarters where Mozart and his family lived, including his music salon, kitchen, and sleeping quarters.
The exhibition showcases original artifacts, manuscripts, musical instruments, and personal belongings of Mozart, giving visitors a glimpse into the composer's daily life and creative process.
This article shares everything you need to know before booking Mozarthaus Vienna tickets.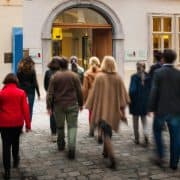 What to expect
Besides the historical living quarters, Mozarthaus also features interactive multimedia installations, audio guides, and audio-visual presentations that provide a deeper understanding of Mozart's music and his impact on the classical music world.
The museum offers a comprehensive overview of Mozart's life, his compositions, and the cultural context of Vienna during the late 18th century.
In addition to the permanent exhibition, Mozarthaus hosts temporary exhibitions, concerts, and educational programs related to Mozart and classical music.
Visitors can also browse the museum shop, which offers a wide range of music-related items, books, and souvenirs.
Mozarthaus Vienna offers a captivating experience that celebrates the genius of one of the greatest composers in history.
Mozarthaus is divided into three parts.
The first floor houses Mozart's apartment. You can see Mozart's music as you explore and go to the 2nd floor.
On the top floor, you can learn more about Mozart's personal and social life in Vienna.
---
---
Where to book tickets
The tickets for Mozarthaus are available online in advance or at the attraction's ticket counter.
We strongly recommend booking tickets online as they help you save time and money.
You can save money as online tickets are cheaper than the ones available at the attraction's ticket counter.
You won't have to wait in long lineups at the ticket window.
You select the most suitable date for the tour in advance.
Buying tickets online also prevents you from being disappointed when they run out at the last minute.
How do online tickets work?
When you go to the Mozarthaus booking page, select the number of tickets and your preferred date.
You can get the tickets directly at your email address. You don't have to print them.
Show the tour guide your e-ticket on the day of your visit, and be ready for your trip!
Cost of Mozarthaus tickets
The Vienna: Tickets for Mozarthaus Vienna with Audio Guide costs €12 for all visitors between the age of 20 to 59 years.
Children between the ages of four to 29 years get a discount of €7 and pay only €5.
Infants up to three years can enjoy the tour for free.
Visitors over 60 years and Student EU Citizens between the ages of 20 to 26 years need to pay only €10.
The Vienna: Classical Concert at Mozarthaus ticket costs €59 for all visitors.
Vienna: Tickets for Mozarthaus Vienna with Audio Guide
There are multiple options when you book the ticket with an audio guide.
Mozarthaus Vienna with Audio Guide
Discover the musical legacy of Vienna at Mozarthaus Vienna, the only preserved apartment where Mozart resided from 1784 to 1787 and composed some of his greatest works.
Immerse yourself in the world of Mozart as you explore the comprehensive exhibition spread across three levels, highlighting Mozart's Vienna years.
The museum provides an audio guide in multiple languages, including Slovak, Spanish, English, French, German, Hungarian, Italian, Polish, Russian, Chinese, Czech, Japanese, and Korean, ensuring an informative experience for visitors from around the globe.
Take advantage of the opportunity to delve into Mozarthaus Vienna's permanent exhibition, which changes annually and is included in the admission ticket.
On Sundays, valid ticket holders can join a complimentary 30-minute guided tour, delving into the museum's highlights.
Music Combo Ticket: Mozarthaus Vienna and Haus der Musik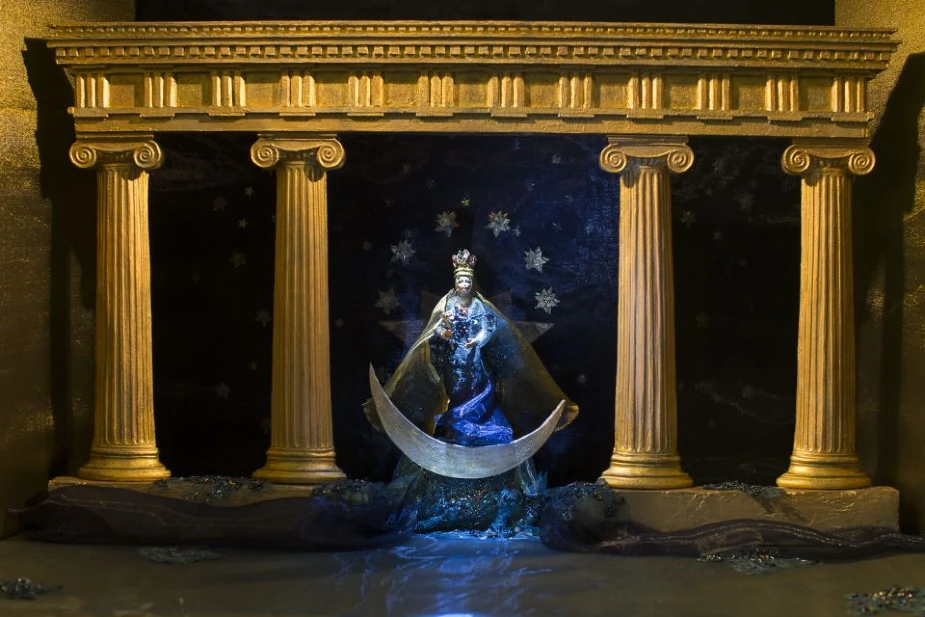 Explore the interactive Haus der Musik, a modern sound museum situated in Vienna's historic city center.
With six floors housed in a magnificent palace, visitors can engage in hands-on musical activities and discover music's past, present, and future in an inspiring and captivating manner.
Uncover the life and work of Mozart at Mozarthaus Vienna, where history and music intertwine, and expand your musical journey with the Music Combo Ticket, providing access to the innovative Haus der Musik.
Ticket Prices
Mozarthaus Vienna with Audio Guide
Adult Ticket (20 to 59 years): €12
Youth Ticket (4 to 29 years): €5
Child Ticket (up to 3 years): Free
Senior Ticket (60+ years): €10
Student EU Citizens (with ID) (20-26 years): €10
Vienna: Classical Concert at Mozarthaus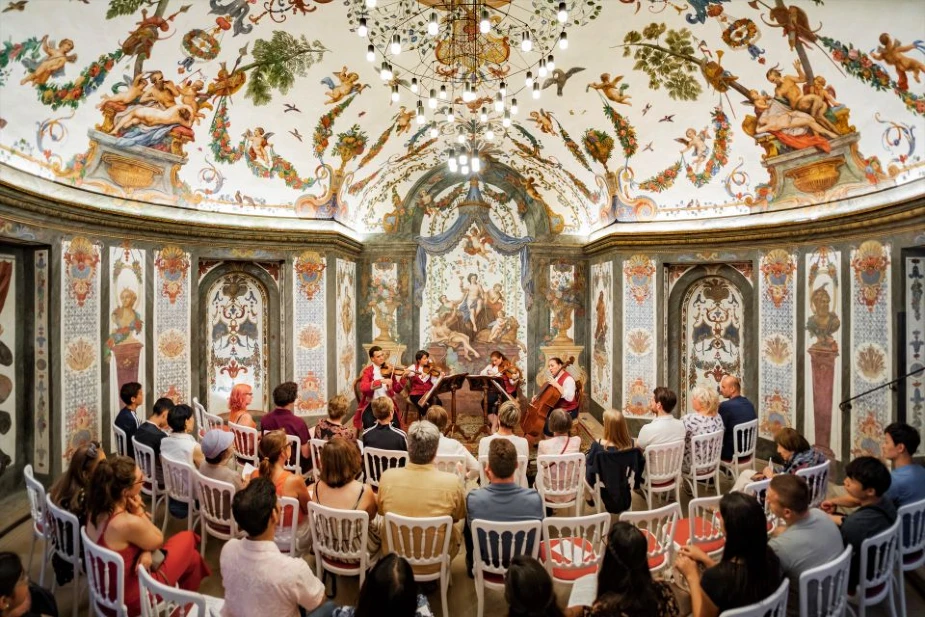 Enter the world of classical music at Mozarthaus Vienna, where you can witness the Mozart Ensemble Vienna in a captivating and unforgettable concert.
This ticket showcases the works of legendary composers such as Mozart, Haydn, Schubert, Beethoven, and more.
This unique experience offers a rare opportunity to be in close proximity to live music, creating an intimate and unforgettable atmosphere.
As you enter the room of the Sala Terrena, you'll notice the beautiful artworks showcase rich ornamentation and depict mythical scenes.
Prepare to be mesmerized by the Mozart Ensemble Vienna as they bring the best of Classical Viennese Music to life.
Their skilled musicianship and dedication to preserving the essence of Mozart's compositions ensure an exceptional performance that captures the true spirit of his music.
Allow yourself to be carried away by the harmonies and melodies that have stood the test of time.
Don't miss the chance to enjoy the captivating musical journey at Mozarthaus Vienna.
It's an experience of a lifetime.
Ticket Price: €59 per person
Save time & money! Buy Vienna Pass and get free admission to Vienna's top sights including Schönbrunn Palace, Schönbrunn Zoo, Giant Ferris Wheel, Albertina Museum and many more! Enjoy unlimited travel on the hop-on hop-off sightseeing buses with the pass!
---
---
How to reach Mozarthaus
Located in the heart of Vienna, Austria, Mozarthaus is situated in a building where Mozart resided from 1784 to 1787.
Address: Mozarthaus Vienna, Domgasse 5, A-1010 Wien, Dienstag bis Sonntag 10 bis 18 Uhr. Get Directions
By Subway
Take the Underground Subway U1 or U3 and get off at Stephansplatz.
From there, it is a short six-minute walk.
By Bus
Take the 1A, 2A, or 3A and get off at Stephansplatz U.
Take a five-minute walk to the museum.
By Car
You can either take a cab or drive to the museum.
Put on Google Maps and get started!
Click here to find the perfect parking spot for you!
Timings
Mozarthaus Vienna is open from Tuesday to Sunday, from 10 am to 6 pm.
Note that the last admission is at 5.30 pm, so it's recommended to arrive earlier to allow sufficient time to explore the exhibition and fully enjoy the experience.
How long does the tour take
The tour duration at Mozarthaus Vienna can vary depending on individual preferences and interests.
On average, visitors spend around 1 to 1.5 hours exploring the exhibition and immersing themselves in the world of Mozart.
However, some visitors may choose to spend more time admiring the displays, reading the information, or listening to the audio guide.
Additionally, attending any special exhibitions or events may add to the overall duration of the visit.
It's recommended to allocate sufficient time to fully appreciate the exhibits and enjoy the experience at your own pace.
Best time to visit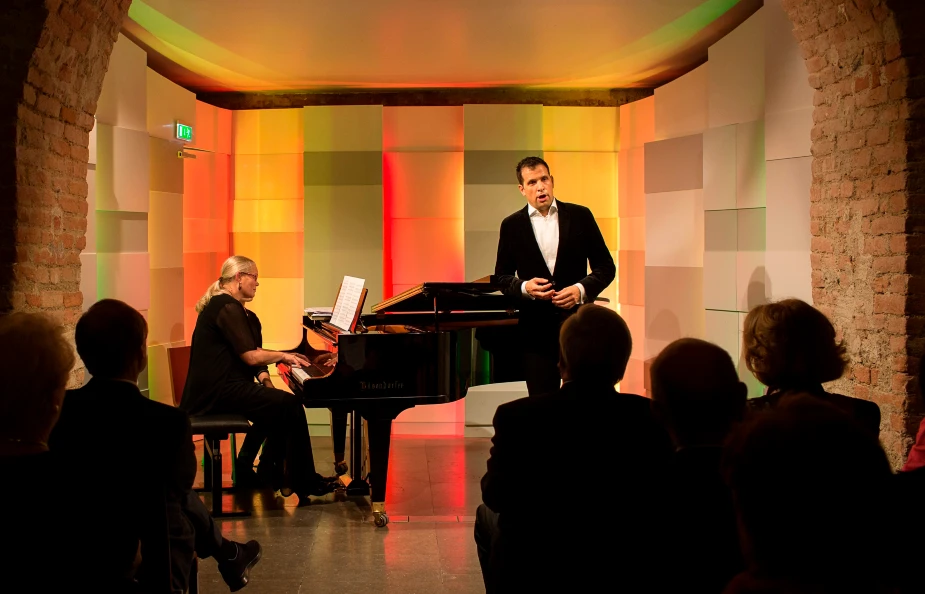 The best time to visit Mozarthaus Vienna is typically during the weekdays, especially from Tuesday to Thursday, as these days are less crowded than weekends.
If you prefer a quieter and more relaxed atmosphere, arriving in the morning shortly after the opening time is advisable.
This allows you to explore the exhibition with fewer crowds and have ample time to appreciate the displays and listen to the audio guide.
Additionally, visiting during the off-peak season or non-holiday periods can enhance your experience by avoiding peak tourist times.
However, if you're interested in attending the additional Sunday tour of the highlights, it's recommended to plan your visit accordingly.
---
---
FAQs
Here are some frequently asked questions about Mozarthaus Vienna.
How long does a visit to Mozarthaus Vienna typically take?
A visit to Mozarthaus Vienna usually takes one to two hours, depending on your level of interest and engagement with the exhibits.
Is it necessary to book tickets in advance, or can I purchase them on-site?
It is recommended to book your tickets in advance, especially during peak tourist seasons, to ensure availability and to skip the lines at the ticket counters.
Are there any special events or performances held at Mozarthaus?
Mozarthaus Vienna occasionally hosts special events, concerts, and temporary exhibitions. It's recommended to check their website or inquire about upcoming events during your planned visit.
Is Mozarthaus Vienna wheelchair accessible?
Yes, Mozarthaus Vienna is wheelchair accessible. The museum has ramps and elevators to facilitate access for visitors with mobility needs.
Can I take photographs or videos inside Mozarthaus?
Photography and videography are generally allowed in the exhibition areas but without flash or additional equipment that may disturb other visitors. However, checking the specific photography guidelines upon arrival is always best.
Can I bring my own food or drink inside Mozarthaus Vienna?
Outside food and drinks are not permitted inside Mozarthaus Vienna. However, there are several cafes and restaurants in the surrounding area where you can enjoy a meal before or after your visit.
Is there a gift shop at Mozarthaus?
Yes, Mozarthaus Vienna has a gift shop where you can find a variety of Mozart-related souvenirs, music recordings, books, and other memorabilia.
What is the dress code for Mozarthaus?
There is no dress code for Mozarthaus; wear comfortable shoes and clothing.
Popular attractions in Vienna
Sources

# Mozarthaus
# Wikipedia.org
# Tripadvisor.com

The travel specialists at TheBetterVacation.com use only high-quality sources while researching & writing their articles. We make every attempt to keep our content current, reliable and trustworthy.