The Weltmuseum Vienna is in the Hofburg Imperial Palace, a UNESCO World Heritage Site.
It is a great place to learn about different cultures and their history and traditions.
Weltmuseum Vienna houses over 400,000 objects from Africa, Asia, Oceania, and the Americas, spanning from prehistoric period to the present day.
A popular destination for tourists, the museum offers many programs, including lectures, workshops, and family activities especially crafted for people who love to learn more about the exhibits.
It also has a research library and a conservation lab.
This article covers everything you should know before booking tickets for the Weltmuseum– timings, tickets, what to expect, and much more!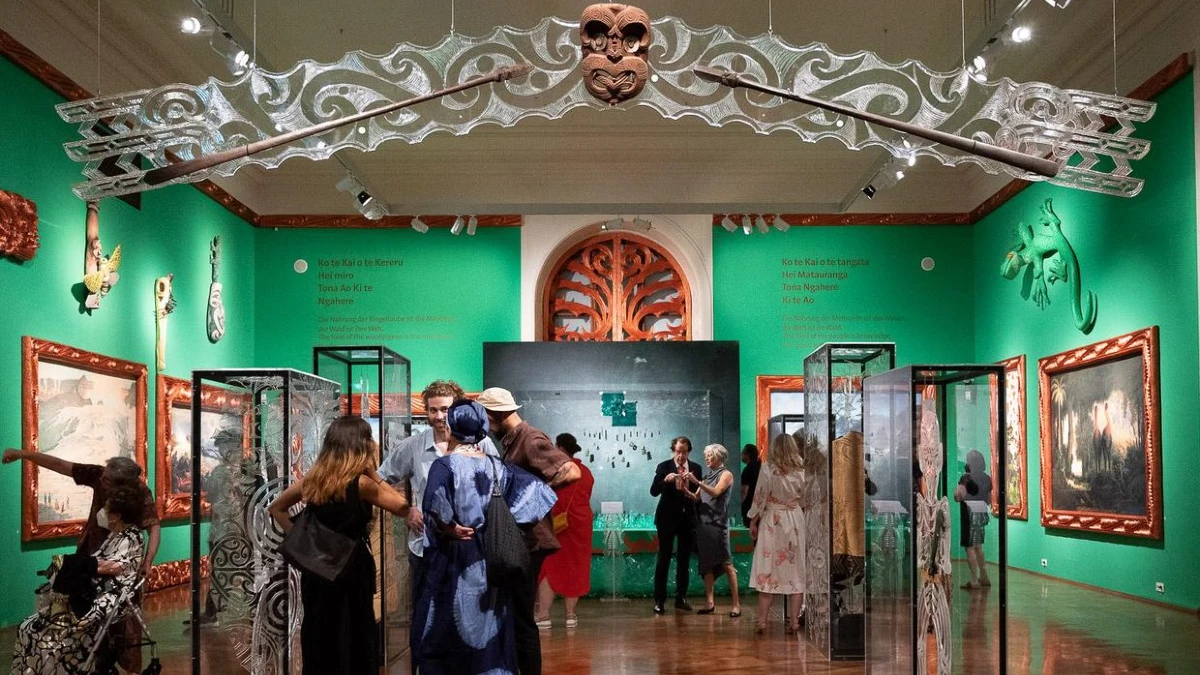 What to expect
The Weltmuseum houses comprehensive collections of ethnographic objects, books, and historical photographs of non-European civilizations.
This uniqueness makes it one of the leading ethnographic Museums in the world.
Historical and cultural significance
Step into the world of the Weltmuseum Vienna, one of the largest anthropological museums globally, and discover its rich historical and cultural significance.
With a vast collection of non-European artifacts, the museum offers a glimpse into humanity's diverse heritage.
Extensive collection
The extensive collection of Weltmuseum encompasses over 40,000 archaeological and ethnographic objects, 100,000 photographs, and 146,000 printed works from Asia, Africa, Asia, the Pacific, and America.
These treasures provide valuable insights into various cultures, traditions, and artistic expressions worldwide.
The unique exhibits
Appreciate the mesmerizing creativity of human civilization as you encounter masks, textiles, jewelry, weapons, and musical instruments.
This museum undoubtedly showcases the diverse range of human ingenuity.
Culture of Oceania and America
The Weltmuseum focuses on the vibrant cultures of Oceania and the Americas.
Explore these regions' rich history and traditions, making it an ideal destination for those seeking a deeper understanding of these fascinating cultures.
Exciting special events
From thought-provoking talks to hands-on workshops and captivating concerts, these events provide an additional enrichment layer to your visit.
Discover the world of Weltmuseum Wien, where history, culture, and creativity leave you with an unforgettable experience.
---
---
Where to book tickets
If you are planning to visit the Weltmuseum Vienna, you can book your tickets here.
You can also buy your tickets at the attraction, but booking your tickets online in advance is always better.
We recommend online booking because the tickets are cheaper than the ones available at the attraction's ticket counter.
Do not waste your time waiting in those long annoying queues anymore!
Avoid last-minute delays and disappointments with advance online booking.
How do online tickets work?
Go to the Weltmuseum booking page, select your preferred date and number of tickets, and buy the tickets right away.
After the purchase, you will receive the tickets in your email.
There is no requirement to bring any printouts.
You can walk in and show the ticket on your smartphone.
Ticket price
Weltmuseum: skip the line ticket costs €16 for visitors over 19 years.
The Weltmuseum Wien offers free entry for visitors under 19 years.
Children under the age of 14 must be accompanied by an adult.
Weltmuseum tickets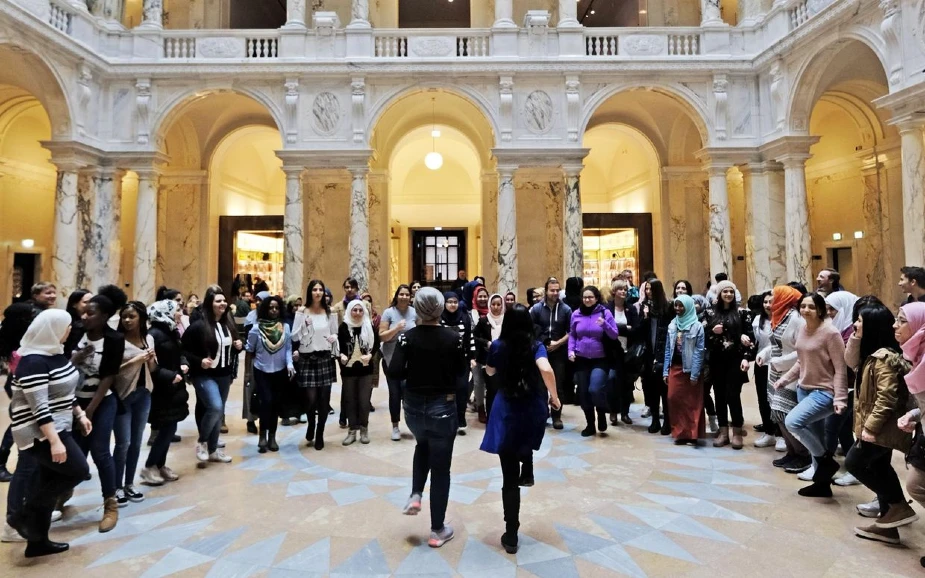 Discover the newly restored Museum of Ethnography in Vienna, housed within the magnificent Hofburg Imperial Palace.
With its impressive collection of over 400,000 objects, the Weltmuseum takes you across 14 galleries, each filled with fascinating artifacts.
The exhibitions cover various cultures and time periods, from ancient archaeological finds to contemporary artworks.
Delve into the rich history and recent relevance of civilizations worldwide, all conveniently located under one roof.
With this ticket, you get access to the Weltmuseum (collection and exhibitions) and Imperial Armoury of the Kunsthistorisches Museum.
Ticket Prices
Entrance Ticket (19+ years): €16
Entrance Ticket (up to 19 years): Free
Combo tickets
Combo tickets offer you access to multiple attractions at great discounts.
Here are some combos you can buy with the Weltmuseum ticket.
Weltmuseum + Belvedere 21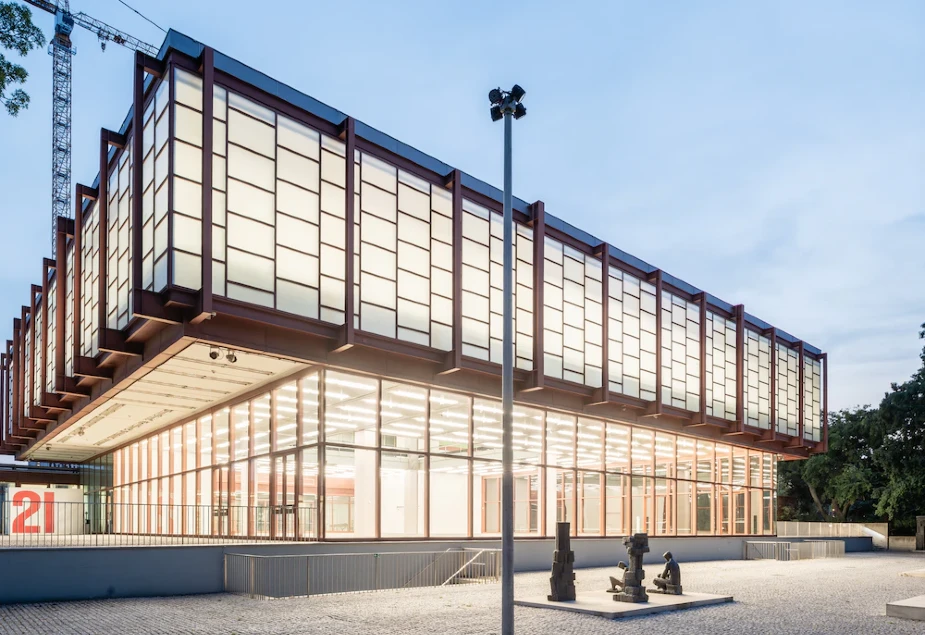 Distance: 3 km (2 miles)
Time taken: Nine minutes by car
Belvedere 21 is the museum of contemporary art in Vienna, Austria.
It is located in the Arsenal, a former military complex converted into a cultural center.
The museum's collection includes works by Austrian and international artists from the twentieth and twenty-first centuries.
This sleek and luminous museum showcases thought-provoking exhibitions by local and international artists.
Explore the eclectic Artothek des Bundes exhibition, featuring modern artworks acquired by Austria since World War II.
Discover captivating sculptures in the outdoor Sculpture Garden, and indulge in art films at the stylish 1950s-inspired Blickle Kino.
You also gain access to the exhibitions at Belvedere 21 with this ticket.
Ticket cost: €24
Theater Museum Vienna + Weltmuseum + MAK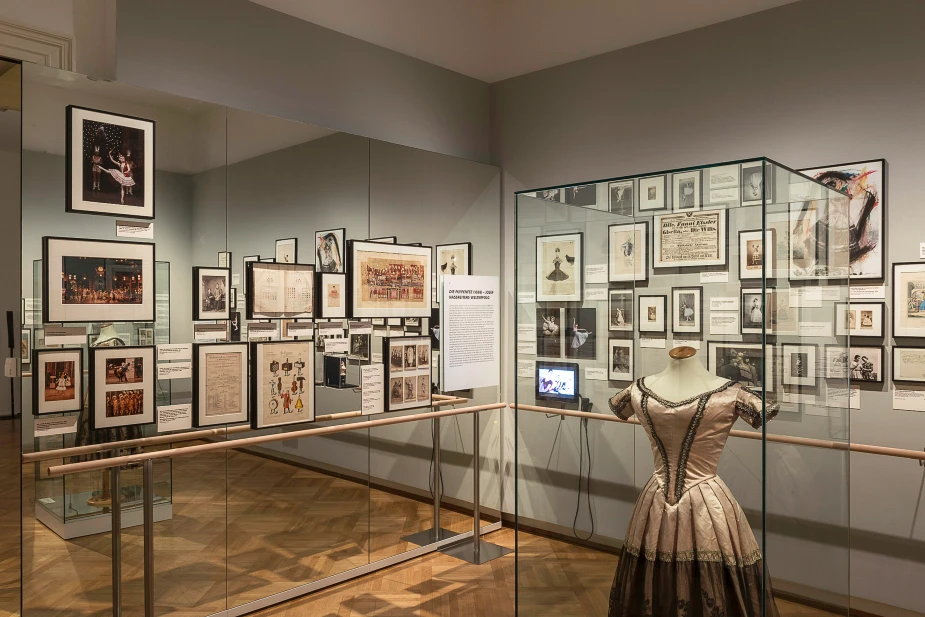 This particular combo ticket includes entrance tickets to three different attractions. With this ticket, you gain access to the current exhibitions at all attractions included.
Theater Museum Vienna
Distance: 800 meters (0.5 miles)
Time taken: Nine minutes by car
The Theater Museum Vienna is dedicated to the history of theater in Austria. It is located in the Palais Lobkowitz, a Baroque palace in the heart of Vienna.
The museum's collection includes costumes, props, scripts, and other artifacts from Austrian theater productions from the 16th century to the present day.
The spectacular Eroica Hall is named after Beethoven's Third Symphony, and many of the composer's subsequent compositions were performed here.
Museum of Applied Arts Vienna
Distance: 2.1 km (1.3 miles)
Time Taken: Six minutes by car
The Museum of Applied Arts Vienna (MAK) is in Vienna, Austria.
It was inaugurated in 1871 and is one of the world's oldest and most important museums.
The MAK's collection includes various objects from the Middle Ages to today, covering multiple disciplines, including furniture, textiles, jewelry, glass, ceramics, and architecture.
Dive into VIENNA 1900 to uncover the foundations of Viennese modernism through 500 remarkable objects
Don't miss Gustav Klimt's iconic drawing for the Stoclet Frieze and the Wiener Werkstätte archive.
Ticket cost: €39
Save time & money! Buy Vienna Pass and get free admission to Vienna's top sights including Schönbrunn Palace, Schönbrunn Zoo, Giant Ferris Wheel, Albertina Museum and many more! Enjoy unlimited travel on the hop-on hop-off sightseeing buses with the pass!
---
---
How to reach Weltmuseum
Weltmuseum Vienna is located in the Hofburg Imperial Palace.
Address: Heldenplatz, 1010 Wien, Austria. Get directions.
By Bus
Weltmuseum Vienna is only a three-minute walk from the Burgring bus stop.
Bus: 57A
Weltmuseum is also a seven-minute walk from the Museumsquartier bus stop.
Buses: N46, N49.
By Subway
Weltmuseum is only 0.74 miles (1.2 km) away from the Schottentor subway station.
Subway services: U2
The Weltmuseum is only a seven-minute walk from the Herrengasse subway station.
Subway services: U3
By Tram
The Vienna Weltmuseum is only a three-minute walk from the Burgring tram stop.
Trams: 1, 2, 71, D, and U2Z.
By Car:
If you're driving by car, turn on Google Maps and get started!
For information regarding the nearest parking lot, click here.
Timings
The Weltmuseum Vienna stays open daily from 10 am to 6 pm except Wednesdays and Tuesdays.
Weltmuseum stays closed on Wednesdays.
Weltmuseum Austria stays open from 10 am to 9 pm on Tuesdays.
How long does the tour take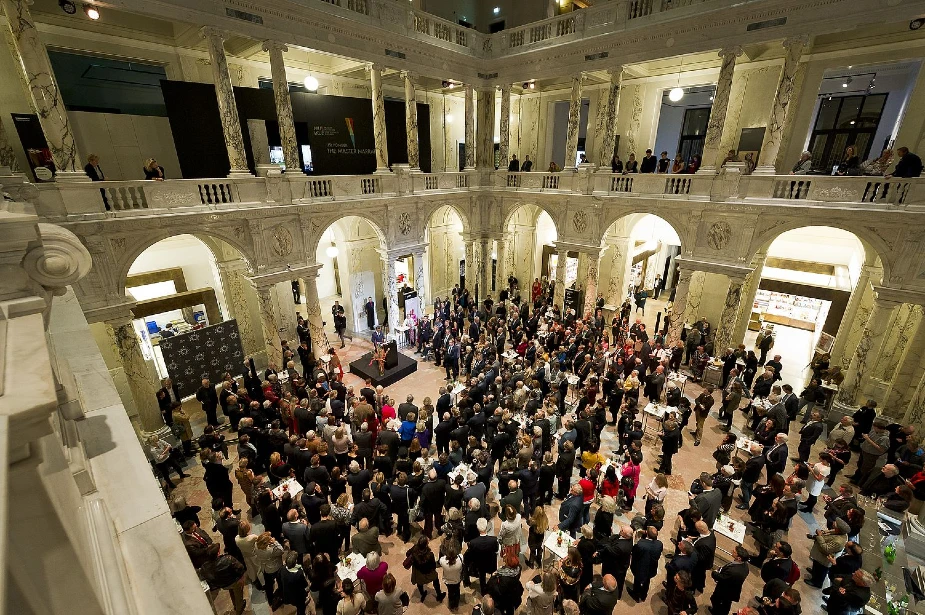 On average, visitors take up to two to three hours of time to complete the tour.
However, there are no strict restrictions on this time frame. This time frame may vary depending on individual interests and preferences.
Best time to visit
The best time to visit the Weltmuseum Vienna is early morning when it opens, i.e. , 10 am or late in the afternoon.
Early mornings have relatively less crowd.
Visiting the museum on weekdays is best to avoid overcrowding and have a peaceful day out.
---
---
FAQs
Here are some frequently asked questions about the Weltmuseum.
Where can I buy tickets to the Weltmuseum Vienna?
You can buy tickets for the Museum well in advance by clicking here.
Is outside food allowed inside Weltmuseum Austria?
No, food and drinks are strictly prohibited inside the exhibition areas. However, the cafe & bistro in the Museum can be your go-to place for tasty food and beverages.
Is photography allowed inside the Weltmuseum exhibition area?
No. Any photography or videography is strictly prohibited inside the Museum. 
Is there any particular dress code to visit Weltmuseum Vienna Austria?
Though there is no particular restricted dress code for the Weltmuseum, visitors are advised to maintain appropriate dress and shoes to respect certain cultural sensitivities.
Is cloakroom service available at the Vienna Weltmuseum?
Yes, Visitors can use the cloakroom service if they carry large bags, backpacks, or other belongings. 
What are the highlights of Weltmuseum Wien?
Cultural artifacts from different civilizations, the exhibition on the art of Oceania, and the unique architecture of the museum building are some of the highlights of the attraction.
Is free wifi available at the Weltmuseum?
Yes, there is a facility of free wifi at Weltmuseum Vienna. 
Popular attractions in Vienna
Sources

# Weltmuseumwien.at
# Wikipedia.org
# Tripadvisor.com
# Wien.info

The travel specialists at TheBetterVacation.com use only high-quality sources while researching & writing their articles. We make every attempt to keep our content current, reliable and trustworthy.