Experience the Hollywood glamor, and cheer for your favorite sports star, only at Madame Tussauds in Vienna.
This wax museum brings you closer to your favorite Hollywood celebs and allows you to closely see great personalities like Obama and Queen Elizabeth.
This perfect family entertainment spot promises unforgettable experiences in specialized zones.
In this article, we'll share everything you should know before booking tickets for Madame Tussauds Vienna, from what one can expect at the museum to opening hours, highlights and much more!
Top Madame Tussauds Vienna Tickets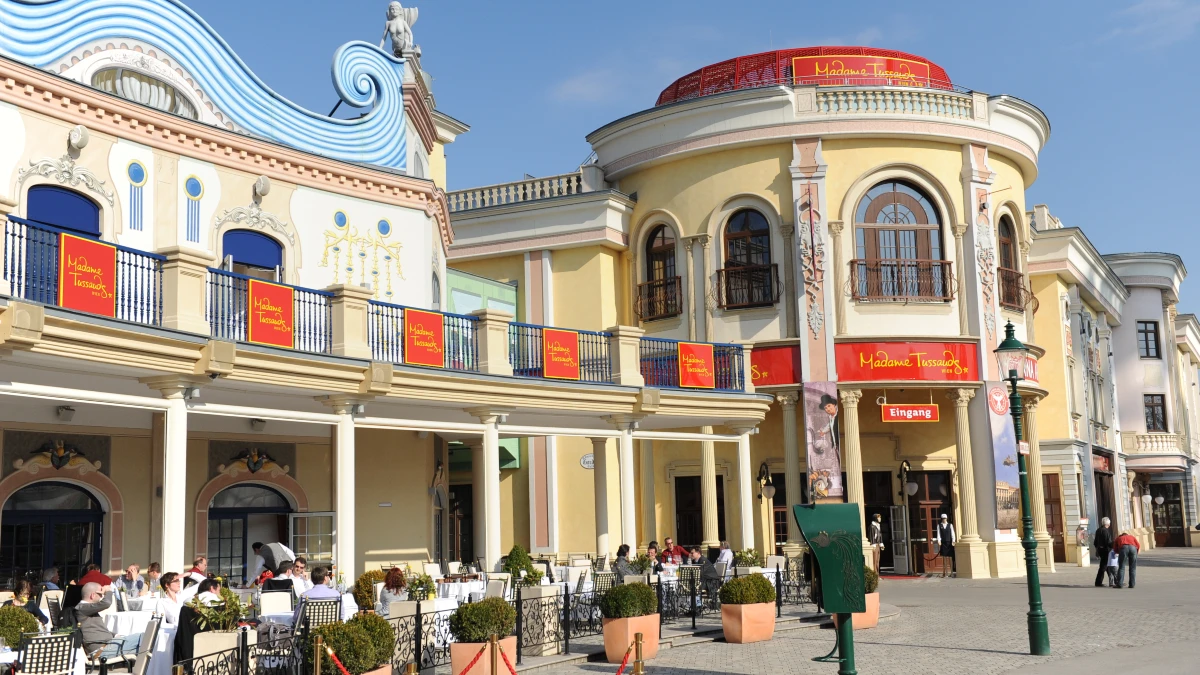 What to expect
At Madame Tussauds in Vienna, guests can get closer to various Hollywood celebrities, politicians, historians, and writers.
The wax museum has various specialized zones, each offering a unique and fantastic experience.
– Music Zone
– Party and Hollywood Zone
– Art and Culture Zone
– Film Zone
– Sports Zone
– Winter Fun Zone
– Wedding Chapel Zone
– Sisi Uncovered Experience Zone
– Virtual Reality Experience with Austria's "Bergdoktor" Zone
– World War II Zone
Wax figures of Conchita Wurst, Benedict Cumberbatch, Udo Jürgens, Katy Perry, Signmund Freud, Luciano Pavarotti, David Alaba, and Leopold Figl can be seen in the museum.
---
---
Where to book tickets
Are you planning to go to the Madame Tussauds in Vienna? Then book your tickets by clicking here.
When you book online tickets, you can select a date beforehand and plan your tour accordingly.
The best part about online tickets is that they are cheaper than the ones you get at the venue.
Also, you don't have to tire yourself out standing in queues to get tickets.
How do online tickets work?
Go to the Madame Tussauds ticket booking page, select the number of tickets and date, and click the Book Now button!
Upon payment, the tickets will be emailed to you.
On the day of your tour, show the ticket at the entrance and enter the fun wax museum.
Ticket price
The tickets for Madame Tussauds in Vienna are priced at €26 for all adults aged 15 years and above.
Children between four to 14 years get €6 discount and pay just €20 for admission, while kids under three years get free admission.
Discount tickets
Don't miss out on Madame Tussauds Vienna Saver Tickets, which give you a 10% off on the regular admission price.
These discounted ticket prices are €23 (15+ years) and €18 (four to 14 years).
Infants up to three years get a 100% discount!
Madame Tussauds Vienna tickets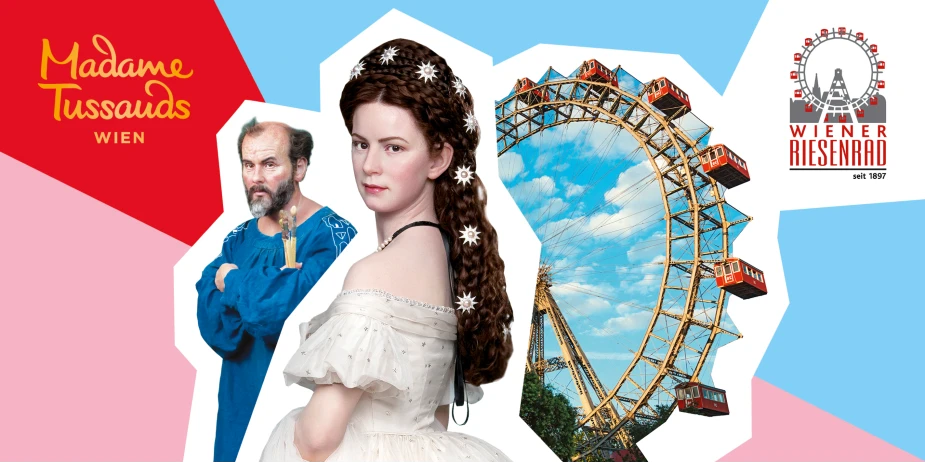 Grab your Vienna Madame Tussads tickets and get a chance to see the world-famous singers, musicians, politicians, artists, and activists.
Walk through themed areas to click photos with Michael Jackson, Brad Pitt, Obama, Chris Hemsworth, Lady Gaga, and many more!
Get an immersive experience in interactive zones like Winter Fun, Wedding Chapel, Sisi Uncovered Experience, and Virtual Reality Experience with Austria's "Bergdoktor."
Ticket Prices
Adult Ticket (15+ years): €26
Child Ticket (4 to 14 years): €20
Infant Ticket (up to 3 years): Free
Save time & money! Buy Vienna Pass and get free admission to Vienna's top sights including Schönbrunn Palace, Schönbrunn Zoo, Giant Ferris Wheel, Albertina Museum and many more! Enjoy unlimited travel on the hop-on hop-off sightseeing buses with the pass!
---
---
How to reach Madame Tussauds Vienna
The Madame Tussauds Vienna is located in the Wiener Prater Park.
Address: Riesenradpl. 5, 1020 Wien, Austria. Get Directions.
By Tube
The Praterstern subway station (Lines: U1 and U2) is just a 10-minute walk to Madame Tussauds Vienna.
By Train
The train station Praterstern (S-Bahn lines S1, S2, S3, S5, S6, S7, S9 or S15) is within four minutes walking distance.
By Tram
The Praterstern is the nearest tram stop to the wax museum and is hardly a five-minute walk away!
By Bus
The closest bus stop is Praterstern and can be reached on foot in five minutes.
By Car
If traveling by car to Vienna's Madame Tussauds, turn on your google maps and get started.
Click here to view the nearby car parking garages.
Timings
The wax museum of Madame Tussauds Vienna is open all days of the week from 10 am to 6 pm.
The last entry is one hour before the closing time.
How long does the tour take
The Madame Tussauds Vienna tour takes around one hour.
But since your tickets are not timed, you can stay as long as you want and click as many pictures as you want!
Best time to visit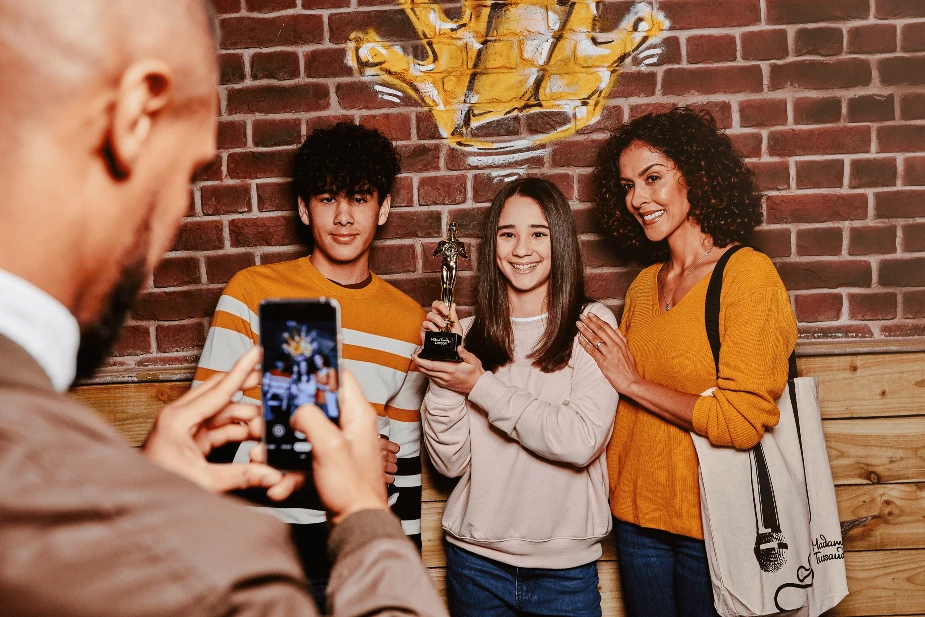 The best time to visit Madame Tussauds in Vienna is as soon as it opens at 10 am.
The museum gets extremely crowded in the afternoon, and you may have to wait 10 to 15 minutes to click pictures with your favorite stars.
The queues may get long on weekends and school holidays, so prefer going on weekdays for an uninterrupted and peaceful tour.
Different zones
Here are different zones in the Madame Tussauds of Vienna.
Music Zone
Step into the Music Zone and belt out with eminent artists like rapper CRO, Eurovision contest winner Conchita Wurst, and popstars Katy Perry and Michael Jackson.
Clear your throats and hum on tunes of renowned pianist Udo Jürgens and rock and roll with rockstar Falco.
Party & Hollywood
Experience Hollywood stardom and showbiz at the Party & Hollywood Zone.
Be ready with your camera to pose with the handsome hunk Chris Hemsworth, gorgeous Zendya, heartthrob Benedict Cumberbatch, dashing Will Smith, pop queen Lady Gaga and many more!
Art & Culture
Celebrate the contributions of famous artists in the Art & Culture Zone and take a look at the legacy they created.
Stand next to Wolfgang Amadeus Mozart, Richard Lugner, Gustav Klimt, Friedensreich Hundertwasser, Sigmund Freud, Luciano Pavarotti and Gottfried Helnwein.
Film
Fulfill your unfulfilled dreams of becoming an actor at the Film Zone, and recreate the iconic scenes with your favorite actors and directors.
Meet Julie Andrews as "Maria von Trapp," Hans Sigl as the "Bergdoktor," and Daniel Craig as the agent of "007".
Also, shake hands with Alfred Hitchcock, known as the "Master of Suspense," Peter Alexander, Austria's most loved actor, and Audrey Hepburn.
Sports
Fret not if you haven't yet attended a badminton league, Olympics, or FIFA! You can meet the worldwide famous sports stars in the Sports Zone.
See Dominic Thiem, David Alaba, and Herbert Prohaska in this zone.
Politicians & Visionaries
In this zone, you get one in a million opportunities to get closer to the most celebrated politicians and visionaries whose ideas and actions have changed the world.
Share the podium with Barack Obama, hear out the ideas of Karl Marx and Dalai Lama, and meet Heinz Fischer and Queen Elizabeth II.
World War II
Know and learn more about World War II at Madame Tussauds in Vienna.
As you enter this zone, you'll spot a wax replica of Winston Churchill standing in front of London, followed by an Austrian politician Karl Renner standing in front of Vienna.
The red telephone boxes offer perfect photo ops!
As you walk ahead, you see wax figures of Leopold Figl, Oskar Schindler, and Anne Frank.
Then, you'll watch Brad Pitt in one of his most notable performances, Aldo Raine in Inglourious Basterds, with director Quentin Tarantino.
In the end, take a selfie against the wing wall mural.
Winter Fun
Experience winter all year at the Winter Fun Zone and take a feel of ski jump with Stefan Kraft.
Wear your VR headset, ski down the hills with expert skiers such as Franz Klammer, Hermann Maier, and Renate Götschl, and party at the après-ski stop.
Only leave this zone after seeing the ski bar.
Wedding Chapel
Celebrate love and romance in the Wedding Chapel Zone with Elvis Presley & Marilyn Monroe.
In this zone, you can ask for a wedding dress, bridal bouquet, and jacket from the staff if you wish to recreate some magical wedding moments.
Sisi Uncovered Experience
Take a sneak peek into the life of Empress Elisabeth of Austria in the Sisi Uncovered Experience Zone.
See how she lived, where she went, what she preferred to eat, and many more things about her life!
---
---
FAQs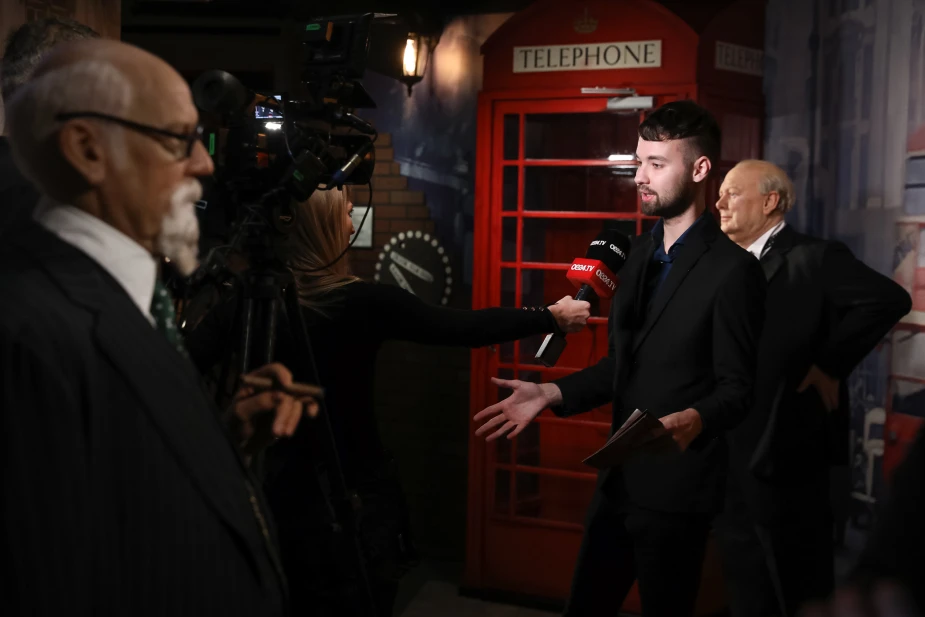 Here are some questions visitors usually ask before visiting the Madame Tussauds in Vienna.
Where should I book tickets for Madame Tussauds Vienna?
To buy tickets to Madame Tussauds Vienna, click here. 
What are the opening hours of Madame Tussauds Vienna?
The museum is open daily from 10 am to 6 pm. 
Is there any locker facility to store bags at Madame Tussauds Vienna?
No, there is no baggage storage facility. 
Is Madame Tussauds Vienna wheelchair accessible?
Yes! The wax museum is fully accessible to people with disabilities. There are wheelchair ramps and lifts available to ensure their security and safety. 
Can I bring my pet to Madame Tussauds Vienna?
No! Pets are strictly not allowed in the museum, but guide dogs are permitted. 
Can I eat or drink at Madame Tussauds Vienna?
Drinking and eating are prohibited inside the museum. After your tour, you can visit the nearby cafes or restaurants. Click here to view.  
Can I bring my camera for clicking pictures at Madame Tussauds Vienna?
The wax museum of Vienna encourages guests to take pictures and videos and allows them to bring their cameras. 
Popular attractions in Vienna
Sources

# Madame Tussauds
# Wikipedia.org
# Tripadvisor.com

The travel specialists at TheBetterVacation.com use only high-quality sources while researching & writing their articles. We make every attempt to keep our content current, reliable and trustworthy.