The Albertina Museum in Vienna flaunts one of the world's largest and most precious graphic art collections.
The museum comprises more than 50,000 drawings and one million prints from all periods of history.
Around 800,000 tourists visit the Albertina Museum every year, making it one of the top five attractions in Vienna.
In this article, we share everything you must know before buying Albertina Museum tickets.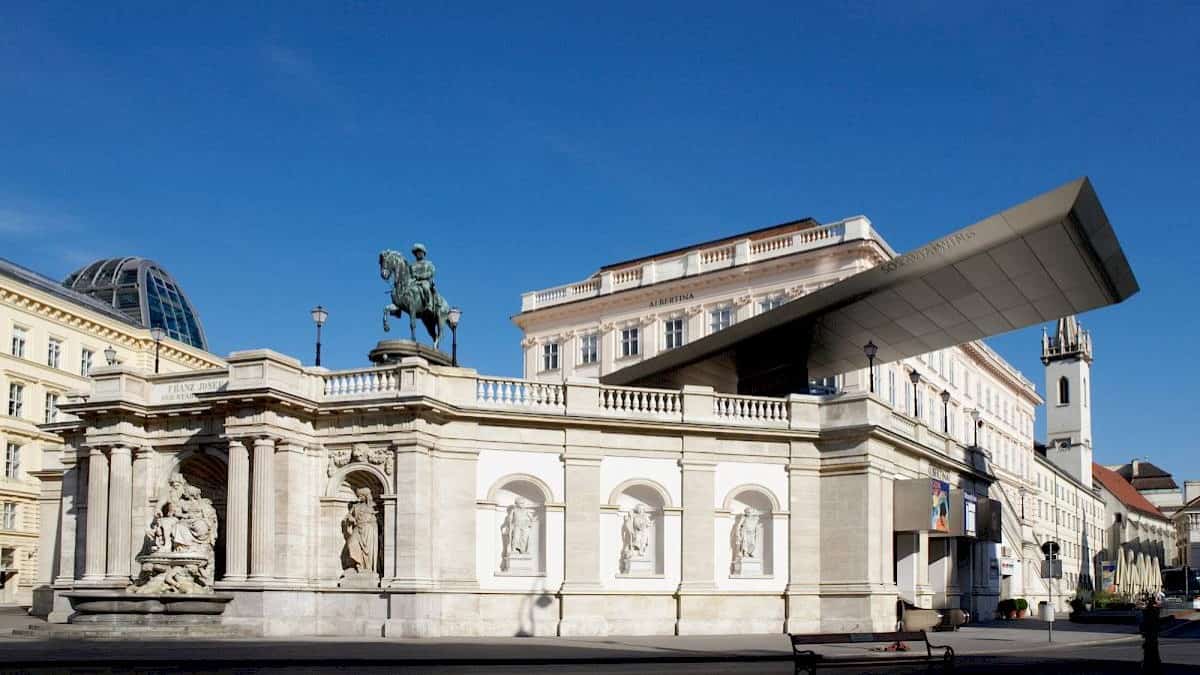 How to reach Albertina Museum
The Albertina Museum is at the heart of Vienna's inner city between the State Opera, Kärntnerstraße, and the Vienna Hofburg.
Address: Albertinaplatz 1, 1010 Wien, Austria. Get Directions
There are three ways to reach the Albertina Museum.
By public transport
To reach the Albertina Museum, you can travel by the U-Bahn underground Metro.
You must get down at Karlsplatz Metro Station if you are boarding Lines U1, U2, U4.
From Karlsplatz, Albertina Museum is a quick 9-minute walk.
If you take Line U3, get down at Stephansplatz Metro Station.
Stephansplatz is half a Kilometer (1/3 of a Mile) from Albertina Museum, and you can walk the distance in five minutes.
Tram 1, 2, D, 62, 71 and the Lokalbahn Wien-Baden can also be used for reaching Albertina Museum.
These have a stop at Kärntner Ring/Oper.
If you would instead get to Albertina Museum by bus, opt for Bus Number 2A.
By car
Vienna is an excellent city to drive around, and that's why some tourists prefer driving to the Albertina Museum.
There are enough on-street parking spaces near Albertina Museum.
If you prefer you can also opt for paid indoor car parks such as Kärntnerringgarage, Kärntnerstraße Tiefgarage, Palais-Corso-Garage, BOE Garage Opernringhof, and Garage Robert-Stolz-Platz.
---
---
Albertina Museum tickets
Most visitors opt for the skip-the-line Albertina Museum tickets, while a few visitors opt for the Albertina Museum and Albertina Modern combo ticket.
Where to buy tickets
You can get your Albertina Museum entry tickets at the venue or buy them online, much in advance.
If you plan to get them at the attraction, you must get in the ticketing window queue.
Depending on the time of the day (and month), you may have to wait in the ticket counter line for 15 to 20 minutes.
The second and better option is to book tickets to Albertina Museum online.
When you buy Albertina Museum tickets in advance, you save yourself a lot of waiting time by skipping the ticket counter queue.
Update: Due to the pandemic, tickets are no longer sold at the attraction. Instead, all visitors must purchase their tickets online.
How online tickets work
Immediately after you purchase Albertina Museum tickets online, your tickets get emailed to you.
You don't need to take any printouts.
Now all you must do is, reach the tourist attraction at a time convenient to you.
Since you already have the ticket, you can show it on your smartphone and walk into the Albertina Museum right away.
Ticket prices
Albertina Museum ticket costs €16.90 for all visitors 19 years and above.
Kids 18 years and below walk in for free, while students, seniors, and disabled visitors get significant discounts on their tickets.
Even though the kids enter for free, you must mention them on the ticket booking page.
Ticket discounts
Students aged 19 to 26 years get a massive €5 reduction in the adult ticket cost and pay only €11.90 for entry.
Senior visitors 65 years and older get a €4 discount and pay €12.90 for their tickets.
Disabled visitors with a valid certificate of disability pay only €7 for getting into Albertina Museum because of a massive 50% off on their tickets.
Skip the Line tickets
These are known as 'Skip The Line tickets' because you can walk past the lines at the ticket counter and enter the Museum right away.
Besides the Museum, this ticket also gets you access to the State Rooms, the Permanent Exhibitions, and Temporary Exhibitions.
The audio guide is not part of this ticket, but you can rent it out for €4 per person at the museum.
Ticket price
Regular ticket (19+ years): €16.90
Student ticket (19 to 26 years): €11.90
Seniors ticket (65+ years): €12.90
Child ticket (up to 18 years): Free entry
Albertina Modern & Albertina Museum
This is a combo ticket that gets you access to two of Vienna's premier art museums – Albertina Museum and Albertina Modern.
The Albertina Modern has one of the largest collections of modern and contemporary art in Europe.
Among art lovers, Albertina Museum is considered Albertina Modern's big sister.
Both the museums are a 10-minute walk away from each other, and you can choose the museum you want to visit first.
Ticket price
Regular ticket (26 to 64 years): €23
Youth ticket (19 to 25 years): €18
Seniors ticket (65+ years): €18
Child ticket (up to 18 years): Free entry
We list some ticket bundles, which are popular with tourists and are a great way to save money.
With the Vienna City Card, you get discounts at 200+ attractions and free, unlimited use of the city's metro, tram, and bus lines.
---
---
Albertina Museum hours
On Monday, Tuesday, Thursday, Saturday, and Sunday, Albertina Museum opens at 9 am and closes at 6 pm.
The museum opens at 9 am on Wednesday and Friday, but to accommodate the crowd closes only at 9 pm.
The graphic art museum follows different timings on some special days –
24 Dec: 9 am to 2 pm
31 Dec: 9 am to 6 pm
26 – 30 Dec: Daily 9 to 9 pm
1 – 5 Jan: Daily 9 to 9 pm
---
---
How long does Albertina Museum take
Albertina Museum's officials recommend that visitors factor in two hours for exploration.
However, art and history lovers are known to spend up to four hours exploring the museum.
Tourists who frequent art museums say that art fatigue kicks in after two hours or so, and taking breaks helps prolong the exploration.
---
---
Is Albertina Museum worth it?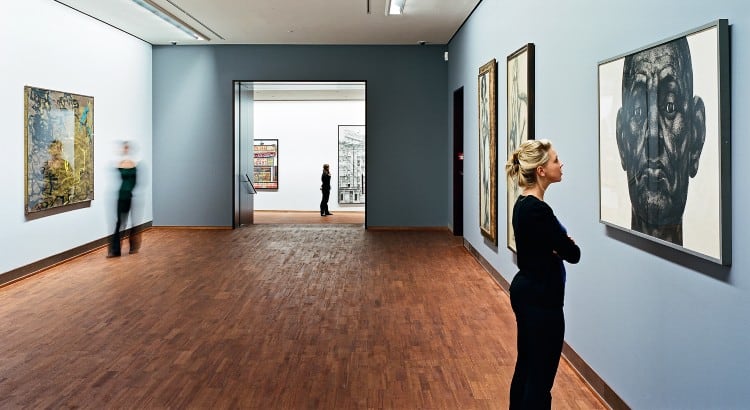 Albertina Museum is like a mini version of the Musee d'Orsay, the world class art Museum in Paris.
It is one of the largest and the most important art museums in the world and is totally worth it.
Albertina has a vast collection of art starting from French impressionists and continuing up to the present day, also including Austrian Expressionists such as Klimt, Shiele, and Kokoshka.
If you are not an art lover you can also immerse yourself in the imperial flair of the State Rooms, which once served as the residence of Habsburg Archdukes and Archduchesses.
---
---
Albertina Museum collection
There is a lot to see in Albertina Museum. A few tourists make multiple trips to explore everything.
Here is our list of the best items in the Museum's collection.
Paintings and Sculptures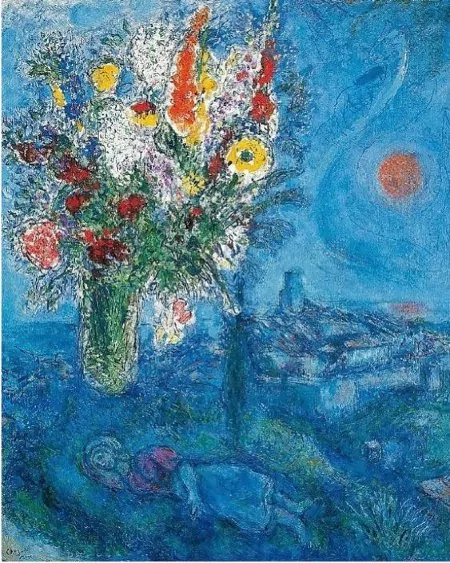 The Albertina Museum holds works by all of modern and contemporary art history's great artists.

The museum showcases pioneering artistic ideas of the modern era, French impressionism, fauvism, and works of expressionist artist groups.

Image: Sleeping Woman with Flowers by Marc Chagall
One can find masterpieces by great artists like Picasso, Monet, Kiefer and Lassnig in this Museum.
Drawings and prints
From late Gothic to the present, this collection has one million drawings and prints.
Founded in 1776 by Duke Albert of Saxe-Teschen, the Graphic Art collection offers a truly panoramic survey of art.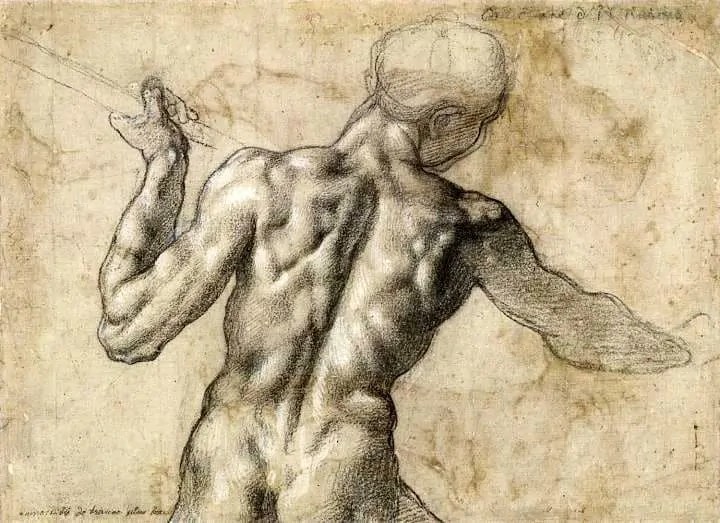 The Museum affords a rich overview of 100 years of art history in works by great artists like Michelangelo, Dürer, Rembrandt, Rubens, Klimt, Schiele, Picasso, Richter, and Lassnig.
Photography
The Photography Collection of the Albertina Museum is the most extensive collection of artistic photography in Austria.
Around 100,000 treasures of photographic history trace the artistic field's most significant developments.
This section introduces genres including portrait, architecture, landscape, and street photography that range from the medium's beginnings to the present day.
Architecture
The architecture section at the Albertina Museum keeps a fascinating collection of more than 40,000 plans, studies, and models.
From the Late Gothic period to the present architecture, the Albertina Museum holds seminal works by Bernini, Borromini, Hansen, Wagner, Loos, Hollein, Hadid, and many others.
State Rooms
Visitors enjoy the fascinating feel of the imperial setup at the State Rooms of Albertina Museum.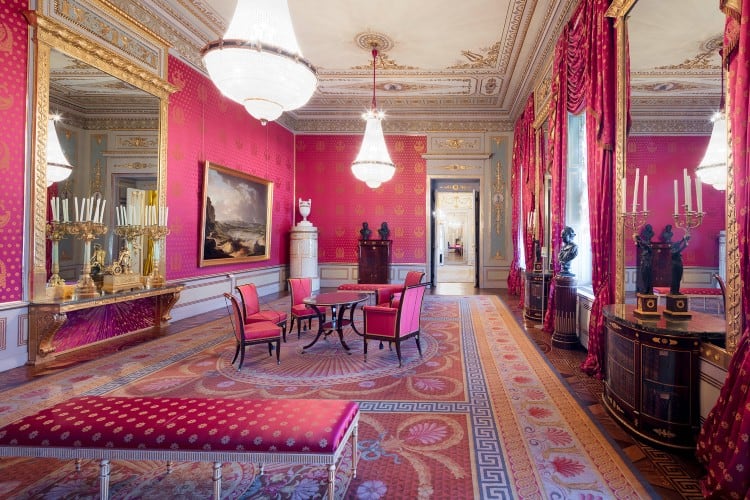 The 20 Habsburg State Rooms are luxuriously decorated and painstakingly restored to take the visitors into the magnificent world of classicism with their precious decoration.
For 100 years, the Albertina Museum building served as the residence of Habsburg archdukes and archduchesses.
---
---
Albertina Museum audio guide
The audio guide is informative and entertaining at the same time.
The audio guide helps visitors make the most out of their visit by providing extensive information on the exhibition, artists, and artworks.
They also include interviews by the artists, background music, and quotations.
The audio guide for the exhibitions is available in multiple languages – German, English, French, Italian, Czech, Russian and Spanish.
And for the Habsburg State Rooms, it is available in one more additional language – Japanese.
Visitors can purchase the Albertina Museum audio guide at the venue for 4 Euros.
---
---
Albertina Museum restaurant
Visitors can kill their hunger pangs and hang out at the DO&CO Restaurant at the Albertina Museum.
The menu includes Viennese dishes and international delicacies, and fantastic coffee and cake from DEMEL, the former purveyors to the imperial and royal court.
The restaurant is open from 9 am to 12 midnight, and it is better to reserve in advance.
Sources

# Albertina.at
# Wikipedia.org
# Tripadvisor.com
# Visitingvienna.com

The travel specialists at TheBetterVacation.com use only high-quality sources while researching & writing their articles. We make every attempt to keep our content current, reliable and trustworthy.
Popular attractions in Vienna