People worldwide are confused about the two bridges – London Bridge and Tower Bridge.
As a result, they have also messed up the Google Image search, confusing even the tourists landing in London.
If you search for 'London Bridge' on Google, you will see photos of 'Tower Bridge' with the caption 'London Bridge' under it.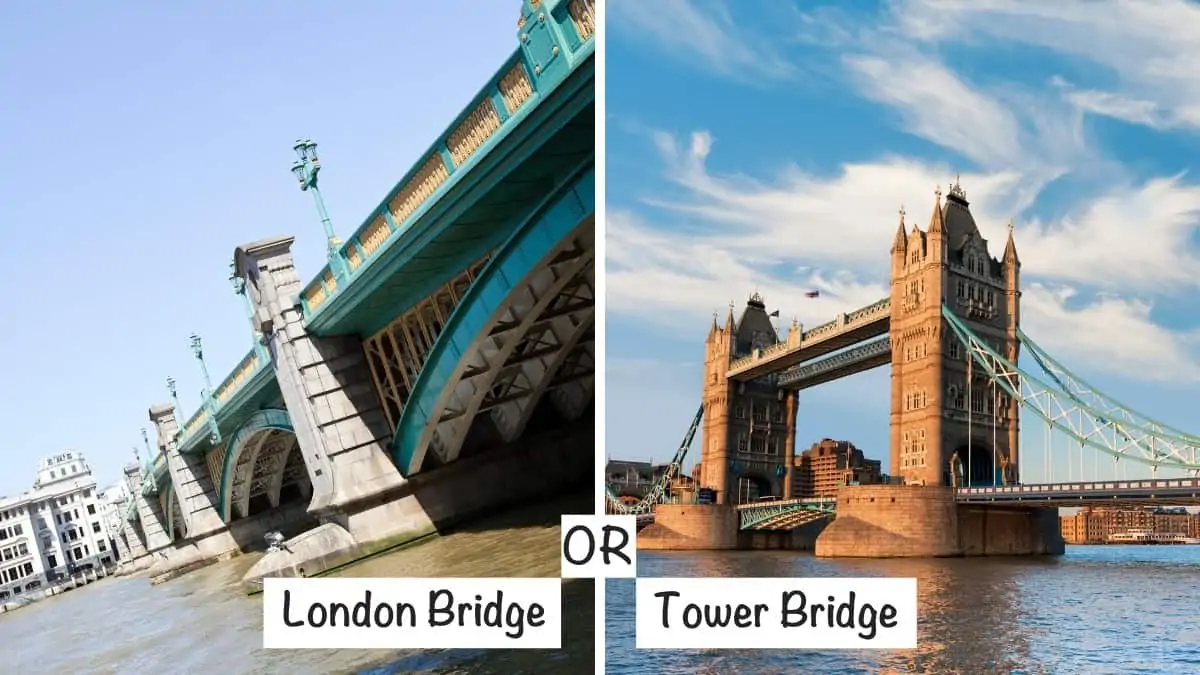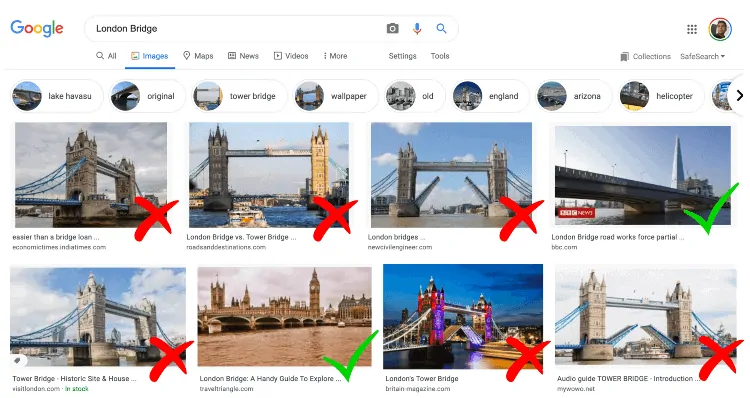 The people who uploaded these pics didn't know any better.
Scrolling down, you will also find photos of the real London Bridge, but they would be much fewer.
As a result, tourists researching for their London visit also get confused.
In this article, we share everything you must know about Tower Bridge and London Bridge.
About London Bridge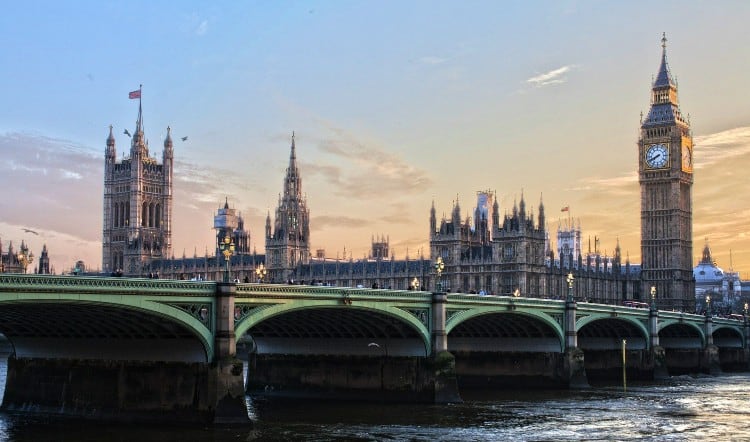 The London Bridge spans the River Thames between the City of London and Southwark in central London.
The current bridge was inaugurated in 1973, but many different bridges stood here for centuries before this concrete and steel version.
Remember singing the Nursery Rhyme, 'London Bridge is falling'?
That rhyme was about this London Bridge.
The London Bridge is 283 meters (928 feet) long and functional, with no architectural extravaganza.
How to reach London Bridge
To reach London Bridge, you must get down at Monument Station.
From the Monument Station, the London Bridge is only a four-minute walk.
You can also get down at the London Bridge Station, but that will be a longer walk – approximately seven minutes.
For bus routes to London Bridge, get the details here.
---
---
About Tower Bridge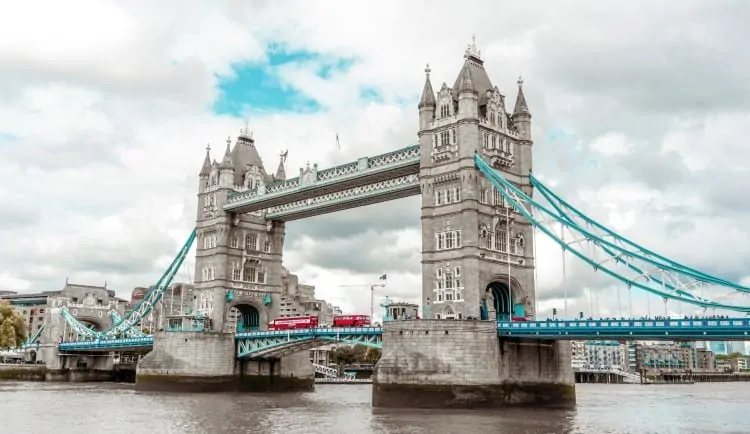 Tower Bridge is the more glamorous of the two, which may be why people worldwide end up using its photos to depict a bridge in London.
Tower Bridge is a bascule and suspension bridge built between 1886 and 1894.
The bridge crosses the River Thames close to the Tower of London, which is why it gets called 'Tower Bridge.'
The Tower Bridge is 240 meters (800 feet) long and has two towers, each 65 meters (213 feet) high, built on piers.
Over the years, Tower Bridge has become an iconic symbol of London.
How to reach Tower Bridge
Tower Hill Station is closest to Tower Bridge, and you can walk the distance in approximately seven minutes.
The main entrance to Tower Bridge is at the North West Tower, Tower Bridge Road.
Bus Numbers 15, 42, 78,100, and 343 take you to Tower Bridge.
Note: There is lots to see at Tower of London, so don't miss it.
---
---
Location of Tower Bridge and London Bridge
The Tower Bridge and London Bridge are on River Thames, right next to each other.
How far is London Bridge from Tower Bridge?
If you are on the water, the straight path distance between the London Bridge and Tower Bridge is 900 meters (.55 Mile).
If you plan to walk from the center of, let's say, London Bridge to the center of Tower Bridge, the distance will be 1.1 Km (0.7 Miles), and you will need around 15 minutes.
During your walk, watch for landmarks such as The Shard, The Gherkin, HMS Belfast, City Hall, and the Tower of London.
---
---
What to do at London Bridge
You can walk on the London Bridge free of cost and enjoy beautiful views of the River Thames and London City.
If you want a local guide to take you around, book a walking tour of London's top sights, which includes a visit to London Bridge.
London Bridge also stops on the Original London Hop-On Hop-Off Sightseeing Bus Tour route.
If you are adventurous, don't miss out on the London Bridge Experience.
Set in the vaults of London Bridge, you get to learn 2000 years of London's gruesome history during this immersive show.
Access to London Tombs, 'UK's Best Scare Attraction' for more than a decade, is part of the London Bridge Experience.
If you want to try out the food scene of London, check out the London Bridge food market – Borough Market, which is open Monday to Saturday.
Unfortunately, there is no Museum or Exhibition on London Bridge.
---
---
What to do at Tower Bridge
With The London Pass, get access to London's top attractions including Tower Bridge.
You can enter Tower Bridge and see stunning views across London from the high-level walkways.
You also learn about the history of Tower Bridge and visit the Victorian engine rooms.
The London Pass gets you entry to over 85 of the best tourist attractions in London along with 1 day Hop-on Hop-off bus tour.
The best way to understand the scale of the Tower Bridge is by getting close to it by water, so go ahead and check this Westminster to Greenwich River Thames Cruise.
Since the Tower of London is only 500 meters (one-third of a mile) from Tower Bridge, many tourists plan to see them together.
If you also have such plans, we recommend you book the Tower of London and Tower Bridge VIP Tour.
If you want to keep it simple, book a walking tour of London's top sights, including a Tower Bridge visit.
Sources

# Freetoursbyfoot.com
# Londonpass.com
# Tripadvisor.com
# Quora.com

The travel specialists at TheBetterVacation.com use only high-quality sources while researching & writing their articles. We make every attempt to keep our content current, reliable and trustworthy.
Popular attractions in London