Brooklands Museum is a must-visit destination for any motorsport enthusiast.
Located in Weybridge, just a short distance from London, this historic site celebrates the rich legacy of British motor racing and aviation.
The museum is situated on the site of the Brooklands motor racing circuit, which was the world's first purpose-built racing circuit and operated from 1907 to 1939.
The museum features exhibits on both the circuit's racing history and the aviation industry that developed around the site during World War I and II.
This article shares everything you should know before booking tickets for Brooklands Museum in London.
Top Brooklands Museum Tickets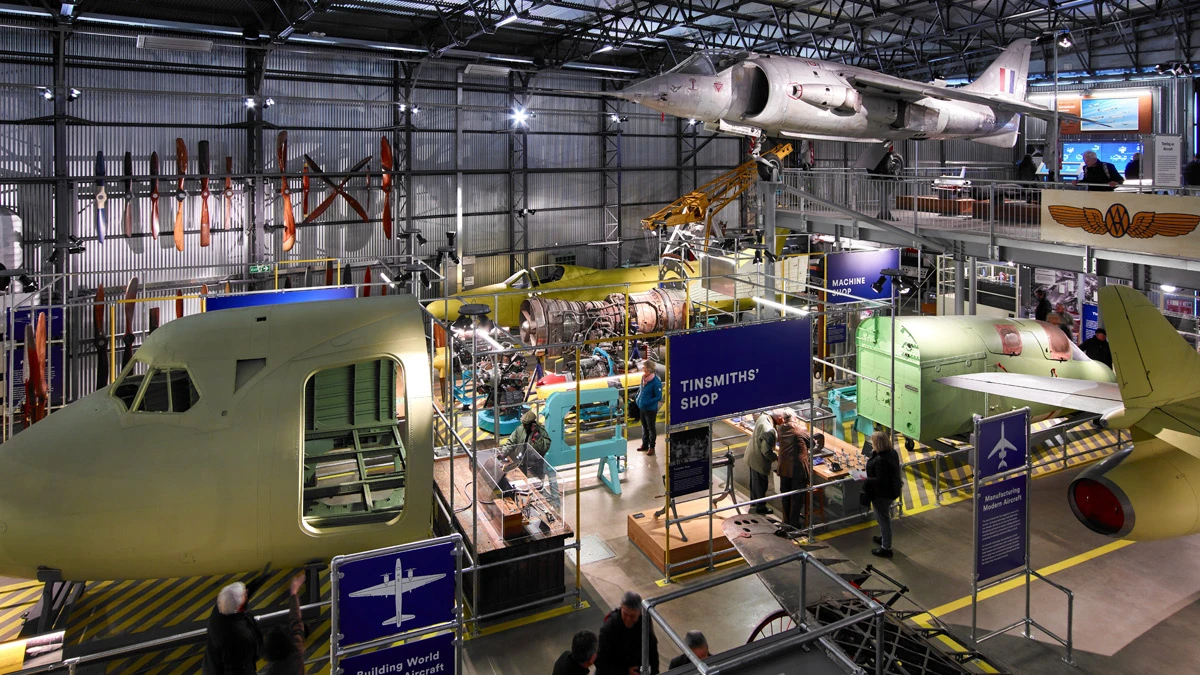 What to expect at Brooklands Museum
As soon as you step into Brooklands Museum, you'll be transported back in time to the heyday of motor racing.
The Museum boasts an impressive collection of vehicles, including cars and motorcycles from the early 20th century to the present day.
You can explore the exhibits at your own pace or take a guided tour to learn more about the history of each vehicle.
In addition to the impressive displays, the Museum also hosts various events throughout the year, including car shows, motorcycle exhibitions, and family fun days.
There are plenty of interactive exhibits and activities, such as the popular 4D cinema experience, which takes visitors on a virtual flight through Brooklands' history.
The site also features a cafe, gift shop, and outdoor picnic areas, making it a great destination for a family day out.
---
---
Where to buy Brooklands Museum tickets
Brooklands Museum offers specially reduced advance ticket prices to those who book in advance.
These tickets are available until the day before your planned visit.
When you buy your tickets for Brooklands Museum in advance, you can enjoy a range of benefits.
Firstly, you won't have to wait in a long queue at the ticket counter, which means you can save time and avoid any unnecessary hassle.
Moreover, advance tickets often come with discounts, which means you can enjoy the Museum's exhibits and experiences at a lower cost.
By booking your tickets in advance, you can also eliminate any last-minute disappointments that may arise when tickets get sold out.
You don't want to miss out on the fun, so be sure to secure your spot beforehand.
Finally, booking your tickets online in advance is incredibly convenient – you can do it from anywhere and anytime, making the process easy and stress-free.
A few tickets will be available for walk-up on the day, but pre-booking is recommended.
Please note that tickets are non-refundable and non-transferable.
Box item: Brooklands Museum and London Bus Museum members are not required to pre-book their visit, but we recommend booking tickets online in advance for event days. If you have an existing pre-booked ticket or gift voucher, you can redeem it on the day by bringing your voucher with you.
How online ticket works
Go to the Brooklands Museum ticket booking page, select a preferred date and the number of tickets, and book them right away.
After booking, the tickets will be emailed to you.
On the day of your visit, show your smartphone ticket at the entrance, and you're ready to go!
Cost of Brooklands Museum tickets
At Brooklands Museum, there are various ticket packages available for visitors, with free entry for kids under 5 years old accompanied by a paying adult.
For adults (19+), the ticket price is £21, while children between the ages of 5 to 18 can enter with an accompanying adult for £12.
Seniors (65+) and students with valid IDs can enjoy a discounted ticket price of £20.
Families can opt for the family package, which costs £34 for one adult and a maximum of three kids or £55 for two adults and a maximum of three kids.
It's important to note that tickets are non-refundable and non-transferable, and members are not required to pre-book their visit but are recommended to do so in advance for event days.
---
---
Brooklands Museum tickets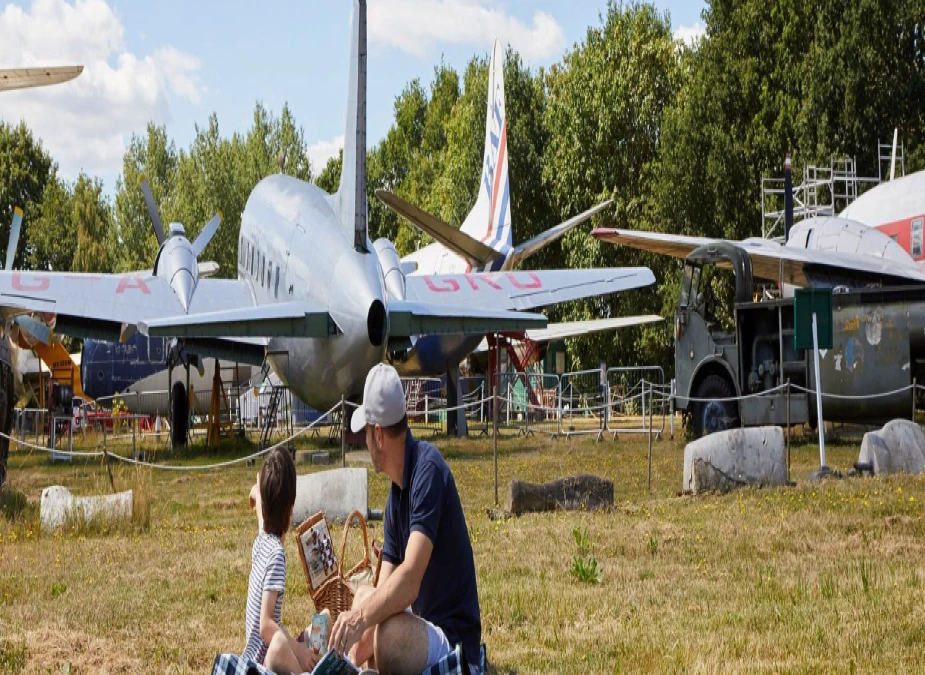 If you're a fan of airplanes, cars, or both, Brooklands Museum is the place to be!
This historic British racing track houses a stunning collection of iconic vehicles and airplanes, including a real Concorde jet and a McLaren MP4/6 F1 show car.
With fascinating exhibitions on aviation and motoring, you can even walk sections of the historic race track!
Booking your entrance ticket to the Brooklands Museum is easy and hassle-free. The ticket covers everything you need to enjoy a day out exploring the Museum.
However, if you want to take a Concorde Mach 2 tour, you can purchase it separately on-site.
Before you go, keep in mind that kids under 17 must be accompanied by an adult, and no pets are allowed except for assistance dogs.
Additionally, filming inside Concorde and the introductory film is not allowed.
Ticket Prices
Adult Ticket (19+ years): £21
Child Ticket (5 to 18 years): £12
Senior Ticket (65+ years): £20
Family Ticket (1 adult + 3 kids max): £34
Family Ticket (2 adults + 3 kids max): £55
Save time & money! Buy London Pass and visit over 80+ attractions like ZSL London Zoo and London Bridge. Pick from 1, 2, 3, 4, 5, 6, or 10-day passes and buckle up for a 1-day hop-on-hop-off bus tour.
How to reach Brooklands Museum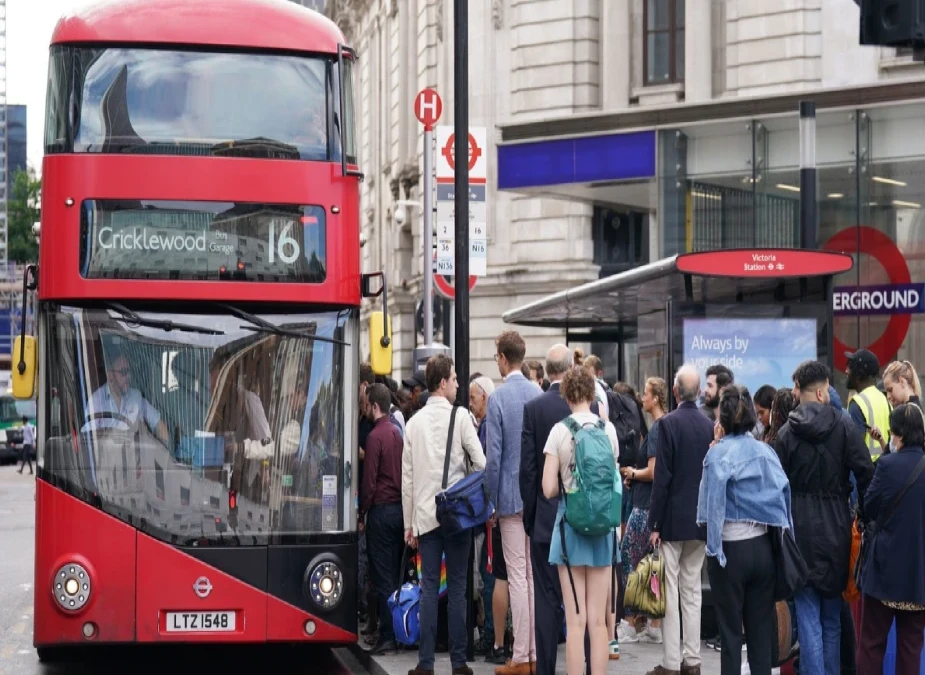 Brooklands Museum is located between Weybridge and Byfleet in Surrey.
Address: Brooklands Museum, Brooklands Road, Weybridge, Surrey, KT13 0QN, UK. Get Directions
Getting to the Brooklands Museum is easy and can be done by various means of transportation.
By Bus
The closest bus stop is the Brooklands Hotel stop, which is a 7-minute walk from the Museum.
You can take local buses, such as the Falcon bus route 436 or the Chatterbus, which both serve the Brooklands retail park and the Museum.
By Train
The nearest railway station is Weybridge, less than a mile away.
The Museum is a 20-minute walk from the station, or you can catch one of the local buses from outside the station to the Brooklands Hotel stop.
Other transportation options
The new Brooklands Accessibility scheme links Weybridge Town center to the Brooklands Business Park via Brooklands Museum through a new shared cycling and walking route.
By Car
Follow the brown 'Brooklands Museum' signs from the M25 or A3 until you reach the entrance to Mercedes-Benz World, marked by our Concorde Gate Guardian.
The main visitor entrance is reached via Brooklands Drive. The Museum offers free parking at the main entrance car park.
---
---
Brooklands Museum timings
Brooklands Museum is open to visitors every day of the year except for 24 to 26 December.
The Museum opens at 10 am and closes at 4 pm from November to February and 5 pm from March to October.
However, the last admission is two hours before closing time.
It is always advisable to check the Museum's website for any changes to opening times or special events.
How long does Brooklands Museum take
To fully experience everything that Brooklands Museum has to offer, we recommend setting aside at least two to three hours for your visit.
This will give you enough time to explore the exhibits, take a guided tour, and enjoy the interactive displays.
Best time to visit Brooklands Museum
The best time to visit Brooklands Museum depends on your interests and preferences.
If you want to avoid the crowds, we suggest visiting on a weekday when the Museum opens at 10 am.
However, if you want to experience the Museum at its liveliest, you might prefer visiting on a weekend when there are often special events and activities taking place.
Popular attractions in London