Located over the River Thames, the London Tower Bridge is perhaps the most iconic London visual.
Thrown open to the public in 1894 by the Prince and Princess of Wales, Tower Bridge London stands 800 feet long with two towers, each 213 feet high, built on piers.
Move around the different parts of the bridge and learn about the history behind the engineering and people that built London's defining landmark.
This article explains everything you must know before buying tickets for the London Tower Bridge.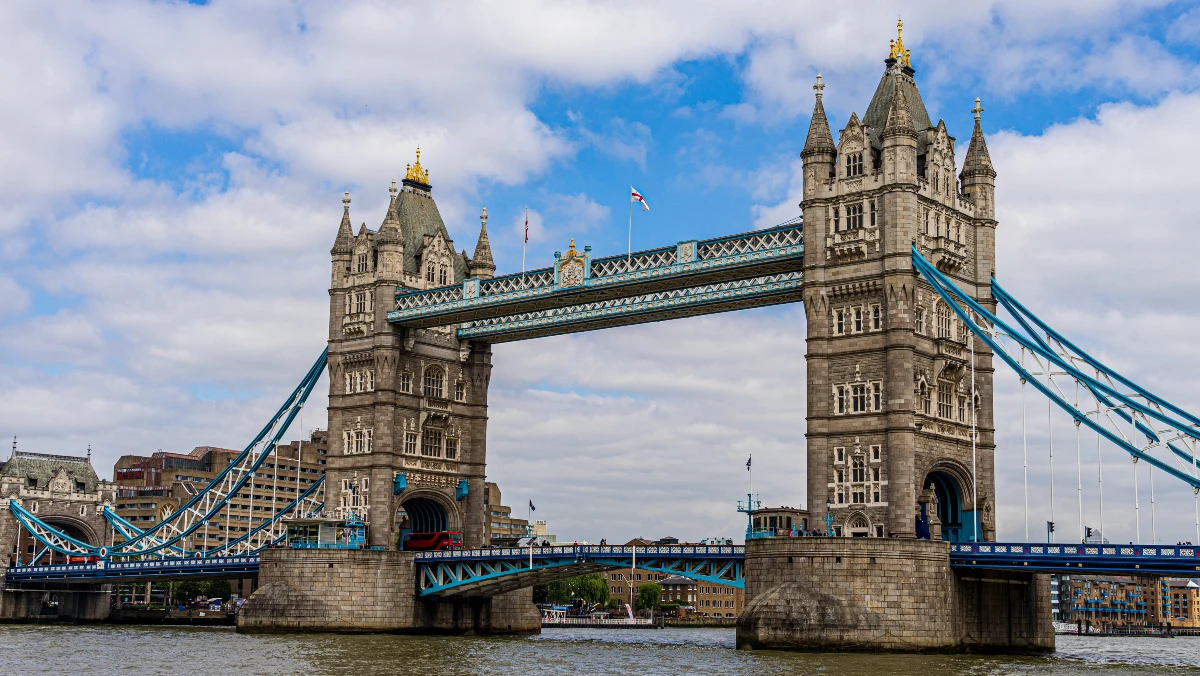 What to expect at Tower Bridge
A ticket to London Tower Bridge takes you on a 42-meter (138 feet) high glass walkway giving you unforgettable views of the city of London.
The soaring panoramic views from the lofty towers on both sides of the walkway are a treat to the eyes of every visitor.
Go through the Engine rooms to experience how the steam engine, coal burners, and accumulators once powered the raising of the Tower Bridge.
Discover the engineering that went into the bridge's construction and learn about the people who built it and their stories from films of Victorian London.
Follow the blue line that pays respect to the contributions of the workers of London Tower Bridge.
Shop for souvenirs, London-themed gifts, and books at the award-winning shop.
---
---
Where to buy Tower Bridge tickets
The tickets for Tower Bridge London are available at the attraction or online in advance.
However, we recommend booking your tickets in advance to save the hassle of lining up at a counter and wasting time.
Additionally, booking tickets online can help you avail discounts and offers.
Booking online also helps avoid last-minute disappointment and delays.
How online ticket works
Go to the London Tower Bridge booking page, select your preferred date and time slot and the number of tickets, and buy the tickets right away.
After the purchase, you will receive the tickets in your email.
You do not necessarily need to take any printouts.
You can show the ticket on your smartphone and walk in on the day of your visit.
Bring your official photo ID.
Cost of Tower Bridge tickets
The tickets for London Tower Bridge are priced at £11 for all adults aged between 17 to 59 years
The tickets for children aged between 5 to 15 years are discounted and priced at £6.
The tickets for infants aged 4 or younger are free.
The tickets for all senior citizens aged 60 or older and students with a valid ID are priced at £9.
---
---
Tower Bridge entry tickets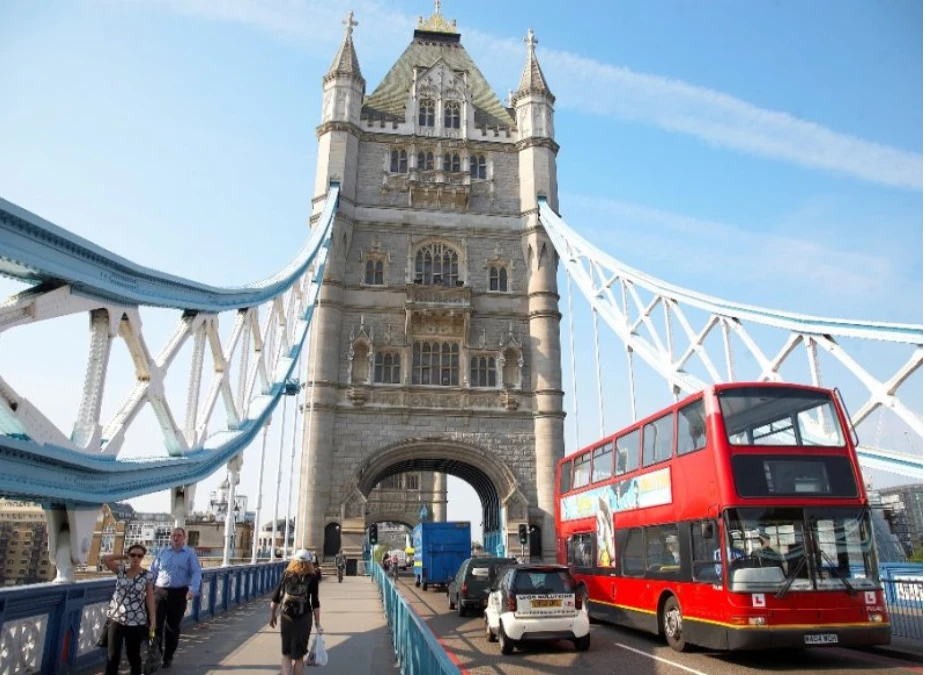 The tickets to Tower Bridge London are an opportunity to visit one of London's most iconic destinations.
From breathtaking views from the North and South tower to the marvelous glass walkway, Tower Bridge is a must-visit when in London.
Visit what used to be the heart of the Tower Bridge when going through the Engine Rooms and witness the legacy unfolding itself.
Check out London's greatest hidden space when visiting the Bascule Chambers.
Pay homage to the people who contributed to the working of Tower Bridge at the Blue Line.
Ticket Prices
Adult Ticket (16 to 59 years): £11
Child Ticket (5 to 15 years): £6
Infant Ticket (up to 4 years): Free
Senior Ticket (60+ years): £9
Student Ticket (16+ years with ID): £9
Tickets for Tower of London and Tower Bridge early-access tour
Get priority early access to the Tower of London and Crown Jewels while witnessing the official opening ceremony on the 3-hour guided tour.
Followed by skip-the-line access to the Tower Bridge Experience and the engine room, the tour will surely get your money's worth.
A premium experience with exclusive benefits and astonishing, insightful commentary from a specialized guide awaits you on this tour.
Ticket Prices
Adult Ticket (13+ years): £107
Child Ticket (4 to 12 years): £102
Infant Ticket (up to 3 years): Free
Combo tickets
Want to level up your London experience? Then, don't miss out on combo tickets that give you the opportunity to visit two attractions on the same day.
You just need to book once, and you're set to go on a fantastic tour.
Book London Tower Bridge tickets in combination with Hop-on Hop-off Bus & River Cruise or The Shard tickets and get up to a 10% discount.
Hop-on Hop-off Bus & River Cruise + Tower Bridge Exhibition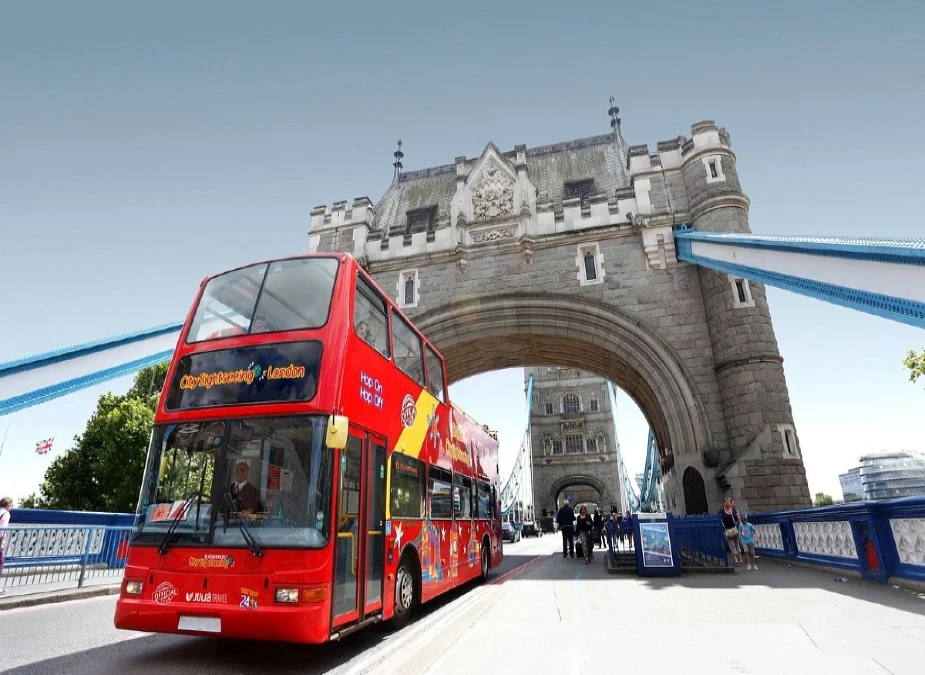 While exploring the Tower Bridge, you can include tickets for the Hop-on Hop-off bus and River Cruise in your itinerary.
With unlimited access to the hop-on and hop-off buses and a one-way Thames river cruise, get the most out of your time around Tower Bridge.
Enjoy pre-recorded commentary and receive complimentary earphones while you're at it.
To top it off, get a 10% discount on booking this combo ticket online.
Ticket Cost: £39
The Shard + Tower Bridge Exhibition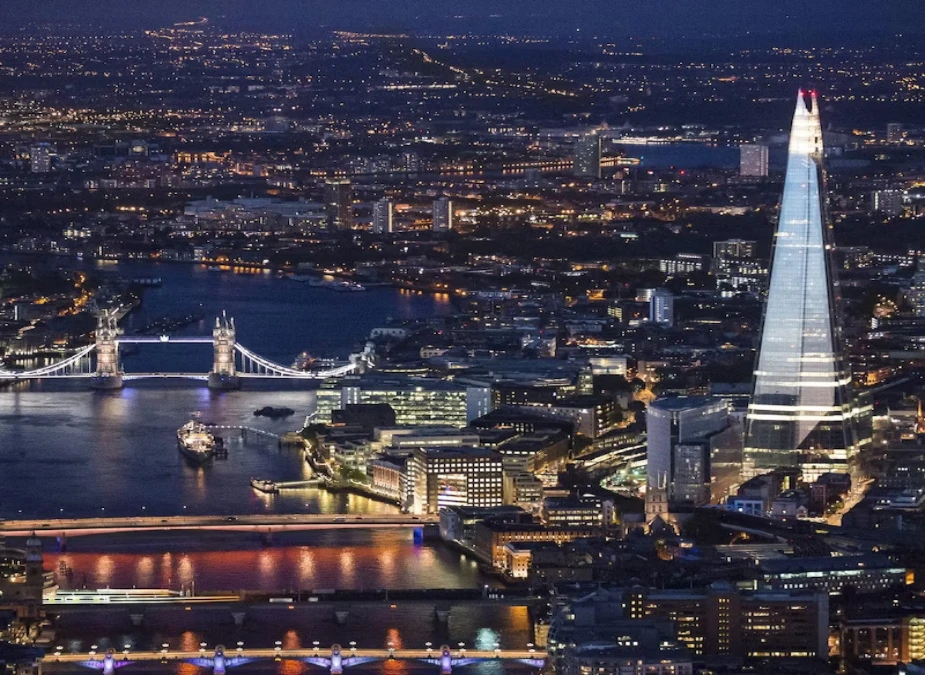 Within a mile of the iconic London Tower Bridge is the marvelous Shard.
A 6-minute drive by car, the Shard provides a beautiful 360° view of the city of London from the tallest building in Western Europe.
Visit Europe's tallest Moët & Chandon bar inside the Shard and opt for a glass of champagne.
Get a 10% discount on booking this combo ticket online.
Ticket Cost: £39
Save time & money! Buy London Pass and visit over 80+ attractions like ZSL London Zoo and London Bridge. Pick from 1, 2, 3, 4, 5, 6, or 10-day passes and buckle up for a 1-day hop-on-hop-off bus tour.
How to reach Tower Bridge
London Tower Bridge is located on the Thames river.
Address: Tower Bridge Rd, London SE1 2UP, United Kingdom. Get Directions
You can get to the Tower Bridge of London via public transport or car.
By Bus
Tower Bridge London is adjacent to the Tower Bridge (Stop L) Bus Station, which can be reached by bus number 42.
By Subway
Tower Bridge London is around half a mile from London Bridge Subway Station, and it takes about 10 minutes to walk the distance.
By Train
The London Bridge Train Station is at a similar distance, and it takes about 10 minutes to walk to the bridge.
By Car
If you're driving by car, turn on Google Maps and get started!
You can park at 12 Tabard St Parking, around 1 mile away from the bridge.
---
---
Tower Bridge timings
Entry to Tower Bridge London is allowed between 9.30 am to 6 pm.
The last entry to the tower is at 5 pm, so be on time!
From 24 December to 26 December, the Tower Bridge remains closed to all guests, and on 1 January, it opens at 10 am.
Entry to Tower Bridge is reserved for Relaxed Opening attendees on the third Saturday of every month, between 9.30 am to 11.30 am.
Box item: The London Tower Bridge conducts a Relaxed Opening on the third Saturday of every month for anybody who wants to explore the Bridge in a serene, calm setting, including persons with autism and other neurodiverse needs, as well as their siblings, family, and carers.
How long does Tower Bridge take
To get the most out of your visit to the Tower Bridge, it's best to set aside around an hour and a half.
Best time to visit Tower Bridge
To avoid crowds and get the most scenic pictures, visit the Tower Bridge during the early mornings or late afternoons.
You can also visit on Relaxed Opening Days (the third Saturday of every month) if you want to explore everything peacefully.
FAQs about Tower Bridge
Here are some frequently asked questions by visitors before visiting Tower Bridge in London.
Can I get a student discount on my ticket to Tower Bridge?
Student tickets are available and can be redeemed upon furnishing a valid Student ID
What kind of baggage can I take along to Tower Bridge London?
Only small bags, up to 40 cm x 20 cm x 25 cm, are allowed inside Tower Bridge.
Is there a gift shop at Tower Bridge?
Yes, the gift shop is the final part of the visitor experience.
Are dogs allowed at Tower Bridge London?
Yes, dogs are allowed. They must be kept on their lead and supervised at all times during the visit.
Where is the Tower Bridge entrance?
The ticket office and main Tower Bridge entrance are at the North West Tower of the Bridge.
Does Tower Bridge London have free Wi-Fi?
Yes, connect to 'Tower Bridge' when at the location.
How tall is the Glass Walkway at Tower Bridge?
It's 42 meters (138 feet) above the River Thames and 33.5 meters (110 feet) above ground level.
Popular attractions in London