The London Postal Museum is a must-visit destination for anyone interested in the history of communication.
This unique museum is dedicated to the story of the world's first social network, the postal service.
From the five-wheeled cycles to rockets, and an escaped lioness, the Postal Museum is full of incredible tales.
This article shares everything you should know before booking tickets for Postal Museum in London.
Top Postal Museum Tickets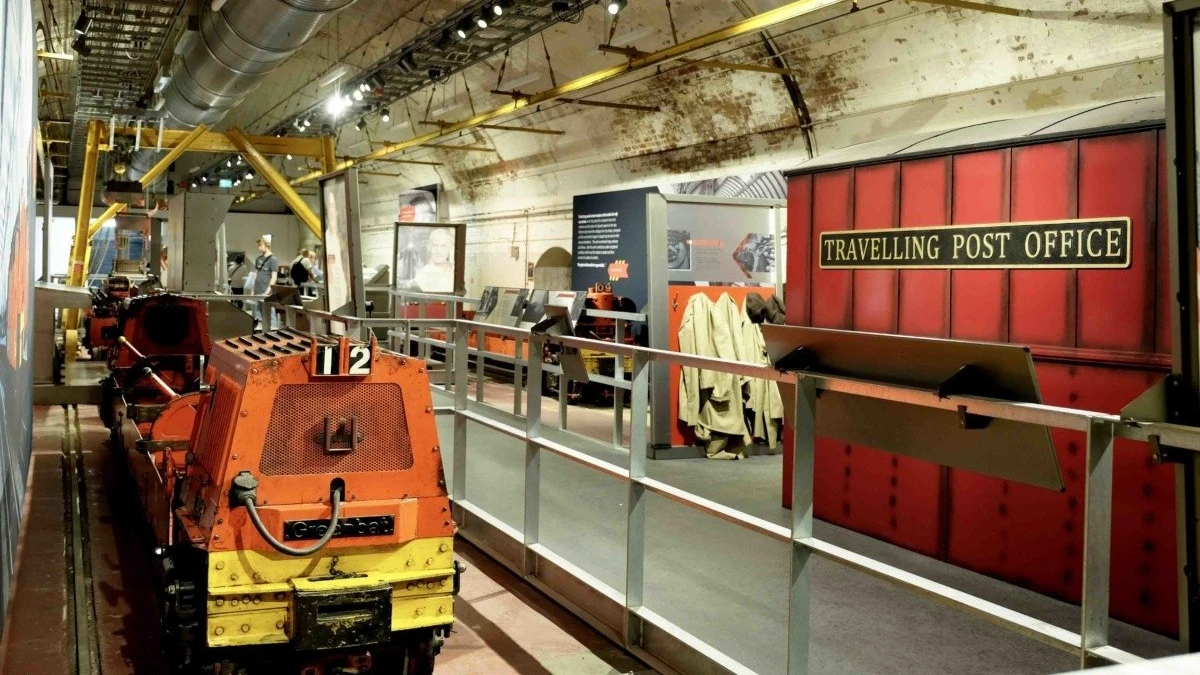 What to expect at Postal Museum
When you visit the Postal Museum, you can expect to delve into the history of communication, hear some crazy stories from mail carriers, and see vintage stamps and posters.
You can also explore the museum's underground Mail Rail, a 100-year-old underground network of tunnels that is now open to the public as a 15-minute miniature train ride.
The Postal Museum also displays forgotten letters recovered from a shipwreck, so have your tissues handy.
Exhibitions
The Postal Museum offers a range of exhibitions that explore the history of the British post, including Mail Rail, Postal Museum Galleries, and Voices from the Deep.
The Mail Rail exhibition provides a unique opportunity to explore the world's first driverless electric railway system.
Visitors can ride a miniature train and experience the life of a Mail Rail engineer.
The Postal Museum Galleries feature interactive exhibits and displays that showcase the evolution of British posts, including stamps, uniforms, and vehicles.
The Voices from the Deep exhibition explores the story of the ill-fated ocean liner RMS Titanic and the role of the post in the disaster.
Facilities
The Postal Museum offers several facilities for visitors to enhance their experience.
The museum's café, located in the Welcome Space, serves snacks and refreshments to take a break from exploring.
During your visit, you can use the WiFi for free.
On the ground floor of The Postal Museum and Mail Rail, as well as the lower ground floor of Mail Rail, there are facilities for baby changing and Unisex toilets, as well as accessible toilets.
On the Mail Rail's lower ground floor, there is a Changing Places restroom for the general public and visitors.
The museum is completely accessible to wheelchair users, with wheelchairs permitted everywhere in Mail Rail except for the Mail Rail Ride.
The museum also has a Visual Story available to help plan your visit and understand the safety changes made.
Box item: Visitors must be able to transfer themselves in and out of the carriages unaided to use the rides. The museum is wheelchair accessible, but visitors must be able to walk unaided for a minimum of 100 meters (328 feet) on uneven surfaces with minimal lighting and up at least 70 steep steps.
Where to buy Postal Museum tickets
Tickets for the Postal Museum can be purchased online or in person at the museum's box office.
We recommend purchasing tickets online to avoid long lines and ensure availability.
You can choose from a range of ticket options, including adult tickets, young adult tickets, and child tickets.
All tickets include a ride on the Mail Rail underground train.
---
---
How online ticket works
Buying tickets online is easy and convenient. Simply select your desired date and time, choose the number and type of tickets you need, and complete the checkout process.
Once you have purchased your tickets, they will be emailed to you. You can either print out your tickets or display them on your smartphone for admission.
Cost of Postal Museum tickets
The cost of Postal Museum tickets varies depending on age and type.
Children under three can enter for free but must be accompanied by an adult (25+ years).
Young adults (16 to 24 years) can purchase tickets for £11, while adults (25+ years) can purchase tickets for £16.
Child tickets (3 to 15 years) are discounted and priced at £9.
Postal Museum tickets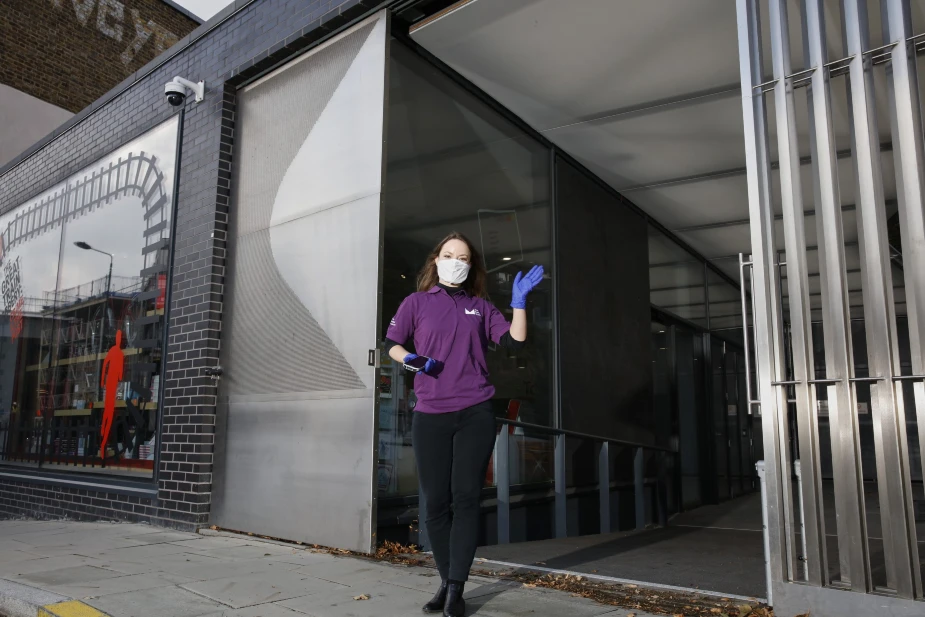 The Postal Museum ticket offers a fun and informative journey through five centuries of British postal history.
Visitors can explore the historic mail rail and take a ride on the miniature trains used to transport mail beneath the streets of London.
The ticket also includes access to interactive exhibits, galleries, and a collection of postal vehicles and equipment.
You can also upgrade to an annual ticket if you'd like to visit the museum more than once.
Ticket Prices
Adult Ticket (25+ years): £16
Young Adult Ticket (16 to 24 years): £11
Child Ticket (3 to 15 years): £9
Kids Ticket (up to 3 years): Free
Save time & money! Buy London Pass and visit over 80+ attractions like ZSL London Zoo and London Bridge. Pick from 1, 2, 3, 4, 5, 6, or 10-day passes and buckle up for a 1-day hop-on-hop-off bus tour.
How to reach Postal Museum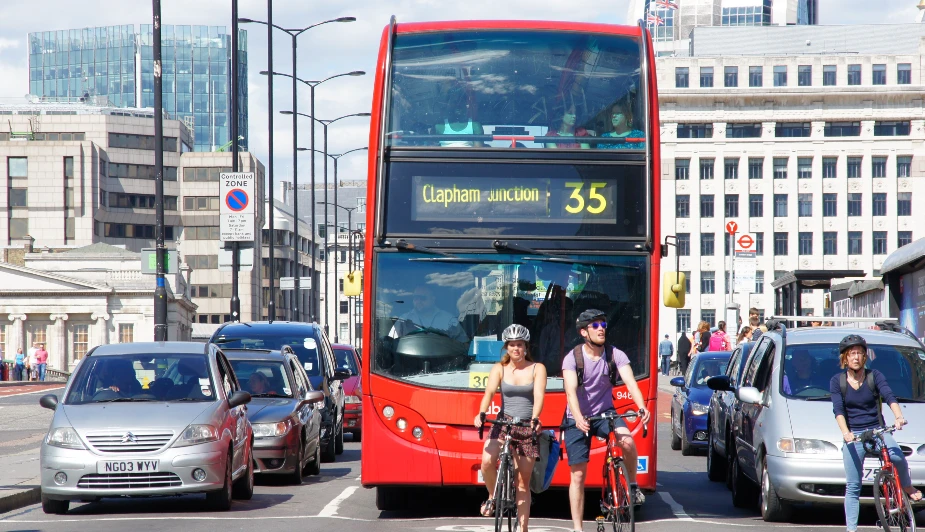 The Postal Museum is near Mount Pleasant Mail Centre in Clerkenwell.
Address: 15-20 Phoenix Place, London, WC1X 0DA. Get Directions
There are different means of transportation you can take to reach the museum.
By Tube
The closest tube stations to the museum are Russell Square, Farringdon, King's Cross St Pancras, and Chancery Lane, all less than a mile away.
You can plan your journey using the Transport for London Journey Planner.
By Rail
The nearest train stations are King's Cross St Pancras and Farringdon, both less than a mile away.
You can plan your journey using the National Rail Journey Planner.
By Bus
Several bus routes stop near the Postal Museum, including the 17, 19, 38, 45, 46, 55, 63, and 341.
You can plan your journey using the Transport for London Journey Planner.
By Cycle
The Postal Museum has a cycle rack in its courtyard space, and you can get the access code from the admissions desk.
There are also several Santander Cycle Hire docking stations nearby.
You can find a nearby docking station using the Santander docking station locator.
By Car
If you're planning to drive to the museum, turn on Google Maps and get started.
There is no car park available at the Postal Museum. However, there are several local parking options available for a fee.
For your convenience, you can find local parking options using Parkopedia.
---
---
Postal Museum timings
The Postal Museum is open from Wednesday to Sunday, from 10 am to 5 pm.
The museum is closed on Mondays and Tuesdays.
How long does Postal Museum take
The amount of time you'll need to spend at the Postal Museum depends on your interests.
We recommend allowing at least two hours to see all the exhibits and ride the Mail Rail.
Best time to visit Postal Museum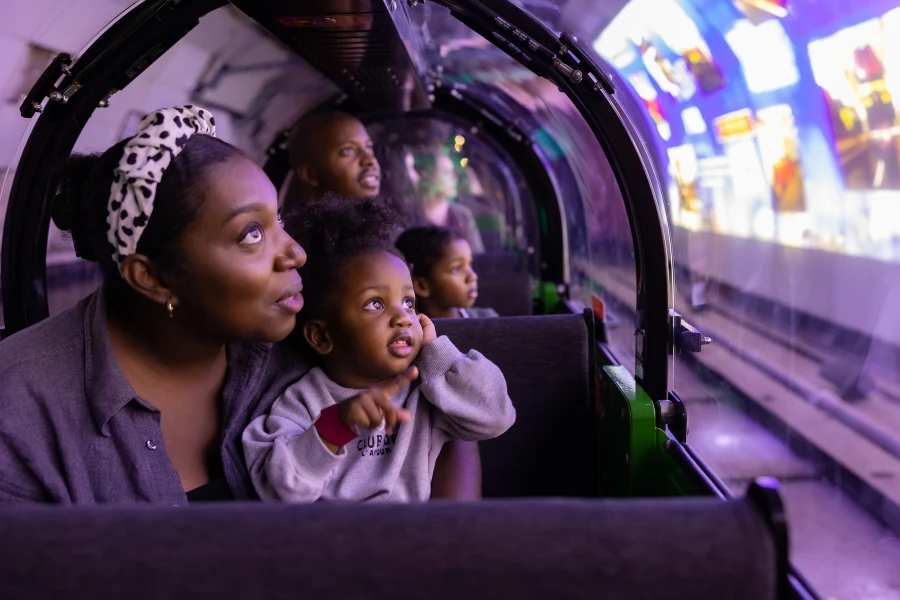 The Postal Museum can get busy, especially on weekends and during peak tourist seasons.
To avoid the crowds, it's best to visit on a weekday or early in the morning, or late in the afternoon.
It's also a good idea to book your tickets in advance and arrive at least 10 minutes before your scheduled time slot to avoid waiting in line.
FAQs about Postal Museum
Here are frequently asked questions about the Postal Museum in London.
When can I visit the Postal museum?
From Wednesday through Sunday, the museum is open from 10 am to 5 pm.
When can I visit the Discovery Room in the Postal Museum?
The Discovery Room is open from Wednesday to Friday and from  10.30 am to 4.30 pm on the second Saturday of each month. Please visit The Archive page for more information and to schedule an appointment.
Can a group be brought to Postal Museum?
Yes. For the most recent information, please visit the Museum's group booking page if you want to bring a group to the museum.
What will happen if the Postal Museum closes on the day I reserve a ticket?
Prior to your visit, we will notify you if the museum must close. You will be given credit to use for a future visit to the museum. Since purchasing tickets makes a donation to the museum, which is a registered charity, tickets are non-refundable.
Is there a location where I can store my bike while I'm at the Postal Museum?
The Postal Museum has very few places to store bikes. The museum cannot accommodate electric scooters or other modes of transportation that do not fit in bike racks.
What well-being measures have been set up for guests at the Postal Museum?
Due to the enclosed nature of the museum, we still recommend wearing a mask. Throughout your visit, hand sanitizers are also available.
Can I record videos and photos at the Postal Museum?
Flash photography and taking pictures of other people without their permission are not allowed, but photography for non-commercial purposes is welcome. Stands and selfie sticks are likewise not permitted.
Are there facilities for changing babies and kid-friendly dining options at the Postal Museum?
The cafe has high chairs and Unisex toilets, as well as accessible toilets and baby changing 
facilities.
Can I bring my own beverages and food to the  Postal Museum?
You are not permitted to bring any food or beverages into the museum except for bottled water. On the other hand, we have a café on site that sells a wide range of snacks and drinks. Additionally, if you have any dietary requirements or restrictions, please speak with a member of our café staff, who will do everything possible to meet them.
Popular attractions in London