Westminster Abbey was founded by Benedictine monks in 960 AD and is a monument with religious and cultural significance.

The monument traces the history of over ten centuries and is revered as a place of celebration and ceremony.

It symbolizes the British heritage, with over 39 Monarchs of the British Royal family buried within the premises.

All coronations since 1066 have been held at this marvel of Gothic architecture.

This article explains everything you must know before buying Westminster Abbey in London tickets.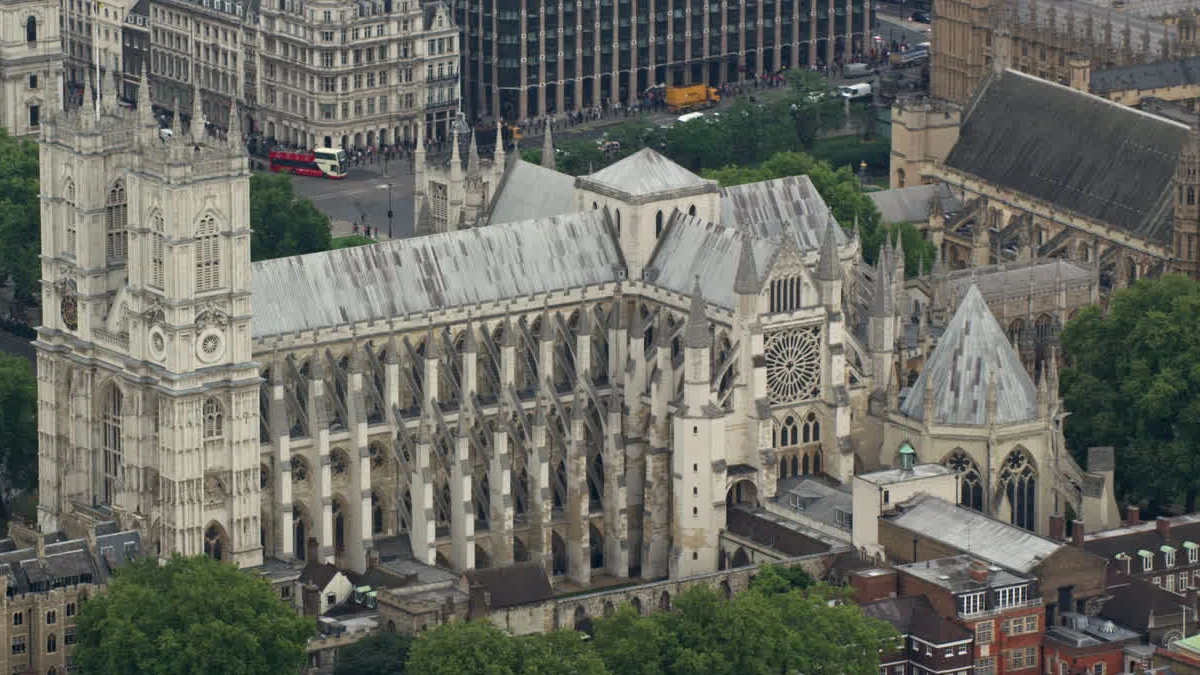 What to expect at Westminster Abbey
Declared a UNESCO World Heritage Site, Westminster Abbey is a living marvel functional even today as a place of worship.
A place with centuries of history surely has many things to offer for its visitors.
Westminster Abbey is more than just a historical building. It is a treasure house of artefacts, a cultural representation, and a sacred place.
It shows how human imagination was before the age of industrialization and how changing times impacted various art forms.
Top things to see at the Westminster Abbey are:
Poet's Croner (in the south transept)
Coronation Chair (in the nave)
The Lady Chapel (eastern end)
Royal Tombs (eastern end)
Pyx Chamber (east cloister)
Unknown Warrior (in the nave)
The Quire (centre of the Church)
Chapter House (east cloister)
Learn about the long history and admire the times that preceded us while surrounded by the living proofs of the past.
Wax effigies, wall paintings, and the nave constitute some of the most captivating attractions.
---
---
Where to buy Westminster Abbey tickets
The tickets for Westminster Abbey are available at the attraction or online in advance.
If you plan to get them at the attraction, you must get in the ticketing window queue.
Depending on the time of the day (and month), you may have to wait in the ticket counter line for 10 to 20 minutes to buy your ticket.
Booking tickets online can help you get exciting discounts and offers on the ticket prices.
When you book early, you also get your preferred time slot.
Early booking also helps avoid last-minute disappointment and delays.
How online ticket works
Go to the Westminster Abbey booking page, click on check availability, and select the number of tickets, your preferred date and time slot, and buy the tickets right away.
After the purchase, you will receive the tickets in your email.
There is no need to get printouts of tickets.
You can show the ticket on your smartphone on the day of your visit and walk in.
Bring your official photo ID.
Cost of Westminster Abbey tickets
The tickets for Westminster Abbey are priced at £29 for all adults aged between 17 to 64 years.

The tickets for children between six and 16 years are available at a discount of £16 and priced at £13.
The tickets for all senior citizens aged 65 or older and students with a valid ID are priced at £26.

Infants aged 5 and younger can enter for free.
Westminster Abbey entry tickets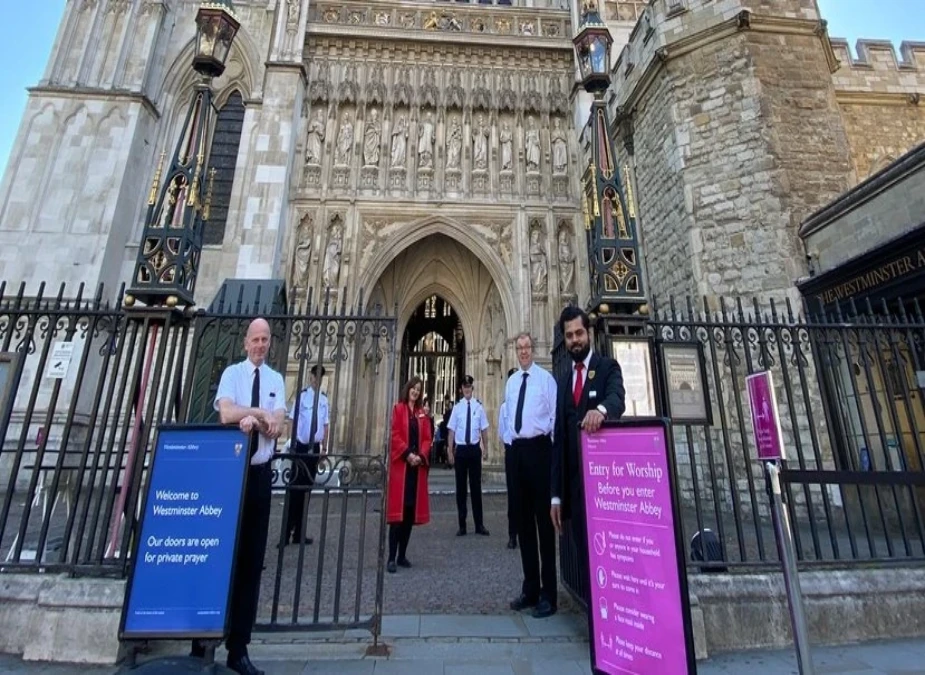 The tickets to Westminster Abbey are an opportunity to live through the rich history of British culture.
Most visitors to Westminster Abbey choose this ticket because it includes an audio guide and access to all exhibits on display.
However, please note that this is not a skip-the-line ticket. So you may have to stand in line to enter.
Although you select a time slot, your visit has no time limits. You can spend as much time as you want once you are in.
Ticket Prices
Adult Ticket (17 to 64 years): £29
Child Ticket (6 to 16 years): £13
Senior Ticket (65+ years): £26
Student Ticket (17+ years with ID): £26
Infant Ticket (up to 5 years): Free
Guided tour of Westminster Abbey tickets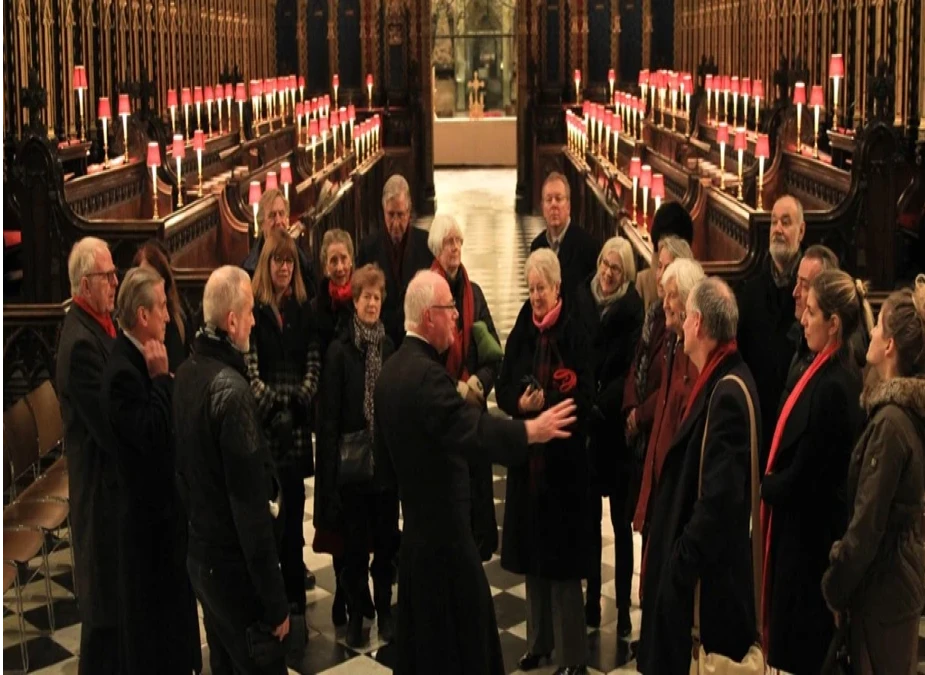 The guided tour gives you priority early access to Westminster Abbey at 9.15 am in the morning.
Taking you through sites of all major historically significant events like coronations and grand royal weddings, the guided tour will leave you enchanted.
You will learn about the long and rich history of Westminster Abbey from a professional guide on this guided tour.
Explore the Abbey and see the tombs of English royalty, aristocrats, and influential figures such as Charles Dickens, Geoffrey Chaucer, and Rudyard Kipling.
Gain insights into the Abbey's recent role as the venue for Princess Diana's funeral and Prince William and Kate Middleton's wedding.
Many visitors to the Abbey also plan to visit the Parliament as they are only a few minutes away from each other.
If you are one of them, you do not have to buy separate tickets for them.
Shared Tour with Westminster and Parliament tickets will give you access to both monuments with a guide leading you throughout the tour.
You will also have other options while booking the tickets for a guided tour:
Shared Tour of Houses of Parliament Only.
Shared Tour without Houses of Parliament Entry.
Ticket Prices
Tour with Westminster and Parliament tickets

Adult Ticket (12+ years): £95
Child Ticket (3 to 11 years): £85
Infant Ticket (up to 2 years): Free
Shared Tour

Adult Ticket (12+ years): £65
Child Ticket (3 to 11 years): £58
Infant Ticket (up to 2 years): Free
Tour without Houses of Parliament Entry

Adult Ticket (12+ years): £79
Child Ticket (3 to 11 years): £71
Infant Ticket (up to 2 years): Free

Tour of Houses of Parliament Only

Adult Ticket (12+ years): £49
Child Ticket (3 to 11 years): £44
Infant Ticket (up to 2 years): Free
Westminster Abbey and Changing of the Guard Tour tickets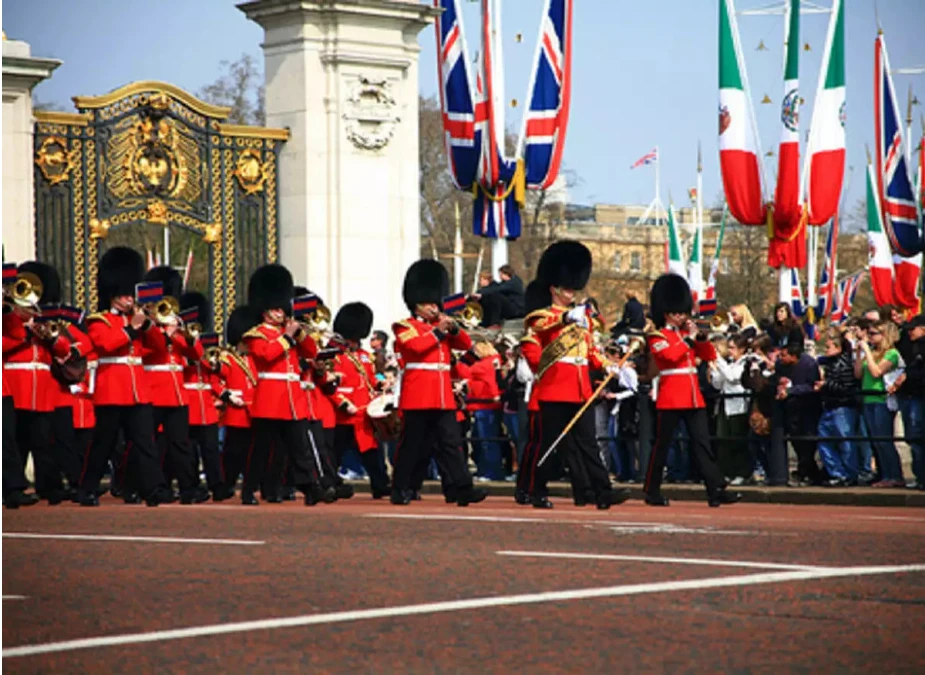 Beginning with a guided view of Buckingham Palace and witnessing parades by the world-famous King's Guards, the tour continues along Big Ben, the Houses of Parliament, and 10 Downing Street.
The tour ensures you get the opportunity to get the best possible photographs and the most in-depth experience possible.
The tour ensures you get up close and personal with the British heritage.
Ticket Prices
Adult Ticket (18+ years): £18
Youth Ticket (13 to 17 years): £10
Child Ticket (5 to 12 years): £7
Infant Ticket (up to 4 years): Free
Westminster Walking Tour with Churchill's War Rooms tickets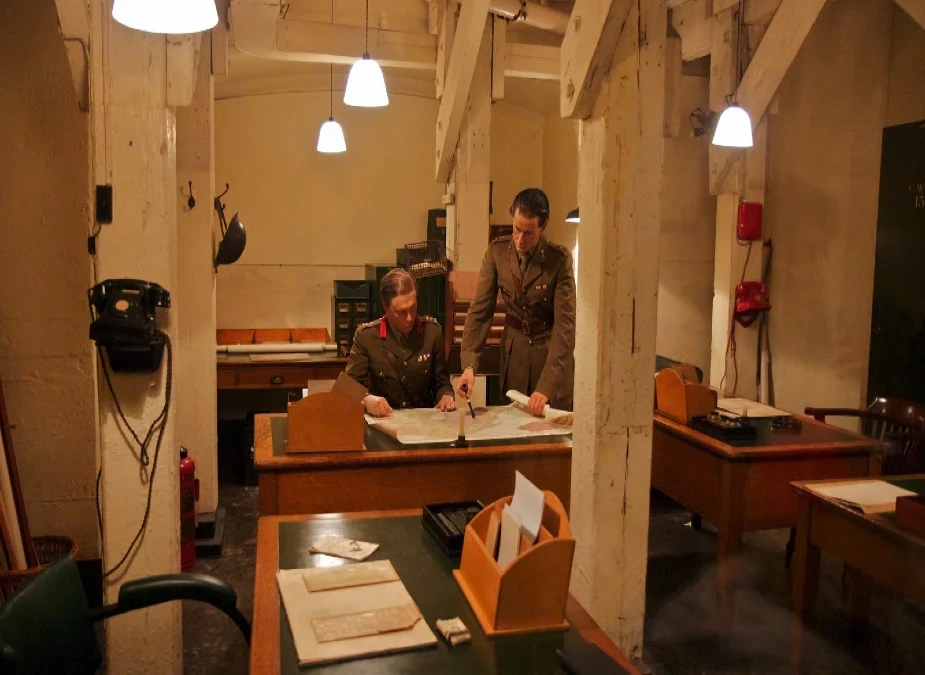 Relive the frenzy of World War II manoeuvring your way through the maze of underground rooms and Winston Churchill's wartime bunker during the London Blitz.
Learn about Winston Churchill's legacy and relationship with Roosevelt, and hear authentic audio clips of his inspiring wartime speeches.
Witness Westminster's war sites and learn about the governments and monarchs of Europe who were forced into exile in London.
Ticket Prices
Shared Tour

Adult Ticket (15+ years): £61
Child Ticket (4 to 14 years): £56
Infant Ticket (up to 3 years): Free
Private Tour Cost: £105
Save time & money! Buy London Pass and visit over 80+ attractions like ZSL London Zoo and London Bridge. Pick from 1, 2, 3, 4, 5, 6, or 10-day passes and buckle up for a 1-day hop-on-hop-off bus tour.
How to reach Westminster Abbey
Westminster Abbey is just a minute's walk from St Margaret's Church.
Address: 20 Deans Yd, London SW1P 3PA, United Kingdom. Get Directions
You can reach the church via public transport or car.
By Bus
Westminster Abbey is a two-minute walk from the Parliament Square / Westminster Abbey Bus Stop, which can be reached by bus number 148.
By Subway
Westminster Subway station is a 4-minute walk and less than half a mile from Westminster Abbey.
By Car
If you're driving by car, turn on Google Maps and get started!
You can park at the Q-Park Westminster, less than half a mile from the monument.
Westminster Abbey timings
Westminster Abbey opens at 9.30 am for general admittance from Monday to Friday and closes at 3.30 pm.
A Wednesday exclusive late tour is available from 4.30 pm to 6 pm.
On Saturdays, the monument opens at 9 am for general admittance and closes at 3 pm.
The Abbey is closed on Sundays. However, the religious services will go on throughout the week.
---
---
How long does Westminster Abbey take
Exploring the entire Westminster Abbey takes about 90 minutes to 2 hours.
Please arrive at least 10 to 15 minutes before your time slot.
Best time to visit Westminster Abbey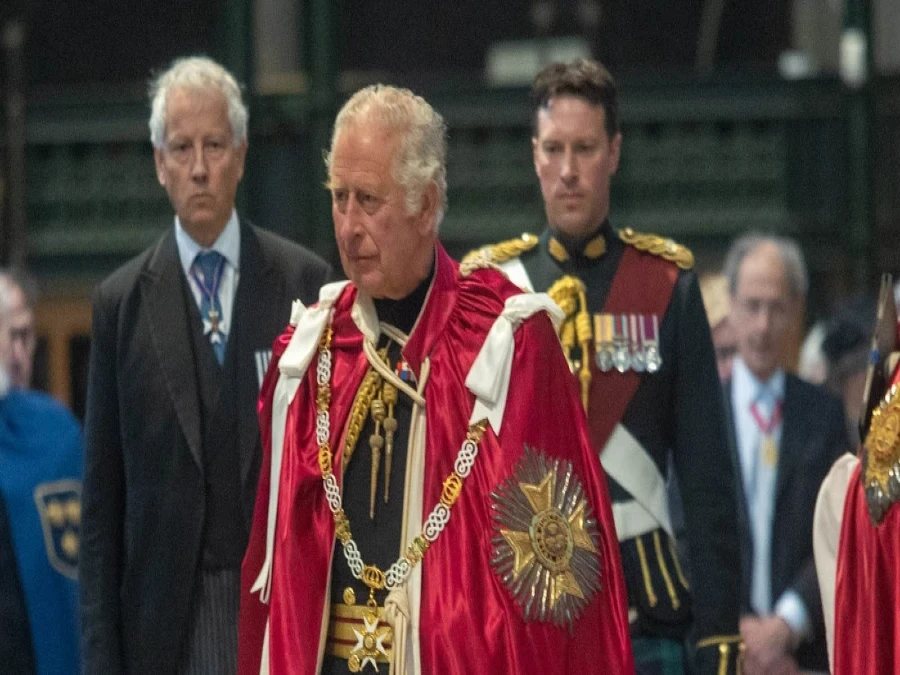 The best times to visit Westminster Abbey are either as soon as it opens at 9.30 am or during the late evening Wednesday tour from 4.30 pm to 6 pm.
You get an opportunity to explore the Abbey unhindered during these hours.
No tour groups are allowed during the late Wednesday tour.
The best time to visit London is between March and May, with relatively mild weather and the spring blooming in all its glory at the Abbey Gardens.
FAQs about Westminster Abbey
Here is a list of questions frequently asked by visitors before visiting Westminster Abbey.
Is Photography allowed at Westminster Abbey?
Personal Photography is permitted at the Abbey church and the Cloisters at all times apart from service timings and without using a flash.
I have London Pass. Should I pre-book the tickets for Westminster Abbey?
If you have the London Pass, there is no need to pre-book. However, your access is subject to capacity.
Can I store baggage at Westminster Abbey?
There is no provision for storing baggage at the Abbey, and large items or bags of any size having wheels are not allowed inside the monument.
Can children visit Westminster Abbey alone?
Although children and young people are warmly welcomed, children under 17 must be accompanied by an adult over 18.
Is there a specific dress code at Westminster Abbey?
Due to the Abbey being an Anglican Church, guests are asked to show respect and dress accordingly. 
Can I get a wheelchair at Westminster Abbey?
You can ask an Abbey Marshal for a wheelchair, and one will be provided for you.
Can I carry food inside Westminster Abbey?
You can carry packed lunch or opt to buy it at the Kiosk.
Sources
# Westminster-abbey.org
# Wikipedia.org
# Britannica.com
# Tripadvisor.in

The travel specialists at TheBetterVacation.com use only high-quality sources while researching & writing their articles. We make every attempt to keep our content current, reliable and trustworthy.
Popular attractions in London