England's Wembley Stadium is a well-known sports venue.
Initially constructed in 1923, it was referred to as the Imperial Stadium.
Since then, the stadium has experienced several upgrades and renovations, with the most recent being finished in 2007.
The 90,000-seat venue, controlled by the Football Association (FA), is the biggest stadium in the United Kingdom.
In addition to having a variety of other athletic events like rugby, American football, and boxing, it serves as the home field for the England national football team.
Major concerts and other activities are also held there.
This article shares everything you need to know before booking Wembley Stadium tickets.
Top Wembley Stadium Tickets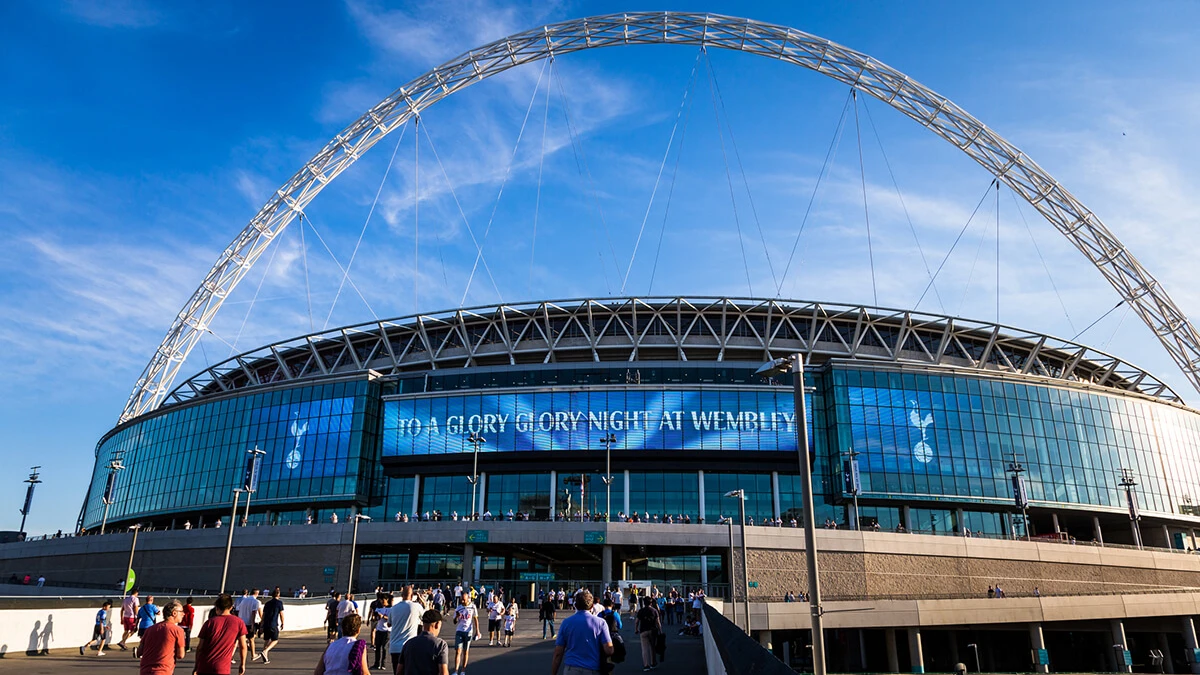 What to expect on Wembley Stadium tours
The Wembley Stadium is a once-in-a-lifetime opportunity for all football and architect lovers.
Amire The Bobby Moore statue as you enter Wembley Stadium. The monument is placed on a stone plinth and stands 20 feet tall.
Look at the dressing rooms where famous football greats like Maradona, Pele, Messi, Beckham, and Ronaldo dress up as they get ready for their infamous games.
Take a glance as you see the Crossbar Exhibition salutes England's victory in their maiden World Cup and features memorable objects from the Final match.
You can see the football used in the match, Helmut Haller's jersey, and the players' armbands.
Players of the winning squad go to the Royal Box, a restricted area on the north stand, to pick up their trophy.
Only members of the British Royal family and their visitors are permitted to sit in the Royal Box.
During the arena tour, you can enjoy sitting in the Royal Box.
There are a lot of other amenities and facilities available at Wembley Stadium.
Buy memoirs and gifts for your loved ones as you leave your tour.
---
---
Where to buy Wembley Stadium tickets
You can buy tickets for Wembley Stadium online or at the ticket counter.
It's better to book your tickets online to avoid long lines and take advantage of special discounts.
Online ticket purchases are recommended because this unique experience has a high rate of ticket sales.
To avoid disappointments at the last minute, get your tickets in advance.
You can even book your preferred timeslot and have the flexibility to choose according to your itinerary.
How online ticket works
Proceed to the booking page and select the desired date, the number of tickets, and your preferred timeslot.
After making your purchase, you will receive your tickets through email as soon as you make a reservation.
Start your tour by simply displaying your ticket on your smartphone!
Cost of Wembley Stadium tour tickets
The tickets for Wembley Stadium tour cost £24 for all visitors above the age of 16+ years.
Kids between the age of 5 to 15 years can get the ticket for £17 and get a discount of £7.
Book a concession ticket, which is available for seniors above the age of 65 years and students with a valid student ID for only £17.
You can even book a family ticket for two adults and two children, which costs £65.
Kids up to 5 years can enter the tour for free.
---
---
Tickets for Wembley Stadium tour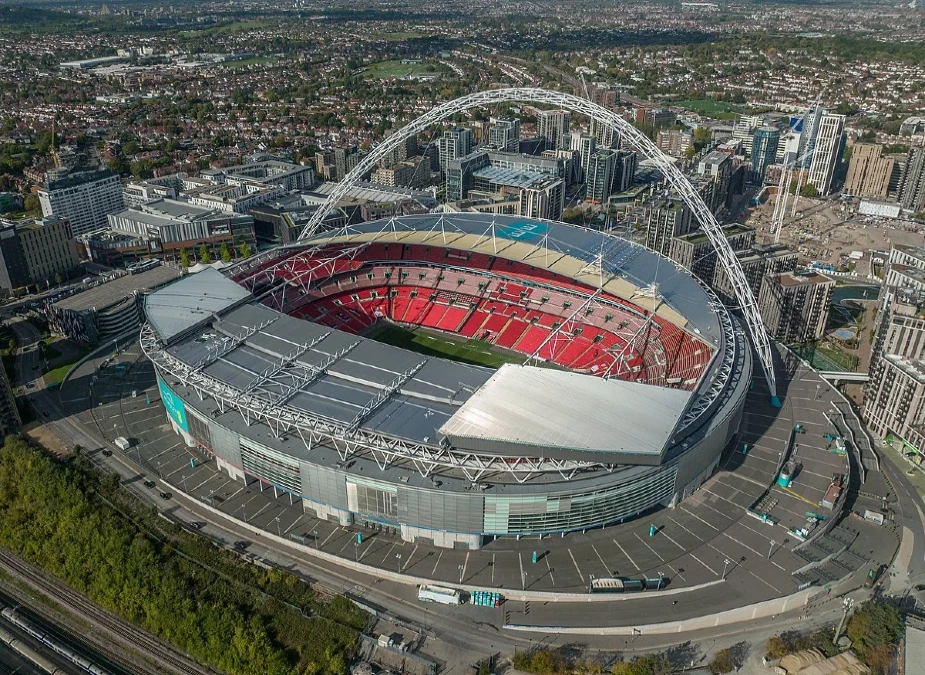 Experience what it's like to be a footballer on a behind-the-scenes tour of Wembley Stadium.
You'll visit places like the dressing rooms, player's tunnel, and press room and see historical items like the original FA Cup and the 1966 World Cup crossbar.
You can take photos, sit in the manager's hot seat, and imagine what it feels like to play for your country.
This is a fun-packed, fully guided tour for football fans of all ages.
Imagine you are preparing to perform for your nation as you enter the England Dressing Room.
View some of Wembley's historical artifacts, such as the Jules Rimet Trophy honoring England's World Cup victory and the crossbar from the 1966 World Cup.
There is more soccer than you can manage.
The tour begins and ends in two separate places.
Ticket Prices
Adult Ticket (16+ years): £24
Child Ticket (5 to 15 years): £17
Senior Ticket (65+ years): £17
Student Ticket: £17
Family Ticket (2 adults + 2 children): £65
Infant Ticket (up to 5 years): Free
Stamford Bridge Tour + Wembley Stadium Tour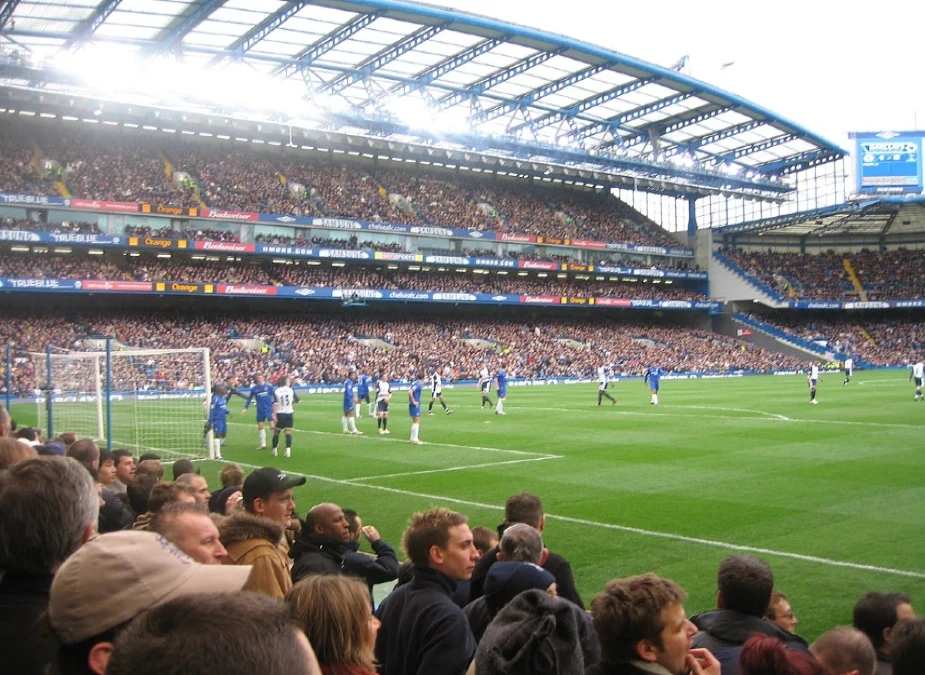 Stamford Bridge and Wembley Stadium are 16 km (10 miles) away from each other.
Take a 30-minute car ride from Wembley stadium to Stamford Bridge.
Get ready to see two of the most famous stadiums in London and admire the Chelsea FC Stadium tour, get full access to the home of the Blues and a guided tour of Stamford Bridge Stadium.
Along with that, you get a 75-minute guided tour of Wembley Stadium.
Grab your combo ticket at a 5% discount and explore the tours at cheaper rates!
Ticket Cost: £49 per person
Save time & money! Buy London Pass and visit over 80+ attractions like ZSL London Zoo and London Bridge. Pick from 1, 2, 3, 4, 5, 6, or 10-day passes and buckle up for a 1-day hop-on-hop-off bus tour.
How to reach Wembley Stadium
Wembley Stadium is located in northwestern London, England.
Address: London HA9 0WS, United Kingdom Get Directions
You can reach the location by car or public transport.
By Bus
If you're taking the bus, you can take Bus 83, 92, 182, 223, 440, 483, or N83 and get off at Wembley Stadium.
From there, it is a 10-minute walk.
By Train
You can take the Chiltern Railways and get off at Wembley Stadium.
From there, it is a 9-minute walk to the stadium.
By Car
To get to Wembley Stadium, you can drive there or rent a cab and put on Google Maps and begin!
Wembley Stadium is surrounded by several parking spaces.
Click here to view nearby parking lots.
Wembley Stadium timings
The Wembley stadium is open from 10 am to 3 pm.
You can look for the right timings on the official website.
The stadium is open at different times depending on the matches, concerts, or any other type of event.
If you plan to go during a concert, check the timings and plan accordingly.
---
---
How long does Wembley Stadium take
The Wembley stadium tour takes 75 minutes if you sign up for the tour.
If you wish to visit the Stadium Store and see the 1948 Olympic Tablets, be ready to devote at least 90 minutes.
Best time to visit Wembley Stadium
The best time to visit Wembley Stadium is as soon as it opens at 10 am.
You can even book the tickets for the last hours as there is a chance of fewer crowds and the sun is not too bright.
It's always better to check the weather report before booking your tickets to ensure that you have a fun tour.
Map of Wembley Stadium
Look at the map of Wembley Stadium to find the closest facilities near you.
The stadium's entrances, accessible transportation options, and services are highlighted in this map.
Tips for the Wembley Stadium tour
– Wear comfortable clothing and shoes on your trip, as the tour involves a lot of walking.
– Avoid bringing large luggage as no storage facilities are accessible, and no large objects, including luggage, are permitted.
– You can enter from the top of the Olympic Way. Under the elevated walkway, look for the signs leading to the tour entrance.
– Always look at the calendar before booking your tour, as the stadium is closed or occupied for different matches, concerts, or events.
Popular attractions in London